Broadcasting is the profession of sending out  messages or programmes  to be received by radios and televisions. Broadcasting  is done in radio  and television  stations by professional broadcasters.
A broadcaster is someone  whose job is to speak on radio or television programmes. A broadcaster basically anchors radio or television programmes. In this case, he/she is a  radio presenter or television presenter.
👉 Relocate to Canada Today!
Live, Study and Work in Canada.
No Payment is Required! Hurry Now click here to Apply >>
Immigrate to Canada
There are radio broadcasters and television broadcasters. They all work in broadcasting houses and organisations. Broadcasting is a part of journalism. The ethics that guide journalists also guide broadcasters.
Read Also: Problems and Prospects of Government Owned Broadcasting Media in Nigeria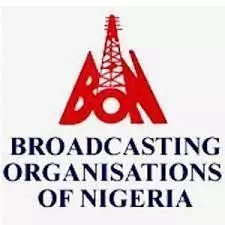 Broadcasting started in Nigeria in 1859 with the printing of  Iwe Iroyin by Reverend Henry  Townsend. The Iwe Iroyin newspaper publication provided the platform for the production of other newspaper publications such as Nigerian Tribune, The West African Pilot, African  Messenger, etc.
The publication of these newspapers started the era of journalism in Nigeria. The journalists in this era used these newspaper publications as weapons to fight for Nigeria's independence.
Nigeria's independence from colonial rule ushered in a new era of journalism. Consequently, some of  these newspaper publications metamorphosed into full fledged television stations in Nigeria.
However, these came with a lot of harassment, intimidation and pressure from the Nigerian government. This is because the concept of free press did not go down well with the government of the day.
Journalists were seen as forthright honest and objective people. This virtues were therefore not the forte of the Nigerian government.
The year 1933 ushered in the beginning of radio broadcasting in Nigeria while television broadcasting started in 1959.
👉 Relocate to Canada Today!
Live, Study and Work in Canada.
No Payment is Required! Hurry Now click here to Apply >>
Immigrate to Canada
The Nigerian Broadcasting service was established in  1950 and cover Kaduna, Ibadan, Enugu, Kano, and Lagos. It is important to note that the federal government controlled all television stations in Nigeria until 1992.
It was in 1992 that decree number 38 was enacted which created the National Broadcasting Commission. With the establishment of the NBC,  government monopoly was totally removed.
This also paved the way for the establishment of privately-owned radio and television stations in Nigeria. Presently, Nigeria has about sixty radio stations and seventy federal controlled television stations.
In Nigeria, media houses have not totally embraced digital broadcasting despite the obvious benefits. Digital broadcasting is still the least developed sector in Nigeria.
Read Also: History of Broadcasting in Nigeria
These and other problems of broadcasting in Nigeria will be discussed below. For the purpose of this article, we will explain just ten problems and possible solutions.
Problems:
1. Poor Remuneration
Broadcasters like journalists are also poorly paid. Their salaries are not enough to sustain them for the month. A  lot of them engage in unethical practices to survive. This breeds corrupt practices like the Brown envelope syndrome, bribery, financial crimes, etc.
2. Digital Broadcasting is Still the Least Developed Broadcasting Channel in Nigeria
Digital broadcasting started in Nigeria with the advent of the internet in 1996.This has led to the creation of more than  forty listened internet broadcasting companies in Nigeria.
Despite these, a lot of broadcasting houses are yet to go digital in their operations. They still use gadgets and equipment that are analogue. In other climes, they have totally gone digital.
Many people can live stream broadcasters on the internet. Most broadcasting houses in Nigeria do not have website addresses where people can live stream them and contribute to their programmes live.
A lot of Nigerian media houses have not utilised fully the benefits of social media like Twitter, Facebook, Instagram, etc to run their broadcasting outfits and reach out to people all over the world.
This make them technologically  backward and hinders them from competing favourably with media houses worldwide.
This restricts their programmes to the local audience and impacts negatively on the quality of  radio and television programmes.
3. Broadcasting is Capital Intensive in Nigeria
Broadcasting in Nigeria is Expensive to setup and run. It requires a lot of money to buy gadgets and equipment. Maintaining these gadgets is also expensive.
A lot of money is also expended in paying staff salaries and as overhead cost. Most equipment used in Nigerian broadcasting houses are not made in Nigeria.
They are imported from other foreign countries. This increases the cost of setting up a broadcasting outfit in Nigeria.
Read Also: 10 Problems of Broadcasting in Nigeria and Possible Solutions
4. Most Nigerian Broadcasters are not Properly Groomed
It is sad that most broadcasters and presenters that work in media houses are not Properly Groomed for their job. Most of them cannot speak fluent and impeccable English.
Their expressions are poor. They commit a lot of grammatical blunders. Most of them are accidental broadcasters. They lack the conviction, carriage and comportment to become seasoned presenters and broadcasters.
Many of them do not even know how to write, draft, edit and develop programmes that are qualitative, educative, informative and  appealing to the wider audience. They are practically bereft of ideas and innovations they can contribute to improve themselves.
5. No Freedom of Speech
Broadcasters like journalists are also frequently harassed by the government. The Nigerian laws provide for the freedom of speech but the Nigerian governments have consciously strived to  infringe on this right.
Broadcasters are also guide by the ethics of journalism which are integrity, honesty and objectivity. However, these values are not the forte of all Nigerian governments.
They feel offended when broadcasters present programmes that step on their toes. They promulgate decrees that place blanket ban on broadcasters, broadcasting house and media organisations.
These laws also gag the freedom of speech which should be enjoyed by the media houses. In some cases, they arrest perceived offenders who have posted "offending messages and information" on social media.
6. Erratic Power Supply
Broadcasting is an industry that thrives on constant and uninterrupted electricity supply. It is sad that power supply in Nigeria is nothing to write home about. Most media houses operate diesel generators for their radio and television programmes and presentations.
7. Poor Infrastructural Development
Infrastructural development in Nigeria is almost non- existent. Broadcasters  travel round the country to meet people and interview them. They also travel round The country to cover programmes on places, people and cultures.
This make them prone to accidents and untimely death on Nigerian roads. The road network is appalling. Electricity supply is bad and telecommunication is poor in Nigeria.
All of these affect the broadcasting industry. Most broadcasting houses have to provide for their own  infrastructure to ensure the smooth running of their business daily.
Read Also: 5 Problems of Journalists in Nigeria and Possible Solutions
8. Poor Quality of Programmes
Most media houses produce programmes that lack quality in content and depth. Their  programmes fail to reach out to a large audience and also makes them fail to take more of the global market.
9. Non-Payment of Salaries
Most times, Broadcasters are not paid their salaries at all. They need to survive. To survive, they engage in unethical practices to feed themselves.
10. Poor Welfare
A lot of broadcasters are not properly taken care of .They are shabbily treated. Their welfare is taken for granted. Those who have left active service do not receive their pension and gratuity at all. Some of them die of hunger and poverty. For those still inactive service, their welfare package is poor and not given to them on time.
Possible Solutions:
1. The government must endeavour to eliminate censorship of media houses. This will give them the opportunity to express themselves freely.
2. The government must enact laws to protect broadcasters and broadcasting organisations.
3. The government must ensure that it builds and sustains enduring infrastructures to help broadcasters and the profession of broadcasting.
4. The National Broadcasting Commission must properly regulate the broadcasting industry to ensure that broadcasters present content that conform with international best practices. They must enforce quality assurance on programme content and depth, coverage and audience viewership.
Read Also: How to Become a Professional Digital Marketer in Nigeria
5. Broadcasting houses must ensure that prospective broadcasters that will work in their organisations are properly interviewed properly, well-grounded and have the competencies to handle any aspect of broadcasting.
6. Owners of broadcasting houses must ensure that staff salaries are paid when due.
7. The government must ensure that retirees are paid their dues on time. They must not allow them to suffer from hunger and poverty. For those still in active service, their welfare packages must be improved to motivate them to give their best.
📢

We are hiring writers!
Article Writing Jobs
- We are hiring good freelance writers -
Click here to apply
👇👇👇👇👇
Immigrate to Canada Via Job Offer!
Get latest Jobs in Canada for foreigners with visa sponsorship 2023 and how to apply. Don't miss this opportunity that can help you relocate to Canada with your family.
👇👇👇👇👇