Travel
14 Most Popular Travel Agencies in Nigeria
"Better to see something once than to hear about it a thousand times"
How often do you travel?
Most Nigerians I know love to travel.
We all love to go see that place we've never been before. Sometimes it hurts, sometimes, it's messy and uncomfortable, but above all, the experience and adventure is almost always worth it.
Read Also: Top Ten Travel Agencies in Nigeria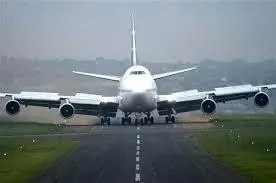 It's the freedom of it all, you're not fixed in one location like a rock, you're as free as you'll ever be (even though it can be unnecessarily expensive).
No wonder people want to be able to work from anywhere in the world.
Take me for example:
As a copywriter and a content creator;
I can work on my kitchen table, under a coconut tree, I can work from a hotel, an ogogoro joint, an uncompleted building, a coffee shop, a farm, a fast-food, an ashawo joint, a desert, a fishpond (not my finest option, I'm very sensitive to extreme measures of contact with Pisces)….
But you get the point –if there's some place I'd love to travel to, the only thing that can stop me is the only thing that can't stop me –work!
Does that sound like something you'd love?
Pay careful attention, to have that kind of freedom, you have to earn your bones, you have to pay the price, you have to work like crazy and…
Read Also: Why Car Booking In Advance Is Essential For Travel Planning?
You Can't Afford to be simple minded!
Capisce?
Good!
Anyway, the best travel agencies should be available to you 24/7/365 (twenty four hours a day, seven days a week, three hundred and sixty five days a year).
The best travel agencies should be able to offer high quality (and affordable services) and should have an impeccable customer support that ensures everything runs smoothly for clients and customers.
And above all, these agencies should be able to offer you free travel tickets to Europe at least 3 times a year.
–if you honestly believe the last criteria, you should probably set up your own travel agency, run it for two years, and come back here to tell me how all those free tickets brought in tons of money for your business.
All right you pleasure seeking adventurer, let's light this candle.
In no particular order, the 14 most popular travel agencies in Nigeria –at the time of this conversation…
1. Wakanow.com
Africa's leading, full-service online travel company.
I honestly don't believe there's a travel agency in Nigeria more popular than Wakanow –I stand to be corrected though, but all the facts, reviews and research results score them very high, and put the odds firmly in their favour.
Wakanow is arguably the number one destination for visa assistance, flight booking assistance, holiday packages, airport transfers, prepaid travel and so on.
The wakanow.com web portal enables customers research, plan and book both domestic and international flights from wherever they are. –not that other top agencies don't do it, but the pioneering travel agency just seems to do it better than anyone else.
Wakanow currently has offices in Dubai, US, UK, Ghana, Kenya, my living room etc.
Services:
Flights
Hotels
Vacation packages
Visa application assistance
All-inclusive travel deals
Prepaid travel
Airport transfers
Etc.
Email –info@wakanow.com
Phone: 07009252669, 07030095727.
Read Also: How To Start Air Travel Agency In Nigeria
2. Travelstart.com
Prides itself as the most affordable travel agency in Nigeria and Africa.
Ridiculously cheap flights, and a simple booking system that saves you time, money, and a lot of avoidable stress.
Travelstart integrates with global airline distribution systems like Travelfusion and the Global Amadeus flights database which puts the inventory and pricing of hundreds of local and international airlines at your finger times.
The Swedish travel company set up shop in Nigeria back in 2012, and has since become one of the prominent players in Nigeria's travel and tour sector.
Travelstart has operations in South Africa, Namibia, Tanzania, Qatar, Turkey, Bahrain, UAE and Kenya.
Services:
Hotel listings
Traveller's guide
Flight deals
Medical cancellation refund
Flexible travel dates
Airline liquidation protection
Lost baggage protection
International travel insurance
Aviation accident benefit
Lounge voucher
Comprehensive travel insurance
Car rentals.
Personalized assistance
You can look them up via www.travelstart.com
Phone: +2348092373201, +23412771346-50.
 3. Travelbeta.com
Started operations as an offline travel agency before launching its online platform. As at November 2015, they had generated more than half a million dollars in revenue.
Travelbeta has a 95% success rate visa advisory service to destinations like Dubai, London, Cape Town, etc.
Also, Travelbeta provides booking to over 300,000 hotels around the world, flights to 900 destinations.
Through aggressive marketing and product development, Travelbeta is fast becoming one of the more popular travel agencies in Nigeria.
Services:
Hotels
Airport pickups
Corporate packages
Trip packages
International telephone services
Email: info@travelbeta.com
Phone: 07001110111, 08170003419 (WhatsApp).
4. Flyboku.com
A DIY online lifestyle and travel agency company that has experienced a steady rise in Nigeria's travel and tour industry.
Like any sensible travel agency, flyboku has a fantastic team of dedicated experts who specialize in tour packages, flight bookings, hotel bookings, protocol services and visa assistance.
Other Services:
Travel insurance
Tour packages
Vacation packages
Car hire
Speaking of tours, their tour packages might interest you
Africa Cup of Nations Egypt.
Half day city tour (Egypt)
Coachella 2019
Dubai Easter tours
La Campagne Tropicana
You can learn more at: www.flyboku.com
Phone: 07044987104.
5. Mayfair Travel Nigeria Limited.
Travel arrangement services include:
Travel consultation
Itinerary planning
Info on airline policies
Prepaid ticket advice
Airline service promotions
Facilitation of ticket refunds
Special request –meals, wheelchairs etc
Reservations on IATA airlines around the globe.
And so on.
Email: info@mayfairtravel.net
Phone: +23417747777, +23417752277, +2341776990.
Read Also: 20 Reasons Why Traveling is the Best Form of Education
 6. Business Travel Management Limited
As the name suggests, this renowned travel agency specializes in providing strategic travel solutions for businesses.
BTM happens to have an impressive cabinet of world travel awards.
Nigeria's leading travel management company (2015 -2018)
No doubt they're totally committed to value-driven services and effective travel management solutions for businesses.
Services include:
Visa assistance and consultation
Executive jet charter and flight clearance service
Security and escort services
Destination management
Airport transfers and ground transportation (on a global scale)
Hotel and care hire
Travel consultation and advice
Meet and greet services
And so on…
Acknowledged experts, alternated class.
That is all.
Phone: +23412702690
Email: info@btmlimited.net
7. Tour Brokers International
What you get on cruises with Tour brokers:
No hidden extras
Utter luxury
Endless choices
No traveling hassles –guaranteed!
Email: info@tourbrokersinternational.com
Phone: +2348095555562.
8. Airgate Travel and Tours Limited
Why book with Airgate?
You can mix and match departing and return cheap tickets on different airlines
You can book flexi tickets
Multiple payment options
Travel insurance
Car rentals and vehicle hire options
Hotel reservations
Custom holiday packages
Etcetera. Etcetera. Etcetera!
Airgate prides itself as a one-stop online travel shop.
I think the whole idea is to reduce the common hassles of traveling, help customers spend less time planning and more time enjoying holidays and adventures –which can be dramatically short.
Phone: 07032338729.
Email: info@airgatetravel.com
9. Touchdown Travels Limited
There's a number of very fascinating features you'll notice the first time you visit www.touchdowntravels.net and here's a few of them…
A live WhatsApp chat icon pops up (with the face of the customer support personnel you're chatting with)
If you understand a little about marketing, you'll agree with me that this immediately creates an impression of very effective and superior customer service and that's the sort of thing (amongst others) that wins customer loyalty.
A live chart of destinations, airlines, hotels, and countries
For example:
-Destinations (10,000+)
-Hotels (96,800+)
And so on.
I think that's amazing because you have a wide range of options and you almost immediately know what fits in your budget and what doesn't.
Services include:
Cancellation and refund assistance
Premium service packages
Logistics
Cruises
Meet and greet
Specialized services (not sure what this means but it probably implies they could hook you up with a hot mistress when you book your hotel reservation.)
I'm not sure.
I'M NOT SURE!
But you can always reach out and find out from them.
Email: fly@rouchdowntravels.net
Phone: +2348051821845, +2348084716218.
10. Finchglow Travels
How would you like insider recommendations on how to get around a destination you've never been to before?
That's how things are done at Finchglow.
From the team of widely published and incredibly travel savvy writers, you are matched with an authority on your destination.
Let's say you're on a vacation to Istanbul for example, you'll be getting pretty nice recommendations from someone who knows the nooks and crannies of that great Turkish city.
They also offer some of the lowest fare deals across all airlines. And you also get the best available rates.
Partners include:
Rwandair
Virgin Airlines
Royal Air Maroc
British Airlines
Emirates
Medview
Airpeace
Air Cote d Voire
Ethiopian Airlines
Kenya Airlines
Turkish Airlines
Arik Air
Lufthansa
Etcetera.
Phone: +234(0)1-6326507
Email: info@finchglowtravels.com
Maybe they can help you find your dream vacation at a specially priced package.
Read Also: Tourism in Nigeria – Overview, Issues, Potential, and Challenges
11. Aeroport Travels and Tours
Travel services of the highest quality –at least that's what their website says.
Services include:
Tour/corporate packages
Visa advisory
Protocol services
Travel insurance, aviation trainings
Flight ticket(s)
Hotel accommodation
Featured holiday destinations
Email: info@aeroporttravels.com
Phone: 09026856583, 07082299989.
12. Dip Tour Travel Agency
Services include:
Flights
Hotels
Special tours
Tour packages across Africa, Europe, Asia, North and South America.
Travel sim cards
Visas
Car rentals and so on
Phone: +2347046226590, +2347016633550, +2348170592433 (WhatsApp -24-hours)
Email: info@diptourltd.com
13. Pier One Explorer Travel and Tours
Bespoke travel experiences for both the leisure and business traveler.
Services include:
Flights
Hotels
Airport check in/Transfer
Tours and vacation packages
Visa assistance
Air charter and various logistics
Couldn't find their E-mail and phone contact, but if you're in Lagos and you have fuel in your car, you can drive to the address below:
44, Ogunlana drive, Surulere, Lagos.
14. Jolie Global Travel and Tours Limited
Unwavering commitment to quality services.
Services include:
Flight ticketing
Immigration consultancy
Language translation
Airport pickups
Visa and immigration assistance
Hotel reservations
Foreign exchange (this should interest you)
Website: www.joliewaka.com
Phone: +2348033412707, +2348033 (it's the same number actually).
That's it.
Quick question.
Did you know?
That it is 1000% possible to fly out of Nigeria and….
Not post pictures from the airport on your Facebook wall?
Whatever.
To travel is to live.
Trips are often short, and whether it's Bangkok or Sun City or South Sudan, I urge you to make the best of it.
Because, the truth is….
You may never again have that privilege.
I hope you travel safe.
Cheers and good luck.
Information is Power!
Don't miss any valuable information or opportunity that can change your life, business, and family positively and permanently.
👇👇👇👇👇
For Latest updates on News, Jobs & Business Ideas, and Opportunities.
Copyright Warning!
Contents on this website may not be republished, reproduced, or redistributed either in whole or in part without due permission or acknowledgment.
.
Proper acknowledgment includes, but not limited to (a) LINK BACK TO THE ARTICLE in the case of re-publication on online media, (b) Proper referencing in the case of usage in research, magazine, brochure, or academic purposes,.
.
All contents are protected by the Digital Millennium Copyright Act 1996 (DMCA).
.
The images, except where otherwise indicated, are taken directly from the web, if some images were inserted by mistake violating the copyright, please contact the administrator for immediate removal.
.
We publish all content with good intentions. If you own this content & believe your copyright was violated or infringed, please contact us at [infoguidenigeria@gmail.com] for immediate removal.
🤑 Start Making Money from home today!
👉 Get the correct
FREE FOOTBALL PREDICTION
TIPS
and
Guides
today.
Click here
.
👍Advertise your business here!
With over 1M unique users per month across all channels, we have a large audience for you to showcase your products and services. Simply get in touch via 👉 marketing@Infoguidenigeria.com.
🤑 Make Money now!
👉 Make money writing for us. Apply for Freelance writing jobs in Nigeria.
👉 Make Money as InfoGuideNigeria Advertising Agents, read more here
.