Career
9 Skills Required For Accounting And Finance Profession
If you have the zeal to go into the financial accounting profession, you need to know the duties you are going to perform which include preparing monthly and year-end accounts, preparing financial documents and accounts for clients or employer, conducting audits, tracking company's income and expenditure, and lots more.
A financial accountant cannot perform all of the above tasks without acquiring adequate job skills needed to achieve the company's goal easily. These skills will help a lot in many aspects of the financial accounting career you may be pursuing.
👉 Relocate to Canada Today!
Live, Study and Work in Canada.
No Payment is Required! Hurry Now click here to Apply >>
Immigrate to Canada
Whether you want to communicate with customers, work collaboratively with colleagues, show passion for your job, or do whatever you need to concerning your job to help you have successful outcomes, possession of financial accounting skills is necessary.
Read Also: Problems and Prospects of Local Government Finance Accounting in Nigeria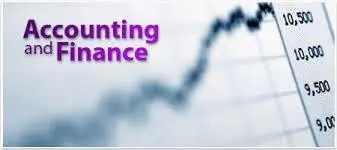 Here are skills that financial accountants need to possess in order to attain success in their career:
1. Knowledge of IT Software
The ability to project analytic, accounts payable automation, Oracle or SAP accounting software will place you ahead of others in the financial accounting profession.
Financial accountants need to also have expertise in Excel, QuickBooks, business intelligence software and knowledge of performance management software Hyperion.
Accountants and auditors have access to a greater extent of sophisticated tools for business intelligence and data analysis. However, staying current with technology is the greatest pressure that confronts financial accounting teams.
Read Also: Role of Accounting in the public expenditure of Nigeria
2. Communication
When it comes to informing colleagues in other departments or clients who may not be familiar with accounting principles and jargon, financial accounting staff need to possess written, verbal and  visual communication skills to be able to pass information in an easy-to-understand manner.
Financial accounting professionals need to be able to ask questions, raise issues and converse information about their work, either with their team or supervisors.
If you cannot clearly express yourself during an interview, the employer will have a more complex time evaluating whether you will be able to perform well in the role.
Communication isn't just about being able to speak and write in plain English; it's also about having the ability to tailor your communication style to reflect the audience.
The way you communicate with friends differs from how you communicate with tutors. Therefore, asking questions and listening when others are speaking are critical in the course of trying to communicate effectively.
3. Leadership
True leaders not only lead from the front, but stay right there with their team during difficult times. They understand the goals of the organization and care for the capacity of the team to move company's objectives forward.
Leaders must set a positive example that others can follow. They must effortlessly direct activities and eventually become available to help when the team is having challenges.
Good leaders must adapt well to change and embrace continuous learning and personal development.
Before a position can be granted to a candidate in an interview, the candidate needs to be judged to be able to generate fresh ideas,  share new insights,  motivate, engage and eventually mentor other members of the team.
Read Also: The Role of Accounting in National Development
4. Technical Skills
The financial accounting job requires that you possess specific skills such as supervising, training and evaluating staff, managing projects and schedules, ensuring compliance with policies, and so on.
Senior staffs in the financial accounting are required to put into action new accounting practices, prepare corporate budgets and financial statements, develop financial reporting mechanisms, and work with regulators and external auditors. On the other hand, junior employees focus on issuing cheques, data entry, bookkeeping and posting transactions.
Let your financial accounting technical skills take you as far as to being proficient in the use of the latest database applications, cloud computing and enterprise resource planning (ERP) programs.  Other software programs you need to learn in this profession include Hyperion and QuickBooks — just as I mentioned earlier.
5. Problem Solving
Problem-solving skill is one of the qualities that every financial accountant must possess. It will help the financial accountant to understand issues or challenges at hand, and offer a solution or the right insight on working around the problem.
Focus your mind on solution, rather than focusing it on problems. A true leader doesn't see barriers – they see opportunities.
Financial accountants are bendable and willing to consider other people's suggestions, putting their focus on a workable solution that makes sense for the company's set goals.
A record of solving problems will see your career grow in leaps and bounds, whether it's addressing the financial implications of a complicated business structure or coming up with a personalized solution for a client's tax dilemma.
Read Also: 12 Functions of the Nigeria Financial Institutions
6. Analytical
Make all your thoughts, minds and abilities to be analytical. So you can look at a situation accurately, understand how it works and what it means, and then come up with a quick answer.
Having financial analysis skills will help you to quickly demonstrate your proficiency. Companies are looking to hire employees who can implement creative thinking, the ability to analyze scenarios, and draw suitable conclusions.
If you are looking for a successful career in finance, you must demonstrate your analysis abilities with real-world examples and KPI driven results.
7. Teamwork
As a financial accountant, you need to work independently as much as you need the ability to work within a team environment.
At many firms you may like to seek employment, they would like you to work with a team of workers. On this team, you will be responsible for supporting your team members by helping with the execution of tasks in order to meet deadlines.
You should be able to make it clear, either on your resume or during the interview, that you have all what it takes to work well with others and can contribute to the success of a team.
Most employers will help you through mentoring, networks or development programs to build relationships with colleagues across relevant areas of the business as they want to confirm that you can work well with others.
However, you'll need to possess the basics and what it takes to get along with people, such as communication, listening ability, patience and tolerance.
Your chance to demonstrate your teamwork skills will be during the group exercise at interview and at the assessment centre.
8. Accounting Skills
The accounting skills will help you to understand applicable regulations and the entire math necessary to deal with budgets.
Depending on your position, you may or may not be handling budgeting directly. You must not be an expert accountant because you might have an expert accountant on your team to assist you.
However, you will need to completely read with ease and discuss budgets in order to give financial advice.
9. Interpersonal Skills
Because financial accounting positions require workers to deal with clients every day, the ability to build successful relationships with customers is essential if they really want to do extremely well in their profession.
With strong interpersonal skills, financial accountants can go above their normal role and work together with people in other departments.
They need to put themselves in other people's shoes and regard other people's points of view, especially during professional discussions.
Companies generally need professionals with a collaborative approach, written and verbal communication abilities, as well as project management skills.
Reason is because soft skills are among the attributes needed to succeed. Think about the ability to organize and plan as some of the interpersonal skills that financial accounting positions require.
Read Also: History of Accounting Education in Nigeria
Conclusion
Although pursuing a career in the financial accounting industry can be a daunting task and requires much thinking and physical ability, you don't need to get discouraged by a lot of challenges which are so common in every career struggle.
You can never become a skilled financial accountant without showing practically that you are competent enough to handle your position perfectly through much acquired knowledge and experience.
The above skills are enough to get you through your ideal career, if you can put them into practice. You will prove to the interviewer that you have experience of what they are asking you.
I believe the above information has given you the insight you need to achieve success in your career pursuit. Kindly drop your comment in a way to express your mind, and we will be happy to share in your experience.
👉 Relocate to Canada Today!
Live, Study and Work in Canada. No Payment is Required! Hurry Now click here to Apply >> Immigrate to Canada
👇👇👇👇👇
Information is Power!
Don't miss any valuable information or opportunity that can change your life, business, and family positively and permanently.
👇👇👇👇👇
👍Advertise your business on InfoGuideNigeria.com!
From just N9,999 per month, you can advertise your products and services to over 1,500,000 monthly users on our website. Click here to read more.
Copyright Warning!
Contents on this website may not be republished, reproduced, or redistributed either in whole or in part without due permission or acknowledgment.
.
Proper acknowledgment includes, but not limited to (a) LINK BACK TO THE ARTICLE in the case of re-publication on online media, (b) Proper referencing in the case of usage in research, magazine, brochure, or academic purposes,.
.
All contents are protected by the Digital Millennium Copyright Act 1996 (DMCA).
.



The images, except where otherwise indicated, are taken directly from the web, if some images were inserted by mistake violating the copyright, please contact the administrator for immediate removal.
.
We publish all content with good intentions. If you own this content & believe your copyright was violated or infringed, please contact us  for immediate removal.
🤑 Start Making Money from home today!
👉 Get the correct
FREE FOOTBALL PREDICTION
TIPS
and
Guides
today.
Click here