Personalities
Atiku Abubakar Biography, Profile, Net Worth and Wealth
IN this post we will look at Atiku Abubakar Biography, Profile, Net Worth and Wealth.
Atiku Abubakar Biography
Atiku Abubakar is a retired officer of the Nigerian customs service, the second elected vice president of Nigeria, a philanthropist and successful entrepreneur.
👉 Relocate to Canada Today!
Live, Study and Work in Canada.
No Payment is Required! Hurry Now click here to Apply >>
Immigrate to Canada
He was born on the 25th of November 1946 to a Fulani trader Garba Abubakar and his wife Aisha Kande in Jada, a small village in Adamawa state, northern Nigeria. He was the only surviving child of his parents.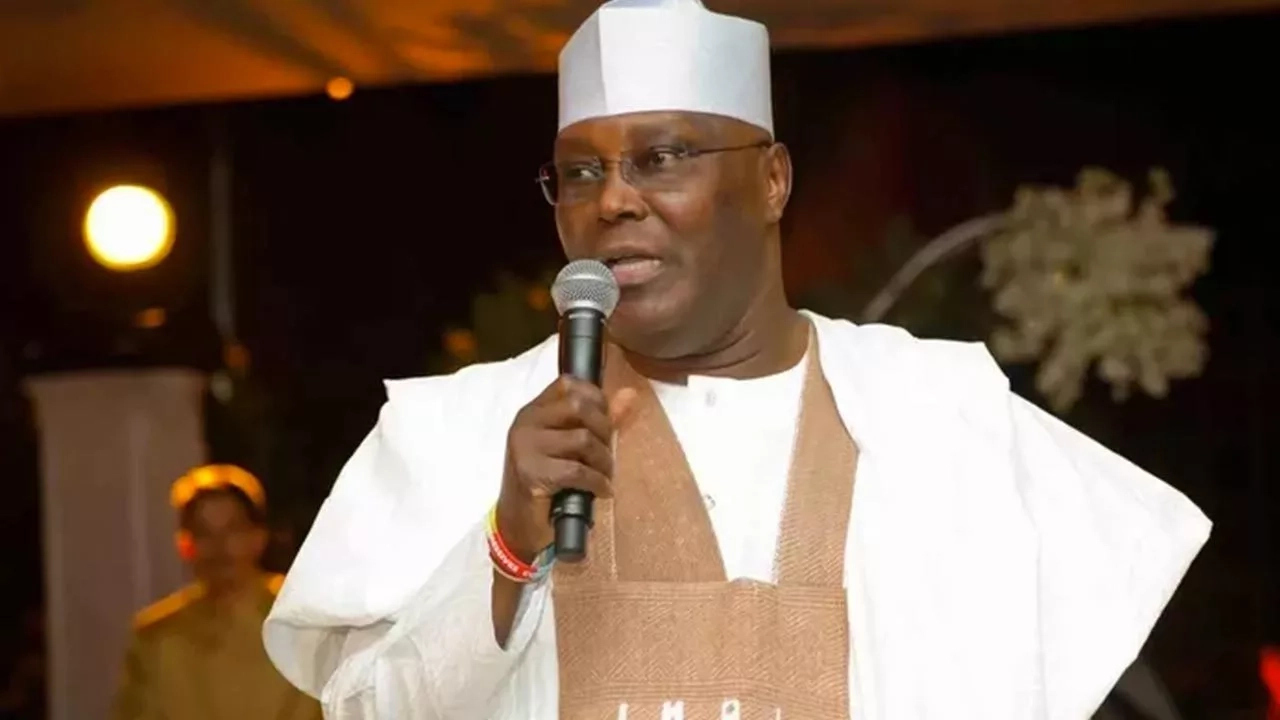 Atiku did not begin schooling on time, he enrolled in school when he was eight because his father strongly opposed western education. In 1960, he gained admission into adamawa provincial secondary school in Yola where he excelled and graduated in 1965 with a grade three west african school certificate.
He later proceeded to the police college in Kaduna but left to work briefly as a tax officer in a ministry of finance. In 1966, he attended the school of hygiene in kano and graduated in 1967.
In the same year, he enrolled at the Ahmadu Bello University to study for a diploma in law on scholarship. He graduated in 1969 and gained employed at the Nigeria Customs Service where he worked for twenty years before retiring in 1989 to venture fully into business and politics.
Atiku Abubakar Political career
Abubakar Atiku began his political career in the early eighties when he actively participated in the governorship campaign of Bamanga Tukur who was then the managing director of the Nigerian Ports Authority.
He later met Shehu Musa Yar'adua who made him a critical part of his political meetings. In 1989, Atiku became the national vice chairman of the people's front of Nigeria, a political association led by Yar'adua.
In that same year, he won a seat to represent his constituency at the constituent assembly set up to decide a new constitution for Nigeria. The People's Front later merged to become the Social Democratic Party of Nigeria which was one of the only two parties registered by the government.
👉 Relocate to Canada Today!
Live, Study and Work in Canada.
No Payment is Required! Hurry Now click here to Apply >>
Immigrate to Canada
On the first of September 1990, Atiku announced his desire to run for the gubernatorial seat of his state Gongola state which was later divided into two: Adamawa and Taraba states with him falling under Adamawa.
He won the primaries but was disqualified from running the actual election. In 1992, Atiku was propelled by his political mentor Shehu Musa Yar'adua to run for the presidency under the Social Democratic Party alongside M.K.O Abiola, Atiku came third at the primaries but Abiola emerged winner.
Abubakar Atiku notably is not a quitter, because despite his political woes, he decided again in 1998 to run for the gubernatorial seat of Adamawa state on a new platform which had emerged alongside other political parties, the People's Democratic Party (PDP).
This time he won the elections but was immediately picked by the aspiring presidential candidate Olusegun Obasanjo as his vice presidential candidate. The duo won the elections on the 27th of February 1999 and were sworn in on the 29th of may 1999.
On the 20th of November 2006, Atiku announced that he would run for the seat of the presidency under the Action Congress (AC). The Independent national elecoral commission released the final list of the twenty four aspirants in 2007 without Atiku's name because he was indicted for corruption by a panel set up by the government. The supreme court later ruled that the independent national electoral commission (INEC) had no power to disqualify candidates; Atiku went ahead to contest but lost.
In 2007, he returned back to the People's Democratic Party (PDP) and contested again for the presidential ticket alongside former president Good luck Ebele Jonathan (GEJ) and Sarah Jubril but lost to GEJ. He again left the PDP on the 2nd of February 2014 to join the All Progress Congress (APC) where he remains an active member until date.
In 2006, he had a long and bitter political feud with former boss Olusegun Obasanjo. This lasted till 2014 when a northern forum delegated members to visit Olusegun Obasanjo in his home at Ota in quest for reconciliation and forgiveness. Atiku's message as a politician is true federalism. He has been all over Nigeria delivering speeches on the need for true federalism, restructuring and political decentralization.
Atiku Abubakar Philantorpic Activigties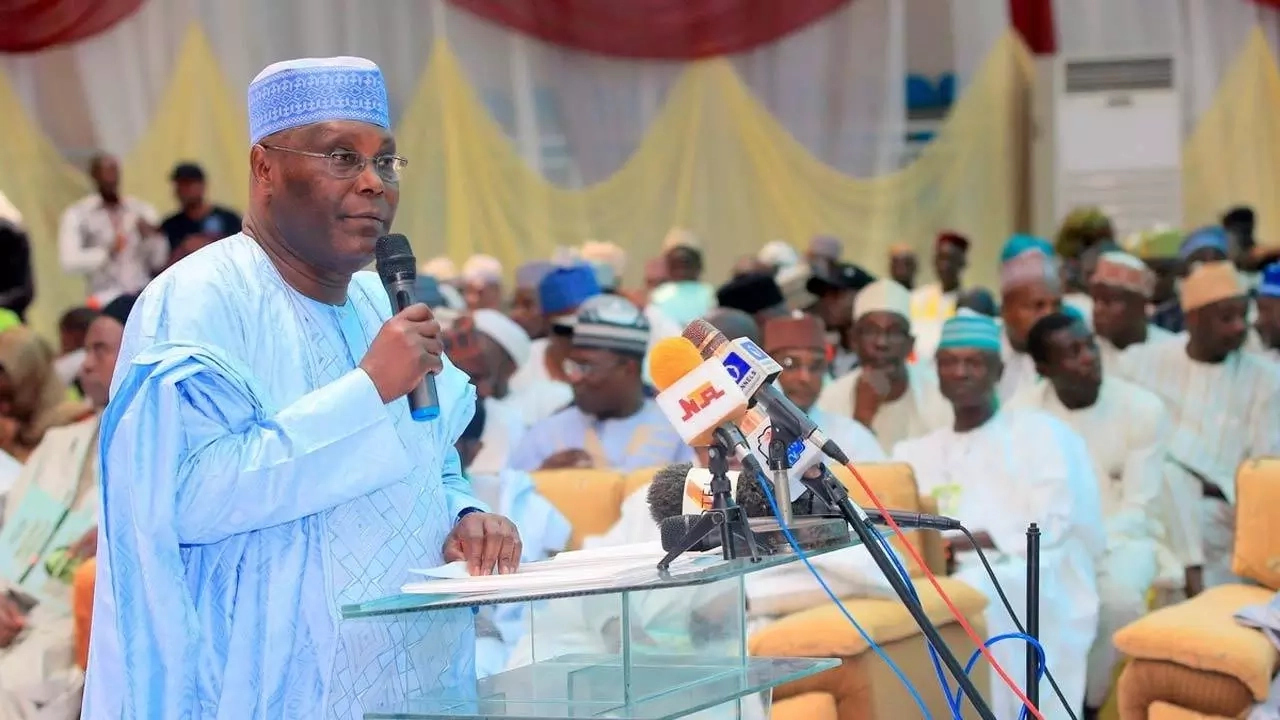 As a successful entrepreneur, Atiku has been actively involved in philanthropic deeds. His desire to initiate, promote and boost quality education in Nigeria gave birth to his American University of Nigeria in 2005.
In 2012, he donated about $750,000 to the national peace corps association in the united states to fund a new initiative that will weigh and analyze the impact of peace corps. In 2013, he sponsored a student's essay contest to generate solutions to Nigeria's most pressing institutional needs.He has also issued scholarships to some chibok girls who escaped captivity from Boko haram.
The traditional ruler of Adamawa honored Atiku with the chieftaincy of Turaki of Adamawa. In 2011, he was honored by the National peace corps association with the Harris Wofford global citizen award for his contributions towards the development of tertiary education in Africa. Atiku was again conferred with the title of the Waziri of Adamawa for his massive contributions towards the general well being of his people.
Atiku Abubakar Family
Atiku has a large family, owing to the fact that he was only child who suffered loneliness. He admitted he embraced polygamy to expand his lineage and to ensure his off springs enjoy the love and company of one another.
His first wife is Amina Abubakar then he married Ladi, Princess Rukayatu and Fatima Abubakar. He later divorced his second wife Ladi and married Jennifer Iwenjora who is now known as Jamila Atiku Abubakar. He has twenty six children.
Atiku Abubakar Business and Investments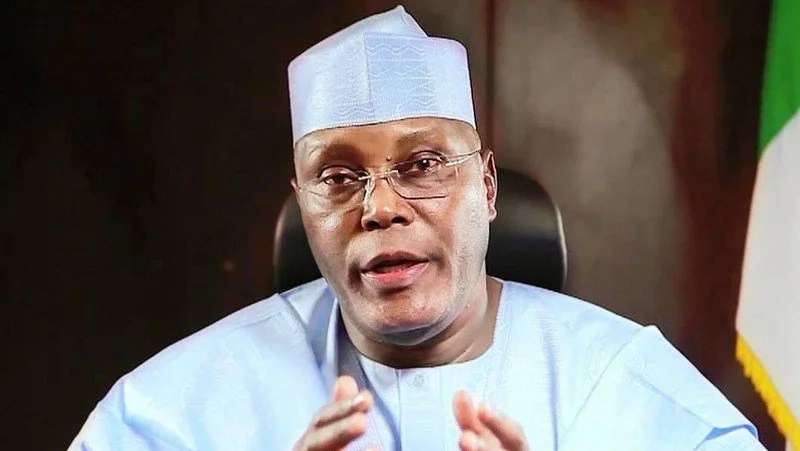 In 2004, Atiku founded the ABTI American University of Nigeria in yola, Adamawa state, currently named American University Of Nigeria (AUN) is the only American university in sub Saharan Africa and a member of the association of American international colleges and universities and the Global Arts Alliance.
It is well equipped with five schools: The school of arts and science, school of business and entrepreneurship, school of law, school of graduate studies and the school of information technology and communication.
AUN aims at broadening the the Nigerian education space to accommodate new curriculum that may stimulate growth and motivate the discovery and findings that may birth solutions to unending societal problems.
Other investments include a massive beverage factory in yola ( Adama Factory) for the production of fruit juices, beverages and bottled water. He also has huge investments in agriculture as he owns large farms of cotton; he was also the largest farmer of maize in old gongola state. Other investments are in real estate, oil servicing business (NICOTES) and shipping amongst many others. Atiku Abubakar is the largest employer of labor in Adamawa after the state government.
Atiku Abubakar Net Worth
He is estimated to be worth about $1.4 billion.
📢

We are hiring writers!
Article Writing Jobs
- We are hiring good freelance writers -
Click here to apply