The importance of good food in the world at large cannot be over hyped. Good food makes you feel good and healthy. Isn't it? I can guess what your response is.
There are several kinds of local foods in Nigeria which has been in existence since our great grandfather's time.
👉 Relocate to Canada Today!
Live, Study and Work in Canada.
No Payment is Required! Hurry Now click here to Apply >>
Immigrate to Canada
These foods have been tagged theirs because they have found themselves fallen in love with the meal over and over again, however, the accessibility and abundance of some foods in some regions of Nigeria makes it easy for the inhabitants to claim it as theirs.
Best Yoruba Foods
Today, I want to give you a peek into what the Yoruba people of Nigeria call their own. They are locally made dishes prepared in the most intriguing way that will make your mouth salivate a lot. Lol
1. Amala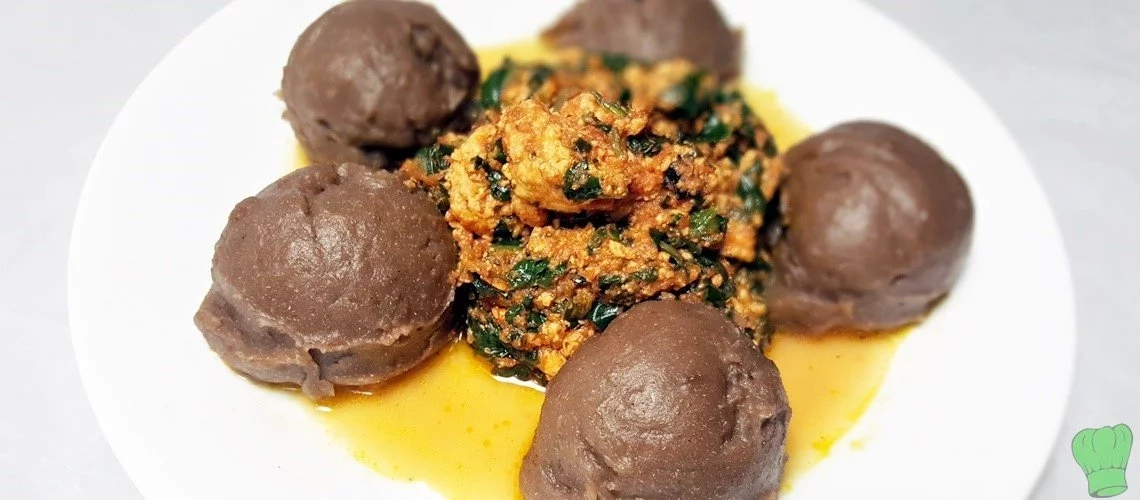 Amala is a delicious delicacy that originated from Ibadan, Oyo state, Nigeria. It is made from yam flour which is dried and grinded into powder form.
This is prepared in hot water and stirred continuously until it becomes so fluffy and smooth. It can be eaten with any kind of soup you love. Though, drawl soups are usually chosen over other vegetables.
2. Ofada rice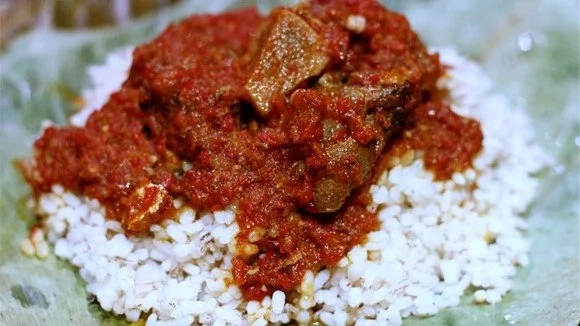 Ofada rice is a brown nutritious type of rice that has a unique flavor. The bran in the rice is responsible for the brown colour of the rice.
It is also in its natural state without any genetic alteration that is why you might find a lot of stones in it after buying from the market.
👉 Relocate to Canada Today!
Live, Study and Work in Canada.
No Payment is Required! Hurry Now click here to Apply >>
Immigrate to Canada
Your due diligence is to separate the rice from the dirt and rinse properly before cooking. It is locally grown in the southwest part of Nigeria.
3. Pounded Yam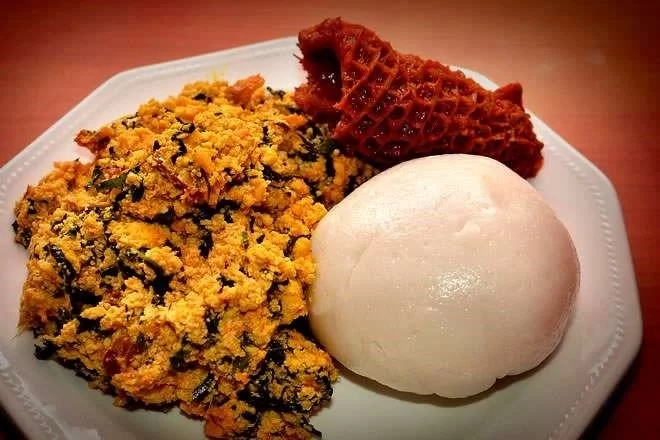 Pounded yam, locally called 'Iyan' is one of the most delicious meal eaten in the south west part of Nigeria.
Everybody appears to love it and claim it as their origin specific meal but Ekiti people seem to claim 'Iyan' as their food more than any other state.
It is prepared by pounding well-cooked yam without salt, little warm water may be added during the preparation until it really looks soft, stretchy and easily molded.
More people prefer pounded yam to be pounded with mortar and pestle as the real fresh taste is tasted unlike the diverse types of machines used in recent times.
It is loved to be specially taken during festive periods like Christmas and New Year celebrations.
4. Ewa Agayin /soft beans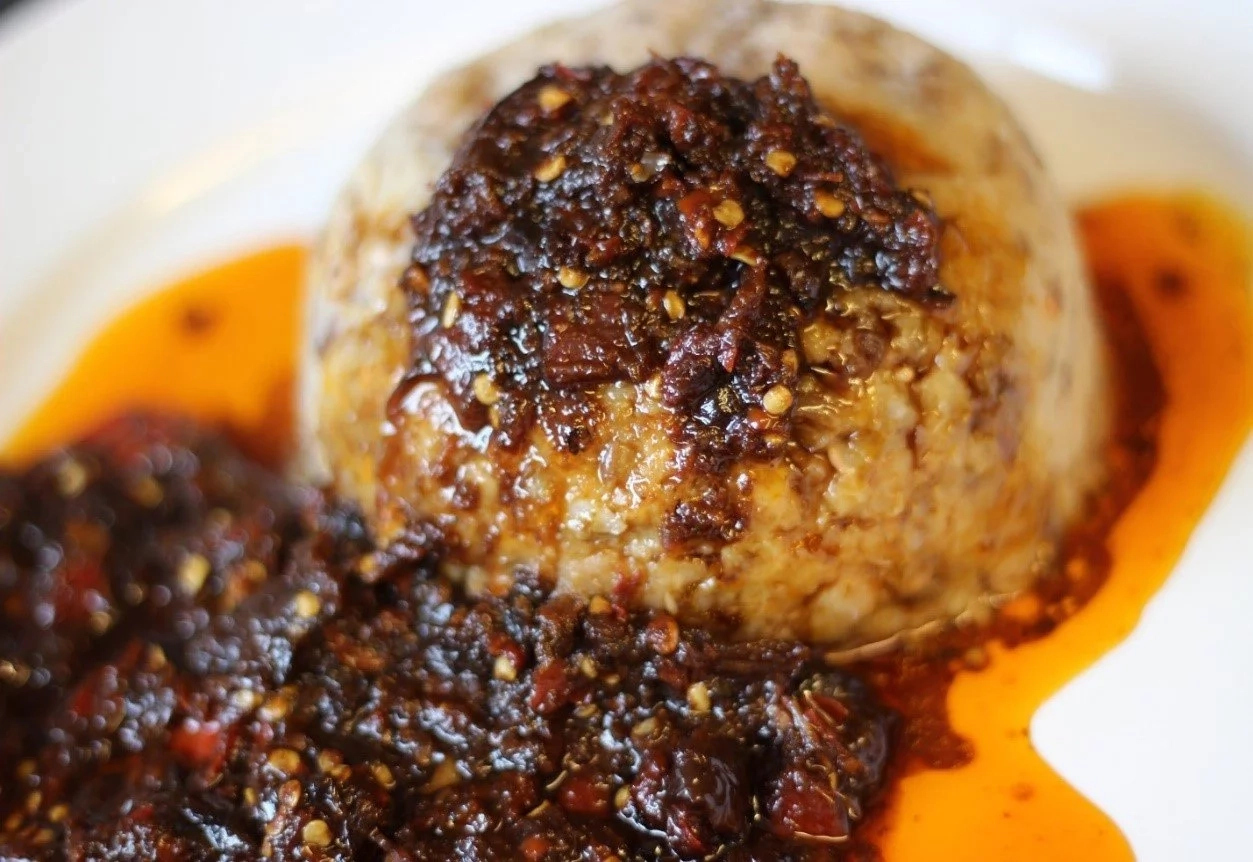 Ewa Agayin is the main protein rich food which is made from beans and it is readily available to Yoruba Nigerians. It feels very light and pasty to consume and when you eat a full plate, you just feel full almost throughout the day and keep drinking water.
It is usually served with pepper sauce which can be very oily since the beans was prepared without oil. Hence, the soup can provid the oil needed to absorb the vitamins in the meal.
Beans contain a powerhouse of nutrients such as copper, folate, iron, magnesium, manganese, phosphorous, potassium and zinc.
It also contains antioxidants and minerals that are beneficial to the body. Due to the toughness of the beans, it can be cooked with a pressure pot to achieve a faster cooking time, nevertheless, the regular pot can also be used, though it might take some time to be ready.
Though some people avoid eating beans because of the flatulence it gives due to its gassy nature, though, this can be controlled by parboiling the beans first before cooking finally.
5. Akara (Bean Balls)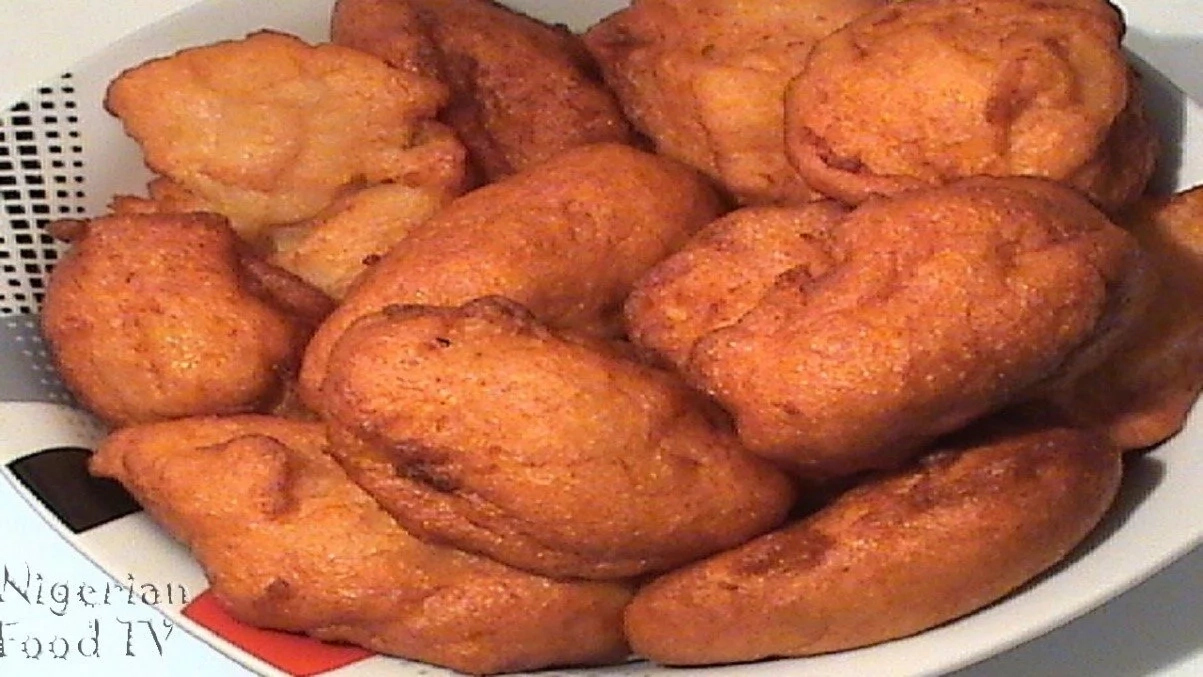 Akara known as bean balls or bean cakes in English is made from beans. It is a common Yoruba food with varieties of ingredients ranging from spices to herbs depending on the choice of the cook.
The beans are usually soaked for hours, the coat is removed and the beans is grinded with pepper and deep fried. Other spices like oil, onions, seasoning, salt, fish, egg and so on may be added to one's choice and taste.
So many people have made it financially by selling this great recipe on the streets, especially at night when people are too tired to prepare a meal at night after a hectic day.
This bean balls can be deliciously taken alongside bread, fried yam, fried potatoes or pap.
6. Moin Moin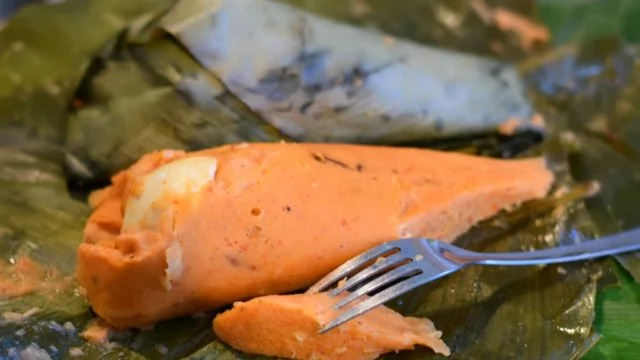 Moimoi is another variety of beans that is so delicious to eat. It is eaten widely by Yoruba's and other tribes also have their own version and preparation styles.
The difference between bean balls and moi moi is that the latter does not need deep frying and it should be waterier when cooking in order to form a delicious paste that can be eaten with bread or any other food of your choice.
It can be made with either Brown Beans, Black Eyed Beans or Lentils. It has diverse kind of packaging styles from aluminum foil to plastic bags, and containers, though it is safer and more nutritious to use the local moimoi leaves to package it as it is said to serve as an antioxidant to the moimoi wrapped in it.
7. Eba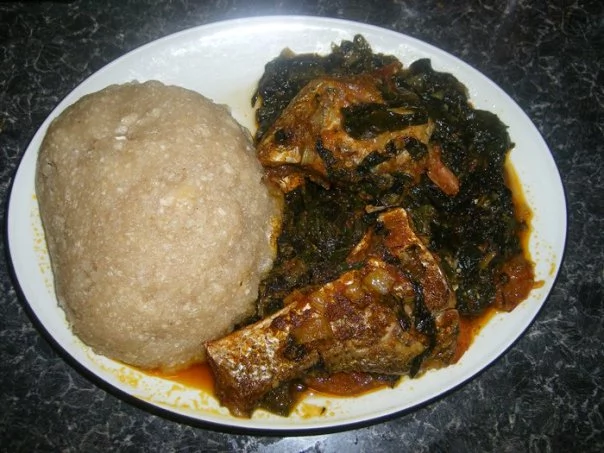 Eba/Garri – is a food commonly eaten by a large number of Nigerians, though Yoruba garri is whiter in colour like the picture above than the Igbo garri which looks yellow in colour.
Eba is made from cassava in powdered form. Eba is usually prepared by gently pouring the powdered cassava known as garri into hot water until it becomes slightly saturated.
This is stirred continuously to form a fluffy mixture that can be swallowed softly. Eba has a huge amount of calories that our body needs to be energized which is a whopping 357 calories in 100 grams.
Eba is usually eaten in the south-east, south-west and south-south of Nigeria, some other Africans like Togo and Ghana also eat garri.
8. Ikokore – Ijebu-ode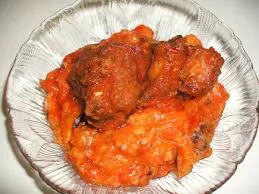 Ikokore/Ojojo is commonly consumed by the Ijebu-Ode people of Ogun State. It is a tasty, mouth-watering porridge made from water yam and other tasty ingredients such as vegetables, onions, palm oil, pepper, seasoning and salt to taste.
Water yam is known to be very nutritious with vitamins ranging from calcium, potassium, iron, phosphorus and copper.
It also contains vitamins C and E which have antioxidant properties. It has also been discovered to slow down ageing process in adults and it also fights diabetes.
To make it extra-ordinarily enjoyable, some crayfish and smoked fish may be added to the whole mixture.
📢

We are hiring writers!
Article Writing Jobs
- We are hiring good freelance writers -
Click here to apply