It's a fact that the amount of capital available for a business startup does not determine its profitability, many people start their business with little or no capital but still grow them into global businesses. In this article, you will find out about 20 businesses you can startup with a million naira.
1. Supermarket
2. Restaurant business
3. Boutique business
4. Large-scale phone and computer accessories business
5. Bakery business
6. Yoghurt and ice cream production
7. Poultry farming
8. Fish farming
9. Piggery and goat farming
10. Publishing and printing
11. Recharge card printing and sales
12. Computer training center
13. Fitness center
14. Ambulance rental service
15. Cassava processing business
16. Maize processing business
17. Frozen food business
18. Palm oil processing and sales
19. Blocks industry
20. Bridal shop
Read Also: How to Start a Supermarket in Nigeria; Everything you Need to Know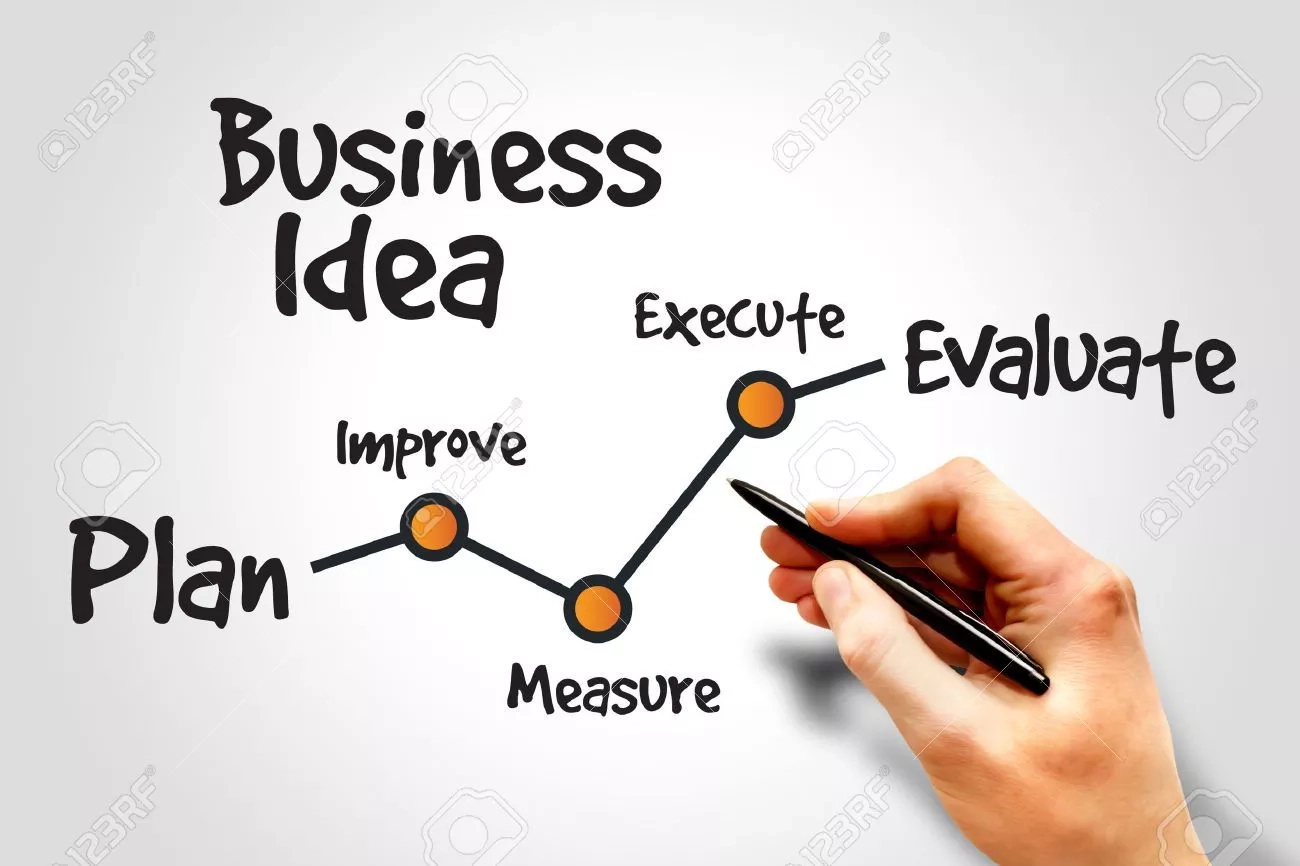 1. Supermarket
With one million naira, you can set up a medium scale supermarket which will provide almost everything that will be required by your customers.
Setting up a supermarket is a feasible business venture. It has many advantage over the local shops and stalls, one of which include the fact that there will be no credit services.
Also, the price stamped on your products cannot be bargained so you won't lose much in that case. To set up a successful supermarket, location is of essence.
A supermarket should preferably be located in a highly populated and easily accessible area. It shouldn't be hidden by other buildings.
2. Restaurant Business
Although one million naira is not enough to setup a well-furnished restaurant from scratch, it can help you setup the one which will be patronized by the masses. Restaurant business is a highly profitable venture.
Many people (students, workers etc.) leave home early without breakfast in order not to be late to wherever they were meant to go.
Man cannot do without food for long and as such, when hunger strikes, their next option is to visit the nearest eatery or restaurant based on their pocket.
A good restaurant should maintain cleanliness at all times, not many people would want to eat in a place where they'd have to be chasing houseflies. Also, just like supermarkets, good location is of essence too.
Read Also: How to Start Fashion Boutique Business in Nigeria
3. Boutique Business
Clothing is one among the three basic needs of the family, others being food and shelter. One million naira can help you to rent an apartment and start up your own boutique business.
With this amount, you can only go for clothing's that are meant for average people and not the brand ones patronized by celebrities due to their prices.
With time and with proper management, your boutique might expand and grow to the extent that it'd put those brand clothing's up for sale.
4. Large-Scale Phone and Computer Accessories Business
A very large percentage of the Nigerian population are mobile phones and computer users. These products get damaged either by accident or by technical faults and thus require repair or the replacement of damaged parts.
Due to the epileptic power supply available in Nigeria, many users suffer cases of blown chargers and as such requires replacement too. With N1, 000, 000 you can start a shop which will sell these products in large scale.
5. Bakery Business
You don't have to be a caterer in order to start your own bakery business, you can hire all the required workers. You can focus on highly demanded products such as bread, cakes, chin chin and others.
6. Yoghurt and ice cream production
This is a fast growing business with a large market. Ice-creams and yoghurts are easy to produce and sold as they can be supplied to hotels, eateries, canteens, cafeterias or marketed simply in trucks.
7. Poultry farming
Millions of Nigerians consume birds a day either in a restaurant, occasion or at their home thus making Poultry farming a lucrative business to startup by an average person.
It is easy to market and the chickens are fast growing. Broilers and eggs from layers can be sold to restaurants, eateries, hotels etc.
Read Also: How To Start Poultry Farming In Nigeria
8. Fish farming
Fish farming or pisciculture simply involves raising fishes commercially in tanks or enclosures such as fish ponds. Catfish is by far the most cultivated fish in Nigeria and it receives high patronage from consumers too. Catfish is widely cultivated because it is easier to raise.
Other fishes such as tilapia and mackerel can also be cultivated in a pond. If you are interested in this business, then go for it and your profits are guaranteed.
9. Piggery and goat farming
Goats and pigs are mostly reared for consumption and sales. Goats are often requested in traditional occasions such as traditional marriages, rituals, and as gifts to people. Starting a piggery or goat farming business is not a bad idea at all.
This business has a high profit-yielding potential just like poultry and fish farming. One million is enough to get you started and with time, you can expand your business, since it is a feasible business, you can easily find an investor too.
10. Printing and Publishing
Setting up a printing press and also indulging in book publications is also a lucrative business idea. Couples who are about to be married will want to print their invitation cards, schools will also print their magazines, churches will print their bulletins and flyers, burial programmes will be printed for the invitees and writers will want to publish their books.
Vis-à-vis to printing and publication, you can also go ahead and diversify your services by incorporating editorial services such as review and copy writing, ghostwriting, etc.
11. Recharge card printing and sales
Hundreds of millions of Nigerians possess mobile phones and in order for it to serve the purpose of communication, their lines must be recharged with airtime. Taking this into consideration, you can setup your own recharge card printing business.
All you need is a computer (desktop or laptop), printer (laserjet recommended), A4 papers, ePins of any network you want to print and a recharge card printing software e.g NetDivo ePin Manager. When all this is set, you can proceed with your printing and money making.
12. Computer training center
The name of the business alone says it all. It involves training people on how to use computer and vital softwares such as word processing software like Microsoft word, graphics designing and web development.
You can also include computer sales, repairs and services to make your business more broad. You don't need to do them yourself, you can employ people to work at those departments. To start, you will need a building (could be rented or yours), at least 10 computers etc.
Read Also: How to Start Computer Service Business Center in Nigeria
13. Fitness center
With the emergence of worldwide campaigns and awareness on the benefits of exercises and weight loss, many have registered in various fitness centers in the country.
You can setup one in your location. Mind you, it's not a must that you have to be a fitness instructor before you can own this, you only need to employ one to run the place for you.
Other businesses in the list are:
14. Ambulance rental service:
Where you get a car (could be second hand car) that will be transporting corpse from mortuary to the burial ground for a fee.
15. Cassava processing business:
Where you will be grinding cassava, drying and even frying them into garri.
16. Maize processing business:
Where you will also be grinding and processing maize to the form that customer required of you.
17. Frozen food business:
This simply involves selling frozen foods which could be chickens, fishes, meats, fruits, vegetables etc.
18. Palm oil processing and sales:
Where palm fruits will be processed for oil.
19. Blocks industry:
This involves making blocks from cements for building construction in a large scale.
Read Also: How to start Fast Food Business in Nigeria
20. Bridal shop:
Where you will sell wedding dresses, jewelries, and other accessories.
Click here to see the latest
Study Abroad Scholarships and Guides
Click here to see the latest
Jobs opportunities in Nigeria
.
Click here to Join
Recharge and Get Paid
Click here to Read Latest School News in Nigeria
Copyright Warning!
We work really hard and put a lot of effort and resources into our content, providing our readers with plagiarism-free articles, original and high-quality texts. Contents on this website may not be copied, republished, reproduced, redistributed either in whole or in part without due permission or acknowledgement.
Proper acknowledgement include, but not limited to (a) Proper referencing in the case of usage in research, magazine, brochure, or academic purposes, (b)"FAIR USE" in the case of re-publication on online media. About possible consequences you can read here: What are the consequences of copyright infringement? In an effort to protect our intellectual properties, we may report your website to Google without prior notice and your website be removed from search engines and you may receive a strike. All contents are protected by the Digital Millennium Copyright Act 1996 (DMCA).