Mobile
How To Buy A Good Fairly Used Smartphone Anywhere In Nigeria
Nigeria's economy has been in recess for a while. The recession has deeply affected the pockets of majority of Nigerians.
The spending power of most people have been greatly reduced while the prices of several commodity has been continuously on the rise.
👉 Relocate to Canada Today!
Live, Study and Work in Canada.
No Payment is Required! Hurry Now click here to Apply >>
Immigrate to Canada
With no end in sight, many Nigerians had to make a significant cut on their spending, thus increasing the rate at which second hand materials are patronized.
Read Also: Tecno M3 Smartphone Review, Features and Specifications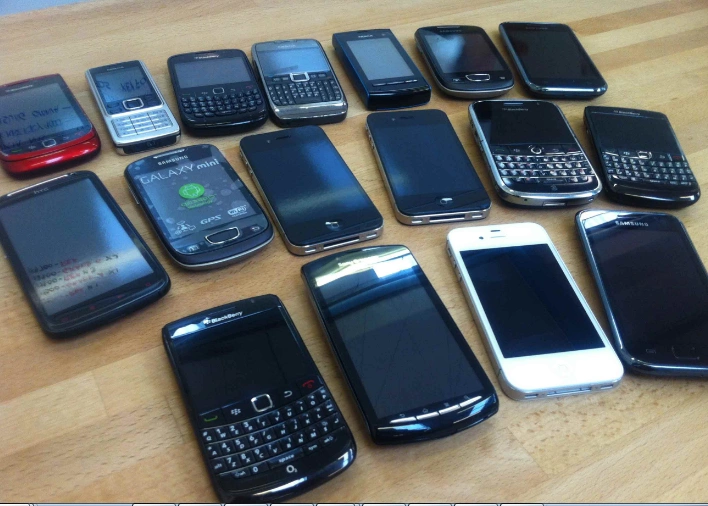 The adoption of smartphones in Nigeria has continually been on the upswing. Currently, one of the most patronized second hand commodities in Nigeria are smartphones.
Read Also: 5 Amazing Android Smartphones Released in Late 2015
According to Wikipedia, " A smartphone is a mobile personal computer with a mobile operating system with features useful for mobile or handheld use."
Smartphones possess the ability to make both voice and video calls, send and receive text messages plus other value added services such as a highly optimized internet browser, video games, media player, GPS navigation, camera and many others.
Smartphones can also access the internet, and can support a whole lot of third party apps, including social media apps like Facebook, Twitter, WhatsApp and a host of others.
The multitasking ability of smartphones is another reason for its world wide acceptance. These days, smartphones are embedded with a lot of eye catching features which has made it difficult to ignore.
👉 Relocate to Canada Today!
Live, Study and Work in Canada.
No Payment is Required! Hurry Now click here to Apply >>
Immigrate to Canada
Smartphones have the ability to send and receive e-mails, edit office documents, high speed internet browsing, anti-theft, water resistance, higher RAM and ROM, more colorful display, very high resolution camera and lots more.
But unfortunately, smartphones with the best features come at expensive costs. Since Nigerians prefer to use smartphones with fantastic features, they prefer to buy the fairly used smartphones since they can't afford them brand new.
Buying fairly used smartphones comes with great risks as you may not know the reason why the owner has decided to put it up for sale and you may also not know how long the owner has been using it.
For that reason, I have decided to put up a list of important features to be observed before purchasing a fairly used smartphone.
Read Also: Top 10 Best Camera Smartphones with upto 20MP Mega Pixels
11 Tips To Guide You When Buying A Fairly Used Smartphone
The following are important tips and a list of items you should check out on a fairly used smartphone before making a purchase. Make sure you take your time to check through thoroughly so as to avoid ending up with regrets:
1. Go to the market with a power bank and a head phone jack.
Make sure you meet the seller with a power bank and a USB cable to enable you charge the phone in case it is low. This is because most sellers intentionally leave the phone flat or very low so as to make you unable to check out the phone properly. In addition, you can go with a headphone to test the phone's headphone jack.
2. Test the charging port
This is to make sure the phone is charging directly. Test carefully with different
USB cables and be sure it has no problem before making a purchase.
3. Never buy a faulty smartphone
A friend of mine once bought a smartphone that had a faulty power button which the seller acknowledged as well. The problem was that the power button doesn't work, so the phone must never go off.
During the deal, my friend estimated the amount he is likely to spend correcting the problem and then deducted the amount from the original cost of the phone.
He took the phone to the repairer, put the phone off and work began, but unfortunately that was the last day he was ever going to use the phone because the repairer was never able to repair the phone, the phone was irreparable. The lesson here is, never buy a faulty phone no matter how cheap it may be.
4. Check the Sim Card and Memory Card slots
These two parts are usually neglected during the process of test running a fairly used smartphone about to be bought. Both the Memory Card and the Sim Card slots are very important component of a smartphone. This is why they should be in a good working condition.
Read Also: Lenovo Vibe P1m, Mi-Tribe A500 and Wiko Slide 2 are the 3 Best Budget Smartphones to Buy this Year
5. There must be no crack on the screen
Since smartphones are mostly touchscreen, the screen can easily get cracked or broken after the impact of a fall. This is why you should make sure there is no crack on the screen as it will definitely lead to screen malfunction in the future, even if it's still working fine as at the time of buying the smartphone.
6. Test the camera
Make sure both the rear and front camera are in a good working condition as well as the flashlight.
7. Check the internet connectivity
Test run the internet connectivity and make sure it is working properly. Most especially the 3g or 4g connectivity.
8. Check the microphone, and the two speakers
You can test the microphone and the speaker by making a call. Once the recipient of your call hears you loud and clear, while you also hear him or her, then you can proceed to testing the loudspeaker by playing a media file.
9. Test every button (keypad) on the phone
Despite the fact that most smartphones are touchscreen, they still contain few buttons by the side i.e the power button and volume button by the side.
Some BlackBerry smartphones also contains keypads. Make sure each and every button is working perfectly before making a purchase.
10. Test the battery
To know if the battery of a smartphone is in good condition, remove the battery and check if it has a bulge. Hold the battery in your palm and observe the weight, good batteries are usually heavier than bad ones.
Another way to know if a smartphone's battery is bad may be how quick it charges. Another test to determine the quality of a smartphone's battery is by putting off the phone, wait for two minutes and put it back on. If the battery percentage increases or reduces, it means the battery is faulty.
Read Also: 10 Good Smartphones You Can Get For Less Than N20,000 in Nigeria
11. Never be in a hurry
Buying a good fairly used smartphone involves a lot of patience, you need to take your time while test running the most important features in the phone. Dedicate enough time, as that period will determine your success or failure.
With the tips above, I believe it will be easier to get a good fairly used smartphone in Nigeria. These tips will also enable you get good phones at cheaper prices if completely and carefully followed.
📢

We are hiring writers!
Article Writing Jobs
- We are hiring good freelance writers -
Click here to apply
👇👇👇👇👇
Immigrate to Canada Via Job Offer!
Get latest Jobs in Canada for foreigners with visa sponsorship 2023 and how to apply. Don't miss this opportunity that can help you relocate to Canada with your family.
👇👇👇👇👇