Lifestyle
150+ outdoor camping checklist of items and tips
Have you ever wondered what sustenance you need for your outdoor camping? Read here on the essential camping checklist and tips to give you a pleasant camping experience.
Camping is an exciting and adventurous experience to look forward to for holidays, excursions, get-togethers or whatever the case may be.
👉 Relocate to Canada Today!
Live, Study and Work in Canada.
No Payment is Required! Hurry Now click here to Apply >>
Immigrate to Canada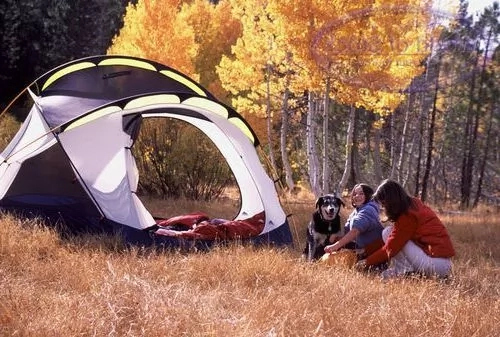 A pleasant camping experience is, nevertheless, accomplished by careful planning, and preparation. Occasionally, while preparing for camping, you may experience roadblocks to packing such as deciding on what and what not to include in your travel pack. Well, don't forget that all items of importance would definitely depend on the type of activities included on camp.
150+ outdoor camping checklist items and tips
In this article, I have prepared a list of general items that you will find quite beneficial to consider. The camping checklist is categorised into the following: personal accessories, clothing and foot wear, shelter, food and cook wares, safety kits and time-fillers and miscellaneous.
Personal accessories
Your personal accessories would include items you need on a daily basis. The duration of your stay gives you an idea of the quantity of items you deem necessary. A mental run through of your daily habits would help in ensuring that you are not missing out on any item.
A note of caution is to avoid using strong sweet smelling accessories such as body sprays when camping out in the woods, otherwise, you would unwittingly entertain bugs with their irritating bites. So, what personal accessories should you include?
Flip-flops (or rubber slipas)
Bathroom towel
Bathing soap or shower gel
Tooth brush and toothpaste
Hair brush or comb
Deodorant
Roll-on
Shaving or hair removers
Powder
Body lotion
Bathing sponge
Laundry bag
Bathing bucket and scoop
Sewing kit
Shower cap (ladies)
Sanitary towels (ladies)
Under wears
Camping checklist for Clothing and Footwear
Obviously, clothing and footwear are a must. However, your choice would strongly depend on the type of climate and weather conditions of the region where you are camping.
Additionally, your choice would also be influenced by the type of activities to be done in camp. Whatever is your choice, always remember to pack body wears that: fit all weather conditions likely to occur, make you comfortable to move around with ease and would protect you from harsh elements out there. Find below what you need to include:
👉 Relocate to Canada Today!
Live, Study and Work in Canada.
No Payment is Required! Hurry Now click here to Apply >>
Immigrate to Canada
Flat shoes
Snickers
Hiking boots
Sandals
Jeans and belt
Night wears
Loose T-Shirt
Long sleeve shirt
Sweat shirt, Hoodies or pullover
Lumberjack coat or warm jacket
Shorts
Hats or caps
Ear warmers
Handkerchief or bandana
Raincoat
Rain boots
Swim suit and towel
Socks
Hand gloves
Mufflers
Workout legging
Swim suit
Tank top
Wrist watch
Sunglasses
Camping checklist for Shelter
One of the most important aspects of preparing for camping is deciding on where to sleep. Your personal safety and comfort makes it all the more relevant. While camping out in the woods, you would need the following provisions listed below.
Tenth cloth
Brush and dustpan
Hammer or axe
Ropes
Stakes or poles
Mat or ground cloth
Sleeping mat, air/foam mattress or camp bed
Pillow and pillow cases
Bed sheets
Umbrella
Air pumps
Repair kit (for air mattress)
Blanket
Utility bag
Camping checklist for Food and Cookware
Food and cookware are of highest priority if you would be spending many days out in the woods. Certainly, the amount of food you need to carry would depend on the duration of your stay.
Always ensure to carry a well balance diet and avoid food that can possibly irritate your bowel system or take so much time to prepare. To be sure of what you really need, there is no harm in drawing out a daily schedule for each day to be as detailed as possible. Avoid just assuming on the surface or you might be left stranded. Check out the list below to give you an idea.
Camping checklist for Food in the Camp
Cereals
beef, sausage or fish
oats
milk
cheese
egg
chocolate and cream drinks
fruits
vegetables
confectionery
Bread
semolina or wheat floor
light soup
Plantain, yam or potatoes
Seasonings
Drinking water and non-alcoholic drinks
Camping checklist for Cookware
Coolers/Ice
Grill
Water container
Thermos or hot water flask
Oil (palm or vegetable)
Dish pan and pot
Mugs
Dish scrubs
kitchen knife
Zip-lock bags
Portable cooking stove
Foldable table and sit
Spatula and serving spoons
Disposable plates and spoons
Food storage container
Trash bag
Paper towels
Aluminium foil
Fire starters and rough papers
Charcoal and firewood
Lighter
Silverware plates and cups
Tray
Cooking fuel
Safety kits camping checklist
Where there is no doctor, hospital or emergency response team close by, your safety kits become your most treasured companion next to you. However, you can save more cost financially and health wise by performing a medical fitness check up with your doctor and get precautionary advice on protecting your health. On your own initiative, you should also equip yourself with a basic knowledge of First Aid. Additionally, if you are to take with you a fire extinguisher, you must know how to use it. Hence, what should you need with regards to your safety?
First Aid manual
Road flares
Bandages
Methylated spirit
Personal Medication
Pain reliever
Antacid
Scissors
Tweezers
Cotton wool
Bug repellent
Antiseptic wipes
Bee sting kit
Antibiotics
Sinus medication
Hot balm
Antibacterial soap
Sunscreen cream
Personal information (including contact person in case of emergency)
GPS tracker
Snake bite kit
Hydrogen peroxide
Health insurance document
Twine
Recharge card
Phone
Thermometer
Latex hand gloves
Flashlight
Heat and cold packs
Poison ivy cream/cleansers
Eye drops
Sterile gauze pads
Iodine whistle
Safety pins
Money
Fire Extinguishers
Lamp
Compass
Portable shocking electric fence (ropes)
Mosquito net
Sealable garbage containers (to keep off preys)
Animal spray
Time Fillers and Miscellaneous
With time, energy and money spent and for the good pleasure of camping; nobody embarks on a camp for the purpose of getting bored. How could you add to the extra fun and live? By having with you something to reflect on, create and store the pleasant memories you will enjoy afterwards? Therefore, be creative by considering adding few of the options found below.
A motivational book
Radio or music player
A musical instrument
Diary and pen
digital camera
Song book
Binoculars
Fishing gear kits
Board games
Poetries
Selfie Stick
From the Same Author: 37+ List of Items To Take To NYSC Camp
Gathering your items for camping should never be too hard to get done. Remember, you are not going for an award party where you have to be flawless.
Camping affords you the opportunity to be yourself, relaxed, closely attached to nature, reflect and discover things you never knew.
So when next you are invited to camp outdoor, don't hesitate to grab your belongings and hit the road to camp to muse over the other side of life. And as you pack, don't fail to cross check your items here. Two heads are better than one!
So are you ready to go camping? Do you already have a camping experience? Feel free to share on this blog as your thoughts and comments would be welcome.
📢

We are hiring writers!
Article Writing Jobs
- We are hiring good freelance writers -
Click here to apply
👇👇👇👇👇
Immigrate to Canada Via Job Offer!
Get latest Jobs in Canada for foreigners with visa sponsorship 2023 and how to apply. Don't miss this opportunity that can help you relocate to Canada with your family.
👇👇👇👇👇