Uncategorized
How to Start Clearing and Forwarding Business in Nigeria
We cannot complete a talk on importation and exportation business without referring to clearing and forwarding business. Importation and exportation are thriving businesses in the world today.
No nation can say that she is not involving in importation and exportation. In this business, there is the need to get some agents for clearing and forwarding of goods.
👉 Relocate to Canada Today!
Live, Study and Work in Canada.
No Payment is Required! Hurry Now click here to Apply >>
Immigrate to Canada
The need to move product from one place to the other requires the service of clearing and forwarding business. This business is a service-oriented one. In it, you are dealing with people, connecting the sender of a freight with the receiver(s).
The business is meant to ease the stress of taking your good from the airport, seaport or any other port. You are an intermediary between some individuals, groups or company.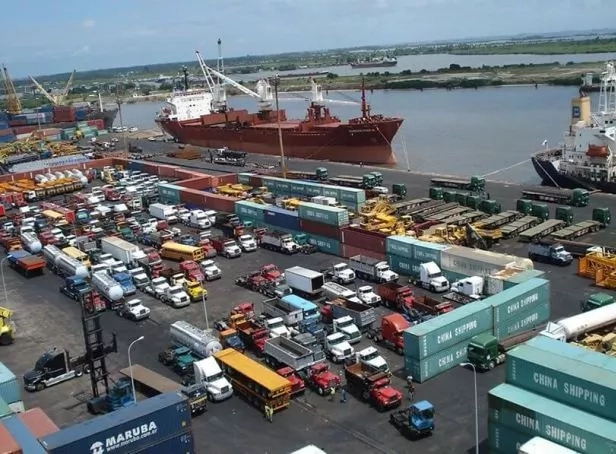 Airports and Seaports For Clearing and Forwarding Business in Nigeria
The best business environment for this business is the port. This may be any of seaport, airport or any other port you might think of. The airport may not have the time and space to help people clear and forward their goods to the desired destination. But the overall goal of this business is to make sure that the freight in the port is cleared and forwarded to the destination. That is why the seaports best suit this business.
Read Also: How to Start Transportation Business in Nigeria
Airports For Local Clearing And Forwarding Business In Nigeria
Some of the airports where you can do your business are listed below:
Akure Aiport, Akure;
Akwa Ibom International Airport, Uyo;
Benin Airport, Benin;
Ilorin Airport, Ilorin.
kaduna Airport, Kaduna;
Magaret Ekpo International Airport, Calabar;
Maiduguri International Airport, Maiduguri;
Makurdi Airport, Markudi;
Sir Abubakar Tafawa Balewa Airport, Bauchi;
Sultan Saddik Abubakar Airport, Sokoto;
Warri Airport, Warri;
Yakubu Gowon Airport, Jos;
Yola Airport, Yola;
Zaria Airport, Zaria;
Nigerian Airports For International Clearing And Forwarding Business
But if your focus is to take air freights from Nigeria to other countries in the world, there are some international airports that you must consider.
Some of them are listed below:
👉 Relocate to Canada Today!
Live, Study and Work in Canada.
No Payment is Required! Hurry Now click here to Apply >>
Immigrate to Canada
Akanu Ibiam International Airport, Enugu;
Mallam Aminu Kano International Airport, Kano;
Murtala Muhammed International Airport, Ikeja, Lagos;
Nnamdi Azikiwe International Airport, Abuja;
Port Harcourt International Airport, Port Harcourt
Nigerian Seaports For Clearing and Forwarding Business
If you want to have your business in the seaport in Nigeria, some ports that you can do your transactions are:
Lagos Port Complex Apapa, Lagos State;
Calabar Seaport Calabar, Cross River State;
Tin Can Island Port, Apapa, Lagos State;
Delta Seaport, Delta State
The Delta Port: This includes the ports of Warri, Burutu, Sapele and the petroleum terminals at Escravos and Forcados.
As you might have observed, most of these seaports are domiciled in the Southern and Sout-western region of Nigeria. This means that your business location will be in Southern part of the country. This may be South South, South West or South East.
Read Also: The Role of Transportation in a Supply Chain
Profitability Of The Business
Some importers and exporters do not know how to do clearing and forwarding business and the procedures involved. As such, by going into this aspect of the business, you become an important factor in their business strides.
Some benefits of the clearing and forwarding business are:
It generates more income
It makes you hardworking, focused and diligent
Make you know more about your country and others countries
Ability to have connection with successful merchants in the country
Fund/Capital
Freight business or clearing and forwarding business is part of the development strides of the modern world. To venture into this business, you need to get a huge amount of capital to start and run it effectively. The starting cost may seem problematic at first, but once you are able to start the business, you will get more fund to run the business.
See Also: Problems of Agricultural Marketing in Nigeria
Clearing and forwarding business requirements
Vehicles:
You need at least one vehicle for transportation of man and materials. This will help to move the freight that is being sent to the destination, whether to a country or outside the country.
Storage Facility:
You need to get a storage facility to keep the freight of your customers. The freights may not be cleared or forwarded on the spot or in a day. So, you need to keep their freights safe in your storage facility
Technology:
You can also develop a software that will make your customers have a direct communication channel or contact with you. This will make them trust you more than other clearing agents who don't have such. You also need to create a website where you feed people with information about your service.
Knowledge Required
To be a good clearing and forwarding agent in a seaport or airport, you need to know the standard and auxiliary clearing and forwarding procedures in Nigeria. This is clearly outlined by and should be in line with the guidelines provided by the Nigerian Customs Service.
As an agent, you are the representative of your clients. Always remember that if your service is excellent, you will get more clients. In fact, they will refer their friends to you, and you will make more money in the process. Knowledge of the clearing procedures is a must if you must succeed in this business.To succeed in this business, I will advice you enroll on a clearing and forwarding courses in nigeria and equip yourself with the knowledge needed for the business. The good thing is that there are so many clearing and forwarding training in nigeria that you can enroll.
Clearing and forwarding agent license
Of course there are licenses required to start freight forwarding company. Before you begin this business, you need to obtain your clearing and forwarding agent license from the appropriate authorities. This will enable you to operate this business without any issue with the association as well as government agencies and other regulatory bodies.
Basic Clearing Procedures In Nigeria
After the payment of customs duty, you should go to the sheds to effect release of goods from any designated releasing officer. The release procedure is done through the following units:
Valuation
Enforcement
Custom Investigating Unit
Tally
PM provost marshal
NDLEA
Police
DMI
Standard Organisation of Nigeria (SON)
BOMBSQUAD
State Security Service, SSS etc.
N/B: Ensure that the goods you are helping your clients to clear or forward are legal.
Business Registration
It is essential to register your company name with the appropriate authorities of the Government. You need to first of all register with the Corporate Affairs Commission of Nigeria (CAC). After that, do the necessary registrations and clearance with the Nigeria Customs Service. This will help to prevent unnecessary delays in the progress of your business by the Nigerian security officers.
Staffing
In your office, either in the seaport or airport, you need to employ some competent staffs to assist you in this business. You will need the assistant of the following set of professionals:
Freights forwarder(s)
Motor carrier(s)
Import-Export broker(s)
Freight Monitor(s)
Etc.
Management and Sustainability
The management structure should be in your business plan already. Make sure that you pay your staff as at when due. You must monitor what your employees are doing. As the owner of your company, you need to teach your staff how to get goals in whatever they are doing.
As an entrepreneur, you must have a good leadership skill. You must be a problem solver. Additionally, you must be able to persevere amidst difficult times. Stay firmly to tackle the risk of the business. Ensure that there is a division of labour among your staffs. Also, make for efficient channels of communication in your company.
Summary
There is competition in this business. All you need to do is to be diligent, committed, trustworthy and, also, efficiency. You must treat your clients very well. During the time of challenge, make sure that you remain focus and committed to success. See more business ideas here
📢

We are hiring writers!
Article Writing Jobs
- We are hiring good freelance writers -
Click here to apply
👇👇👇👇👇
Immigrate to Canada Via Job Offer!
Get latest Jobs in Canada for foreigners with visa sponsorship 2023 and how to apply. Don't miss this opportunity that can help you relocate to Canada with your family.
👇👇👇👇👇