Legal Aids
How Much Does It Cost To Hire A Lawyer In Nigeria?
Many people would have loved to hire a lawyer for different purposes, but the general belief that lawyers charge a lot of money scares them away, it is another popular belief that lawyers are meant for the rich, these assertions and beliefs are in themselves not true.
It is true that the services of a lawyers are not free, they is however no general or fixed amount for these services. This article examines who a lawyer is, what they do, why to hire a lawyer in certain circumstances and what it costs to hire a lawyer in Nigeria.
Generally, a lawyer is someone who practices law, they are also called advocates or legal practitioners. They can also be called barristers or solicitors, in Nigeria the legal profession is fused in that lawyers in Nigeria are both barristers and solicitors of the supreme court of Nigeria.
Read Also: 10 Tips to Succeed as a Young Lawyer In Nigeria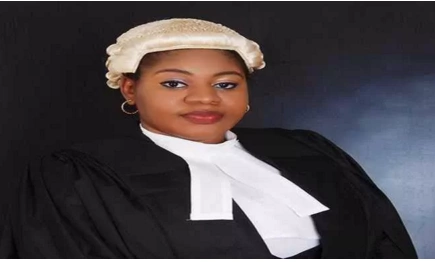 A solicitor does much of office work and documents preparation and are usually not involved in litigation, a barrister on the other hand is more involved in litigation, wears wig and gown and represents clients in law courts. In Nigeria a lawyer can do all of these.
According to Section 24 of Nigeria's Legal Practitioners Act, a "Legal Practitioner" is described as "a person entitled in accordance with the Legal Practitioners Act to practice as a barrister and solicitor either generally or for the purpose of any particular office or in essence, an individual may be entitled to practice in any area of the law in any court or he may be entitled to practice only for the purpose of a particular office or for the purpose of a particular proceeding".
Read Also: How to Become a Lawyer in Nigeria
Most of the times, a lawyer's duty is to his client beyond the general duty to uphold and observe the rule of law and to promote and foster the course of justice.
According to the Rule 14 of the Rules of Professional Conduct for Legal Practitioners, It is the duty of the lawyer to devote his attention, energy and expertise to the service of his client and subject to the rule of law, to act in manner consistent with the best interest of his client.
Due to the technicality of the law and litigation, it is important to have a legal representation and lawyers to handle other legal related matters.
Some issues are exclusively reserved for legal practitioners to undertake. For instance section 22(1)(d) of the Legal Practitioners Act, 1975 provides that;
"Subject to the provisions of this section, if any person other than a legal practitioner prepares for or in expectation of reward any instrument relating to the grant of probate or letters of administration, or relating to or with a view to proceedings in any court of record in Nigeria;
He is guilty of an offence and liable, in the case of an offence under the above paragraph to a fine of an amount not exceeding N200 or imprisonment for a term not exceeding two years or both such fine and imprisonment, and in any other case to a fine of an amount not exceeding N100."
Read Also: 4 Functions Of Nigerian Law
How much then dies it cost to hire a lawyer in Nigeria? It has already been said that there is no actual or general amount that is required for legal services, the fees will depend majorly on who is being hired and the purpose for which the lawyer is being hired.
Rule 48(1) of the Rules of Professional Conduct for Legal Practitioners provides that a lawyer is entitled to be paid adequate remuneration for his services.
The rule does not state how much remuneration is adequate for the services of a lawyer but it prohibits the charging of excessive fees by lawyers.
It can then be said that the fees charged by a lawyer will depend on the circumstances of the case cum the agreement reached between the lawyer and his client.
As a general rule, a lawyer shall not enter into an agreement to pay for or bear the expenses of his client's litigation save the case of convenience and reimbursement arrangements by the client.
Rule 52(1) of the Rules of Professional conduct provides that the professional fees charged by a lawyer for his services shall be reasonable and commensurate with the services rendered; accordingly, the lawyer shall not charge fees which are excessive or so low as to amount to undercutting; provided that a reduced fee or no fee at all may be charged on the ground of special or indigence of a client.
Sub-rule (2) of the same section provides for those things that the lawyer may take into consideration in determining the value of his service. They include;
a. The time and labour required, the novelty and the difficulty of the questions involved and the skill required to conduct the cause properly.
b. Whether  the acceptance of employment in the particular case will preclude the layer's  appearance for others in cases likely to arise out of the transaction, and in which there is reasonable expectation that otherwise he would be employed.
Read Also: Wrongful Termination of Employment – Employment Law
c. Whether the acceptance of employment will involve the  the loss of other employment while employed in the particular case  of antagonisms with other clients.
d. The customary charges of the Bar for similar services; provided that in determining the customary charges of the Bar, the lawyer may consider a schedule of minimum fees, if any adopted by the Bar Association, but he is not bound to follow it strictly or alone
e. The amount involved in controversy and the benefits resulting to the client from the services.
f. The contingency or the certainty of the compensation
g. The character of the employment, whether casual or for an established or constant client.
The fees charged by a legal practitioner may include fixed rate fee, appearance fee, hourly rate fee, contingent fee, percentage fee among others. Some lawyers may also charge consultation fee when necessary.
The Rules of Professional Conduct for Legal Practitioners also makes provision for retainer. A reatiner occurs where a lawyer is paid to handle all or a special litigation by a particular client. It is general when it covers the client's work generally and special when it covers a particular matter of the client.
In the case of default, a legal practitioner is empowered to recover his fees by an action in a competent court.
Read Also: 6 Tip to Succeed In the Nigerian Law School
If you need the services of a legal practitioner,  be free to contact one. They are out to get you justice and ensure your rights are protected.
👍Advertise your business on InfoGuideNigeria.com!
From just N4,999 per month, you can advertise your products and services to over 1,500,000 users on our website. Click here to read more.
👇👇👇👇👇
Information is Power!
Don't miss any valuable information or opportunity that can change your life, business, and family positively and permanently.
👇👇👇👇👇
For Latest updates on News, Jobs & Business Ideas, and Opportunities.
Copyright Warning!
Contents on this website may not be republished, reproduced, or redistributed either in whole or in part without due permission or acknowledgment.
.
Proper acknowledgment includes, but not limited to (a) LINK BACK TO THE ARTICLE in the case of re-publication on online media, (b) Proper referencing in the case of usage in research, magazine, brochure, or academic purposes,.
.
All contents are protected by the Digital Millennium Copyright Act 1996 (DMCA).
.
The images, except where otherwise indicated, are taken directly from the web, if some images were inserted by mistake violating the copyright, please contact the administrator for immediate removal.
.
We publish all content with good intentions. If you own this content & believe your copyright was violated or infringed, please contact us  for immediate removal.
🤑 Start Making Money from home today!
👉 Get the correct
FREE FOOTBALL PREDICTION
TIPS
and
Guides
today.
Click here