The people of Taraba, Nigeria are one of the most hardworking people in Nigeria. They engage in different activities to support their family.
Majority of the people in Taraba are farmers growing cash crops such as cotton, tea, coffee, groundnut, maize, rice and sorghum. They also like to rear animals like sheep, cattle, goats, rabbits, poultry and pig in large quantities.
Most of these occur on the Mambilla Plateau and Benue and Niger Valley.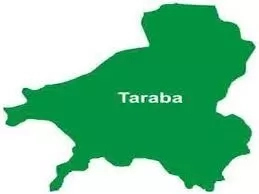 In this article, I would like to describe in details other Notable Craft Work In Taraba State and what makes them unique to Taraba.
Quick Fact About Taraba State
a. Taraba was created on the 27th of August 1991 by former military president, Ibrahim Babangida.
b. Taraba State got its name from a River called River Taraba.
c. The capital of Taraba is Jalingo.
d. Taraba is a state found in the middle belt region of Nigeria.
e. There are 16 local government areas in Taraba.
f. It has a total land area of 54, 473 Km.
g. The population of Taraba is over 2 million based on the 2006 population census.
h. The slogan of Taraba is Nature's gift to the nation due to its scenic view.
Notable Craft Work In Taraba State
Taraba have come to see work as a thing of pride, hence they carry out their work with great joy and dignity. Both the men and women are involved in one trade or the other which they do to take care of their families. Below are the major occupation carried out by people of Taraba;
a. Pottery
b. Cloth-weaving
c. Dyeing
d. Tailoring
e. Mat-making
f. Carving
g. Blacksmithing
Pottery
Pottery is one of the oldest craft been practiced in Nigeria. It has been practiced in Taraba before the advent of the Europeans.
It is simply the art of making earthen wares with clay. Some of the earthen wares made are spoon, vas, flower pot, frying pots etc. Clay can easily be gotten near stream or pond.
Pottery is usually practiced by the women but some men do engage in the practice. One of the reasons why this craft work has continued up till now is because of the relative ease of obtaining the raw material- clay- for pottery as well as the simplicity of the process.
The Process Of Making Earthen Wares
Clay can easily be gotten by digging for it near water bodies.
It is then pounded and soaked in water to soften.
Some foreign materials like stones, sticks are then filtered out and the clay is kneaded.
It is followed by these sub-processes;
Modelling: The shape of the material to be created would have to be modeled out first with the hand. It involves pinching a hole at the centre of the clay.
Moulding: This is simply the art of gradually using the hand to form the shape. It is a gradual and slow process that must be done with care unless the shape would be lost.
Decorating: Here some artistic design can then be applied to the object with the aid of a knife.
Firing: This is the last stage in the art of pottery. It involves heating the finished object in a kiln, or leaving it to dry under the sun.
Cloth weaving
Cloth weaving has been practiced in Nigeria for a very long time.
Cloth weaving has been a foremost craft work by the Hausas of Kano, the Kanouris of Maiduguri, the Igbos, the Binis and the Yorubas but Taraba also has rich history with cloth weaving.
It involves interlacing set of yarns at right angle to each other to form fabrics.
It is a very delicate and creative craft that involves patience and hard work.
The yarn can be made from animal fabric, tree bark and other plant fibres. Most times, the spinning of the yarn is done by the women while the actual weaving is done by men.
The mechanical construction used for weaving is the loom. There are several types of looms used, they include; single-heddle loom, double-heddle loom and pit loom.
The double-heddle loom is the most used loom and it is used for making fabrics with narrow strips while the single-heddle loom is used for making fabrics of wider strips.
Dyeing
Dyeing is usually done by the men in Taraba. It is an ancient trade that is fast dyeing due to the failure of the Government to protect the industry from cheap imports from China.
Dyeing simply involves soaking a piece of fabric into a pit containing the dye. The dye can be made from plants materials or by using industrial chemicals.
Dyeing is associated with the rich culture of the people of Taraba.
Dyeing is a craft that was passed from father to son but presently the trade is dying due to low patronage.
Materials used for dyeing:
a. Indigo
b. Potash
c. Ash
d. Salt
The Process Of  Dyeing
a. A 6 meter deep pit is dug.
b. Ash is mixed with water which helps give the dye a glaze.
c. Potassium is then added for fixing the dye.
d. Indigo twig is added to the pit and left to ferment for four weeks.
e. The fabric is then soaked in the pit for 4 hours to 6 six weeks depending on the type of fabric.
f. The fabric must be brought out every minute to aid the dyeing process.
Tailoring
Tailoring is one of the few craft in Taraba that have not been affected by the rapid rise of modernization.
In fact, the trade has grown more popular due to the strong identity Hausa place on wearing their traditional cloths.
Tailoring skill is usually acquired by apprenticeship but some do pass it to their children.
Tailors in Taraba continue to receive strong patronage and are able to make a good living from the trade. Customers prefer to sow their fabrics from local tailors- which are comparatively cheaper than buying imported ready-made clothes.
Tailors can also provide embroidery services. Embroidered garments are preferred to the ones without embroidery.
This can be done with a machine or by hands. Embroidered garments bring in the most profit for tailors while cap making attracts very little profit, hence it is usually done by youths and children.
Women are also involved in tailoring and they can engage in some specialized aspect of tailoring such as:
a. Hand embroidery of caps, saddle covers etc.
b. Button holing of smocks.
c. Finger weaving of gown neck strengtheners.
d. Inside seam sowing.
e. Cutting of fabric into various cap shapes.
f. Finger weaving of length of thread.
These are some of the notable craft work in Taraba State, Nigeria, if you know of any other craft works not mentioned, please do send us a mail.
Click here to see the latest
Study Abroad Scholarships and Guides
Click here to see the latest
Jobs opportunities in Nigeria
.
Click here to Join
Recharge and Get Paid
Click here to Read Latest School News in Nigeria
Copyright Warning!
We work really hard and put a lot of effort and resources into our content, providing our readers with plagiarism-free articles, original and high-quality texts. Contents on this website may not be copied, republished, reproduced, redistributed either in whole or in part without due permission or acknowledgement.
Proper acknowledgement include, but not limited to (a) Proper referencing in the case of usage in research, magazine, brochure, or academic purposes, (b)"FAIR USE" in the case of re-publication on online media. About possible consequences you can read here: What are the consequences of copyright infringement? In an effort to protect our intellectual properties, we may report your website to Google without prior notice and your website be removed from search engines and you may receive a strike. All contents are protected by the Digital Millennium Copyright Act 1996 (DMCA).