Education
Factors That Affect The Teaching And Learning Of English Language In Nigerian Schools
A fore knowledge with relation to the emergence of English language in Nigeria is imperative to the understanding of the factors that affect the teaching and learning of English language in Nigerian Schools.
English language is a world language spoken by millions of people. In Nigeria it is our 'lingua franca' or 'koine'- our official language and the language of instruction in many schools.
Historically, 'English' refers to the language of England and of southern Scotland. The language has witnessed progressive changes varying from 'old English' to 'modern English'.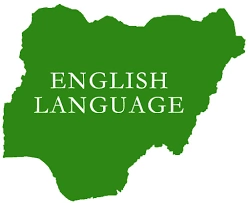 The advent of it in Nigeria can be traced back to the 19th century; a time we had an inflow of European visitors (colonizers, exploiters and missionaries).
These European visitors encountered many difficulties ranging from harsh weather conditions to herculean communication because;
a. It was not easy to find an English speaking Nigerian who would serve as an interpreter.
b. Many Nigerians communicated via their indigenous language.
c. So, it affected the flow of communication between Nigerians and these European visitors.
In order to harness these problems there was need for the establishment of 'study places' or primary schools in nearly all coastal towns like Calabar, Lagos, Ontisha,etc.
By means of these study places Nigerians begun to learn English language. It was taught mainly for useful purposes such as trade, church worship, exchange of ideas, day to day interaction, etc.
Towards the end of the 19th century Nigerian indigenes collaborated with these European visitors to begin the creation of secondary schools, grammar schools and the teacher's colleges in Nigeria and so the teaching and learning of English language in Nigerian schools became a stringent go ahead. Some schools established during this period were; (I will mention only seven),
| | | |
| --- | --- | --- |
| SCHOOLS | PLACES | YEAR ESTABLISHED |
| CMS Grammar School | Lagos | 1859 |
| Baptist High School | Lagos | 1859 |
| Hope Waddell Training Institute | Calabar | 1895 |
| Westegan Training Institute Hope Waddell | Ibadan | 1895 |
| Abeokuta Grammar School | Abeokuta | 1908 |
| Ibadan Grammar School | Ibadan | 1913 |
| St Charles College | Onitsha | 1929 |
This Language has continued to spread in Nigeria hitherto. The factors affecting the teaching and learning of English language today are not dissimilar to the ones that were prevailing at the introduction of English language in Nigeria.
At this point I presume English language speakers and interested readers should not be expecting to read something totally distinct from the norm. Such factors include;
1. Level of competence.
2. L1-L2 interference.
3. Love for ones indigenous language.
4. Inadequate teaching aids and learning materials.
5. Poor foundation.
Before expounding these factors let us consider the meaning of 'teaching' as well as 'learning'. Teaching is the art of imparting knowledge, ideas and principles to somebody or to a group of people while learning is the act of getting or acquiring knowledge on a particular subject matter.
Expounding These Factors
1. Level of competence
By competence I mean the flow of language. Language competence refers to linguistic or grammatical competence. It is the ability for a language speaker to use and understand a language proficiently.
He/she is said to have an inborn, innate or natural knowledge of that language. He/she understands the rules governing the grammatical, syntactic and semantic structures as well as the phonological features, most at times they are the native speakers of that language.
Thus, a teacher's level of competence determines how well he or she will be able to teach or impart the language (English) to learners.
Lack of competence affects the quality of teaching and learning English language. A teacher's level of competence can affect the learners (students) level of competence.
The truth is that English language is not our mother tongue, so a teacher can only acquire a certain level of competence.
The big question here is how many English languages teaching teachers in Nigeria are competent? In answering this question you will ask how many English teaching teachers have English language as their mother tongue?
Notwithstanding, most teachers have put an extra effort in order to attain a good level of competence.
2. L1-L2 interference
A persons L1is his or her native or first language and a person L2 is his or her second or non –native language (though not in all cases).
Thus, a Nigerian can have L1to be English instead of Ibibio if she w/as born in England. In Nigeria today there is high level of L1-L2 interference amongst English Language teachers.
Before I go further let me restate the fact that English language is not Nigeria`s native language. English language was only adopted as an 'official language' to solve the problem of language variety in the nation.
Going back to Nigerian schools L1-L2 interference can affect the teaching and learning of English language greatly because a teacher whose first language (L1) Yoruba or Ibibio is most likely to mispronounce some words due to differences in orthography (phonological differences).
Descriptively, many Nigerian languages do not be have the dental fricatives /θ/ and /ϐ/. Because of this there is a tendency to substitute /t/ for /θ/ and /d/ for /ϐ/ at regular conversation level which leads to commotion between words like 'tin' and 'thin', 'tank' and 'thank' – 'there' and 'dare', 'day' and 'the'.
Likewise the absence of /s/ in majority of Nigerian languages may result in the substitution of /s/ for /z/. Again, there may be difficulty in pronouncing the following the words; check, teach, John, etc for beginners because of the absence of affricates in Nigerian languages.
3. Love for ones Indigenous language
This may lead to neutrality. By this I mean that Nigerian learners of English may view their language as superior to English and so may not want learn it even when there is a good and willing teacher.
This will affect the teacher's ability of conveyance .Such students or learners only learn English because it is the nation's official language.
4. Inadequate teaching aids and learning materials
Where there are good teachers a d teachable students inadequate teaching aids ad learning materials may hider effectiveness so, availability of aids and materials like textbooks, boards, voice recorders ,charts, etc are important.
5. Poor foundation
Having good English teachers in Nigerian primary schools is first and foremost for this is the foundation of a child's formal education.
If a child misses it at this point it will be very difficult to comprehend English language at higher levels (secondary schools, tertiary institutions). This is one major factor that affects the teaching and learning of English language in Nigerian schools.
Information is Power!
Don't miss any valuable information or opportunity that can change your life, business, and family positively and permanently.
👇👇👇👇👇
For Latest updates on News, Jobs & Business Ideas, and Opportunities.
Copyright Warning!
Contents on this website may not be republished, reproduced, or redistributed either in whole or in part without due permission or acknowledgment.
.
Proper acknowledgment includes, but not limited to (a) LINK BACK TO THE ARTICLE in the case of re-publication on online media, (b) Proper referencing in the case of usage in research, magazine, brochure, or academic purposes,.
.
All contents are protected by the Digital Millennium Copyright Act 1996 (DMCA).
.
The images, except where otherwise indicated, are taken directly from the web, if some images were inserted by mistake violating the copyright, please contact the administrator for immediate removal.
.
We publish all content with good intentions. If you own this content & believe your copyright was violated or infringed, please contact us at [infoguidenigeria@gmail.com] for immediate removal.
🤑 Start Making Money from home today!
👉 Get the correct
FREE FOOTBALL PREDICTION
TIPS
and
Guides
today.
Click here
.
👍Advertise your business here!
With over 1M unique users per month across all channels, we have a large audience for you to showcase your products and services. Simply get in touch via 👉 marketing@Infoguidenigeria.com.
🤑 Make Money now!
👉 Make money writing for us. Apply for Freelance writing jobs in Nigeria.
👉 Make Money as InfoGuideNigeria Advertising Agents, read more here
.