Career
14 Factors Affecting Entrepreneurship in Nigeria
An entrepreneur is a person is a person who organizes and operate a business venture and assumes much of the associated risk. Entrepreneurs in Nigeria include Small and Medium Enterprises (SMEs).
In economies all over the world, it has been proven that entrepreneurship is critical to national development and this is why entrepreneurs will need the right environment,resources and people to ensure the success of their businesses.
Generally, entrepreneurship is influenced by these four unique factors; namely, economic development, culture, technological development and education.
Looking at these factors carefully, we realize that wherever they are available in good measure, viral and consistent entrepreneurship is present.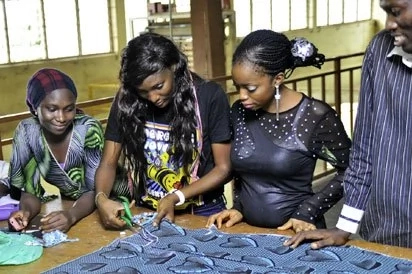 Their positive influence create a conducive conditions for entrepreneurship success.On the other hand,wherever one or all of these above mentioned factors are lacking, the environment is oppressive and discourages as well as snuff the life out of entrepreneurship.
In Nigeria,entrepreneurship faces myriads of negating factors which makes it seem like always swimming against the tide.
Although efforts are ongoing through our government and foreign governments partnership to help create a conducive environment for entrepreneurs by way of grants, soft loans etc,entrepreneurs in the country  are still affected by several factors.
From the great Western World economies such as the United States of America, Canada, the United Kingdom, European Union as well as vast Russia to the great Asian Tigers' economies like big China, Japan, South Korea, Singapore, Malaysia and other world viable economies, entrepreneurship has and continued to contribute immensely to various national prosperity and make up a great percentage of their economies.
We can confidently conclude that without entrepreneurship, which is a private enterprise, these enviable world economies would not have reached their lofty heights.
Back here in Nigeria,entrepreneurship forms the largest chunk of the  business world,employing the highest percentage of the Nigerian Labour force.
Below are several factors which affect entrepreneurship in Nigeria.
1.Accessibility to Working Capital
Capital, I mean money,is a major factor of production essential for the establishment and running of a business. The more the capital available for an entrepreneur, the greater its chances of survival and success. There will be an acceleration of the capital formation process.
This economic factor of capital brings about the most direct and immediate influence on entrepreneurship moreso because money is a major lubricant to the machinery of entrepreneurship.
Alas, the major problem that negates against the business ideas of entrepreneurs in Nigeria is their inability to raise capital to start or grow their business.
Most Nigerian banks and investors are not willing to take risks associated with providing loans to private ventures who often do not have the required collateral. Where loans are granted, high interest rates weigh down on prospective entrepreneurs and this discourages most of them from obtaining loans.
Another scenario is that an entrepreneur has to prove their business is highly profitable in order to convince Nigerian banks to give out loans.
Whereas the harsh economic conditions in the country usually prevent most  entrepreneurs from turning in good profits that can attract good loans. With such prevailing conditions, entrepreneurs especially start-ups would rather focus on high-defined activities that can create instant growth and profits for their businesses.
If we consider countries like France and Russia where at a period in the past unavailability of money inhibited and discouraged entrepreneurship, it is on record that once adequate cash was made available for aspiring and willing entrepreneurs, the trend changed and entrepreneurship has since been thriving and helps in nourishing their economies.
Should our government and banks follow this example,entrepreneurship certainly would greatly lift the Nigerian economy.
2. The Problem of Hiring the Right Employees
Labour, another essential factor of production,without which entrepreneurship is impossible.With easy availability of the right type of workers, an entrepreneur has higher chances of success hence, need for the Nigerian educational system to be more practical oriented and train students based on needed skills as well as skills required in emerging businesses.
Getting the right people who can do the job is a challenging ordeal for most Nigerian entrepreneurs many of which are known to have hard times hiring great people,building a strong production team,and implementing good customer service systems.
It cannot be overemphasized that the right employee determines customer satisfaction to a large extent.Ofcourse a happy customer means a returning customer and recommending customer meaning more money for the business.
It is a disheartening reality today that many Nigerian graduates, though possessing high certifications,lack the skills and experiences for the available and emerging jobs. Whereas a good and qualified employee will pay back in productivity, successful customer relationship, and a positive impact on an entrepreneur's total work environment.
3. Inadequacy or Lack of Organizational and Management Skills

Many Nigerian entrepreneurs are not adequately qualified with certain skills that are key to business running.A lot of people jump-start and run entrepreneurship without the needed organizational and managerial skills.Some even assume they know it all rather than seek professional advice or hire the right person for the job.
Relevant organizational and management skills would help avert costly mistakes that make businesses nosedive and crash,but rather would nurture entrepreneurship through the tender stage until it takes a firm root and takes its solid place in the business arena..
4. Lack of Incentives and Government Protection

Without the much-needed government protection and government-supplied  incentives, most Nigerian entrepreneurs are exposed to economic predators. Even where incentives are provided, cumbersome and costly bureaucratic procedures such as getting necessary approvals, licenses or loans pose often insurmountable barriers.
Some government policies and regulations also create market distortions and unnecessary  sentiments which could mean huge losses to entrepreneurs.
As if this is not enough,some government agencies also bar critical business activities like billboards through huge tax collections on such activities thus, most entrepreneurs would rather do without billboards for instance.
Furthermore. multiple levies and taxes from several government agencies negate against entrepreneurship and pose a constant threat to force entrepreneurs out of business.
5. Inadequate Technical and Technological Infrastructure
These include difficulties in getting raw materials, inaccessibility of relevant business information, low technological capabilities, high cost of transportation,erratic electricity supply, poor road networks and bad roads, inadequate and inefficient public health clinics, and absence of water supply to entrepreneurs.
All these makes it impossible for entrepreneurs to set up their businesses especially in rural areas where market opportunities are present.
Having the correct strategies, infrastructures,and service experts are essential if an entrepreneur is to work with prepared budgets and maximize investment returns.
Not leaving out good security systems(including business arena access controls and CCTV cameras),internet access and uninterrupted  power supply, which are all vital for entrepreneurship well being.
The reality on ground in Nigeria is that an entrepreneur has to provide virtually for all the above mentioned necessities by themselves if they truly desire to remain in business.
6. Expatriate Market Competition
Many foreign companies have unfairly dominated and hijacked a large chunk of the Nigerian market space to the extent that an entrepreneur having interest in related economic sectors must possess a heavy funding mechanism to enable it effectively compete in its chosen industry;otherwise, such an entrepreneur will only become a tell tale of a flash in the pan.
Such foreign expatriates include MTN in the telecommunication sector, Shell in the downstream oil sector, Shoprite Group of Stores in the Nigerian retail business, Multichoice in the subscription digital television industry,etc.
7. Fear of Undertaking Career, Personal and Financial Risks
Most Nigerians are scared to quit their jobs to pursue venture into entrepreneurship. This is mainly due to worry over meeting personal or family financial obligations without additional or steady means of income.
From experience and my personal observation, a lot of start-up entrepreneurs in Nigeria live stressful life which is out of balance, with working hours chopping off  family and personal activities.
Many even have to go hungry and forgo certain necessities just to ensure the business lives.
However, with good management and outsourcing, especially through grants and low interest loans, entrepreneurs can hire someone to take out some of these tasks to relief them and neither would they have to starve or forgo basic life necessities in the course of building their businesses.
8. Problem of Identifying a Potentially Viable Project

From the onset, what to produce is the initial challenge of entrepreneurs. Next is for whom to produce, followed by where to set up the business.
Due to the existence of numerous businesses out there in the market space of Nigeria, it is usually mind boggling to come up with the right business idea with a readily available market. Therefore, there is need for market research and feasibility studies to inform the needs and desires of the target market.
9. Entrepreneur's Inability to Form Good Partnership
Partnership should involve two or more individuals, investors,shareholders,and suppliers who harmoniously share the responsibilities, gains,funding and liability of a business.
The reality on ground is that most entrepreneurship drivers in Nigeria have difficulty creating collaborative engagements that can fortify the future of their businesses because of the fact that most business partnerships are negotiated through third-party involvement, legal business structures and formatted partnership agreements that entrepreneurs ordinarily find hard to understand and implement.
There is therefore a need for good training on how to find and settle with the right partners that can help grow entrepreneurship.
10. How to Market Products and Services
Constantly maintaining and increasing its customer base will certainly keep an enterprise in business.Accompanying this is providing real value for competitive price.
Critical factors for a product business include selling every unit with a gross margin of 50 percent or more, establishing brand reputation, and continuous product improvement.
However, for service businesses, it is quite relatively difficult to find guidance on what will fund the enterprise and how to scale on the business.
Since most service businesses lack physical products to offer investors, a good business development, management and marketing strategies are essentially mandatory.
11. Ability to Plan

It is said that he who fails to plan plans to fail. An entrepreneurs' ability to make smart plans that focus on short terms as well as the long run will go a long way to help keep the business afloat even through economic storms that would certainly arise.
However, many Nigerian entrepreneurs fail to make concrete plans as long as business is running smoothly and prefer going with the flow until like a careless sailor along a river course, they suddenly come upon a water fall(economic waterfall) and most often than not it is too late.
12. Export and Import Complications
There should also be good reforms at the Nigerian ports to ease delays,boost transparency and export promotion while non-functional ports should be revived and updated to international standards.
An highlight of complications in Nigerian ports include high import duty,corruption and bureaucratic barriers which result in the high cost of transacting business in the ports by way of increasing the amount of money importers spend to take delivery of their consignments out of the ports.
Surprisingly, despite the improved turnaround time in the ports,unwarranted  delay of vessels by government officials upon arrivals and before departures is the order of the day.
Such delays In cargo clearance also heighten the cost of doing business and pose a great problem for already outstretched entrepreneurs who depend on imported raw materials or have to export their goods.
Moreover, many importers and agents usually do not initiate the process of clearing their cargoes until the vessels arrive whereas, if the clearance process could start prior to vessel arrival, most consignments would be cleared at most within the first three days of arrival which happen to be rent free days.
Such an arrangement would substantially reduce charges associated with storage payable to terminal operators and demur-rage payable to shipping companies.
13. Poor Market Network
A vast expansive network of market is a crucial factor for entrepreneurship success.Such expansive market network that will stimulate adequate transactions and exchange for entrepreneurs within our environment are lacking.Whereas such expansive market network is needed to bring about quick exchange of entrepreneurial products for customers' money leading to consumers' satisfaction which would stimulate further production and or supplies from the entrepreneurs.
14. High Level of Illiteracy
A considerable percentage of Nigerian entrepreneurs are illiterates and as such,they lack the knowledge for modern business strategies.
Their level of enlightenment is usually not sufficient enough for effective competitiveness in the market arena thus, leading to their inevitable eviction from the line of business or completely out of business altogether.
In conclusion, the crux of the matter is that the Nigerian government should consciously create a conductive business environment that makes it easier for entrepreneurs to launch their businesses by massively investing in power, vigorously promote local content, effectively protect local businesses, revolutionizing the educational sector, and ups-killing of the workforce.
It is high time the government reforms moved from beyond the bureaucracy of doing business to really building infrastructure, human capital development, world standard security,and other institutional improvements  which are also key for effective competitiveness of the Nigerian entrepreneurs with their foreign counterparts home and abroad.
Therefore government agencies,business organizations, institutions and well-to-do individuals are urged to arise for economic empowerment through entrepreneurship in Nigeria.
Information is Power!
Don't miss any valuable information or opportunity that can change your life, business, and family positively and permanently.
👇👇👇👇👇
For Latest updates on News, Jobs & Business Ideas, and Opportunities.
Copyright Warning!
Contents on this website may not be republished, reproduced, or redistributed either in whole or in part without due permission or acknowledgment.
.
Proper acknowledgment includes, but not limited to (a) LINK BACK TO THE ARTICLE in the case of re-publication on online media, (b) Proper referencing in the case of usage in research, magazine, brochure, or academic purposes,.
.
All contents are protected by the Digital Millennium Copyright Act 1996 (DMCA).
.
The images, except where otherwise indicated, are taken directly from the web, if some images were inserted by mistake violating the copyright, please contact the administrator for immediate removal.
.
We publish all content with good intentions. If you own this content & believe your copyright was violated or infringed, please contact us at [infoguidenigeria@gmail.com] for immediate removal.
🤑 Start Making Money from home today!
👉 Get the correct
FREE FOOTBALL PREDICTION
TIPS
and
Guides
today.
Click here
.
👍Advertise your business here!
With over 1M unique users per month across all channels, we have a large audience for you to showcase your products and services. Simply get in touch via 👉 marketing@Infoguidenigeria.com.
🤑 Make Money now!
👉 Make money writing for us. Apply for Freelance writing jobs in Nigeria.
👉 Make Money as InfoGuideNigeria Advertising Agents, read more here
.