Fashion
Top 15 Fashion Designers In Nigeria
Since most people desire to look unique, impressive and to attract the attention of others through stylish outfits, we can say almost every person loves fashion.
However, one can wear simple affordable clothes and yet look fashionable. This is possible because fashion designers take time to study the occasion, material, place, and several other things before creating stylish outfits.
👉 Relocate to Canada Today!
Live, Study and Work in Canada.
No Payment is Required! Hurry Now click here to Apply >>
Immigrate to Canada
Nigeria with her diverse culture offers different traditional styles which our innovative and creative fashion designers have modernized and even taken beyond the shores of the country with huge success.
Read Also: Top 15 Fashion Blogs in Nigeria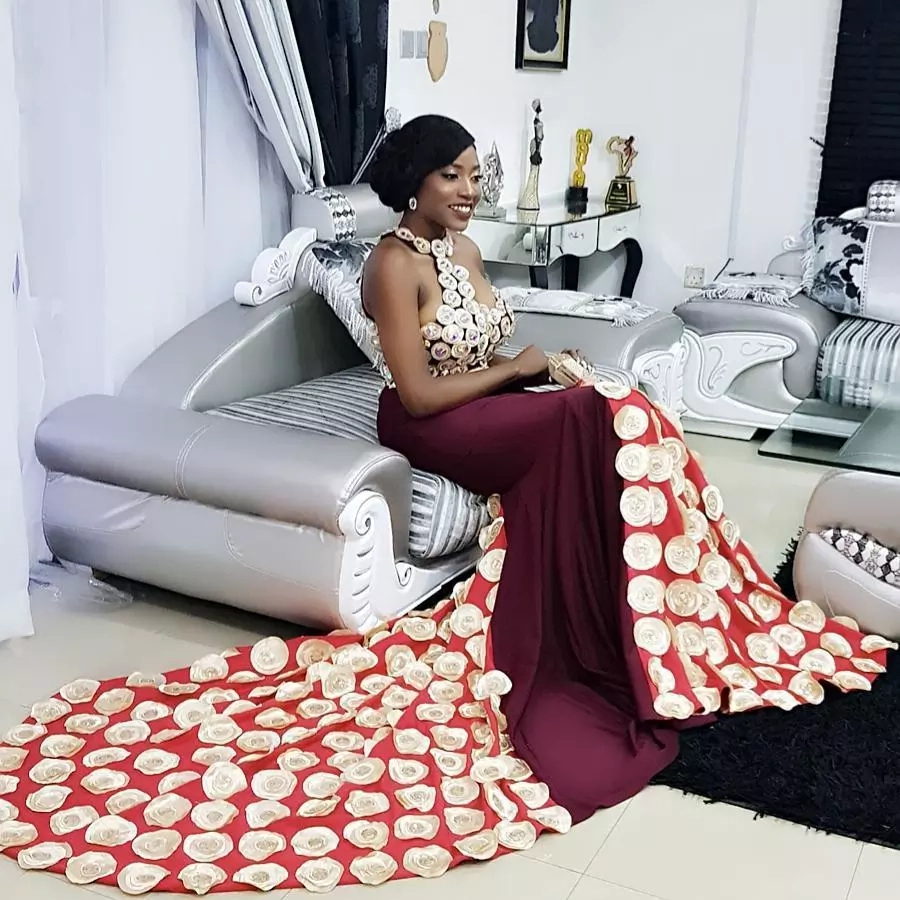 Clothing being a basic need of humans has made fashion an inevitable part of our lives. Many Nigerians, both male and female have worked hard to sand out in the fashion industry all over the world.
Apart from the traditional media, the social media such as Instagram, Facebook, Twitter etc., has made it very easy for fashion designers to showcase their creative works to a large number of people in different countries.
Fashion designers in Nigeria are no doubt fantastic but these are the top 15 outstanding  professionals among them:
1. Lola Faturoti
Lola Faturoti is a top Nigerian fashion designer of Ondo state origin who though raised in Ondo, schooled in London. Lola started her fashion design career in 1993 after graduating from London where she studied fashion design.
She hit the fashion industry in the year 2000 when she created a sensation at the Ralph Lauren's Fashion Show in the New York Fashion Week.
Lola who has since remained notable in New York has said that she got interested in fashion through her grandma who was a fashion designer of Nigerian traditional clothes.
That was her first introduction to fashion. She was to come into fashion lime light in the United States during the Obama campaign when she created the Obama print dress with the words " Olowa gba President Obama" boldly printed on it.
At a point she took a break from running her own fashion business and moved to Milan in Italy to fine-tune her talents.
For three years she designed for other reputable fashion designers after which she returned to the States for her comeback collection launch for Fall-Winter 2007-08.
Lola's ability to mix prints and create clothes that speak vividly of her roots is her niche.
Read Also: 7 Tips to Become a Pro Fashion Designer and Stay on Top of your profession
2. Duro Olowu
Duro Olowu is a top flying Nigerian fashion designer mostly known for his preference for bright colors, his cuts that are highly finished and the vintage print on his designs.
Olowu, who was born of a Jamaican mother and a Nigerian father grew up in Lagos, the commercial capital of Nigeria is based in London.
Here is a man who travelled to and from Nigeria and various European cities in his childhood days. He eventually studied Law in London before returning to Nigeria and got interested in fashion design.
The off-beat patterns, rich textures and eclectic colors of his designs reflect both his African heritage and world view. One of his top clients is the former U.S. first lady, Michelle Obama.
In 2004, Olowu launched his first female collections; his designs are sold the world over in prestigeous boutiques like Ikram in Chicago and Biffi in Milan. Olowu is known for his amazing Nigerian stylish outfits. His Instagram is @DuroOlowu.
Duro Olowu has won series of awards. He was voted "Dress of the year" by both the British and American Vogue in 2005 and was named "Best International Designer" at the 2010 African Fashion Awards in South Africa.
3. Zizi Cardow
Zizi Cardow is from Abia State in Nigeria and is the CEO of Zizi Industrial Company which she started in the year 2000.
She is an outstanding Nigerian fashion designer because of her African fabric and designs. Zizi has gained many Trendsetters and first ladies as both clients and fans while her works has even been featured in all local and international media like CNN, FTV, SABC, and Channel O. She won the following awards:
Nigerian Fashion Show, 2001- The prestigious "Designer of the Year Award".
Pillar of National Development Gold Award, 2007.
African Role Model Leadership Gold Award, 2007.
Nigeria Enterprise Award for Excellence, 2008.
Great Legend of Africa Gold Award, 2008
In 2011, Zizi Cardow was conferred with the title of Ada Ejiaga Mba 1 of Isiukwato in recognition of her immense contributions towards her community and country's growth. Her 2013 collections featured in  the African Fashion Week, London 2013.
4. Ohimai Atafo
Ohimai Atafo also known as Mai Atafo is an excellent Nigerian fashion designer who is well-known for his Bespoke Fashion. Atafo's clothing label has gained popularity and attracted top clientele.
His designs have been showcased at various high profile events and he has even dressed celebrities like Mercy Johnson, Gbenro Ajibade, 2 Baba, Stephanie Okereke and so on.
Ohimai was born in Ile Ife, Osun State; he has a Masters degree in Information System and Technology from City University, United Kingdom.
He caught the attention of the fashion industry when his brand, Bespoke Fashion designs hit the fashion industry in 2007. Atafo's Pioneer clients were mostly celebs like Omowunmi and Banky W.
He launched a wedding line in 2011 and has bagged several awards and recognitions around Africa for his contributions to fashion design and styles; these include:
City People Fashion and Style, 2009- Hottest New Male Designer Award.
Mode Men, 2010- Fashion Designer of the Year Award.
City People Fashion and Style, 2010- Special Recognition Award.
Mode Men, 2010- Best Dressed Man of the Year Award.
FAB Magazine, 2010 edition – Fashion Brand of the Year.
Covenant University – Redefining Fashion Contribution Award, 2010.
Heineken Lagos Fashion and Design Week, 2015- Menswear Designer of the Year Award.
People Fashion and Style, 2015- Special Recognition Award
Follow him on Intagram @MaiAtafo.
Read Also: Nigerian Fashion; 10 Adorable Beaded-Jewellery Necklaces to Adorn Your Traditional Look
5. Lisa Folawiyo
Lisa Folawiyo is the founder and creative director of Jewel By Lisa. Lisa is well known for the vibrant wax-resist dyed fabrics that is unique to West Africa and widely used across the continent popularly called Ankara textile, with which she creates luxurious and attractive print clothing.
Lisa has gone international and owns a show room in New York. Her collections are also showcased in South Africa and the UK. Some of her celebrity fans include Tasha Smith and  Beyonce. Her website is www.lisafolawiyo.com  and her Instagram page is @LisaFolawiyo.
6. Ade Bakare
This Fashion design rare gem was born in Bromsgrove, the UK and graduated from Manchester University College after which he began to work at the  fashion houses of Victor Edelstein and Christian Stambolian, purveyors of style to the English establishment in the 80s and 90s. This is  where he gained his tailoring skills and experience.
Ade Bakare established Ade Bakare Couture where he manufactured and sold collections twice a year to Adele Davis of Bond Street, Lucienne Philips of Knightbridge and Ambers of Amsterdam and a host of other boutiques in Scotland and England. He later introduced bridal gowns and bride's maid dresses.
It was in 2011 that Bakare launched a line of Jersey dresses during the celebration of 2 decades of Ade Bakare Couture in the fashion industry in Nigeria at the elegant Wheat Baker Hotel, Ikeja. His collections are often tagged as classic and is well known for his exquisite day gowns, elegant evening gowns, and lush wedding dresses.
7. Frank Oshodi
Frank Oshodi is a top ranking fashion designer in Nigeria who reflects the dynamic diversity of Nigeria in his styles. Starting his career as a model for many fashion houses like Dakova to Nikki Africanna and TV commercials like Macleans toothpaste, Ultrasheen, Indomie noodles and so on, he went into choreography, then becoming a model manager and finally found his niche in make up with his label, House of  Bunor and Fashion designing.
Frank Oshodi became an household name when Silverbird selected him as the make up artist and designer for Agbani Darego who went on to win the 2001 Miss World Beauty Pageant. This is why the name Frank Oshodi is associated with simple elegance and effortless beauty.
Frank spearheaded events that brought Nigerian fashion to the forefront with programs like the West African Fashion Week 2008.
He remains a force to reckon with in the Nigerian fashion scene. He specialises in Bride and Bridesmaid garments and is best known for his Nigeria stylish outfits.
8. Lanre da Silva
She is one of the top ranking Nigerian fashion designers and founder of eponymous design label. Lance da Silva creatively combines pattern, print, exquisite and even traditional fabrics to produce day wear, gowns, evening wear and this makes her label successful outside Nigeria.
Lanre's design first hit the Nigerian fashion industry in 2005 with iconic 1940's Couture signature designs- a result of what has evolved into a much more modern and a cutting-edge brand and a gigantic fashion house.
When she displayed her much anticipated S/S 2015 Collection, she got a chance to hang out with heavyweights like American Vogue Editor-in-Chief, Anna Wintour, Vogue Italia Editor-in-Chief, Franca Sozanni and Creative Director of GTBank Lagos Fashion and Design Week, Omoyemi Akerele, and several others. Her website is www.lanredasilvaajayi.com.
Read Also: How to Become a Fashion Model in Nigeria
9. Deola Sagoe
Deola  Sagoe  is known for her creation of exclusive custom-fitted clothing known as haute couture fashion. She hails from Ondo state and kicked off her fashion design carrier in 1989. Deola is the CEO of House of Deola.
A strong believer in the age old colorful tradition which she translates into the many layers and complexities of her delightable designs. Deola's celebration of the African glamour and prints has gained her international fans and clientele like Oprah Winfrey and Will Smith. She also has won awards, one of which is the MNET/Anglo Gold Africa Designs in the year 2000.
She has been able to give back through the program "Catwalk the World: Fashion for Food" which was initiated by the United Nations "World Food Program".
10. Folake Folarin
Folake Folarin was born in 1974 and is the CEO, Tiffany Ambers. Her education was in Law but she switched career to pursue her dream in fashion design on her 1998 return to Lagos after education in Switzerland and the UK.
Sixteen years after launching her label, Flaky, as she is fondly called by loved ones, has become an icon in the fashion industry in Nigeria and abroad.
Folake made history in 2008 as the first African-based fashion designer to stage a show twice at the New York Fashion Week and was the first recipient of the "Designer of the Year" award at the African Fashion Week in Johannesburg, South Africa in 2009.
She was also awarded " Fashion Brand of the Year" at the ARISE Magazine Fashion Week in 2011. In 2013, Folake received an Enterprise Award at the 2013 Women, Inspiration and Enterprise (WIE) Symposium and made the Forbes Power Women list.
This Fashion designer has been recognized because of the depths of her colorful creations and has given back to her roots through projects like "Made in Africa" created by Vogue Italia in partnership with Yoox.com. as a way of selling the African market to the world.
11. Soares Anthony
Here is a fashion designer who as a young boy spent a lot of time sketching and drawing and as a result developed interest and love for fashion.
Soares Anthony is a young Lagosian who has created pieces that make an ordinary Nigerian man assume the look of a multimillion dollar businessman. His very suave men clothing line "Soares Anthony" is dedicated to creating a picture of sophistication and opulence.
Soares is inspired by Nigerian fabrics with the tailoring of Japanese  excellence. With quite unconventional styles, he creates very attractive designs that are characteristically masculine.
A holder of a Bachelor degree in Law, Soares has been doing exploits in the fashion industry. His pieces has been worn by very affluent politicians and have been distributed to London, France and the USA. He also owns a fashion magazine called SG2 which celebrates Nigerian fashion.
As a give back, he runs a program that help teach young Nigerian designers what they need to make their works  be of competent international standards. His Instagram is @SoaresAnthony.
12. Ceo luminee
Abiodun Folashade Tokunbo is the CEO of Anjy Luminee Couture also known as House of Luminee which is a highly rated designer of Nigerian stylish outfits. Ceo luminee is popularly known for styling and designing many celebrities clothing like Mercy Aigbe, Bimbola Adenuga, Iyabo Ojo and so on. She also specializes on Aso ebi styles. Her Instagram is @ceolumineeofficial.
13. Kubi Oyelese
Popularly known as April By, a nickname coined from her birth month of April, Kubi Oyelese is famous for her beautiful bridal pieces as well as designing beautiful dresses for celebs like Agbani Darego, Tiwa Savage, Toke Makinwa, Seyi Shay and many others.
A graduate of the renowned Fashion Institute of Technology of New York, Kubi's company was founded in 2010. Her Intagram is @AprilbyKunbi.
14. Toju Foyeh
Toju Foyeh is one of the unique fashion designers popular on Instagram. She designs and sews stylish Nigerian outfits for celebs as well as bride and bridesmaids wedding outfits.
Some of the celebs she has styled include Toke Makinwa, Tiwa Savage, Ossas Ajibade and many more. She also gained more recognition when she styled four ravishing Nigerian stylish outfits for Adesua Etomi which she used for her traditional wedding to musician Banky W.  Toju's e-mail is [email protected]  Her Instagram page is @tojufoye.
Read Also: How to Start Fashion Boutique Business in Nigeria
15. Kathy Anthony
Kathy Anthony is best known for her Ankara fabrics on most stylish Nigerian outfits and imparts her knowledge through her fashion academy. She also specializes in male clothing. Her Instagram page is @KathyAnthony.
The Fashion Designing Industry in Nigeria has great talents who are celebrated in their various localities. The fifteen outstanding fashion designers highlighted in this article and many more have been able to showcase their works to the wider world.
👉 Relocate to Canada Today!
Live, Study and Work in Canada. No Payment is Required! Hurry Now click here to Apply >> Immigrate to Canada
👇👇👇👇👇
Information is Power!
Don't miss any valuable information or opportunity that can change your life, business, and family positively and permanently.
👇👇👇👇👇
👍Advertise your business on InfoGuideNigeria.com!
From just N9,999 per month, you can advertise your products and services to over 1,500,000 monthly users on our website. Click here to read more.
Copyright Warning!
Contents on this website may not be republished, reproduced, or redistributed either in whole or in part without due permission or acknowledgment.
.
Proper acknowledgment includes, but not limited to (a) LINK BACK TO THE ARTICLE in the case of re-publication on online media, (b) Proper referencing in the case of usage in research, magazine, brochure, or academic purposes,.
.
All contents are protected by the Digital Millennium Copyright Act 1996 (DMCA).
.



The images, except where otherwise indicated, are taken directly from the web, if some images were inserted by mistake violating the copyright, please contact the administrator for immediate removal.
.
We publish all content with good intentions. If you own this content & believe your copyright was violated or infringed, please contact us  for immediate removal.
🤑 Start Making Money from home today!
👉 Get the correct
FREE FOOTBALL PREDICTION
TIPS
and
Guides
today.
Click here