Uncategorized
Flooding In Kaduna State, Nigeria: Impact And Control Measures
What do we know about flooding in Kaduna and how destructive is it?. This article looks at one of the biggest natural disaster hitting Kaduna, Nigeria.
You will learn on how to protect yourself against flood, the measures to take and the right government agencies to contact during an occurrence.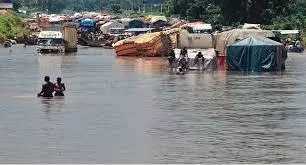 Kaduna State Nigeria
Kaduna is a state located in the north western part of Nigeria. It has a population of 1.8 million people as at 2013. The city has become a big and important commercial city in Nigeria, bringing in thousands of people who trade goods worth billions of Naira daily.
The city has good road and rail network that help to move people and goods in and out of the city. The people of Kaduna speak Hausa, Gbagyi, Yoruba and Igbo.
Account Of How The Flood Started
Flooding is one of the major natural disasters hitting Kaduna state. It has caused untold hardship on the people. In 2012, flooding destroyed several houses and farmland, killing seven people.
These are some of the main events leading up to the flood that occurred in August 2015 and the consequences that followed as a result of the flood.
a. The flood was triggered as a result of heavy rainfall.
b. The flood started from Saturday night till Monday morning.
c. The major areas affected by the floods are Abubakar Kigo Road new extension, Barnawa, Ungwar –Rimi, Gonin-Gora, Karatudu, Kachia, Romi and other areas.
d. The flood caused over 30,000 people to be pushed out of their homes.
e.  Over 30 houses were destroyed by the flood.
How Water Is Formed
For us to really understand the magnitude of the flooding in Kaduna we would need to examine the way in which water forms.
Water can exist in different forms. It can exist as liquid in rivers, oceans and sea; solids as in ice formed in the polar region and gas as in water vapor found in the air.
When the water in water bodies are heated due to the heat of the sun, a process known as evaporation occurs. This is the gradual rise of water vapor into the atmosphere.
This water vapour can also come from any matter that contains water molecules. For example, water vapour could rise from water droplets found in leaves. This process is known as transpiration.
This water vapor rises into the atmosphere and cools to form water droplets. It is these water droplets that gather to form clouds.
Clouds are not static, they move from one place to another. As the clouds move to a cooler region, more water droplets condense on it.
At this stage the clouds become heavy with water droplets. It then falls down as precipitation which can be in form of rain, snow or hail.
How Flood Occurs
The amount of rainfall that occurs in a particular area will depend on the geography of that area as well as the weather conditions.
When rain falls prolonged on a particular area, that area is said to receive an unusual amount of rainfall than it can carry.
Normally, all waterways are designed in such a way as to channel an amount of water away from the surrounding area into a river.
The amount the waterways can take is usually calculated based on the average rainfall over a particular number of years.
When an exceedingly great amount of rainfall occurs, it leads to over flow of the water ways. The water flows over the top and move in large quantity over an area of land causing destruction. At this point, flood is said to have occurred.
Factors Responsible For Flooding
In the above post we looked at how flood occurs and we described that it occurs due to prolonged and excessive rainfall. Here I would quickly look at other factors responsible for flooding.
Floods can be caused when a man-made dam breaks or overfill it banks. This would lead to a great pouring out of water on the adjoining land causing massive destruction of land and property.
Tidal movement is another factor responsible for flooding. This happens when winds moving at high speed push a great amount of ocean water into the land.
Flooding can also occur when large waves caused by sudden movement in the earth crust pushes a huge amount of ocean water into the land causing great destruction.
The impact of the flooding would depend on the ability of the land to absorb the water. Some land are very absorbent, they take in a great amount of water such that flooding might not occur quickly.
While some land surface such as clay and rocks do not absorb water at all. As such when flooding occurs here, it spreads quickly into other areas causing great destruction.
How To Protect Yourself From Flooding
Flooding may occur without any warning signs by the government monitoring agency, as such when it occurs you will need to do the following;
a. All electrical appliances should be immediately switched off from the main.
b. All valuables should be removed to a safer location.
c. Ensure you get a potable battery operated radio so that you can get information as regards the flooding as their will be power outages during this period.
d. Move to a higher surface quickly.
e. When traveling during a flood ensure you move through only recommended routes by the government or experts in flooding
The Role Of Government In Reducing Flooding
The Government of Nigeria has a big role to play in protecting her citizens from the impact of floods. Since time immemorial, several techniques have been used to reduce flooding.
I will highlight some of the methods government can use to reduce the occurrence and impact of flooding in Kaduna state:
a. The government should embark on building sustainable drainage systems in vulnerable land so that excess water can easily be channeled away.
b. Preventive method should also be incorporated such as afforestation, construction of dams, levees, dikes and reservoir to hold excessive water during heavy rainfall. This will greatly reduce the occurrence of flooding in Kaduna state.
In Nigeria, the agency responsible for managing disaster is the National Emergency Management Agency. The government should further strengthen this agency by providing it with enough resources to carry out their duty effectively.
Information is Power!
Don't miss any valuable information or opportunity that can change your life, business, and family positively and permanently.
👇👇👇👇👇
For Latest updates on News, Jobs & Business Ideas, and Opportunities.
Copyright Warning!
Contents on this website may not be republished, reproduced, or redistributed either in whole or in part without due permission or acknowledgment.
.
Proper acknowledgment includes, but not limited to (a) LINK BACK TO THE ARTICLE in the case of re-publication on online media, (b) Proper referencing in the case of usage in research, magazine, brochure, or academic purposes,.
.
All contents are protected by the Digital Millennium Copyright Act 1996 (DMCA).
.
The images, except where otherwise indicated, are taken directly from the web, if some images were inserted by mistake violating the copyright, please contact the administrator for immediate removal.
.
We publish all content with good intentions. If you own this content & believe your copyright was violated or infringed, please contact us at [infoguidenigeria@gmail.com] for immediate removal.
🤑 Start Making Money from home today!
👉 Get the correct
FREE FOOTBALL PREDICTION
TIPS
and
Guides
today.
Click here
.
👍Advertise your business here!
With over 1M unique users per month across all channels, we have a large audience for you to showcase your products and services. Simply get in touch via 👉 marketing@Infoguidenigeria.com.
🤑 Make Money now!
👉 Make money writing for us. Apply for Freelance writing jobs in Nigeria.
👉 Make Money as InfoGuideNigeria Advertising Agents, read more here
.