As the use of the internet grows in Nigeria, opportunities to make a living or build a business online are also growing by the day. The relative ease and profitability associated with doing business online has made starting an E-commerce business very attractive.
Add to that the desire to be your own boss and build a business that can make your dreams come true and you have a business
👉 Relocate to Canada Today!
Live, Study and Work in Canada.
No Payment is Required! Hurry Now click here to Apply >>
Immigrate to Canada
For those who do not really understand how it works, E-commerce involves the buying and selling of products and services over the internet.
The growth of the population and advancements in technology have made it ideal for people to shop for products and services and carry out different kinds of transactions online.
Read Also: 9 steps to start eCommerce business in Nigeria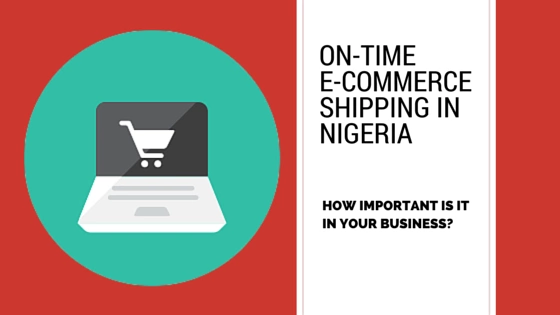 The ease of doing this from the comfort of their homes, offices or wherever they are makes it the preferred option for most people.
On the other hand, the numerous advantages associated with internet marketing and running an online business make it a business of choice for many would be entrepreneurs.
Its attractiveness has also been boosted by the success of many online businesses run by people from different parts of the world. Companies like Amazon, Alibaba and Jumia are all located in different continents. They however share some common traits – they are e-commerce businesses and they are successful.
The success of these and many other companies in diverse industries has proved that doing business online can be very lucrative and rewarding. Jeff Bezos, the founder of Amazon, is the richest man in the world at the moment.
It's not surprising then that more and more people want to get involved with E-commerce. If you are one of such, this piece was written just for you.
👉 Relocate to Canada Today!
Live, Study and Work in Canada.
No Payment is Required! Hurry Now click here to Apply >>
Immigrate to Canada
Read Also: 7 Online Business Opportunities in Nigeria
Below, you will find a step by step guide on how to start an E-commerce business or an online marketplace in Nigeria that retails and distributes goods and services online.
A Successful E-commerce Business Begins with a Business Idea
Building any success business begins with the right business idea. An E-commerce business may be carried out mainly online with the internet serving as the medium, but that does not change the fact that it is still a business at the end of the day.
The same principles employed in running any successful business must be deployed here as well. First and foremost, you need to find a profitable niche. Then you need to lay down a solid plan on how to start and grow your business to profitability.
Like the saying goes, you need to know where you are going before you even begin the journey. Otherwise, you are doomed for failure from the very beginning.
The failure to lay the necessary foundation required to build a successful business is the key reason for the high business failure statistics.
Raise the Needed Capital for Your Business
No business succeeds without capital. In fact, you need capital to even begin. The research and planning stage of your business is when you ascertain how much capital you will need and the other fine details of the business.
This is also the point where you come up with a business name and get to understand how e-commerce business works. You also need to know how much capital you require to start your business.
Read Also: Top 10 Most Popular Nigerian Apps on Google Playstore
Analyze Your Niche's Profit Potential
Your idea needs to be based on a need or gap you have observed in the marketplace that you can fill. Without people ready to pay for your idea, it's a waste of time.
At this stage like may have already heard that Google is your friend. Do your research to find out what people buy online and their buying behaviors. You want to understand the market and position your business for profitability.
Also, check out the top selling items on Amazon and any other online shops you visit. That tells you what people are already buying. Also keep an eye on the news.
What are the new product releases making the news? What do people complain about? What products will meet their needs?
You need to be sure there is a big enough market for your offerings in the long run. You can use Google Keyword Planner Tool, industry reports, Google Trends, Facebook ads manager and even what your competitors are doing to gauge what's profitable.
Know Your Customers
After you have found your niche and you are clear about its profitability, you need to define your target audience and give your customers what they want. Know their demographics: age, gender, location, preferences, etc. Analyze their behavior patterns, challenges, goals, what products they buy, how they buy and why.
Read Also: PROBLEM AND PROSPECT OF E-COMMERCE IN NIGERIA
Build Your E-commerce Platform and Brand
Now that you are sure of the products you want to deliver and how to deliver them, it's time to get to work. It's time to get the appropriate website built for your business. This is your online store.
There is a lot that goes into building your online store and you will need to work with experts to get things right. The good news is that you are not reinventing the wheel. You are simply doing what others have already done before you.
Competition is not a bad thing after all. Learn from your competition. Understudy the successful ones to know how they got to where they are.  Then improve on what they have done or give it your own spin.
The likes of Jumia, Konga, and Payporte have shown that modern commerce can prosper in Nigeria. These brands have even helped change people's shopping habits. The market is now ripe for harvest. That may be your opportunity.
Read Also: Top 3 Ways to Earn Money with Your Blog in Nigeria
Promote Your Business
After your business is up and running, you will need to promote it to get your customers' attention. Nobody will do business with you if they don't know you even exist.
You can promote your business online and offline. Running advertisements in mainstream media outlets will make your business quickly known. You can also advertise online through other websites like Facebook.
📢

We are hiring writers!
Article Writing Jobs
- We are hiring good freelance writers -
Click here to apply
👇👇👇👇👇
Immigrate to Canada Via Job Offer!
Get latest Jobs in Canada for foreigners with visa sponsorship 2023 and how to apply. Don't miss this opportunity that can help you relocate to Canada with your family.
👇👇👇👇👇