Economy
7 ways to improve Nigerian economy
See the 7 ways to improve Nigerian economy. There is some ideas that could help make Nigerian economy fly, if Nigerians both at home and abroad would love to follow some of these rules, I am about to highlight in this article, and I am convinced, the Nigerian economy will improve,  things would get better.
Hundreds of thousands of unemployed Nigerians would be gainfully employed thus, crime would be discouraged. When people engaged in positive adventure, there would be less interest for crime and Nigeria would remain safer.
👉 Relocate to Canada Today!
Live, Study and Work in Canada.
No Payment is Required! Hurry Now click here to Apply >>
Immigrate to Canada
Although, there are few ways i would be mentioning in this article on how to improve Nigerian economy, and without much ado, here are some of the ways to improve Nigerian economy.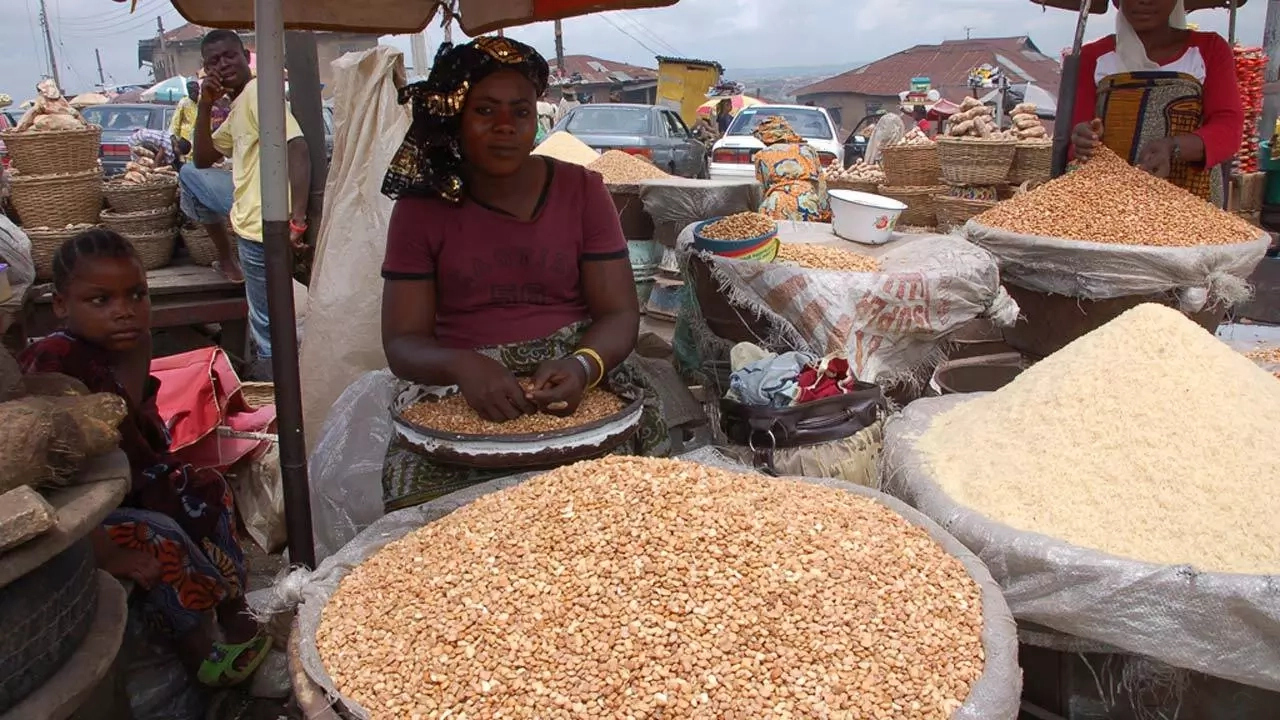 Nigerian should patronize Nigerian locally made products, appreciate tourism in Nigeria, and go for them, they should make their investment in Nigeria, buy Nigerian art and watch Nigerian sports leagues. However, let us look at the word, 'economy'
In this article, we will cover the following points:
how to improve Nigerian economy
how to develop nigeria economy
solution to nigeria economy
how can nigeria be developed
ways of financing economic development in nigeria
nigerian economy is in a comatose discuss the way out
explain any four factors that can speed up the economic development of your country
essay on promoting industrialization for economic recovery
What Is Economy?
An economy is simply, that aspect of production, and that aspect of distribution, including commerce, and trade, and consumption of services and goods.
Read More: Nigeria Economy Today: Outlook, Facts, Analysis, and Economic Potentials
How To Improve Nigerian Economy
A nation can be seen as being economically viable when certain things are put in place, in this article, we are going to discuss quite a number of them, and here we go.
1. Fixing Electricity in Nigeria
Electricity remains one factor that can help grow Nigerian economy. Electricity means everything, there can be no industrialization and economic improvement in Nigeria without Nigerians fixing its electricity.
👉 Relocate to Canada Today!
Live, Study and Work in Canada.
No Payment is Required! Hurry Now click here to Apply >>
Immigrate to Canada
Once electricity is fixed it will encourage investment, and such investment will lead to economic improvement.
Read Also: Current Power Generation in Nigeria
2. Discouraging Insurgency In Nigeria
Every nation of the world that determined to grow economically supposed know the important of investing there, and investment only thrives where there is peaceful atmosphere.
In Nigeria its economy can be improved if insurgency is discouraged. People are ready to invest billion of dollars in Nigeria, even foreigners. Nigeria can complete with other African nations in terms of tourism, it is possible for Nigeria to turn tourism haven with its safaris plus.
Once insurgency is stopped, Nigerian economy will improved.
Read More: 8 Ways to Prevent Crimes in Nigeria
3. Patronizing Nigerian Made Products
Nigerians are fond of spending their money on foreign products, when there are similar products made in Nigeria. Nigerians cannot be talking about improving their economy, when Nigerians are not appreciating their locally made products, lest alone to buy, but they preferred spending billions of naira on foreign goods, but the truth remains that if  they spent these monies here on Nigerian made products, it will have positive effect on the economy thus, improved the economy.
4. Improvement of Law and Order
If the economy of Nigeria most be improved, them there is need for Nigerian government to improve its laws and order, there should be  improved security, besides, one of the issues that has threatened the economy of this nation is corruption, corruption has eaten so deeply into the Nigerian system and nothing has been done about it.
Corrupt practices by Nigerian public servants have dealt a dirty blow on the economy of Nigeria and no one is asking question, and even when there is a concerted  efforts on the part of the government to fight corruption, they will only end up politizing it.
To improve the economy of Nigeria, Nigerian leaders should begin to consider working on the statistics of corruption in Nigeria, and should be sincere in holding public servants acceptable and/or any Nigerian concerned.
This is easier said than done, but the fact remain that if the economy of Nigeria is to be improved, Nigeria needs to be pragmatic in fighting corruption. In the area of security, an improved security enhance economy by way of doing a statistics works on the rate of crime in this country, and whoever that is found guilty should be punished, such that would serve as a deterrent to others.
5. Encouragement of Innovations
It is technology that rule the world today, that is why, it is called technology age. With that on the mind, Nigerian economy can be improved when  encouraging Nigerians to embrace innovations with the use of modern technology.
Any economy that does not embraced innovations and technology is a poor economy. The Nigerian nation has all the endowment and resources to ranked one of the richest African nations. It is time Nigeria advanced with the advancement of this age.
For example, Nigeria is blessed with a large land mass for agriculture, therefore, what Nigeria needs is to advance in agriculture production, this can be done by inventing local farm equipment, and go on large scale production or value chain production.
Nigerian higher institutions should begin to encourage research work, come out with solutions, such that, when executed, will serve a purpose in the area of improving Nigerian economy. I want to see technology made in Nigeria.
Read More: The Role of Information and Communication Technology ICT in Nigeria
6. Encouragement of Publication Of Government Ministries, Departments And Parastatals' Expenditures
This is important and necessary, since it will help reduce the level of corruption in the system thus, boost the economy.the services of some experts in the accounting industry should be employed to audit government ministries in the country, every of their expenditure should be made public by publishing them at least two to three times a year, and this approach will discourage corrupt practices in Nigerian system.
When you see private industries growing,, making good return on investment, they have a well defined measure on ground that monitor their expenditures and investments.
Therefore, if public sector would adopt the principles used in private sector in running the business of public office, then the success recorded in the private sector would be recorded too in the public sector, and the Nigerian economy would have been improved.
7. Making Quality Education Accessible And Affordable
Education remains the bedrock of growth and development.a people that are educated are prosperous people, and this is also applicable to a nation, and for Nigeria to improve its economy, every Nigerian should be encouraged to access education, at least basic education.
Curriculum for such education should be able to impart knowledge to individuals, such that Will make them self employed on graduation. Nigerian government should encourage free and compulsory education at least at the primary and post primary level.
When once free education is encouraged, beneficiaries would maximize practical knowledge gained in schools to better their lots, and apart from being self employed, they can also become employers of labour thus, reduced the rate of unemployment and poverty among Nigerian, and development of this nature do boost economy.
Read More: 11 Factors Affecting Economic Growth in Nigeria
Conclusion
Nigerian should patronize Nigerian locally made products, appreciate tourism in Nigeria, and go for them, they should make their investment in Nigeria, buy Nigerian art and watch Nigerian sports leagues.
👇👇👇👇👇
Immigrate to Canada Via Job Offer!
Get latest Jobs in Canada for foreigners with visa sponsorship 2023 and how to apply. Don't miss this opportunity that can help you relocate to Canada with your family.
👇👇👇👇👇