Economy
Industrial Development In Nigeria; Pattern, Problems and Prospect
Nigeria, as a country, remained one of the major industrial countries in West Africa. Studies however have had their focused on manufacturing activities across the nation, and most of which, are largely focusing on few aspects of manufacturing particularly, within the small-scale industries plus local crafts at regional level.
Research about spatial pattern of manufacturing practiced in Nigeria has however made provision that served as a basis of a better starting point, when it comes to studying in details, the manufacturing activities in Nigeria.
👉 Relocate to Canada Today!
Live, Study and Work in Canada.
No Payment is Required! Hurry Now click here to Apply >>
Immigrate to Canada
The truth of the matter is that, in Nigeria, manufacturing is concentrated in urban centers, particularly, in the capital of states.
Read Also: 7 Problems Of Nigerian National Development Industry And The Possible Solutions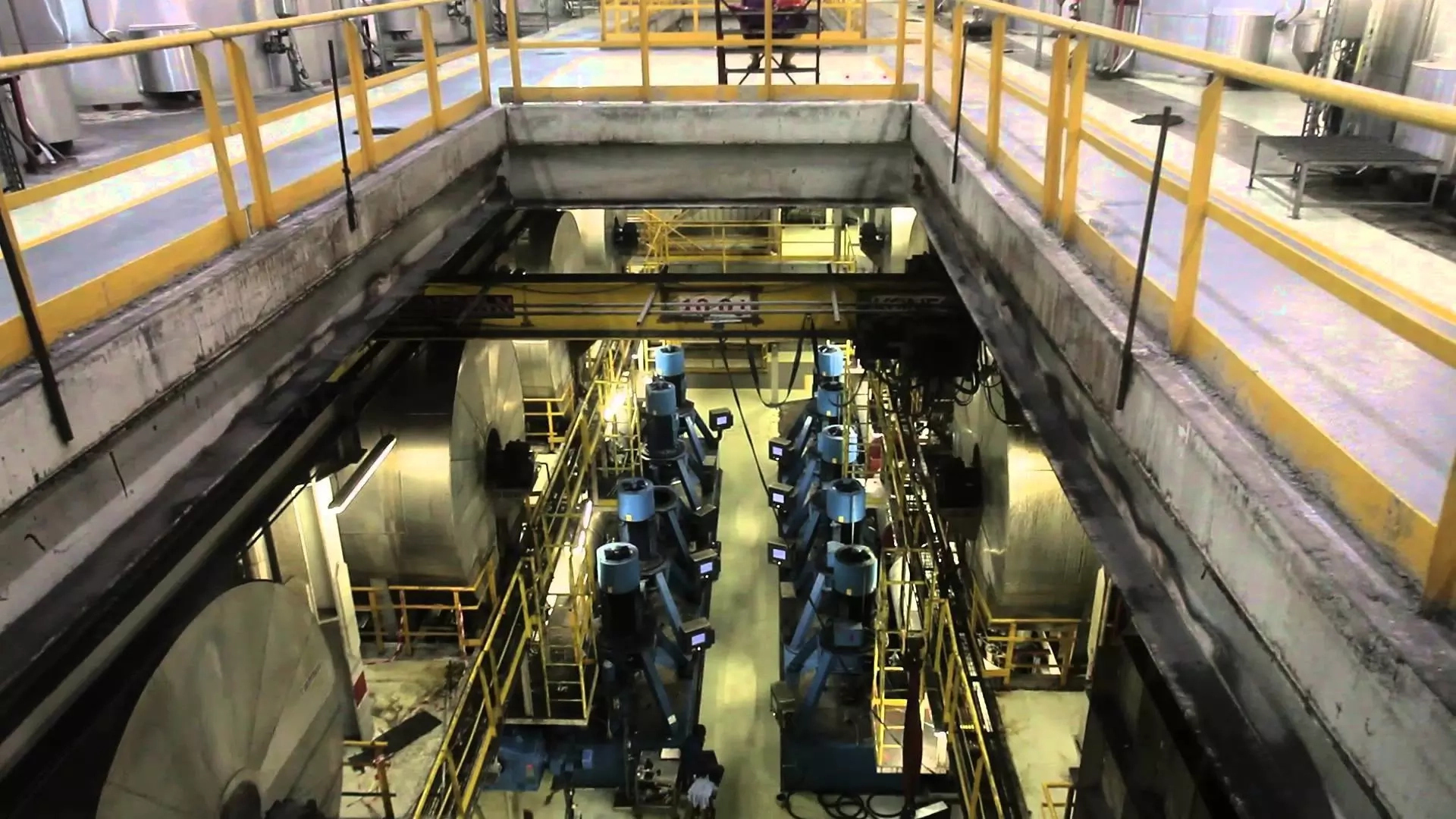 This concentration of industries in cities has given some basis for some sort of explanations in terms of specific principles that have to do with industrial development in Nigeria.
However, there are cases of little or no attention to the new pattern that is emerging, even while the phases of manufacturing has changed, coupled to that of industrial development policies.
Taking a look closely from crafts works practiced during those early days up to the time of valorization of raw materials in modern days through substitution of import to that of local sourcing of industrial materials, there is problem.
Besides, lack of heavy industries, like car manufacturing industry has hampered effective technology transfer thus, all these investments made in manufacturing has indeed bring about problem, where other sectors of the economy are neglected, especially agriculture. That is why we have low level of inter industry linkages in this part of the world.
Read Also: 10 problems in Nigeria oil and gas industry and possible solutions
Pre-Colonial Era
Taking a close look at the precolonial time, if we are to consider industrial development in Nigeria,  one will find out that, that era encouraged craft industries almost in different clans and kingdoms then.
👉 Relocate to Canada Today!
Live, Study and Work in Canada.
No Payment is Required! Hurry Now click here to Apply >>
Immigrate to Canada
In fact, the modern industries that we are having now were not known during this era. For instance, much of the craft industries that we had then were in local and inter-regional trade, and were of artifacts, such as, brass and leather and bronze and bags and iron working and hand woven textiles, including fire burnt pottery made of local clay.
Different zones then in the country were known for different crafts works which were made of the local raw materials, and any craft industry in a particular zone was as a result of the local available raw materials found within there.
Nonetheless, overtime, the crafts industries have began to give way to modern industries and declination of craft industries happened considerably as a result of superior competition from recent modern industrial activities,  such as  manufacturing.
To be franked, Nigeria has come to embraced and welcome  factory type industrialization as a way forward to developing Nigeria's economy and serve her from underdevelopment.
However, there is no gainsaying that the coming of Europeans to Nigeria particularly, during those early days of trade contact, has indeed featured the first ever globally recognized aspect of modern industrialization in Nigeria.
Post-Colonial Era
The post-colonial era witnessed vigorous substitution of import of materials and marked the beginning of declination of  export-oriented processing of industrial materials.
The policy of import substitution had served a great deal of purpose, since it was meant to bring about reduction of dependence on foreign produce and trade and as well, save foreign exchange.
However, the development had boost industrial development in Nigeria, as the country embarked on assembling of foreign produced parts instead of just going into full fledged manufacturing these items.
Just after Nigerian had gained independence, about 150 plants were recorded in the country, and these plants were of medium scale and large scale sizes.
Read Also: 25 Popular Mining Companies in Nigeria
And were all that, Nigeria could boast of, in the industrial sector then. However, a good number of these plants  were established between late 50s and so, and by 1965, Nigeria had recorded increase in the number of plants both in medium and large scale industries in the country.
Precisely, by this time, the number of plants had risen up to 380 and this has led to intensification of the process associated with the import substitution, as well as, the establishment of industries for the purpose of  manufacturing domestic goods with a view to discourage importation of these goods that can be produced locally.
The growth in locally manufacturing goods in Nigeria however, had experienced shocked as a result of political crisis, that culminated into the Nigeria's civil war.
Pattern Of Industrialization In Nigeria
The major pattern of Nigeria's industrialization has been considered to be spatial pattern of industrialization. When we say, spatial pattern of industries, we are talking about the number of industries found in the different areas, particularly in the state capitals within Nigeria.
For instance,, studies have revealed, and as well, confirmed that industrial activities in the country are merely concentrated in urban centers, like state capitals, airports, seaports and administration localities.  Hence, there are disparities, that shows spatial distribution of industrial factories in the country.
Therefore, spatial disparity witnessed in the area of manufacturing activities distribution have indeed, explained the need for valourization of raw materials. In other words, establishing industries where there are availability of raw materials.
Read Also: Problems and Prospects of Livestock Industry in Nigeria
Problem Of Industrial Development In Nigeria
By the virtue of the industrial development, one may say that, the likelihood would be that, spatial pattern of industrialization in Nigeria could be changed, if and if only industrialists would attempt to adopt strategy that would ensure for industrial linkages, and production subcontracting, which are believed to be what drives industrialization in the contemporary society.
Take for instance, a nation like Japan,  Japanese experience has confirmed that what promotes industrial subcontracting in an attempt to develop a nation  economy is to large extent motivated by allowing for the participation of small entrepreneurs, who engaged largely in production subcontracting.
Prospect Of Industrial Development In Nigeria
The prospect of industrial development in Nigeria is looked at in this angle, where there is bound to be reconstruction of efforts, and these efforts are aimed at making Nigeria a united, self-reliant and strong economy.
Industrial wise, there is hope that, this country, Nigeria is full of opportunities, opportunities that would launched full employment for all citizens, through her policy thrust, such that would promote even development as well as fair distribution of industries in every part of Nigeria with a view to ensure rapid growth and as well, ensure diversification of this sector of the economy to boost industrialization.
Read Also: 10 Functions of Nigeria Bank of Industry
Conclusion
Frankly, Nigeria has come to embraced and welcome  factory type industrialization as a way forward to developing Nigeria's economy and serve her from underdevelopment.
👇👇👇👇👇
Immigrate to Canada Via Job Offer!
Get latest Jobs in Canada for foreigners with visa sponsorship 2023 and how to apply. Don't miss this opportunity that can help you relocate to Canada with your family.
👇👇👇👇👇
👍Advertise your business on InfoGuideNigeria.com!
From just
N9,999 per month
, you can advertise your products and services to over
1,500,000 monthly
users on our website.
Click here to read more
.
======
🤑 Make Money now!
👉 Make money writing for us. Apply for
Freelance writing jobs in Nigeria
.
👉 Make Money as InfoGuideNigeria Advertising Agents,
read more here