Education
Steps to Join Institute of Administrators and Researchers in Nigeria
Here in this post, we are going to bring to you steps to join institute of administrators and researchers in Nigeria. We hope you find this informative.
The institute of administrators and researchers of Nigeria is a chartered body which is in charge of all administration personnel in Nigeria and they are the regulatory body in charge of any laws or protocol concerning the practice of administrators and anything that deals with researching in the country.
👉 Relocate to Canada Today!
Live, Study and Work in Canada.
No Payment is Required! Hurry Now click here to Apply >>
Immigrate to Canada
Read Also: How to Improve Research Writing With Technology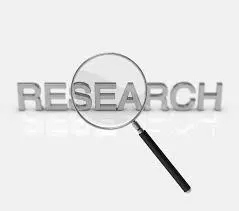 Just as everybody in Nigeria seeks towards attaining professionalism in all areas of practice of their profession, this comes to say that every administrator or researcher has the capacity to be a part of a professional body which regulates the practice of the profession in Nigeria. Just like ICAN and IPMAN are regulatory bodies in charge of accountants and managers in Nigeria, so also is the ICARN in charge of administrators and researchers in Nigeria.
Who is the ICARN?
The Institute Chartered Institute of Administration is a professional and examining body chartered by Federal Government Act No. 103 of 1992 (now Act of National Assembly Cap.C7 Laws of Federation of Nigeria 2004).
The Act empowers the Institute to regulate the training in, and practice of, Administration within a professional framework throughout Nigeria.
Read Also: 10 Problems of Research in Nigeria and Possible Solutions
The Institute's qualifications are accredited and graded by Federal Ministry of Education for employment in all sectors of the economy.
The Institute is governed by a Council of members including a representative of the Honorable Minister of Education, whose work is supported by a number of standing committees and a permanent staff; with the National Secretariat accommodated in a two storey office complex wholly owned by the Institute.
The College Nigerian College of Administration is the Institute's statutory Professional Education and Training School, offering registered studies prescribed courses of study for the Institute's professional examinations, and other related programs.
👉 Relocate to Canada Today!
Live, Study and Work in Canada.
No Payment is Required! Hurry Now click here to Apply >>
Immigrate to Canada
It's Objective
The objective of this body is promoting the science and technology of management and administration
It's Mission
The mission is to build a body of professional administrators with the highest level of competence through education
It's Vision
Its Vision is to be the reference body in the science, art and regulation of the practice of administration in Nigeria.
As a member, there are some accrued benefits to any member of this body, which are:
Read Also: Problems and Prospects of Marketing Research in Nigeria
Membership Benefits:
Certified Administrator or Researcher
Recognition as a Professional
Networking and interacting with fellow certified professionals in Administration and Research
Research consultancy/administration consultancy in the area of recruitment and training.
Practical experience in the industry.
Periodical provision of sound professional training to members to update and equip members.
Additional educational/professional qualification, eg CFIAR after your names.
Influencing government policies in the interest of the general public as far as research, development and administration are concerned.
Members of the institute are drawn from tertiary Institutions in the country and other sectors of commerce and industry including the public service.
Membership is open to seasoned and experienced administrators who have distinguished themselves in their various careers, either in politics, engineering, academics, finance, general research and administration with empirical proofs both in private and public sectors of the economy including those who are holding strategic leadership roles in their organizations.
There are some few top Nigerians who are also members of the ICARN;
Prominent Nigerians Who Are Members:
Hajiya Zainab Maina, appointed Minister of Women Affairs and Social Development in July 2011, is a Fellow of the institute (FCIA).
King Emmanuel Adebowale Adebayo of Emure Ekiti, formerly the Nigerian Chief of Police, is another fellow of ICARN.
Chief Richard Onwuka Egbule, appointed chairman of the National Salaries, Incomes and Wages Commission in August 2009, is a Fellow.
The poet Tochukwu Callistus Ipere is a distinguished graduate of the ICARN.
As an intending member, there is a need for you to know the various grades or stages of being a member of the body.
Read Also: Problems Facing Industrial Research Libraries in Nigeria
Membership Grades/Qualification:
The Membership Grades of the Institute are categorized into the following:
Corporate membership
It is open to organizations that engage in producing/selling/promoting goods or services thereby embarking on research and administration in Nigeria. Such organizations shall be admitted as corporate members at the discretion of the Governing Council of the Institute.
Honorary fellow membership
The Honorary Fellowship award of the Institute is a practical professional award to outstanding achievers, authorities and successful practitioners of administration and research in Nigeria and elsewhere. The selection of persons for the award is purely at the discretion of the Governing Council of the Institute.
All persons awarded the Honorary Fellowship of the Institute are regarded as patrons and Grand Patrons of the institute and accordingly, they are not bound by the Institute regulations and Mandatory Continuous Professional Education (MCPE) programs and annual subscription payment. They are however expected to continue to assist the professional and infrastructural development of the Institute.
Fellow membership
This membership is open to persons of eminent achievement in the practice of Administration and Research who occupy prominent positions in the field of Administration and research or contribute outstandingly to administration and research knowledge or they have been Full Members of the Institute for a minimum of five (5) years.
Full Membership
This grade of membership is open to persons not less than 35 years of age and possess minimum of HND/Bachelors' Degree or equivalent qualifications or Professional qualifications with a minimum of seven (7) years and above working experience as functional Administrators and Researchers or they have been Associate Members for a minimum of 4 years.
Associate Membership
By Examination: As soon as a student member passes all the parts of the qualifying examinations and also satisfies all other requirements as may be prescribed by the Governing Council of the Institute, they shall be admitted to the grade of Associate Membership.
For you to be a member of the ICARN, you will have to register for an examination under the body to join.
Read Also: Importance of Business Education To Students In Nigeria
Steps to Register with the ICARN:
Acceptable qualification
1. Membership by Examination
Candidates who have successfully completed the professional membership qualifying examination of the Institute, and met other requirements will be inducted in the grade of Associate member.
2. Direct Membership
Direct membership is available in two grades, namely: Full Member, and Fellow. The general educational requirement is a degree, or HND, or Final Professional Examination Certificate, in any Business Administration discipline, including Public Administration; in addition to some practical experience requirement
Induction fees
Successful candidates will be required to pay the following membership induction fees upon being notified of their admission into membership: Associates ₦75,000; Full-Members ₦ 171,000; Fellows ₦ 231,000
How To Apply
1. Candidates for membership by examination should contact the ICARN offices on www.cia.org.ng/liaison-offices or approved study Centers on www.cia.org.ng/study-centres
2. Candidates for Direct Membership should submit completed Direct Membership Application Form obtainable at the Institute's offices or downloaded on their website, accompanied with the required supporting documents; as well as bank deposit slip of ₦ 10,000 non-refundable compulsory processing fee paid into the bank account of the Institute with Zenith Bank (A/C No. 1010155991).
Conclusion
This is just about all you will need to join the Institute Chartered Institute of Administrators and Researchers of Nigeria (ICARN)
📢

We are hiring writers!
Article Writing Jobs
- We are hiring good freelance writers -
Click here to apply
👇👇👇👇👇
Immigrate to Canada Via Job Offer!
Get latest Jobs in Canada for foreigners with visa sponsorship 2023 and how to apply. Don't miss this opportunity that can help you relocate to Canada with your family.
👇👇👇👇👇