Electronics recycling is a growing phenomenon not only because it is good for the environment, but also because it can be profitable. Waste management, especially recycling e-waste, can help businesses make money indirectly by cutting costs and expenses. But electronics recycling can also be its own business.
The benefits of waste recycling cannot be overemphasized. The volume of e-waste is steadily growing, so the opportunity to make money recycling this waste grows right along with it. With a surge in end-of-life electronics, there is more and more waste that, if not recycled, will become simply environmental and health hazards.
But these products and their various components can be recycled and repurposed, for example, the plastic cases and housings, the re-usable parts, and recyclable rare-earth metals.
A computer's average lifespan is only 18 to 24 months, and new digital products are being developed and produced almost daily. All of this means that electronics recycling is currently the fastest-growing segment of the whole recycling industry.
Although this growth has been accompanied by increasing regulatory hurdles for entry, it remains a viable way to make money, with some e-cycling companies reporting annual sales of up to $50 million.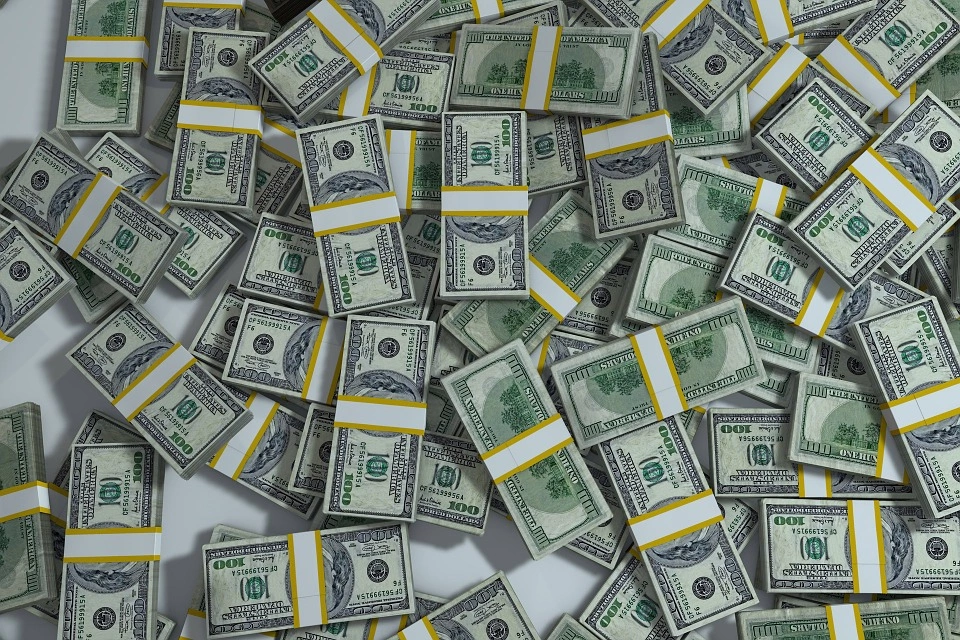 Make Money by Saving Money
First of all, businesses can cut costs significantly with effective waste management and electronics recycling – which, of course, means greater profits.
Business owners and managers are always looking for ways to decrease expenses because that means more profit on the same amount of revenue. And recycling the many digital devices that a business depends on is an effective way to do that.
Simply throwing away those devices when they die or become outdated can be pretty expensive because businesses have to pay to have them hauled away and disposed of.
But companies that specialize in hauling away items for recycling usually charge much less. The recyclables can often be sorted out, processed, and resold.
Read Also: How To Start Waste Management Business In Nigeria
Electronics Recycling Business Models
Currently, only about 20% of all e-waste is recycled, with the bulk of it going into landfills, taking up diminishing space and releasing harmful toxins into the environment.
But instead of throwing it away, you could be making money from it. The money-making possibilities include take-back programs, sell backs, exchange schemes, rebates, and providing safety screening. The primary business models for electronics recycling are as follows . . .
1. Collection Center
A collection center is the first link in the recycling chain. Many waste management companies contract with several (or even hundreds) of collection centers in order to accept/buy and then resell authorized items.
At a collection center whole items – computers. TVs, and so on – are appropriately palletized, wrapped, and then shipped to a consolidation point. Most of the collection centers do not collect only e-waste, but also bottles and aluminum cans because much more business is generated with these. Establishing a collection center is a fairly low-cost way to get into the electronics recycling business.
2. Consolidation Point
A consolidation point would be the next link in the chain. For this is where all the recyclable waste goes after being sorted and packaged at a collection center. Often at consolidation points, as the name suggests, less-than-load (TLT) accumulations of recyclable items are combined into full loads for more efficient transportation.
And, again, recycling companies may have several consolidation points under their business umbrella, where the goal is to scale loads to make them full and uniform before they are sent on to the actual recycling center.
Collectors (those who run collection points) are most often paid according to scaled weight of loads. This recycling business model requires a greater investment to get into owing to the facilities and equipment needed. Collectors, for example, will have to have secure storage facilities, loading docks that will accommodate large trucks, and forklifts, at a minimum.
3. Primary Recycling
Then the penultimate link in the recycling chain is the primary recycling center. At these, the items brought in for recycling are removed from pallets, disassembled (or "demanufactured"), and sorted.
At larger primary recycling centers, there may be hundreds of employees at various workstations sorting the parts and materials into appropriate bins by category, such as plastic, metal, glass, and circuit boards.
At more efficient centers, 100% of the materials are recovered, with no waste and none of it sent to landfills. These components/materials are then sent on to certified processors or secondary recycling centers.
One important consideration here for electronics recycling is the chain of custody because many of recycled digital devices contain confidential and sensitive corporate information, so there are liability issues to take into account.
Read Also: How to Turn Waste to Wealth in Nigeria
Other Ways to Make Money Recycling Electronic Waste (Computers)
These business models are for companies that want to get into waste management in a big way. Still, there are plenty of opportunities for small businesses and individuals.
4. Computer Repair/Refurbishment
For those with knowledge of how to repair computers, this can be a significant source of income, and it is still a species of recycling. It simply involves locating (and there are plenty of sources for this) discarded computers and replacing defective parts (many of them salvaged from other discarded computers) to make them functional again. Then all you have to do is sell them to the many people who are eager to get a "new" computer at a great price.
5. Selling Salvaged Computer Parts
Again, because so many people are looking to save money on computer repair or even to build their own custom computer, there is a huge market for computer parts.
So another electronics recycling opportunity lies in disassembling discarded computers and selling the various usable parts. With the abundance of tech-savvy consumers searching sites like eBay, you shouldn't have any trouble selling the computer parts.
6. Selling Computer Parts and Other Devices to Recycling Centers/Scrap Yards
To make things easier and expedite the sale process, you can sell those salvaged computer parts directly to recycling centers and scrap yards. Most of these are willing to pay for certain parts. In addition, you can sell other digital devices at these places for quick cash. Generally, you can sell the following:
Mouses and keyboards
Hard drives
Disk drives
Low-, medium, and high-grade boards
CPU towers
Laptops
Power-supply items
Printers
Cell phones
If you're not sure where these places are, just Google "electronic scrap yards near me" to find plenty of them.
Prices for recyclable electronics vary from area to area and from center to center and, of course, according to the quality and usability of the item. A lot of times, though, you can get maybe a few dollars for a motherboard and up to $40 for more valuable items like a CPU.
When to Start Electronics Recycling
The best time to get into recycling e-waste is . . . now. Electronics recycling is currently a growth industry, but eventually the market will get saturated and stagnate. Even if you don't want to get into this business and just need to get some e-waste off your hands, we encourage you to use a hauling service that does recycle and repurpose.
👍Advertise your business on InfoGuideNigeria.com!
From just N4,999 per month, you can advertise your products and services to over 1,500,000 users on our website. Click here to read more.
👇👇👇👇👇
Information is Power!
Don't miss any valuable information or opportunity that can change your life, business, and family positively and permanently.
👇👇👇👇👇
For Latest updates on News, Jobs & Business Ideas, and Opportunities.
Copyright Warning!
Contents on this website may not be republished, reproduced, or redistributed either in whole or in part without due permission or acknowledgment.
.
Proper acknowledgment includes, but not limited to (a) LINK BACK TO THE ARTICLE in the case of re-publication on online media, (b) Proper referencing in the case of usage in research, magazine, brochure, or academic purposes,.
.
All contents are protected by the Digital Millennium Copyright Act 1996 (DMCA).
.
The images, except where otherwise indicated, are taken directly from the web, if some images were inserted by mistake violating the copyright, please contact the administrator for immediate removal.
.
We publish all content with good intentions. If you own this content & believe your copyright was violated or infringed, please contact us  for immediate removal.
🤑 Start Making Money from home today!
👉 Get the correct
FREE FOOTBALL PREDICTION
TIPS
and
Guides
today.
Click here