Internet
How to start online advertising in Nigeria
InfoGuide in this article will give a concise breakdown on how to start online advertising in Nigeria.
There are many ways to make money online, the internet is not for trolling and fooling around as many probably think. It is a money making tool if properly utilized.
With your smart phone and good internet connection, you can effectively pool a little resource to sustain you as you keep working towards building a bigger brand as time goes on. This however depends on the intent of the investor.
Do you want to build a fairly large sized online advertising brand or you had prefer working as an online advertisement guru and influencer? Whatever you decide, InfoGuide will provide in this post, the basic elements and knowledge you require in making that step towards fulfilling your dream as an online advertiser.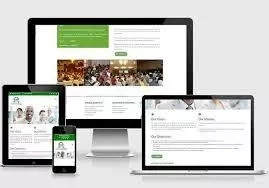 What is Online Advertising?
Advertisement is a public medium of promoting a product or service to the public. Online advertising also known as digital advertising, is a medium of advertisement carried out strictly on the internet by use of websites and all social media platforms which include Linkedin, Facebook, Twitter, PinInterest, WhatsApp, Instagram, blogs and the few others not mentioned to reach millions of people and to influence or change their perceptions on certain products or services.
It is also called web advertising. Like I mentioned earlier, a lot people ignorantly believe that the internet is solely for news and entertainment, they are completely unaware of the money making available opportunities available.
Traditional advertisement which means advertising with the use of television and radio is cost intensive, this is a major reason why every brand, firm or enterprise should embraced the cost friendly but high effective online advertising.
How Profitable is Online Advertising in Nigeria?
There are so many online advertisers in Nigeria today but this doesn't imply that the business is not lucrative; Linda Ikeji the richest blogger in Africa has and still makes millions from advertising on her blog. Whatever platform you decide to use, you must ensure that you are able to divert traffic to the site.
Clients are only willing to make use platforms visited by millions of people on a daily basis, advertising on these sites can yield about a hundred to two hundred thousand naira daily.
The vast opportunities in Nigeria include adverts for entertainers, promoting their latest contents, advertisement for brands and NGOs etc
How to Start Online Advertising
There are large opportunities on the internet waiting to be explored; I mean a worldwide market which traditional media may not reach. You just need to arm yourself with a smart phone, a note or laptop and internet connection. Here are a few tips you need;
Get Knowledge
Get all the tools you need to make your job easy and almost perfect. For instance, advertising on YouTube, Instagram, blogs, websites and Facebook require good cameras for making good videos and taking high quality images. Also, for blogs, websites and twitter, you need a good writer.
If you cannot come up with right content for your platforms then hire a professional. Generating content for social media doesn't cost much. Hire someone or learn to generate contents that command the attention of the public and keep them glued on your pages. Doing it yourself will reduce cost of operations.
Plan
Decide on what you want (the type of online business advertising you want to engage in, you may pick one or use all platforms) this is of utmost importance in any business.
Then begin creating interesting profiles on each platform of social media, design your website and blog with the help of experts, make it attractive and easy to navigate.
The truth is, there are actually more than thirty million active users connected to the internet by different platforms, from their comfort of their homes, offices, business or recreational centres and wherever they might be.
Connect with these people by attracting them to your sites and pages. The good news is that you don't need an office to operate. You can operate from the comfort your home as well.
Be Consistent
Keep pushing your brand by engaging people intelligently. Refuse to be carried away by banter and irrelevant trends on the internet, do not engage in partisan political issues, slander and gossips, stay neutral. You can divert traffic to your page occasionally be sharing your strong views on public issues politely.
Pay for sponsored posts when necessary, run promos and learn to practise effective communication and feedback by responding to relevant inquiries articulately and acting on feedback from clients. This gives them a sense of security, trust and loyalty on your brand.
Capital Required
You need a laptop and good internet for your business to fly. You may also need to pay for the creation of your website. Two hundred thousand naira is okay to start up as free lancer but for people who want to operate from an office, your expenses will include rent, more laptops and a bigger internet provider.
Operating from office will also require finding a suitable name for your outfit and registering it with the corporate affairs commission.
Certification Required
Anybody can learn online advertising with ease but if you aim at building a durable and respectable brand, take professional courses and get certified as a social media associate, public relation expert or digital marketer. This gives you an extra edge over ordinary influencers.
Management strategy
You can manage your accounts yourself and write your contents yourself. All you need is commitment and full time dedication. But as your brand grows, you will need to hire other writers, content developers, lawyers and more. Example is Linda Ikeji
Types Of Online Advertising Platforms In Nigeria:
Video Advertising
This entails the use of videos as the major tool of advertisements. It is a common, effective and easy way of selling a product or service to customers.
You are simply to make a video that communicates your interest and stream it online either as a preview to a main video or a major video on YouTube to teach or instruct as a solution to a problem or need.
Free Online Advertising sites
There are basic and classified advertisement websites on the internet; you only need to register and create a profile with them to post adverts for free or for very cheap rates. Perfect examples of such sites are jiji and OLX. Check them out
Websites, Blogs and Online Newspapers
Even traditional media has taken advantage of online media, Newspapers, radio and television stations all have web presence.
They also have profiles on basically every facet of the web where they advertise goods and services. You can make use of them, blogs like instablog and linda ikeji blog, tatafonaija and several others.
It is important to check the strength of a blog or site by its ability to generate traffic before making use of it. I must reiterate the need to grow your domains as quick as possible.
You only use a bigger blog when you need traffic when you are unable to generate on a particular product or service as demanded by a client. You are going to pay these blogs of course.
Social media marketing
Social media is an adventurous, interesting and very effective advertisement tool; ignore it at your peril. Twitter alone, is a massive market place.
Build your followership and engage people, it's the fastest way to grow. Advertise on twitter by sponsored posts and promoted accounts. Facebook too is effective if you build your followership by being very interactive, open a page and invite people to like it.
Regulate your page by ensuing that spam and abusive contents are not infiltrated on your page. Make sure your audience stick to the subject matter during interactions. It's tough but accomplishable. using sponsored posts to send your advertisements to peoples news feeds is a very effective way of marketing products with high possibility of good returns.
Conclusion
Stop wasting your time on the internet, start making plans on how to make a good fortune from it today, keep yourself employed instead of idling away and trolling celebrities.
Good luck!
.
👍Showcase your business here!
With over 1M unique users per month across all channels, we have a large audience for you to showcase your products and services. Simply get in touch via 👉 marketing@Infoguidenigeria.com.
🤑 Make Money now!
👉 Make money writing for us. Apply for Freelance writing jobs in Nigeria.
👉 Make Money as InfoGuideNigeria Advertising Agents, read more here
✍️ Be Our Guest Publisher!
Do you have a press release, breaking news,  or any other helpful information to share with our growing readers? If yes, send your article to 👉 infoguidepr@gmail.com.
We will be glad to publish it if the information is useful to our audience.
.
This post can be helpful to somebody else, please share it on Facebook, Whatsapp, Telegram and Twitter. There are buttons below for this (easy to use too)!
Copyright Warning!
Contents on this website may not be republished, reproduced, redistributed either in whole or in part without due permission or acknowledgment.
.
Proper acknowledgment includes, but not limited to (a) LINK BACK TO THE ARTICLE in the case of re-publication on online media, (b) Proper referencing in the case of usage in research, magazine, brochure, or academic purposes,.
.
All contents are protected by the Digital Millennium Copyright Act 1996 (DMCA).
.
We publish all contents with good intentions. If you own this content & believe your copyright was violated or infringed, please contact us at [infoguidenigeria@gmail.com] to file a complaint and we will take necessary actions immediately.