Education
10 Best places to Learn programming in Lagos Nigeria
Best places to Learn programming in Lagos Nigeria
See the 10 Best places to learn to programme in Lagos Nigeria. These schools are good in computer programming, coding, software, and web development.
Learning coding can be a bit stressful and challenging, more so when you can't find a good place to get good programming training.
👉 Relocate to Canada Today!
Live, Study and Work in Canada.
No Payment is Required! Hurry Now click here to Apply >>
Immigrate to Canada
Most people are quite skeptical about paying for programming lessons at just anywhere, so as to avoid the disappointment of not getting their money's worth.
Read Also: Top 10 Richest Programmers in Nigeria and their Net Worth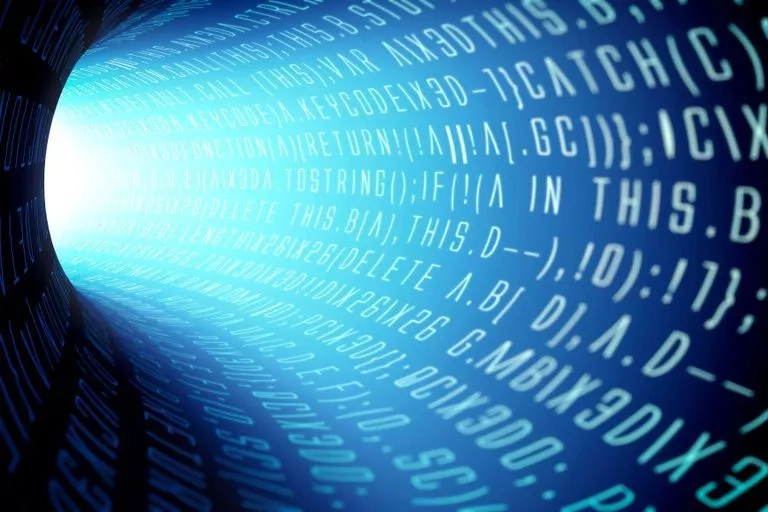 We understand that struggle. It's very logical for one to want to invest in sound learning facilities, especially in a field as complex as programming.
And that is why this article was put together – To provide you with information on some of the best places, mainly in Lagos, Nigeria, where you can learn to code.
The training institutions here are some of the best in the city, and some are even recognized on the continent, with state of the art facilities and highly qualified personnel.
So if you're searching for a place to learn how to code, keep reading. We are sure you would have made up your mind by the time you're done.
Read Also: 5 Most Popular Game Programmers in Nigeria
1. Girls coding
Now, first on our list is one that is just for the ladies. With their motto being "promoting equality and prosperity through code", and with the aim to "enrich girls with strong IT skills and improve their resourcefulness", Girls coding is a Lagos based IT training institute promoting girl power by teaching girls how to code.
👉 Relocate to Canada Today!
Live, Study and Work in Canada.
No Payment is Required! Hurry Now click here to Apply >>
Immigrate to Canada
They specialize in Java, Front end development, SQL, Python, Android development, Graphic development, Robotics, Game design, HTML, CSS, Animations, Machine learning, etc. If you're lady, looking for a place to learn programming, then girls coding is for you.
Lagos address –  55 moleye Alagomeji, sabo yaba, Lagos Nigeria.
2. Andela
One of the first IT training institutes to put in the effort to address the issue of Africa lagging behind other nations of the world in Information technology, Andela runs a four-year training fellowship program where they train interested participants on programming and software development.
Before getting in, prospective Andela fellows are allowed to get a feel of coding through a home study course which Andela will provide them on the subject.
Also, during the four year fellowship period, Andela fellows are paid as they learn. They're not however allowed to leave before they complete two years of the total four year period, else they'll be required to pay whatever is left of their training period. Application into Andela opens in different periods across the year called cycles.
Lagos address – Lagos address – 235, Ikorodu Road, Ilupeju, Lagos.
2, Funso street, Iwaya, 100001, Lagos.
3. HIIT
With over 50,000 students trained in branches across Nigeria, including employees of reputable companies like MTN and IBM, and with training partnerships with global tech giants like Google, Oracle and Microsoft, it is no surprise to hear HIIT claim to be the best ingenious IT establishment, as well as the best IT training company in Nigeria.
They offer IT services like consultancy, publishing, solutions development and services, and IT training in courses like programming, web design, WordPress training, Cisco networking, etc.
Hiit is certainly a world-class institute, with the reputation and facilities to give you what you need to become a programmer of global standards.
Lagos address – 27 obafemi Awolowo way, beside Obafemi Awolowo house, Ikeja Lagos.
Read Also: Salary of a Programmer in Nigeria
4. Ahyoxsoft academy
"We are Ahyoxsoft, we exist to serve you." That is the motto boldly written on their website, and they offer this service through an 8 week Java and Android boot camp in Lagos, Nigeria.
During the boot camp, students will learn how to create Java technology using the latest JDK technology, and also learn how to build Android apps using Android SDK.
They'll also be instructed on GUI components and 2D graphics, connecting to the database using SQL queries through JDBC, build web services for third parties, create intuitive interfaces with XML using Google's latest material design guidelines.
All of these are taught with a hands-on practical approach to better equip students to thrive in the IT world. Prior knowledge of object-oriented programming is however required before applying for the boot camp.
Lagos contact – (+234) 803 2950 714
E-mail – Info@ahyoxsoft.com
5. CKDigital academy.
Established in 2012 by Charles Dairo, CKDigital is an IT company in Lagos, that offers IT related services and training.
They have built well over 400 websites for clients, ranging from SMEs to multinational corporations within and outside Nigeria.
Some of their clients include Vitafoam, Sitax group, and learn Africa. They have IT training courses in UX design, HTML5 + CSS3 + JS, WordPress, PHP, web development and design, front end development, etc.
No previous knowledge of programming is required, although they do inform prospective students to expect a rigorous and challenging program that requires concentration and dedication.
Lagos address – 1, Towobola street, gbagada, Lagos.
Read Also:  Richest Programmers in Nigeria
6. Anchorsoft academy
Established and owned by Folorunso Joshua, Achorsoft academy is a computer training center in Lagos that offers world-class IT training services in Python programming, MySQL database, PHP web development, software development, front end development, etc.
At Anchor soft, you'll be trained by expert tutors using standard computer facilities to better help you grasp the rudiments of your chosen course.
Also, there are job opportunities with their partner companies for qualified alumni of the academy. Their training programs are divided into Regular training – for secondary and tertiary institution undergraduates and graduates, Weekend training – for working professionals with little time during the week, and Express training – for experienced working professionals that want fast-paced, full-day intensive training. Here a 3-month long training is intensively covered in 2 weeks or less.
Lagos address – 18, Adeleke street, first bank bus stop, Allen avenue, Ikeja Lagos.
7. Moat academy.
Moat academy was established to "bridge the gap between academics and the industry by making as many unemployed individuals become employed applicants and to improve the quality of locally developed software by raising developers that will inculcate globally accepted best practices in their software."
They believe software developing and programming is like any other trade that can be learned, and they facilitate this through their 11-week boot camp held in Lagos, Nigeria.
In the boot camp, you'll be instructed using a hands-on practical approach on subjects that include, HTML/CSS, JavaScript, database with MySQL, PHP, Python, etc.
Lagos address – 2, Irewole avenue, Opebi, Awoshika bus stop, by DSTV office, Opebi, Lagos.
8. Switch
Switch places its focus on tech talent discovery, acceleration, and placement, and they're one of the institutions leading the IT revolution in Nigeria.
They run a 1 year, 3-month fellowship training for interested participants, where the 3 month period is for intensive training, followed by placement in a company where trainees can further improve their skills.
Free lunch, stipends for accommodation and transport are part of the add ons that come with doing your fellowship with Switch. However, for prospective fellows, there is a need for prior knowledge of coding before applying to switch.
Lagos address – 42, Montgomery road, Sabo yaba, Lagos.
9. Swap space
Swap space is an IT company in Lagos Nigeria, dedicated to grooming individuals into world-class developers and programmers.
They do this during a 3 month intensive training period, where students are taught web development, Java programming, and user experience.
All you need to be able to learn at swap space is a nonrefundable fee application fee of N10,000 – which is separate from your actual tuition fee, and a "hunger for knowledge", and they'll help you become an expert at doing what you love.
Lagos address – 299, Ikorodu road, Olatunji house, Idi-iroko, Maryland, Lagos.
10. Indian Institute Of Hardware Technology.
Indian Institute of hardware technology is Asia's leading IT company, with its headquarters in India. Established in 1993, IIHT has grown into a global IT giant, with its corporate office in Bangalore, 6 regional offices in different parts of the city, branches in 20 countries across the world, and around 150 training centers including one in Lagos, Nigeria.
They take IT courses in Java programming, software development, Oracle, Cisco networking, etc. You certainly do not need much convincing when it comes to IIHT.
Lagos address – Address: 77 Ojuelegba Rd, Yaba, Lagos.
Read Also: Best Places to Learn Programming in Lagos Nigeria
Conclusion
Lagos state, being the largest city in Nigeria and Africa, has a plethora of world-class
IT institutes, with trained personnel, to groom you in whatever programming course you desire to study. For a reasonable fee, your unwavering commitment to study, and your devotion and time, you could soon, in a couple of months, become an all-around programmer ready to storm the IT world. Get started at one of these institutes, and thank us later.
📢

We are hiring writers!
Article Writing Jobs
- We are hiring good freelance writers -
Click here to apply
👇👇👇👇👇
Immigrate to Canada Via Job Offer!
Get latest Jobs in Canada for foreigners with visa sponsorship 2023 and how to apply. Don't miss this opportunity that can help you relocate to Canada with your family.
👇👇👇👇👇