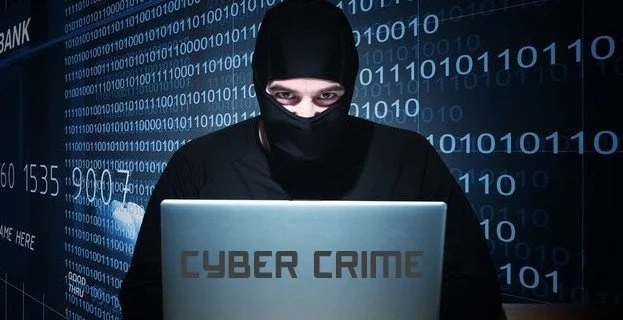 Internet
12 Ways to Prevent Cybercrime and Internet Fraud in Nigeria
How to prevent Cybercrime and Internet Fraud in Nigeria like any other crime is difficult as criminals use available sophisticated technology and International criminal networks to improve their skill for carrying out their tricky plans.
This article will define cybercrime and Internet fraud, list the various types and then show how you can prevent them. The aim is to inform and secure the reader so they do not fall victim and stop these crimes from happening to others.
👉 Relocate to Canada Today!
Live, Study and Work in Canada.
No Payment is Required! Hurry Now click here to Apply >>
Immigrate to Canada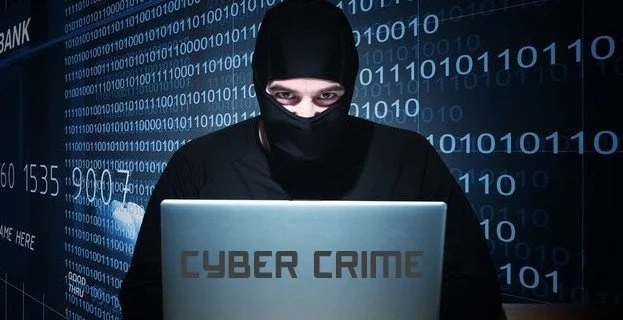 Let us begin …
What is Cybercrime and Internet Fraud?
Cybercrime includes unlawful actions carried out on or by means of a computer such as internet fraud or use of computer to commit numerous crimes such as email scams – to cheat unsuspecting people, hacking – by people who create viruses intentionally to gain access and harm computer data.
Others are introducing worms to destroy computer data, stealing data, stealing people's identity, obtaining money under false pretense (i.e. 419), and introducing malicious traffic from many sources to make real services unavailable to a company server, etc.
Cyber crimes take advantage of speed on the internet, messaging systems and publications of information globally in seconds, to attack computer systems with their cruel plans.
Reasons for Attacking People, Organizations and Government
As you think of how to prevent cybercrime and Internet fraud in Nigeria, you would also wonder why cyber criminals attack people in the internet, organizations and governments all over the world.
Here are some reasons:
👉 Relocate to Canada Today!
Live, Study and Work in Canada.
No Payment is Required! Hurry Now click here to Apply >>
Immigrate to Canada
The prime reason is greed for money by these criminals.
Youths see how money change hands to corrupt government officials and decide to get their own share of this money by carrying out cybercrime.
Unemployment is partly to blame for this crime. Undergraduates leave Nigeria Institutions of Higher Learning yearly without any hope of employment.
Lack of confidence in your ability to succeed in a legitimate way.
Bad upbringing by absentee parents contributes to nurturing criminals.
Peer pressure could lead young innocent ones into this crime.
Attraction for Fast money by youths is a factor of cybercrime.
Porous cyber security protocol by organizations, government and individuals.
Disregard for rule of law because it fails to punish these criminals to deter others
lack of accountability of government officials is another cause of this crime.
Who are the Targets of these Criminals?
To find how to prevent cybercrime and Internet fraud in Nigeria, let us find out the targets of these crimes.
Everyone who uses a computer is a target but the most affected is the financial sector.
Nigerian banks are going cashless and using more electronic means of payment which leads to the generation of massive data.
From 2004 to 2014, Nigerian Banks have lost over N165 billion by electronic fraud and cybercrime.
In addition, Cyber criminals target and wreck havoc to computer systems of oil facilities and government establishments.
This quotation by the National Security Adviser to President Mohammadu Buhari says, "Nigeria loses N127 billion annually to cybercrime". That is how devastating the effect of cybercrime is to Nigeria. Hence, fighting and defeating it is the only way forward.
Moreover, it is embarrassing when foreign countries catch Nigerians who commit cybercrimes.
Till date, Nigeria suffers from the stigma of 419 put on the nation in the 90's.
According to the President of Integrated Cyber Security Solutions, in 2015 Nigeria lost an estimate of N40 Billion naira to cyber criminals and globally the world lost the sum of $400 billion.
We should not allow this huge waste of our scarce resources to cybercrime, to continue if we don't want it to cripple the economy and turn citizens into paupers.
To find solutions to this threat to our common wealth, let us see the following strategies.
How to fight Cybercrime and Internet Fraud
How to prevent cybercrime and Internet fraud in Nigeria is evolving, as the crimes keep expanding and changing daily.
The following are ways to fight Cyber crime and Internet fraud.
1) Increasing Security of Computer and Networks
Increase the security of computer and networks by developing software and methods to counter potent software hacker tools such as automatic computer virus generators, Internet listening sniffers, password guessers, vulnerability testers and the dreaded computer service saturators.
2)  Simple and advanced methods for preventing Cyber Crime
You can prevent computer crimes by protecting computer screens from inspection, locking printed information and computers in safe places, backing up software and data files to keep copies safe, and removing sensitive material and information from your table during and after work hours.
In addition, using these more advanced ways of how to prevent cybercrime and Internet fraud in Nigeria is effective.
They include adopting encryption procedures, giving software usage permissions to authorized users, requesting passwords to use a computer, fixing firewalls and systems that detect unauthorized entrance, and finally using self regulating controls in a computer system.
ICT Ability of Personnel
Security personnel must have Information communication Technology (ICT) capability, training and adequate knowledge of computer (software and hardware) to win this war.
4) First Class Intelligence Capability of the Security Forces
To commit Cybercrime and succeed, you must know how to manipulate information by using advanced technology and software. The criminals seem to be ahead of the security forces and have more sophisticated equipment too.
Security forces intelligence gathering ability must be a head of the bad guys, if you want to fight the menace to a standstill.
5) Adequate Plan
The Nigeria Security personnel should spend enough time to profile these attacks and plan to prevent them, and if possible catch these criminals in the act.
6) Support by Main One
As you seek for how to prevent cybercrime and Internet fraud in Nigeria, using Main One is a brilliant idea.
What is main one? Main One is the first connectivity and data provider in the country.
It could use its cyber security solutions to help its customers such as telecommunication providers, banks, and oil and energy companies, direct traffic through Main One's Distributed Denial of Service (DDoS) protection system to check cybercrime before it happens.
7) Develop Local Solutions by Technology Transfer
Government's use of Technology transfer project to develop local solutions by partnering with Leo Telecommunications Limited an Israeli company, to set up a Security and Defense Technology Assembly plant for Security and Communications hardware and software solutions, will prevent cybercrime and internet attacks.
8) Government Support for the Nigeria Cyber Crime Working Group
Government should support The Nigeria Cyber Crime Working group set up by former president Olusegun Obasanjo to stop cyber crime in Nigeria. Funding this group and giving them good equipment will help them provide new ways of preventing this crime.
9) Removing Unsecure Wireless Connections
The Government should borrow a leaf from the United States and remove all unsecure Wireless connections in the country as they did in America.
10) Development of Local ICT Solutions
National Computer Society should build a platform to develop local methods of using Information Communication Technology to secure the country against cyber bandits.
11) Declare Computer Emergency
The government has set up Computer Emergency response teams in the National Security Adviser's office and National Information Technology Development Agency. These teams should work with start-up companies going into technology business to build secure computer Networks for government and stop cybercrime and internet fraud in Nigeria.
12) Free Education and Vocational Training
Government should give Youth free education and vocational training to give them more opportunities to have decent jobs and live comfortable lives. Education will also help youths detect signs of romance scammers, for example.
Conclusion
How to prevent cybercrime and Internet fraud in Nigeria is tough but doable. Using simple and advanced methods such as protecting computer screens from inspection, encryption, firewalls, and passwords to make computer databases strong is the way to go.
In addition, training law enforcement staff in ICT and use of first rate equipment will help nip these crimes in the bud, and having fast trials to get judgment quickly against these criminals will deter others.
Finally, all citizens must be alert to the danger of cybercrime and internet fraud and support government as they try to rid society of these criminals, save billions of naira and inject the same to build needed infrastructure and grow the economy.
📢

We are hiring writers!
Article Writing Jobs
- We are hiring good freelance writers -
Click here to apply