In this post we review the price of dulux paint in Nigeria. Dulux paint is one of the most trusted and leading brands in the decorative paint segment of Nigeria.
It stands out in quality, innovation and provides a rare combination of durability and beauty.
👉 Relocate to Canada Today!
Live, Study and Work in Canada.
No Payment is Required! Hurry Now click here to Apply >>
Immigrate to Canada
It allows customers enjoy flexibility and encourages creativity. Dulux is a flagship brand of Chemical and Allied products which is a British multinational imperial chemical industry that has been operational in Nigeria since 1957.
Subsequent changes in the company eventually led to the adoption of the name CAP plc in lieu with the provisions of the Nigerian company and allied matters act of 1990.
The company founded a wide range of quality products and services and has remains at the top of the Nigerian paint Industry.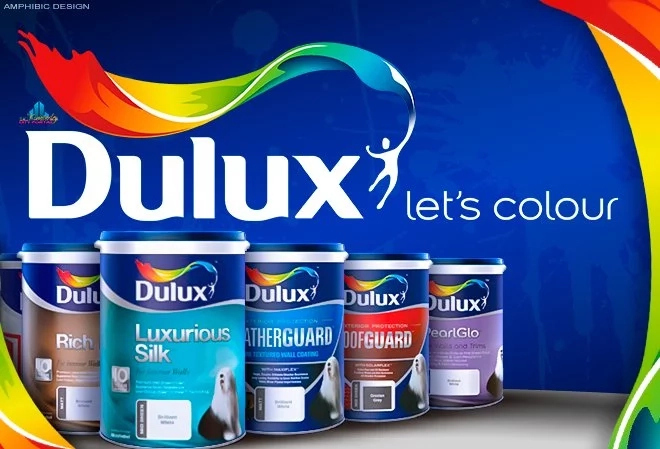 Paint is essential in different aspects of mans everyday life. In interior décor, paints do not only beautify the environment but hide defects on walls and design problems.
They enable us add color to our environment and helps us create a personal touch. Color can reduce anxiety, improve moods and generally, leave positive or negative effects on people. In industry, paint provides a decorative and protective finish for products.
It controls rust, conceals defects and aids the smooth running of a machinery or equipment. Paints are also use in industrial settings to keep variety of such faces safe and clean under certain applications.
Paint is used be artist to express themselves in form of paintings. Examples of paint used for artistic expressions are oil paint, watercolors, tempera, acrylic paints and others.
👉 Relocate to Canada Today!
Live, Study and Work in Canada.
No Payment is Required! Hurry Now click here to Apply >>
Immigrate to Canada
Paintings are dine either on a board, canvass or paper. Paintings can be passed down through generations, with the help of paints, artists are able to create themes that communicate feelings and emotions that convey a message.
It is safe to say paint adds color to life, it helps us express our emotions, beautifies and protects our environment. Dulux paints have a range of products that meets any of the demands mentioned above.
This article aims at revealing the prices of the different types of dulux paint to assist interested parties or individuals in making choices for commercial and private purposes.
TYPES OF DULUX PAINTS AVAILABLE ON JUMIA
DULUX TRADE HIGH GLOSS: This is a solvent based finish suitable for the protection and decoration of most internal and external surfaces where durable high gloss finish is required.
It has a tough durable finish, an excellent flow out of brush mats, withstands continuous washing, resistance to mild chemical fume attack and can be used on heated surfaces.
DULUX MATT EMULSION: is also of very good quality for interior and exterior surfaces. It is washable, durable and can withstand humidity.
DULUX GLOSS: differs from dulux Matt emulsion but also of high quality gloss finish, durable and resistant to dirt.
DULUX SILK EMULSION: Suitable for interior and exterior silk finish, it contains mid sheen finish and is a perfect choice for kitchen and bathrooms. It is durable and withstands humidity.
DULUX TRADE VINYL MATT: Is of very high quality and high opacity. It provides a prefect application that sits well on walls, ceilings and surfaces. It is tough and has a washable finish.
DULUX TRADE VINYL SILK: Like Vinyl Matt, Vinyl silk is also a top quality durable emulsion with a mid sheen finish and its suitable for all normal interior walls and ceiling surfaces in kitchens and bathrooms. It is tough with a washable finish, good opacity and durable.
DULUX WEATHERSHEILD SMOOTH MASONRY PAINT: This is an exterior quality emulsion paint based on an all acrylic resin. It contains a fungicide to inhibit mould growth in the paint film and helps it stay clearer for long duration.
It is most suitable in changeable weather and is shower resistant. It has a smooth formulation for the resistance of dust retention and contains that lasts for up to fifteen years.
It contains a unique ICI acrylic resin for optimum protection. Apart from the fungicide, it also contains an algaecide to resist disfiguration of the surfaces.
DULUX TRADE WEATHERSHIELD TEXTURED MASORY PAINT: like the smooth weather shield masory paint, the textured masory is also an all acrylic resin based and contains a fungicide that inhibits mould growth on the paint film and give an attractive fine granular finish.
It allows for higher build, helps bridge fine hairline cracks and is suitable for a textured finish on exterior walls that include block work, concrete, stone work, cent rendering, rough cast, peddle dash and brick.
DULUX WEATHERSHIELD SMOOTH TEXTURED: This covers wall surfaces just in one coat a d is extremely tough, it bridges hairline cracks and prevents them from reoccurring. This paint gives a smooth texture and doesn't require thinning.
DULUX WEATHERSHIELD ULTRA TEXTURE: This durable paint provides an ultra fine patterned finish and can withstand tough weather conditions.
DULUX ECOSURE MATT: This paint is specifically formulated to have a demonstrably lower environmental impact than Dulux stand and trade products.
It provides quality and excellent coverage and application. It is suitable for all normal interior walls and ceiling surfaces. It contains thirty five percent less embodied carbon and zero added solvents, minimal VOCs, high performance, high opacity and high coverage.
DULUX DIRECT TO RUST HAMMERED FINISH: This is a durable corrosion resistant decorative coating for ferrous and non ferrous metal, wood and certain plastics. It sheds water easily and it is smooth to touch, it can be applied directly on rusty metal and ferrous seals with moisture but gives long lasting protection.
The above mentioned paints are just a few from dulux range of products. You can find out more about the right paint type and color required for your building by consulting a dulux service support center or a dulux mobile color center You can also visit the online store Jumia or visit their distribution centers which are spread across major Nigerian cities.
PRICE OF DULUX PAINTS IN NIGERIA
The price list below is based on or obtained from Jumia. I cannot ascertain if prices below do not differ from prices in their distribution centers:
Dulux Emulsion Brilliant White Paint – 30,368 naira
Dulux Emulsion Matt Magrolia – 31, 134 naira
Dulux Emulsion Alibi – 31,134 naira
Dulux Emulsion Jasmine – 31,134 naira
Dulux weather shield smooth – 9,845 naira.
Dulux gloss paint black – 11,551 naira
Dulux weather shield smooth – 34,192 naira
Dulux weather shield smooth butter white – 41,783 naira
Dulux weather shield textured – 32,110 naira
Dulux weather shield textured matt – 41,220 naira.
Dulux gloss buttermilk – 9,545 naira.
Find out more on Jumia. Delivery is in six days across Nigeria.
📢

We are hiring writers!
Article Writing Jobs
- We are hiring good freelance writers -
Click here to apply
👇👇👇👇👇
Immigrate to Canada Via Job Offer!
Get latest Jobs in Canada for foreigners with visa sponsorship 2023 and how to apply. Don't miss this opportunity that can help you relocate to Canada with your family.
👇👇👇👇👇