Lifestyle
10 Problems of Kidnapping in Nigeria
Kidnapping is said to be the unlawful act of capturing and carrying away a person against their will and hold them in false imprisonment. It is also involves seizing or detaining someone unlawfully, often for ransom.
Kidnapping includes the following forms: abduction, self-kidnap or self-abduction and house arrest. In Nigeria though, self-kidnap and abduction is more common than house arrest.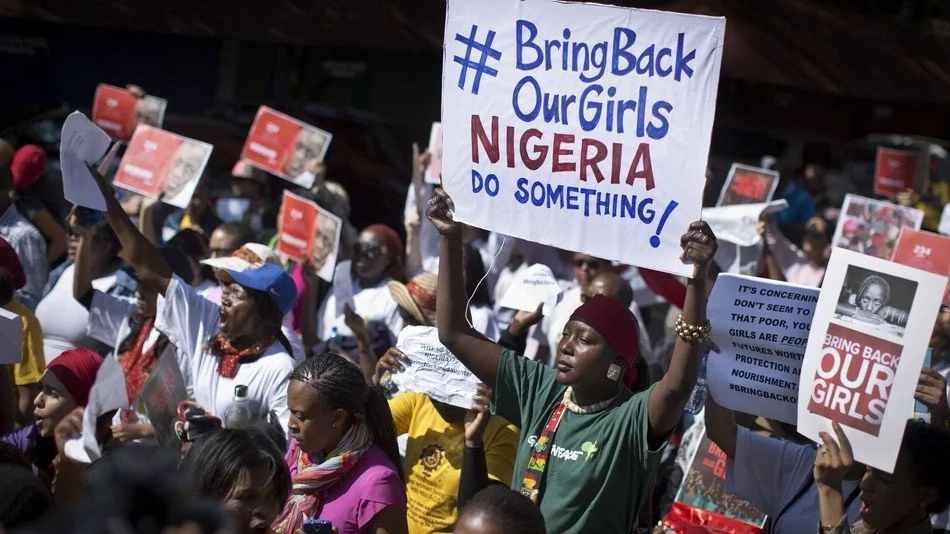 Notable Cases of Kidnappings in Nigeria
Gone were the days when kidnappings where was a means of a revolt in Nigeria either against oppression or government, these days Nigerians especially the youths see it as a very lucrative business. Within the space of 12 days sometime around September 2017 there were three incidents of kidnappings in Emuoha local government area of Rivers State.
Victims of that particular incident reported that their kidnappers went as far as torturing the victims with the use of plant branches on their arms and legs if they claim not to have relatives who can pay the ransom demanded by the kidnappers or their relatives are not quick enough to meet the demands of the kidnapers.
A 19 year old Saliu Abdullahi Salman a 100 level accountancy student of federal polytechnic Bauchi who arranged with him friend to kidnap his three year old step brother and demand the sum of 10 million from father in order to raise money to buy a car.
On Thursday July 13 2018, Baale of Shangisha, Chief Yusuf Ogundare and his younger brother and accomplice Mohammed were paraded for arranging for Yusuf's son who was staying with his younger brother to be kidnapped because his younger brother was well off.
A Lagos chief was arrested foe faking his own kidnap and running to somewhere in Ibadan to hide while colluded with his bother to report the case to the police and asked the market in his area to be closed down.
Causes of kidnappings in Nigeria
1. Politics
Kidnapping didn't just sprout out of nowhere, it was caused by a number of factors which are as follows. In a nation like Nigeria where politicians are willing to go as far as giving youths ammunitions during electoral periods to perpetrate all sorts of electoral misconducts to ensure they emerge victorious ranging from stealing ballot boxes to threatening voters and forcing them to cast their votes in favour of their political candidate or party over their opposition but don't remember to make adequate provisions for those individuals hired to do their dirty political works once the election is over will cause the youths who are now back to square one to look for a means to fend for themselves. It is also important that the politicians spend money extravagantly on these hired youths as a means of motivation to these youth and when the money suddenly stops flowing, the hired now unemployed youths will not just look for a means of survival but a means that'll earn them tones of money and this is where the ammunitions given to them by the politicians come in handy.
2. Quick Money
Not all kidnappers are born from falling from the glory of being touts used by politicians, some individuals see it as a means of earning quick, cool and easy money. Individuals want to live large regardless of the cost of doing so. Individuals now place money over morals and would do anything to get it, including kidnaping.
3. Sadism
While it may sound strange some individuals just do it to get back at their fellow human beings or for some sadistic reasons. Some individuals kidnap their fellow human being to get back at a relative of such person due to dome unsettled differences. They could sometimes kill the victim so as to punish the relative that has offended them.
4. Poverty
The high rate poverty in the country can cause a moral man to question the benefits of his morality, on the average, most individuals engage in kidnapping as a means of survival some individuals see it as a means of surviving especially poverty stricken individuals, . The recession currently experienced by the country has not helped matters either but has rather made life a living hell for an average Nigerian.
5. Social Media
Social media has also encouraged youths to seek for ways to get money to enable them live flamboyant lifestyles so that pepper their friends and followers on various social media platforms. Individuals now see social media as a means of showing off ones wealth yet nobody is questioning the source of such wealth.
6. Media
The media on their own part have not helped issues by celebrating individuals who are wealthy. Gone were the days where celebrated because of the lives they have impacted on or their contributions to the society. These days, individuals are celebrated for having money irrespective of where they got it from.
7. Religion
It is also important to note that some individuals also perpetrate evil under the umbrella of religion. It makes one wonder what form of religion would encourage an individual to cause his fellow individual harm or make him or her suffer. These days religious leaders celebrate the rich and this will cause an average poor man to look for the fastest road to riches.
8. Illiteracy
The fact that education has not been nurtured makes me not to be surprised at the fact that corruption has thrived. Most individuals that engage in kidnapping as well as other social vices are not well educated and informed. If they were, they would most likely consider the long term effects of their actions
9. Civilization
Most of the individuals engaging in kidnappings do so because they are not civilized. Civilization in this case doesn't necessarily mean being education rather it is an advanced state of human society where a high level of culture, science, industry and government has been reached.
10. Greed
Isn't it funny how an individual who is doing okay will resort to kidnapping? Such is the case of so many greedy individuals. Not everybody delves into kidnapping to get money, some individuals do it to get more money.  When an individual is greedy, insatiable or is uncontended he or she will always want to acquire more no matter how much he or she has.
Problems of Kidnapping in Nigeria
What most individuals who engage in kidnapping don't take note of is the menace that their actions are causing to their immediate environment and the nation at large. Some of the problems of kidnappings in Nigeria are as follows:
1. Psychological Trauma
First of all, the trauma of being kidnapped is not something that's easy to get over and move on as some individuals are sexually assaulted, molested and raped. If not given the required medical attention, the individual may even run mad without knowing he or she is mad. An individual who was kidnapped is likely to suffer from relapse such as image flashes, fear of close spaces, fear and avoidance of physical environments and conditions similar to those of him or her in captivity'
2. Internal Displacement
In addition to raising the trauma faced by kidnap victims, incidents of kidnappings if constant raises the tension wherever it happens which is unhealthy as regards the social psychological health of individuals staying in that area and tends to put activities in such an area on hold. If security measures are not put in place immediately it may cause individuals to flee such an environment resulting in individuals being displaced.
3. Disbelief in Law Enforcment
Constant reports of kidnapping will also cause citizens to question the effectiveness and efficiency of the security agencies of the country. The security agencies will be viewed as being incompetent. If such an incident occurs in the eastern part of Nigeria say Abia state where there are police and army checkpoints at every four minute spacing then big question marks will be asked of the Nigerian police and army considering that kidnapers usually transport their victims from where they're kidnapped to where they will be kept hostage. This may even cause people to start speculating that law enforcement agencies aid kidnappers in carrying out their evil acts.
4. Slow Pace of Development
Furthermore, it is very evident most kidnap prone areas usually suffer from slow pace of development if there is any form of development that is if there are any form of development at all compared to areas free of kidnapping incidents. This because the essence of investing in any venture is to make profits and no sensible investor would want to invest his hard earned money in a place where he would spend his profit and probably his capital rescuing his workers from kidnappers.
5. High Poverty Level
Lack of investment in an area also means that there will be less firms companies and organizations present in that city or state and this also means that less jobs will be created. This also means that the poverty is more likely to be very high in such an area.
6. High Level of Prostitution
In addition to high poverty level, that particular city or state is likely to have other immoral happenings besides kidnappings as individual will place survival first and morals can come later. Besides that, the saying "immorality breeds more immorality" will fulfil itself here as money earned through illegal means is usually spent lavishly most likely on women and alcohol. In other words there will be high level of prostitution in that city or state.
7. More Incidents of Kidnappings
The saying of "immorality breeds more immorality" is also fulfilled in other means because a high level of prostitution also requires a high number of sex workers to meet the demands of those that patronize sex workers. At this juncture, kidnappers may not just do the usual business of kidnapping and demanding for money, kidnappers will also kidnap individuals particularly women to use them as sex workers. They may even decide against sending them back to their relatives after collecting the demanded ransom but retain them to be used as sex workers.
8. High Rate of Crime
As I mentioned earlier, most kidnappers spend the money gotten from kidnappings lavishly on most likely women and alcohol and with alcohol comes trouble. Research has shown that most individuals who engage in dubious activities usually take drugs before engaging in such activities to help lower their inhibition and alcohol is a drug that is not just cheap and readily available it is also legal like other drugs. The kidnappers demand for alcohol to enable them flex will cause it to be a readily available commodity and it will be available to not just the kidnappers for the after party flexing but also for other individuals who need it to cloud their sense of judgment so as to be able to perpetrate on form of evil or the other. It is now obvious that kidnapping has made that city or state a cycle of lawlessness. Typical examples of this are calabari, ogoni, emuoha, etc all located in Rivers state. Youths in the above mentioned places are known to have assorted ammunitions always with them.
9. Deformation of National Image
Also, continuous instances of kidnappings also has its toll on the image of a nation. These days, virtually everything is propagated by the media sometimes for informing Nigerian other times for increasing viewers' or spectators' reaction for their personal gain. Whatever the case, everything goes on air and we all know that in Nigeria bad news always sells. The kidnapping of the secondary school girls for example started trending on twitter such that some forgotten celebrities saw it as a means of rejuvenating themselves and coming back into the limelight. Issues like this always draw unnecessary third party attention especially from outside Nigeria which is very detrimental to Nigeria.
10. Stagnant or Poorly Developed Economy
The above mention all are bound to have one ultimate effect which is slow level or pace of development of the Nigerian economy. This is because investors won't want to invest in Nigeria. Even Nigerians won't want to invest in Nigeria if it won't yield profits. When there are no investments, there are no profits, when there are no profits, there are no taxes paid, when there are no taxes paid, when there are no taxes paid, there is one less means of revenue for the government and this will go a long way to determine the amount of structures put in place, basic amenities provided, etc.
Possible Solutions to the Problems of Kidnapping
Kidnapping is very detrimental to a nation especially a nation like Nigeria that is still at its developmental phase. This may spell doom for Nigeria if the following measures are not put in place.
The youths need to be enlightened on the devastating effects of their actions, especially in the long run as compared to its short lived benefits. They need to come to terms with the fact any form of money that comes easily will go as easy as it comes. Funny as it may sound the youths are actually aware of the fact money that comes quick goes quick but are too ignorant to really do anything about it rather they use it to boast. I once attended a street carnival where the MC said and I quote "Monday to Saturday, we hustle the money. On Sunday we come here come burn everything". The greatest form of enlightenment is via education and information. The media needs to deter youths from engaging is dubious acts by projecting the needed information about what is good and what is bad.
But how can one watch television where there is no electricity? This is where the government comes in. The government needs to provide the basic amenities for poverty stricken area. A lot of the areas mentioned in this articles have need received electricity for years, their roads are barely accessible, the only source of water they have is those provided by nature. You can't treat an individual like an animal and expect him to behave like a human being.
The Nigerian government needs to make the security agencies look like security agencies. You shouldn't expect a policeman whose gun has no bullets or worse has no gun at all to take on a well-armed criminal especially if the policeman's take home salary is barely enough to feed him not to mention his family. This is the sorry state of the Nigerian police hence some of them have resorted to some un-police like means to earn a living.
The government also needs to administer strict punishment to convicted criminal so as to deter other from engaging in it. Serious punishments should be meted out to individuals caught because human beings are rational and more often than not weigh the benefits and side effects of their actions before engaging in it. This will only when the earlier mentioned aspects have been taken care. Like I said, you don't treat a man like an animal and expect him to behave like a human being.
The government also need to place a ban on the abuse of substances as most criminals resort to hard and usually illegal substances to enable them perpetrate their evil actions. There should be heavy penalty on those using such substances and a much heavier one on those who provide them with it.
Awareness campaigns should also be carried out to enlighten individuals and help them realize situations that expose them to kidnapping. There should also be awareness on the adverse effects on posting one's life social media. A kidnapper cannot successfully kidnap you unless he has sufficient knowledge of you.
Individuals should also learn to avoid putting themselves in tight or difficult situations. This is critical to adolescents, in a bid to avoid been monitored by her parents an adolescent girl may sneak out of the house to attend a party without carrying her phone or an adolescent boy may lie about his whereabouts to his parents. The act of posting one's life on social media should be avoided as well as adolescents are fond of posting more than necessary on social media.
Individuals also need to develop the habit of being contented with what he or she has no matter how small. Most people who delve into criminal activities are individuals with unquenchable desires to amass wealth for themselves at all cost. No contented individual would consider kidnapping another individual in a bid to get money
Individuals also need to learn to be humane. They need to learn to value and have compassion for other individuals. If one is humane, he or she won't see the sense in hurting another or exploiting another for his or her personal gain.
Individuals also need to be hardworking and to also recognise the fact that nothing good comes easy and nothing that comes easy will last for long. They need to understand that there is no shortcut to success.
👍Advertise your business on InfoGuideNigeria.com!
From just N4,999 per month, you can advertise your products and services to over 1,500,000 users on our website. Click here to read more.
👇👇👇👇👇
Information is Power!
Don't miss any valuable information or opportunity that can change your life, business, and family positively and permanently.
👇👇👇👇👇
For Latest updates on News, Jobs & Business Ideas, and Opportunities.
Copyright Warning!
Contents on this website may not be republished, reproduced, or redistributed either in whole or in part without due permission or acknowledgment.
.
Proper acknowledgment includes, but not limited to (a) LINK BACK TO THE ARTICLE in the case of re-publication on online media, (b) Proper referencing in the case of usage in research, magazine, brochure, or academic purposes,.
.
All contents are protected by the Digital Millennium Copyright Act 1996 (DMCA).
.
The images, except where otherwise indicated, are taken directly from the web, if some images were inserted by mistake violating the copyright, please contact the administrator for immediate removal.
.
We publish all content with good intentions. If you own this content & believe your copyright was violated or infringed, please contact us  for immediate removal.
🤑 Start Making Money from home today!
👉 Get the correct
FREE FOOTBALL PREDICTION
TIPS
and
Guides
today.
Click here