Health & Beauty
10 Problems of Nigeria Health Sector and Possible Solutions
A healthy nation is a wealthy nation. Access to elementary healthcare issue is not just a health issue; it is also a human right issue. Millions of Nigerians are living in total rebuff. Lots of basic amenities we should possess as a citizen are seen as gold, a rare commodity. Most Nigerians have no concept of what insurance is much less health insurance.
While the ones that are aware are yet to appreciate the essence of insurance. When medical care or emergency is required, the patient should be more focused on getting better rather than worrying about the resources  to pay for the bill.
👉 Relocate to Canada Today!
Live, Study and Work in Canada.
No Payment is Required! Hurry Now click here to Apply >>
Immigrate to Canada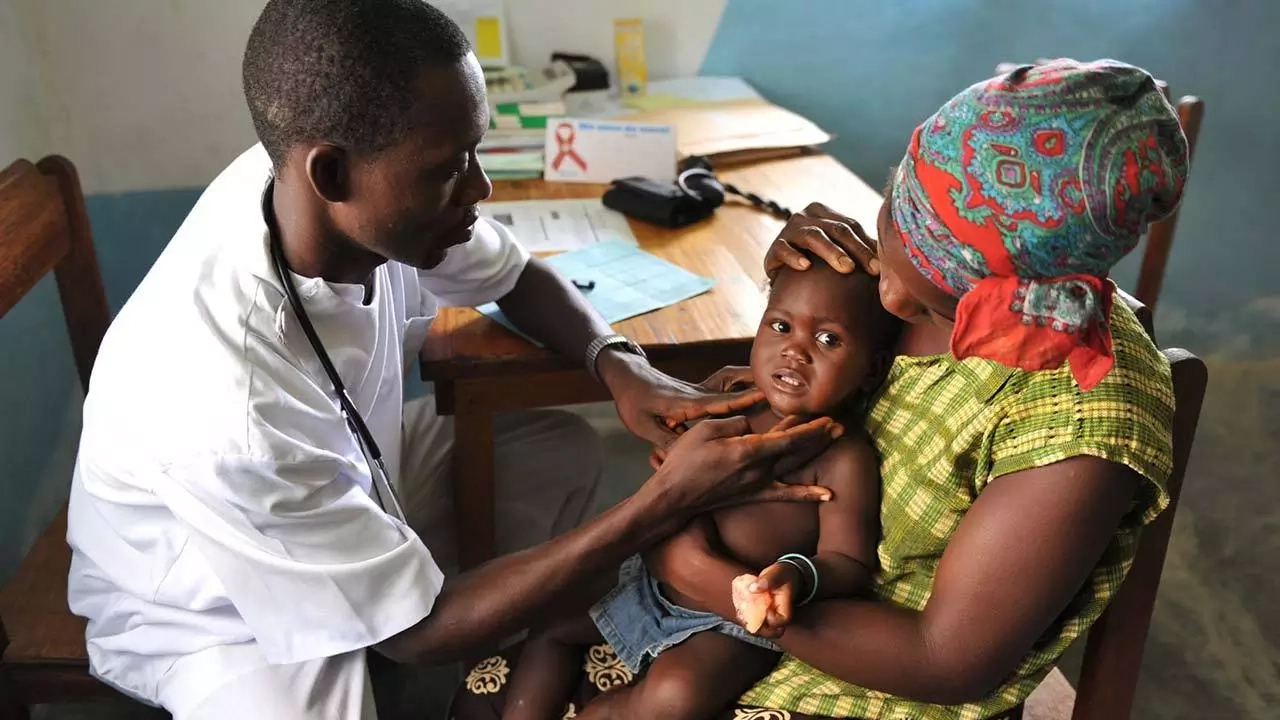 In some countries such as the United Kingdom or Canada, healthcare coverage is provided by the state government and is seen as every citizen's right just the same way public education, police service, street light are seen as part of public service for the nation.
Health insurance can be defined as the as the coverage that provides for the payments of benefits as a result of sickness or injury. The health insurance policy could be such between an insurance company and an individual, or it could be provided by an employer sponsored self-funded plan (this is on US specified only).
Read Also: Problems of Nigeria Health Sector and Possible Solutions
The United Nations have seventeen sustainable development goals, of which number three is "ensure healthy lives and promote wellbeing for all at all age". This boils down to health security.
The National health insurance scheme NHIS took off in 2005. It is a body established under act 35 of 1999 constitution by the federal government to improve the health of all Nigerians at an affordable cost through various prepayment systems.
The NHIS have been around for a while but unfortunately, not all Nigerians have access to it. The purpose of this article is to outline the problems of the NHIS and possible solutions to them.
1. An uninformed public
Traditional marketing such as billboards and printouts are fast way of letting the public aware of NHIS. Yes, we live in a digital world but in a country where technology is not yet at its peak, the former and latter serves as better means of giving out the information.
👉 Relocate to Canada Today!
Live, Study and Work in Canada.
No Payment is Required! Hurry Now click here to Apply >>
Immigrate to Canada
2. Ignorance of the citizen
Most Nigerians are illiterate residents in the rural area whose only source of information could be hearsays.  The government could create awareness programs to rural areas across the nation.
3. Misplaced priorities
Most hospitals are usually more focused on treating an illness rather than preventing it. Preventing diseases or illness or injury is the most least cost effective way to improve health. (Dr Olamide Orekunrin , political matters).
4. Lack of government interest
Most times the Nigeria government only get interested in what gives them lots of profit. When the government does not support or help in developing the healthcare system, it is definitely doomed to fail. The government should invest more in the health sector and give out loans to partnering organisations.
5. Inadequate public enlightenment
Nigerians who have heard of NHIS do not have a general knowledge of what it means or what it stands for. They hear insurance and quickly back out because they automatically assume it is something that is going to cost a lot. A very comprehensive explanation should be given to the public, the kind of explanation that has just one definition to everyone.
6. Poor marketing strategy and means of operation
This can be corrected by making NHIS a very compulsory act. Every new born should be immediately enrolled instead of making it seem like an option.
Also, the insurer needs to be given some sort of assurance that their insured money is really being put to good use by advising him or her to go for medical check-up regularly with their insurance money already covering the bill.
Nigerians need proof, immediate proof at that and if the government need them to continue paying for their insurance, they must give the public something to make them come back and make them feel they have done the right thing, like a pat on the back.
7. Lack of motivation of the health workers
This boils down to underpayment. In the process whereby the workers are not being paid enough for their service, they lost interest. This could even lead to a bigger problem as they may treat patients without courtesy.
They may fail to show up at work on time or even at all and may fail to treat patients in the best possible way. Doctors are life savers, if their lives cannot be saved, who will save ours? Their payments should not be something to be joked with, they should be paid on time
8. Corruption within the NHIS
Even if corruption seems to be the order of the day for almost all the government sectors, the health of every citizen should not be something to take lightly.
Mr Yusuf Usman"; the executive secretary of the NHIS said the NHIS as an institution had paid so much money to the HMOs from 2005 but that there was nothing to show for the expenditure. Fortunately, he has launched a campaign to get rid of the scheme of corruption, inefficiency and impunity.
9. Lack of medical doctors
It is not rare anymore to find a Nigerian always willing and ready to leave the country if the opportunity were presented. More than 40,000 of the 75,000 registered Nigerian doctors are practising abroad while 70 per cent in the country are thinking of taking jobs outside the country.
If new hospitals can be built, the existing ones taken proper care of, more medical equipment is supplied, a favourable atmosphere for doctors to work in, most Nigerian doctors would be happy to stay. Many hospitals of the country are responsible for needless deaths that could have been prevented immediately.
Nigeria is a great nation and is supposed to set trends for other countries to follow. We still have a long way to go concerning development and tackling health issues should be a nation's top   priority.
📢

We are hiring writers!
Article Writing Jobs
- We are hiring good freelance writers -
Click here to apply
👇👇👇👇👇
Immigrate to Canada Via Job Offer!
Get latest Jobs in Canada for foreigners with visa sponsorship 2023 and how to apply. Don't miss this opportunity that can help you relocate to Canada with your family.
👇👇👇👇👇