Education
Problems and Prospects of Open and Distance Education in Nigeria
Open and distance education in Nigeria has played a tremendous role in human development and socio-economic growth of Nigerian state. Education is the bedrock to every development, and instrument of political stability, and industrial advancement.
It is about human capacity building and capability improvement. Education inculcate in human values that helps informed their characters, attitudes and behavior as they contribute positively to the development of their communities hence, the establishment of open and distance education in Nigeria in order to give society's under-privileged individual the possibility of accessing education, a type of education that will help informed their choices about life.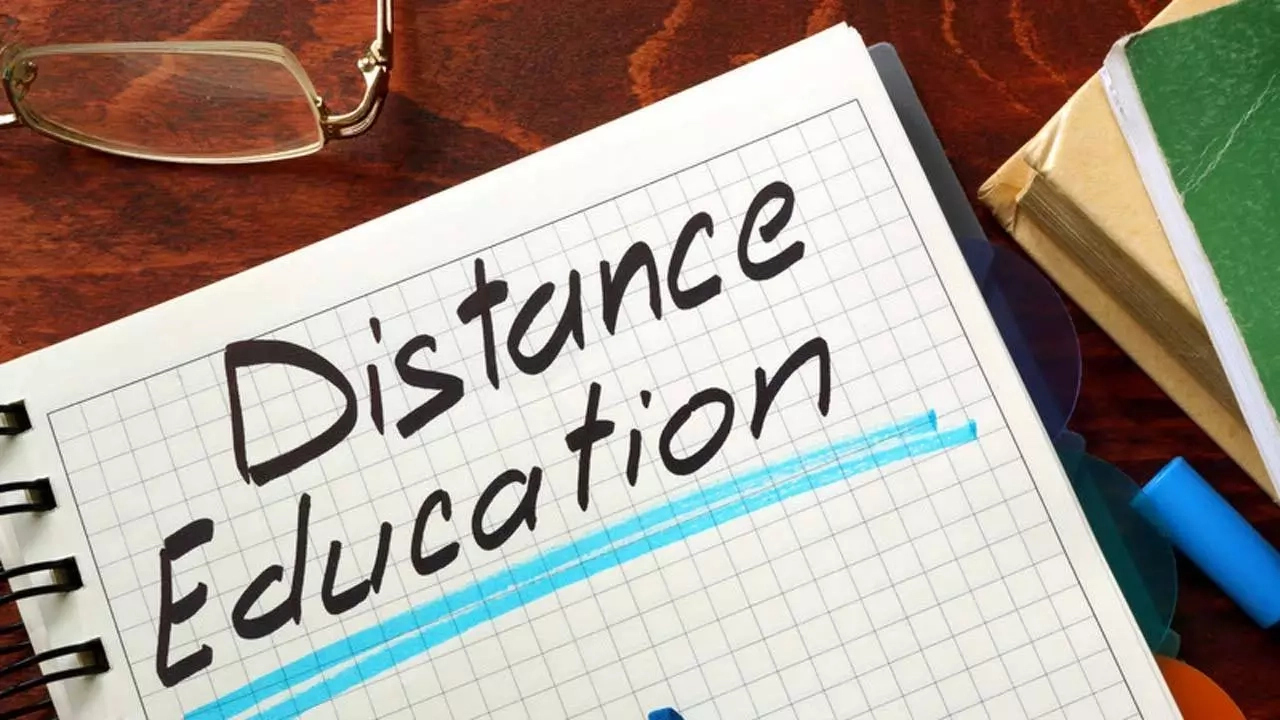 Education, as the case may be, prepare an individual to suit into labour market, civil service and continuous personal development necessary for industrial advancement of the people, and socio- political growth of a nation.
Therefore, it is education that adds value to human dignity and meaning to life.
Accordingly, open and distance education helps in extending the horizon of education particularly, to those individuals who were unable to access education during their tender ages.
So, one of the factors that facilitates the establishment of open and distance education was the fact that education is considered a necessity to life, as well as human fundamental right to acquire education.
Authority has acknowledged education as a veritable instrument for individual development and societal advancement. Another aim of opening open and distance education was to ensure that every person earned education in order to achieve the National Education Policy, because to achieve political and social and economic development, education was therefore a necessity. However, open and distance education has served a number of purposes hence, the meaning of open and distance education:
What is open and distance education?
Open and distance education is a process of learning which allowed for accessibility of education, where everybody can study from the distance (from anywhere in the world). In other words, open and distance education is accessing education offer from any distance.
Open and distance education can be obtained through internet or online and/or teleconferences, and it is mainly for those working class adult or the vulnerable members of the society who lacked the privileged of enrolling in the conventional learning institutions with the aim of making education accessible by the larger number of persons.
Prospects of open and distance education in Nigeria
1. Accessibility of education by all:
Open and distance education often open to every person of all ages, irrespective of where one is resident. It is open to people both at home and abroad, the vulnerable persons and the unprivileged individuals, because their service and learning methods have given everyone access to education. One cannot be restricted because of location or language.
2. Openness of the programme:
Privileges are given to students to choose the time and place that are convenience to them. They can equally select the method they want so as to maximize fully the benefit of open and distance education. Moreso, change of courses can be affected easily to suit ones interest, as well as combining courses to one's delight. Unlike conventional education institutions that perhaps, requires specific requirement to earn admission into the programme, but in open and distance education, specific entry requirement is not required.
3. Free time and pace:
Students do not have to finish their programme of study within a given period of time; rather, they study at their own time and pace. They make the decision and how to go about their study, and they study anytime they feel like studying, as sometimes their learning is done through online.
Problems of open and distance education in Nigeria
1. Conflicting policy:
Before the implementation of open and distance education in Nigeria, the policy was to adopt the traditional approach, that is, the face to face approach in tertiary institutions but some issues arises, when some educational organizations rather opted to adopt the modern technology technique in offering open and distance education. This approach is in contrast from what was conceived earlier.
The reason for this departure is attributed to financial interest and a calculated attempt to remain competitive in the business, and all these remained the wrong reasons for the establishment of open and distance education. That is why the programme is unsuccessful because it has lost its clear mandate.
2. Lack of adequate planning:
The mandate of open and distance education in Nigeria has not been achieved, despite its promises and good ideas, the programme has failed to see the important of quality planning in implementing open and distance education in Nigeria, because actually, the success of the programme supposed to be directed by the already conceived planning strategies.
This would have ensured the need of allowing access to education for all.
3. Lack of clear cut guidelines:
Planning is not however, the only problem of open and distance education in Nigeria, lack of clear cut guidelines, that would have directed educators to plan effectively the open and distance education implementation in the tertiary institutions in the country. They have failed to take into consideration the reason to which open and distance education was formed, because before any plan is implemented in the open and distance education, assessment of education organization supposed to have been taken into consideration in order to enhance open and distance education.
Conclusions and Suggestions:
There is need however, for more tertiary institutions in this emerging large scale economic growth. Continuous acquisition of knowledge and education is so important in order to help secure human development, political stability, socio-economic growth and cultural advancement.
Nevertheless, no amount of tertiary institutions build will meet the demand of education in Nigeria, because apart from huge amount of money involve, there have to be physical infrastructures, such as class room, library, laboratory, etc, and this facilities must be maintained too. But in open and distance education, the cost is less than this.
Rather, it calls for more resources and money to be spent on students' support programme, and service, and course designed, as well as course development. This is expected to bring about better performance from students in respect to quality education offering them as they combine their studies with work and families.
Information is Power!
Don't miss any valuable information or opportunity that can change your life, business, family positively and permanently.
👇👇👇👇👇
Subscribe to Blog via Email
✍️ Be Our Guest Publisher!
Do you have a press release, breaking news,  or any other helpful information to share with our growing readers? If yes, send your article to 👉 infoguidepr@gmail.com.
We will be glad to publish it if the information is useful to our audience.
This post can be helpful to somebody else, please share it on Facebook, Whatsapp, Telegram and Twitter. There are buttons below for this (easy to use too)!
Make money writing for us. Apply for
Freelance writing jobs in NIgeria
.
.
Copyright Warning!
Contents on this website may not be republished, reproduced, redistributed either in whole or in part without due permission or acknowledgment.
.
Proper acknowledgment includes, but not limited to (a) LINK BACK TO THE ARTICLE in the case of re-publication on online media, (b) Proper referencing in the case of usage in research, magazine, brochure, or academic purposes,.
.
All contents are protected by the Digital Millennium Copyright Act 1996 (DMCA).
.
We publish all contents with good intentions. If you own this content & believe your copyright was violated or infringed, please contact us at [infoguidenigeria@gmail.com] to file a complaint and we will take necessary actions immediately.