Education
10 Problems facing students in Nigeria
Before I begin, permit me to praise every individual making effort to gain formal education despite the fact that education cannot be said to be the keys to success in Nigeria considering the fact that we have poor literates and extravagantly rich illiterates.
The usual saying is "if you consider education expensive, try ignorance" but in the light of the truth, education seems to be more expensive compared to ignorance and this is one of the many problems facing individuals who decide to choose education over ignorance.
👉 Relocate to Canada Today!
Live, Study and Work in Canada.
No Payment is Required! Hurry Now click here to Apply >>
Immigrate to Canada
That being said, let us consider what educations means, who a student is, problems facing students in Nigeria and possible solutions.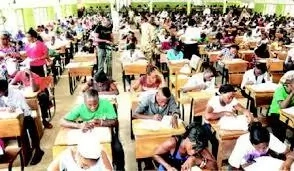 Education is the act or process of acquiring skill, knowledge, discipline by training, learning and instruction that can serve to better one later in the future either for solving problems, taking up a profession or passing on knowledge.
A student simply put is one that is still in the process of acquiring knowledge. Please note that students discussed in this article are those individuals acquiring formal education at various levels i.e. primary, secondary or tertiary levels.
Problems facing students in Nigeria
Ask any undergraduate how is school and you will get the automated response of school is fine but if you probe further you will be surprised at what such students in going to school.
Not that I am discrediting school as students all over the world are faced by challenges but there are some problems or challenges that are peculiar to Nigeria. Some of these problems include:
1. Total Theoretical Learning
Most individuals who attend government owned schools are the usual victims of this particular problem. Everything you heard is learnt, you barely see or do what you learnt. I for example never saw a skeleton until it was two weeks to my senior secondary certificate examination.
2. Educational policies
This is particular to students in the university where with every new vice chancellor comes a new policy especially if the former vice chancellor is not from his cartel per say.
In University of Port Harcourt for example some students were forced to repeat sessions they have left 2 years ago because a policy that wasn't there years ago was implemented by the new vice chancellor.
👉 Relocate to Canada Today!
Live, Study and Work in Canada.
No Payment is Required! Hurry Now click here to Apply >>
Immigrate to Canada
3. Lack of Physical Educational Facilities
Most government owned schools only have classrooms. I wonder what plans the architect of such a school had for the teachers and administrators of such school when he was laying down plans for building such school.
Most government schools lack offices, laboratories, some don't even have toilets, which is just half as bad as it gets.
4. Lack of recreational facilities
The only means of recreation in most government owned schools are usually large expanse of land which serve as make shift football pitches, besides that there is pretty much nothing else.
In as much as students need to be educated, they also need to relax and play as all work and no play make Nigerian students dull students.
5. Teachers' Attitude Towards Students
Most individuals who become teachers are usually individuals who were unable to acquire other jobs hence resorted to teaching and as such they will never do it with passion.
Such a teacher will barely come to class, he will not form his lesson notes, he will not take time to explain well and so on.
6. Lack of Teachers
The state of most school are horrible because besides the fact that there are not adequate facilities, there aren't enough teachers to use the few facilities to impact knowledge on the students. The ratio of teachers to students is 1:100 if not more than.
7. Lack of Qualified Teachers
Most of the so called teachers at the various school levels do not have a degree in education. In other words, most of the teachers in various school levels are make shift teachers because they don't have the proper qualification and they don't have the adequate knowledge to properly teach students.
8. Lack of creative teachers
It take more than qualification on the part of a teacher to successfully pass knowledge onto students.
It takes creativity and the ability to improvise to actually prevail against the state of Nigerian schools and creativity is something that is very much lacking in Nigerian schools.
9. Students' Attitude Towards Education
Some students act like they are being paid to go to school. They don't make any effort to learn while in school, they take school for a ride and so on. Strange as it may sound, students are sometimes the cause of their own misfortune.
10. School only Students
In as much as it is important to go to school, it is far more important to take advantage of the other services school provides students with outside the classroom.
Some students to make effort to join clubs, unions and organizations which are within school and approved by the school neither do they take up leadership positions. I wonder how such individual will fare outside school.
Possible Solutions to Problems Facing Students in Nigeria
Students with their own effort combined with help from their parents, teachers and the government can successfully navigate through school and succeed in their after school life if they take the following steps:
Diligent Students
Students first of all need to make effort to succeed in school. This can be done by attending classes regularly, doing their assignment and reading after their classes to have better understanding of the subject matter and so on.
All Round Learning
Students should make efforts to participate in co-curricular and extra-curricular activities, societies and organizations as approved by the school. Students shouldn't only join the group for the sake of it but try to put in their own effort towards the growth of the group.
All Round Education
Teachers on their own part need to ensure that students don't only just learn what is taught in class but also ensure that students engage in co-curricular and extra-curricular activities and this can be done by making it part of students continuous assessment and awarding prices to participation in such groups.
Improvisation by teachers
Teachers shouldn't always talk all that students are to learn, teachers can make drawings of them or get an artist to make cheap replica or representation of such objects of learning.
Field Trips
Students should also be allowed to go on field trips, excursions, etc. as this will give them a more vivid picture of what they are learning or what they have learnt. Industrial training is also of good benefits to students as it will not just give them vivid pictures of what their discipline would look like when they become professions but also give them the opportunity to put to practice what they have learn.
Employment of Teachers
It's really amazing how most school have very little teachers yet we have a lot of educated individuals on the street looking for a means of livelihood.
Government should make effort to employ more teachers as this will not only stock our schools with teachers but also ensure that individuals have a means of livelihood and students get quality educations.
Training of Teachers
Teachers should be regularly sent on training so as to equip them with new and updated skills necessary for successfully carrying out their duties as teachers. This will also help to groom unqualified teachers and make them effective.
Qualified teachers
Government should also ensure to hire only qualified teachers i.e. teachers who have degrees in education because they aren't just professionals but professionals who are armed with the adequate skill and knowledge of human behavior and personality then will come handy when teaching.
Projection
Teachers should not just teach students but enable students project how their disciplines would look like when they become professions. This is necessary because it will give students clear pictures of what they are most likely do, organizations they are most likely to function and roles they are most likely to take when they leave school.
Employment of counselor
Government should also employ counselors as teachers can do it all. Counselors are professional who undertake to help needy individuals by providing them with adequate information that will enable them become more self-directive when taking subsequent decisions on educations, personal-social and vocational issues.
👇👇👇👇👇
Immigrate to Canada Via Job Offer!
Get latest Jobs in Canada for foreigners with visa sponsorship 2023 and how to apply. Don't miss this opportunity that can help you relocate to Canada with your family.
👇👇👇👇👇