Economy
10 Problems of Urbanization in Nigeria and Possible Solutions
Urbanization according to Wikipedia refers to the population shift from rural to urban areas, the gradual increase in the proportion of people living in urban areas and the ways in which each society adapts to the change.
Urbanization can be quantified either in terms of the level of urban development relative to the overall population or as the rate at which the urban proportion of the population is increasing.
It is predicted that by 2050 about 64% of the developing world and 86% of the developed world will be urbanized. It is important to note that urbanization is not a modern phenomenon and has always happened as man advanced. Technological advances make it unavoidable.
Read Also: Problems and Prospects of Urbanization in Nigeria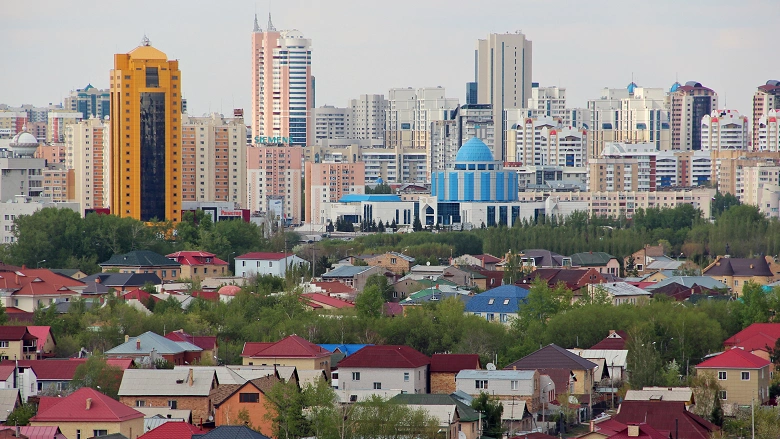 Urbanization occurs as a result of modernization and industrialization. When technological advances bring about new and more efficient ways of carrying out tasks, it invariably results in urbanization as people move to wherever these technologies are available.
The industrial revolution played a big role in rapid urbanization with the introduction of machines. As these machines were invented, industries sprang up and people left the countryside for the towns and cities.
In Nigeria, the discovery of oil and the citing of the seat of power in Lagos and subsequently Abuja has led to the urbanization of cities such as Port Harcourt, Calabar and Warri. However it has not been without its consequences. In this article we explore the problems of urbanization in Nigeria and possible solutions.
Problems of Urbanization in Nigeria:
1. Increase in Crime Rate and Insecurity
Several studies point to a correlation between high crime rates and urbanization. Unlike rural populations, the population in urban areas is high and most of the urban dwellers do not know each other.
This presents a security problem as no one knows who or what his neighbor is. Contrast it with the rural areas where virtually everybody knows everyone. It is easy to identify criminal elements.
The large population also makes it more difficult for the police to secure the area and with reports showing that the Nigerian police are understaffed, insecurity can only get worse. Since a lot of the people who migrate to the urban areas do not possess the skills required to work in the city, some people resort to crime in order to survive.
Read Also: How To Start Real Estate Business Investment In Nigeria
2. Rural Flight
This is an inevitable consequence of urbanization. When urbanization occurs, the place most affected is the rural areas. Rural dwellers migrate to the towns and cities as a result of the presence of social amenities, the lure of easier better paying jobs and a generally higher standard of living.
As the cities grow and the rural areas remain at the same level of development, the population in the rural areas keeps migrating to the urban areas.
3. Loss of Valuable Manpower in the Rural Areas
Cities are not developed by ghosts or weaklings. They are developed by able-bodies men and women. When rural-urban migration begins, the first set of people to leave are the young men and women. These are the people capable of acting as agents of change in their society.
Rather they move to the urban areas. A visit to most rural areas in Nigeria would show that the population above 60years and below 16 is higher than that of people aged 18-50. When this happens, valuable manpower is lost and economic activities are either halted or stagnated.
4. Pressure on Social Amenities
Nigerian governments are notorious for failing to plan for the future. Most things are left to chance. When many people migrate to the urban areas, it puts a lot of pressure on available social amenities and other basic infrastructure.
Using Lagos as an example, it is Nigeria's most developed city and its traffic jams are legendary. Housing facilities are hard to find and in most cases prices are exorbitant. This is as a result of its high population which makes it one of the most populated cities in the world.
5. High Standards of Living in Urban Areas
With more people coming into the cities, there is an increase in economic activities which leads to a higher standard of living than is obtainable in the rural areas. The cost of living in urban areas is significantly higher than that or the rural areas.
The cities of Lagos, Abuja, Calabar and Port-Harcourt are just some examples of cities with both high standards and cost of living. Prices of basic needs like housing, clothing and feeding are much higher than in the rural areas.
6. Stress
Traffic jams that last hours, fast pace of life, hectic work schedules. These are some of the challenges that come with living in cities. A lot of those who live in Nigerian cities are just doing their best to stay afloat.
They would do anything no matter how difficult if it ensures that they have a roof over their head and food to eat. This is often done to the detriment of their health.
They do not stop to rest and soon get stressed out. On the other hand, in the rural areas, what is needed to live a good life is little and so they do not stress themselves a lot.
Read Also: 10 Problems of unemployment in Nigeria and possible solution
7. High Rate of Unemployment
The number of people living in cities who are capable of working is higher than the number of jobs available. As more people flood the cities in search of elusive jobs, the unemployment rate keeps growing.
A significant percentage of Nigerian youths are unemployed and most of them stay in urban areas. If they lived in rural areas, then they could be employed in agriculture which is the main employer of labour in rural areas.
8. Urban Heat Island
An urban heat island is formed when industrial and urban areas produce and retain heat. In rural areas, much of the heat produced is absorbed by vegetation however in the urban areas, much of the heat produced from the sun and industrial activities is absorbed by buildings and asphalt thus forming a heat island. This is why urban areas are significantly warmer than rural areas.
9. Inadequate and Poor Housing
In order to meet the housing needs and therefore make money, many people build substandard houses. There have been cases where houses built with sub-standard materials collapsed killing its occupants and leading to loss of properties. In some parts of the country, the standard of houses where people live in is appalling.
A lot of houses lack basic amenities but people still live there because they do not have the money to pay for better houses. A refusal of the government to ensure that houses are built in accordance with set standards ensures that such conditions remain.
10. Development of Slums
Majority of the people who live in urban areas in Nigeria are either unemployed or simply cannot afford to live in the city. Coupled with inadequate houses, slums are created. The slums of Makoko and Ajegunle in Lagos State are just some examples.
Read Also: 10 Ways to Reduce Unemployment in Nigeria
Possible Solutions to Problems of Urbanization in Nigeria:
1. Development of rural areas
One of the problems created by urbanization is uneven development. The urban areas are developed at the expense of the rural areas. If the rural areas are developed, then the tide of rural-urban migration can be stemmed.
2. Government supervision of housing
One of the roles of the local government is the supervision of houses. There should be a standard to be maintained in the building of houses. When this is absent, people build according to their personal standards which may be low.
3. Provision of more infrastructure
Urbanization is an unavoidable trend in any society. However it is possible to limit its negative impact on society. One of the ways to do that is by providing more infrastructure and basic amenities.
Most parts of Nigeria do not have good roads, health services and electricity. This puts a strain on the urban areas that have this and they invariably break down sooner rather than later.
4. Encouragement of enterprise
A high rate of unemployment is associated with urban areas. While the government has a role to play, it is impossible for any government to singlehandedly provide employment for all its citizens.
In this case, enterprising individuals should be encouraged to start businesses. Small and medium enterprises should be encouraged in order to reduce unemployment.
Common challenges they face such as power and frequent taxation can be solved to enable them grow and subsequently create jobs.
Read Also: 10 Ways to Prevent Flooding In Nigeria
5. Planting of trees and flowers
The effects of climate change are more severe in urban areas than in rural areas mainly because of the absence of vegetation in urban areas. Urban dwellers should be encouraged to plant trees and flowers to mitigate the effects of climate change.
6. Industrial areas should be created to limit the areas where industrial emissions are produced. Cars which emit an unacceptable level of exhaust fumes should also be taken off the road.
As stated earlier, urbanization is unavoidable. However, although it is mostly associated with negative consequences, it has its advantages and controlling it is key to harnessing these benefits.
🤑 Start making money from home today!
👉 Get correct FREE TIPS and Guides on how to make money from home today. Click here to start
.
👍Showcase your business here!
With over 1M unique users per month across all channels, we have a large audience for you to showcase your products and services. Simply get in touch via 👉 marketing@Infoguidenigeria.com.
🤑 Make Money now!
👉 Make money writing for us. Apply for Freelance writing jobs in Nigeria.
👉 Make Money as InfoGuideNigeria Advertising Agents, read more here
.
This post can be helpful to somebody else, please share it on Facebook, Whatsapp, Telegram and Twitter. There are buttons below for this (easy to use too)!
Copyright Warning!
Contents on this website may not be republished, reproduced, redistributed either in whole or in part without due permission or acknowledgment.
.
Proper acknowledgment includes, but not limited to (a) LINK BACK TO THE ARTICLE in the case of re-publication on online media, (b) Proper referencing in the case of usage in research, magazine, brochure, or academic purposes,.
.
All contents are protected by the Digital Millennium Copyright Act 1996 (DMCA).
.
We publish all contents with good intentions. If you own this content & believe your copyright was violated or infringed, please contact us at [infoguidenigeria@gmail.com] to file a complaint and we will take necessary actions immediately.