Religion
Notable Religious Organizations In Kaduna, Nigeria
In December, 2015, some members of the Shiite group; a religious group in Kaduna were involved in a clash with some members of the Nigeria armed forces.
This led to the death of several members of the Islamic group.
The unfortunate event was caused by members of the Shiite group blocking the PZ-Samaru road; a major expressway linking to Army Depot, Zaria.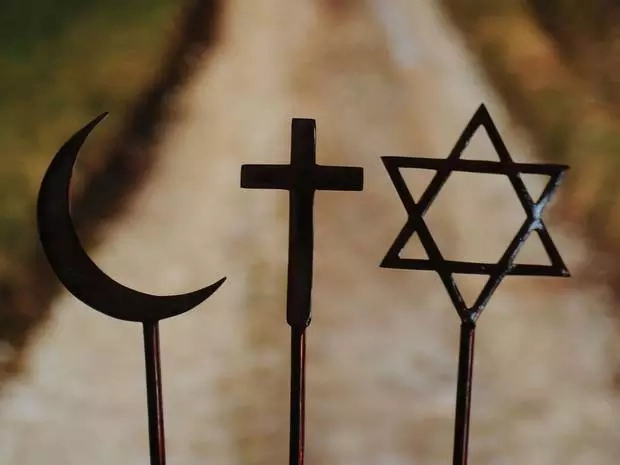 The Shiite sect is just one of many religious organizations in Kaduna, Nigeria. I would be looking into some of the other religious organizations in Kaduna, their principles and how they were founded
Religious Organizations In Kaduna, Nigeria
No doubt, Kaduna Nigeria is a religious state with both active Muslim and Christian groups. These religious groups have made profound influence on the people of the state, affecting their mentality, behavior, opinions and approach to life.
These religious groups are widely polarized with each forming distinct fundamental principles even in the same religion. Under these groups we have;
Muslim organizations
a. Izala movement
b. Sunni Islam
c. Shia movement
d. Sufi Movement
e. Ahmadiyya
Christian Organizations
a. Christian Organization of Nigeria (CAN), Kaduna branch
b. Christian aid of Nigeria, Kaduna branch
c. Nigerian Baptist Convention, Kaduna
Muslim Organizations
1. Izala Society
This is a very large Islamic organization established in Northern Nigeria.
The main aim of the Izala movement is to reduce the spread and influence of the Sufi brotherhood, who embrace innovation more than any Muslim sect.
Izala members want to keep the religion of Islam free from secular teachings as well as the influence of modernity.
Originally it was called Jama'at Izalat al Bid'a Wa Iqamat as Sunna (Society of Removal of Innovation and Re-establishment of the Sunna)
The society was started by Sheikh Ismaila Idris in 1978 in Jos, Plateau State.
Izala movement is one of the largest Islamic groups in Nigeria. It can also be found in countries like Chad, Niger, and Cameroun.
Izala movement has a responsibility of spreading the Islamic faith through education and mission works.
2. Shi'a Movement
Shia movement was introduced to Nigeria in 1980 by Ibraheem Zakzaky. Shia belongs to a minor Muslim group in Nigeria.
Shi'a Islam believe that Ali ibn Abi Talib; son-in-law and cousin to Prophet Mohammad was his first caliph.
Though a minority group; Shia is beginning to gain much influence in the northern part of Nigeria.
In recent times, there have been clashes between Shia members and Sunni members as well as Shia members and the Nigerian armed forces.
3. Sufi Movement
Sufism is not just an Islamic organization; it is an ideology and a way of life for many of its members who have chosen it as the way to grow their faith.
It is an esoteric Islamic organization that practice asceticism; abstaining from all forms of worldly enjoyment. They spend a considerable amount of time studying the Holy Quran to gain deeper understanding into the works of Allah.
Their main principles are the study of the lives of the saint, the Holy Quran and the Hadith. They live in complete obedience to the life of Allah.
There are two orders of Sufi; Tijaniyyah and Qadriyyah.
Some examples of popular Sufis are Sheikh Usman Dan Fodio and his son, Muhammad Ballo, Sheikh Adam Namojiy, Sheikh Muhammad Nasir Kabara and his son, SheikhQaribullah Kabara, and Sheikh Nda Salaty.
4. Ahmadiyya
Ahmadiyya is one of the oldest Islamic organizations in Nigeria. It was started in 1916 in Nigeria.
Today the Ahmadiyya society represent over 3% of the total Muslim population in Nigeria.
Ahmadiyya was started in India in 1883 by Hazrat Mirza Ghulam Ahmad.
The main aim of Ahmadiiya is to uphold the true meaning of Islam by protecting its members from the influence of other practices and restore mankind to the true religion of Islam.
Hazrat Mirza Ghulam Ahmad was responsible for the growth of the society and he wrote a number of books as regards the enlightenment of Islam.
5. Sunni Islam
Sunnis are the largest Muslim groups in Nigeria.
There are over 60 million Sunnis in Nigeria. They also belong to the Maliki School of Jurisprudence.
The Maliki School of Jurisprudence is a school for the teaching of Islamic laws, they depend on the Quran and Hadith as a source of their judgment.
They also place great authority and respect for the consensus of the people of Medina when making Islamic laws.
Sunni Islam differs from Shia Islam, in that they belief that Abu Bakr was the first caliph of the prophet Muhammad.
Christian organizations
1. Christian Association of Nigeria, Kaduna Branch
The Christian Association of Nigeria represents all Christian churches in Nigeria. It is very active in promoting and fighting for the cause of Christians throughout Nigeria.
It is very active in northern Nigeria and has office in Kaduna, Nigeria.
CAN was established in 1976 and its initial members where Catholics and early protestant churches.
It is presently headed by Ayo Oritsejafor and its past presidents include Sunday Mbang, Anthony Olubumni Okogie, Peter Akinola and John Cardinal Onaiyekan.
2. Christian Aid, Kaduna Branch
Christian Aid is one of the largest Christian organizations in Nigeria. It was founded in Europe in 1945 to assist Christians who wanted to help people in war torn Europe after the end of the wars.
The organization is based on the teachings of Jesus Christ and as such acts in accordance with the Christian faith.
It has a mission to help the poor and oppressed irrespective of their background, religion or race. Christian Aid works in poor and war torn countries providing them with a means of livelihood.
It collaborates with other agencies such as the Action by Churches Together International. Christian Aid has a policy of not associating their aid with evangelism.
Christian Aid's vision is to end poverty and suffering of people because they believe it's a mandate from God for people to live their lives as happy as they can.
As such, it collaborates with other organizations and religion who key into their vision of ending hunger and suffering of people.
3. Nigerian Baptist Convention, Kaduna Branch
The Nigerian Baptist Convention is the largest Baptist group in Nigeria comprising of about 3 million baptized believers.
It is affiliated to the Baptist World Alliance in US. Nigerian Baptist Convention through its registered churches is present in all states in Nigeria including Kaduna.
The headquarters of the Nigeria Baptist Convention is in Ibadan, the Oyo State Capital.
The organization apart from conducting its mission work also operates nine training schools in Nigeria, together with hospitals and medical training centers.
Information is Power!
Don't miss any valuable information or opportunity that can change your life, business, and family positively and permanently.
👇👇👇👇👇
For Latest updates on News, Jobs & Business Ideas, and Opportunities.
Copyright Warning!
Contents on this website may not be republished, reproduced, or redistributed either in whole or in part without due permission or acknowledgment.
.
Proper acknowledgment includes, but not limited to (a) LINK BACK TO THE ARTICLE in the case of re-publication on online media, (b) Proper referencing in the case of usage in research, magazine, brochure, or academic purposes,.
.
All contents are protected by the Digital Millennium Copyright Act 1996 (DMCA).
.
The images, except where otherwise indicated, are taken directly from the web, if some images were inserted by mistake violating the copyright, please contact the administrator for immediate removal.
.
We publish all content with good intentions. If you own this content & believe your copyright was violated or infringed, please contact us at [infoguidenigeria@gmail.com] for immediate removal.
🤑 Start Making Money from home today!
👉 Get the correct
FREE FOOTBALL PREDICTION
TIPS
and
Guides
today.
Click here
.
👍Advertise your business here!
With over 1M unique users per month across all channels, we have a large audience for you to showcase your products and services. Simply get in touch via 👉 marketing@Infoguidenigeria.com.
🤑 Make Money now!
👉 Make money writing for us. Apply for Freelance writing jobs in Nigeria.
👉 Make Money as InfoGuideNigeria Advertising Agents, read more here
.