Companies
Role of Industry In Nigeria Economic Development
In this article, I will discuss the role of industry in Nigeria economic development. Industry is defined as the economic activity concerned with the processing of raw materials and manufacturing of goods in factories.
It is the art of harnessing raw materials and making products or goods out of these natural resources.  Industry is the use of machines and specialised labour in the processing of raw materials, in place of human labour.
All over the world, countries are using industry in the manufacturing section of their economies, especially in terms of agriculture.
Read Also: 7 Problems Of Nigerian National Development Industry And The Possible Solutions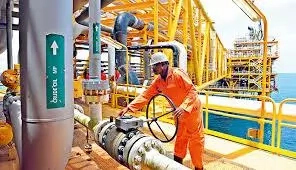 The availability or lack of industrialization makes a country to be termed developed or developing. There are so many advantages to the use of industry. They would be discussed below.
1. Large scale production
The use of machines which is a major part of industry leads to large scale production. Industry increases production over a period of time, especially when compared with human labour. Output is greatly increased when machines are used in production.
2. Urbanization
Urbanization is the movement of more people from the rural areas and suburbs to the cities. It is one of the upsides of industry. It happens when people migrate from the villages to the bigger towns to seek greener pastures.
With the advent of industry in Nigeria, big cities have more advancement in basic amenities such as housing, medical care, transportation and education. For this reason, people leave their underdeveloped villages to seek a better life in these cities.
Read Also: 10 Challenges Facing Nigeria Film Industry and Possible Solutions
3. More productivity in less time
The history of industrial development in Nigeria and other parts of the world shows that technological advancement came due to the need to reduce labour while simultaneously improving output in the agricultural sector.
Industrialization has since its invention helped the farmer get more work done in less time. It also helps other producers in the manufacturing sector of any economy get more work done in less time.
For example, the time it takes a tailor to sew a cloth with needle and thread is reduced to the barest, when she uses a sewing machine.
4. Rise in GDP
Industry is beneficial to not only the individual or company; it is equally beneficial to the country as a whole. The Gross Domestic Product of any country experiences a significant rise with the introduction of industry into the economy.
Let me briefly explain what GDP means. Gross Domestic Product (GDP for short) is the total value of everything produced in a country.
The GDP shows the growth rate of the economy of a country. So, the more goods that are produced in a country, the more robust a country's economy will be.
5. Promotion of trade
Advanced countries are known for being exporters of finished products, while underdeveloped countries export raw materials and are left no choice but to import finished goods.
In the global market, agricultural products (raw materials) are sold at lower prices while industrial products (processed goods) are given greater value. This is one importance of manufacturing industries in Nigeria.
Read Also: 10 problems in Nigeria oil and gas industry and possible solutions
6. Employment opportunitie
The use of industry creates more employment opportunities. The need for human labour or workforce is necessitated by industrialization which involves exploration of raw materials, processing of raw materials, final production, packaging, distribution and exportation of goods.
A large workforce is needed to carry out these production and distribution steps. Therefore, a portion of the population is gainfully employed as a result of the use of industry.
7. More goods/services
A country that is industrialized will have more goods and services. The citizens and other residents of such a country will live more comfortably and have much better infrastructure to enjoy.
8. Cheap cost of production
Production is cheaper for countries that have machines and technological advancement. This is particularly so, if the country has both the raw materials and the machines to process the raw materials.
Read Also: Problems and Prospects of Livestock Industry in Nigeria
9. Increased revenue
There are taxes attached to the production and distribution of goods and services in a country. These are sales duty, custom duty, corporate duty and excise duty. These taxes generate more revenue for the government.
So, the more companies that produce goods and services in a country, the more revenue generated for the state. Revenue generation is a vital role of industries in economic development.
10. Diversification of economy
The Nigerian economy is highly dependent on petroleum and its by-products. This has brought the country into difficult times, especially with the global fall of prices of crude oil that began in 2014.
However, if Nigeria produces other goods and diversifies her economy away from the petroleum sector, there will be more income from various sources.
Nigeria will also not be at the mercy of economic powers when prices fluctuate in any sector. This is a call for industrial development in Nigeria.
 The vast benefits of industry have been pinpointed above. However, everything that has an advantage also has a disadvantage. Below are the disadvantages of industrialization.
1. Flip Side of Urbanization
As discussed above, one of the features of an industrialized country is urbanization. Having mentioned the many advantages that urbanization may bring to the citizens of an industrialized economy, it may be surprising to read that there are also some disadvantages.
Due to the fact that more people leave their rural communities for the industrialized cities, there is usually overcrowding in these cities. There are also issues of poor sanitation. Unfortunately, urbanization also leads to a rise in crime, in the cities.
Read Also: Problems and Prospects of Construction Industry in Nigeria
2. Environmental Pollution
Machines deployed in production of goods emit carbon monoxide and other waste products which could be harmful.
These emissions from the burning off of fossil fuels used to run most of the machines contribute immensely to climate change.
Toxins are released into the air, drinking water is contaminated and there is damage to the soil, as a result of use of industrial machines.
There have been reports of pollution of rivers and other water body in oil producing communities in Nigeria. The Ogoni issue is one that is still very fresh in the minds of Nigerians. This is a clear example of the extent of pollution that comes from industrialization.
 Having analysed the role of industry in Nigeria, pros and cons, it is obvious that the advantages of industrialization far outweigh the disadvantages. Therefore, industry plays a major role in boosting the
This post can be helpful to somebody else, please share it on Facebook, Whatsapp, Telegram and Twitter. There are buttons below for this (easy to use too)!
Copyright Warning!
Contents on this website may not be republished, reproduced, redistributed either in whole or in part without due permission or acknowledgment.

.
Proper acknowledgment includes, but not limited to (a) LINK BACK TO THE ARTICLE in the case of re-publication on online media, (b) Proper referencing in the case of usage in research, magazine, brochure, or academic purposes,.

.
All contents are protected by the Digital Millennium Copyright Act 1996 (DMCA).

.
We publish all contents with good intentions. If you own this content & believe your copyright was violated or infringed, please contact us at [infoguidenigeria@gmail.com] to file a complaint and we will take necessary actions immediately.
🤑 Start making money from home today!
👉 Get correct FREE TIPS and Guides on how to make money from home today. Click here to start
.
👍Advertise your business here!
With over 1M unique users per month across all channels, we have a large audience for you to showcase your products and services. Simply get in touch via 👉 marketing@Infoguidenigeria.com.
🤑 Make Money now!
👉 Make money writing for us. Apply for Freelance writing jobs in Nigeria.
👉 Make Money as InfoGuideNigeria Advertising Agents, read more here
.