Internet
7 Steps to start a freelance business with little or no money
Students, career beginners, seasoned professionals, and industry veterans all looking to make some attractive income are welcome to begin a freelance business.
If you are just hearing about a freelance business, or you are still in the dark with respect to what one is, in this guide, we are going to be introducing you to the freelance world; and how to start a freelance career with little or no money.
👉 Relocate to Canada Today!
Live, Study and Work in Canada.
No Payment is Required! Hurry Now click here to Apply >>
Immigrate to Canada
Freelancing could be categorized as one of the most revolutionary concepts in the business environment. While the basic operation of the work environment is usually the 9-to-5, freelancing exposes you to an array of opportunities that at the onset, you probably wouldn't have dreamed of.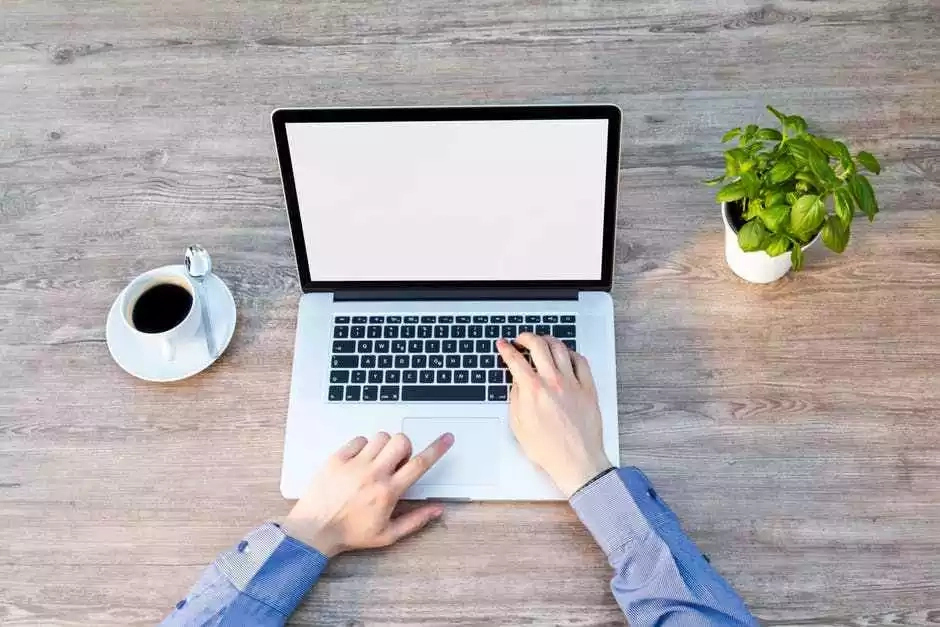 The fundamental reason is, while primarily, individuals with skills and expertise work and serve clients within their domestic locale, with freelancing, the world is your canvas. With freelancing, you offer your skills to a worldwide network of clients.
Understand what freelancing is
A freelancer is a professional who offers services to different clients, working on a contract basis. Similar to the self-employed or contractors, the difference in freelancing though, is most engagement between the client and the freelancer occurs on the internet.
This means that if you want to appreciate how large the freelance economy is, and the opportunities available, you can browse with keywords like freelance jobs online for beginners, freelance websites, freelance jobs, etc.; and embrace the immensity of the freelance world.
That said, the next question would be, how do I start a successful freelance business i.e. one preferably with little or no money?
Running a successful freelance business requires you to have the following:
A personal computer or laptop
Access to the internet i.e. through the purchase and use of available data plans i.e. preferably weekly or monthly.
Basic computer skills i.e. basic computer operations, Microsoft Office, use of the internet etc.
An assembly of skills to offer to prospective clients.
And while this may not be productive to run your freelance business successfully, to start with little or no money, you can begin by visiting a café close to you, to make use of their internet facilities. This would mean you slugging it day after day, until you possess your private computer and internet bundle.
👉 Relocate to Canada Today!
Live, Study and Work in Canada.
No Payment is Required! Hurry Now click here to Apply >>
Immigrate to Canada
Minimum budget for the month i.e. at an hour a day, to get acquainted with the market, and set up a platform: N3000.
So, with the above, you can commence a successful freelance career.
A quick breakdown of additional information you would need to successfully establish a foothold in this freelance economy:
1. Enthusiastically decide the reason you want to begin a freelance business
This section refers to your vision and goals. Brian Tracy, in his book, Goals, asserts that one defining quality that runs through all individuals and business professionals, and organizations, is a compelling vision.
So, in this sense, you would want to write out a vision that excites you, that you would preemptively want to see accomplished. Are you looking to earn a million naira monthly income? Do you want additional funding to support your college or university finances or pocket money? Would you like to travel to various places, while you work and earn a steady income? Do you want to put money aside to travel around the world on a yacht?
Whatever the reason for commencing a freelance business, let your freelance business objectives guide you, so you would be motivated and propelled to successfully running the business.
2. Select your niche(s)
Though the freelance world can be an exciting environment, due to the avalanche of gigs or jobs available, you would want to select a niche or a number of niches, so you would be seen as an expert in these niches. Freelance jobs typically involve programming, web design, web development, social media strategy, database management, marketing via online platforms, graphic skills and others.
If you are feeling a little lightheaded because these areas seem novel to you, you can relax, take a deep breath, because the options available have not been truly exhausted.
If you exhibit proficiency in English, possess fluent writing skills, as well as some familiarity with the Microsoft Office applications, you can be certain that there would be gigs for you.
If you are great at excel, data entry, excellent communication with customers, customer service, etc., all you have to do is log onto available freelance marketplaces and select the options or the niches that appeal to you.
In addition, you can also acquire new skills like Zendesk, Shopify, ecommerce management, Oberlo, WordPress, to enable you stand out in the freelance economy.
3. Select available platforms
There are several freelance marketplaces in which you can showcase your skills, search for opportunities in your niches, and engage with prospective clients. A list of these are below:
Upwork: – Merger between two major platforms, Elance and Odesk, Upwork is arguably the most popular freelance marketplace, with large number of jobs posted daily.
Freelancer
Guru
PeoplePerHour
There are also several marketplaces dedicated to the offering of unique set of skills i.e.
99designs, for graphics experts
Problogger, for writers and bloggers
Fiverr, for inventive and novel jobs i.e. anything a client can imagine and requires services for.
4. Prepare a portfolio
As a beginner, you might not have a portfolio. However, you are going to need one, so you can display these to a potential client.
Depending on the niche(s) you've picked, you can create some samples, in anticipation of a client's request. As an example, if your niche is Programming, you can write out a simple working code that solves an interesting problem. If the niche is writing, get some writing done on subjects and interests that appeal to you. If you would like to offer web design and development, you would definitely want to show a client, samples of websites you've built – even if these are offline.
Presenting a portfolio indicates to a client that you exhibit expertise in the skillset, you are serious about getting the contract; and puts the client's mind at ease knowing a professional is working on his project.
5. Sharpen your writing skills
At the onset, it is possible that one of the activities you are going to be engaging in, is scripting proposals to clients to indicate your interest in their job postings. This would require some good writing skills, as you might be bidding against other freelancers in different parts of the world, some who might have commenced freelancing ahead of you.
Your proposals should be tailored to each client's unique requirements. In the course of writing, always aim to showcase to the client that you possess the expertise to get the job done, and you can get it done timely. Write politely, courteously and professionally, modifying your proposal to present you in the best possible light, to the client, that you are the ideal candidate for the job.
Don't forget to include your portfolio also!
Set your rates
Before you decide to input $50 an hour, you would want to take an objective look of the freelancing environment and the competition! While you might have an idea of what you would want to earn during a set period, you might want to exhibit a little patience until you have completely tested the waters, and you know what the ongoing rates in your niche is.
It wouldn't make sense to price yourself out of a job, when you haven't built credibility in the freelance economy yet. There are several guides online that should help. You can browse freelance rates for programming, freelance writing rates, freelance graphic design rates, etc., and see what you come up with.
Then as your confidence rises, you acquire great feedback and you know you can offer premium services, in addition to other in-demand skills, you can raise your rates.
7. Get Paid
Freelance marketplaces do offer payment platforms to ensure that you get paid for work done. So, when you've successfully completed the hourly contract or a fixed contract (you are going to get acquainted with these when you select a freelance platformJ), the next question then is, "How do you receive your earnings?"
Most freelance marketplaces offer the option of direct-to-withdrawal bank account, online payments platforms like PayPal, Payoneer, Skrill etc.
As a result of the different options offered by these payment channels, the most convenient presently, would be Payoneer. All you have to do is send in application via the Payoneer website. Your identity would be validated. On the completion of the required assessment, a free Payoneer debit card would be sent to you.
Once you've connected your Payoneer account to your freelance account, you can withdraw your earnings to the Payoneer card, and make physical withdrawals at any Mastercard accepted location, worldwide.
So, that's it. Welcome to the Freelance Economy!
📢

We are hiring writers!
Article Writing Jobs
- We are hiring good freelance writers -
Click here to apply