This is a guide on how to start a travel agency in Nigeria. The travel industry in Nigeria has been on a consistent growth path. According to the Nigerian Tourism Development Commission, the travel industry in Nigeria has become one of the fastest growing in the world and is currently worth about $4 billion. Want to tap into this? Then take some time to learn how to start a travel agency in Nigeria.
A travel agency is a business that assists travellers to provide services to meet their travel needs. These needs include but are not limited to visa counselling, purchasing and booking airline, train and bus travel tickets, accommodation, and tours.
👉 Relocate to Canada Today!
Live, Study and Work in Canada.
No Payment is Required! Hurry Now click here to Apply >>
Immigrate to Canada
Travel agents can serve both business travellers and tourists alike. Nigerians are known to travel a lot to different countries of the world both for business and pleasure. Hence there is always the business opportunity for travel agents because busy travellers will always need people that will take care of their travel arrangements in a timely and cost effective manner.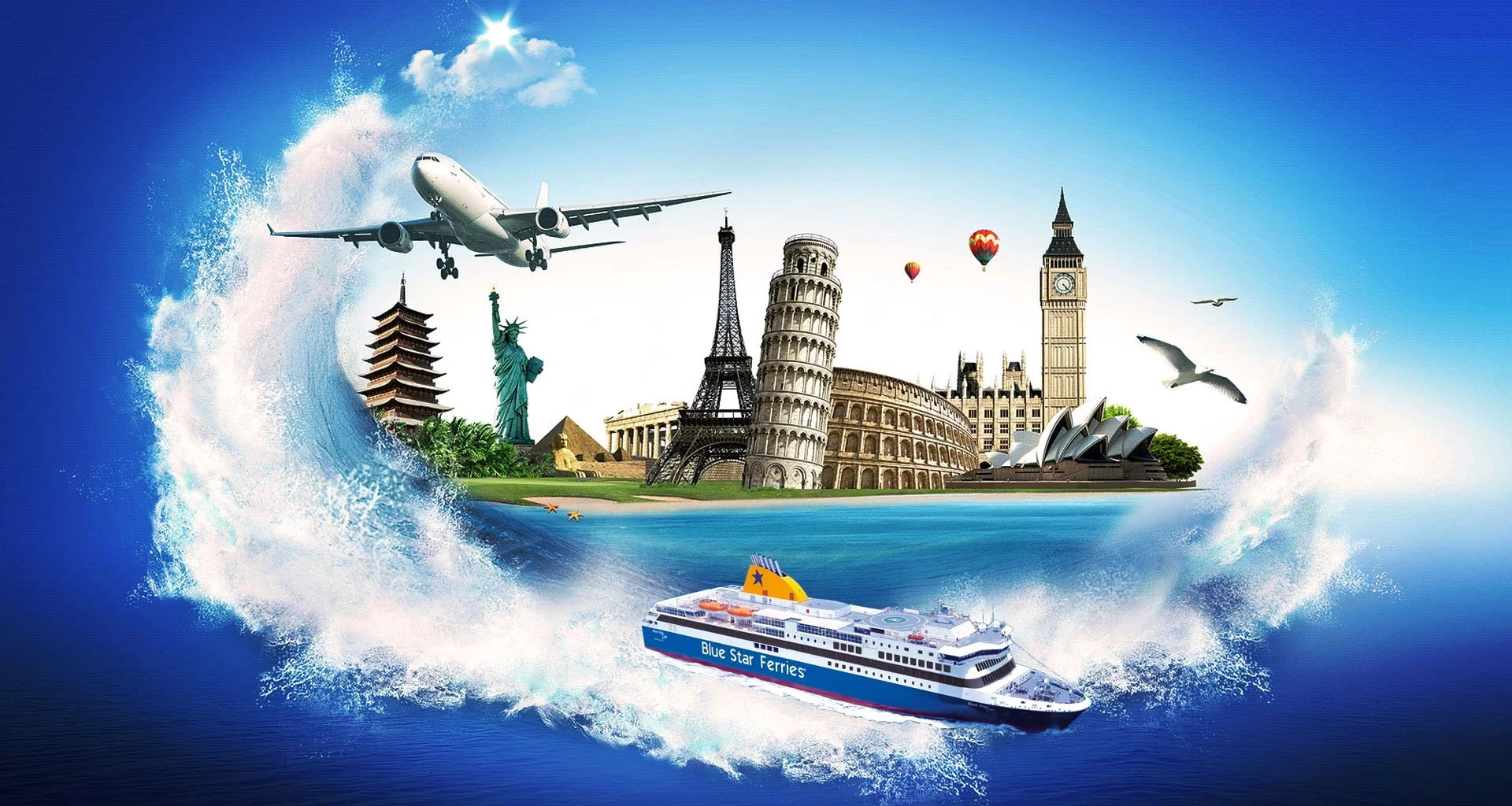 The responsibility of a travel agent does not just end with the aforementioned. As a travel agent you will be required to also search for cheap airline tickets, hotels and other freebies for your clients.
Starting a travel agency business is best suited for those who have experience of working in a registered travel agency or those who have very wide travelling experience. If you fall into any of these categories then read on as I show you how to start a travel agency in Nigeria.
There are two major ways of getting involved in the travel agency business in Nigeria. You can either start as a freelance travel agent or as an International Air Transport Association (IATA) licensed agent.
How Lucrative is Travel agency business in Nigeria
There is a huge potential in travel agency business in Nigeria. The market structure is versatile. A look at the demand analysis shows that this business generates much profits since people are increasingly looking for travel agent support services like some of the ones listed above.
People will always travel, want to buy tickets, wish to lodge, and wish to go on excursions, trips and vacations etc. how about the competition outlook? Also, what are the opportunities available in this business?
There is relatively high competition in this business, since it is a lucrative business. there are much opportunities in this business by way of making merchandise from travel consultancy to individuals and organizations, arrangement of vacations, trips and excursion services to people, visa procurement services, sales of lodgings, and sales of tickets to entertainment activities.
👉 Relocate to Canada Today!
Live, Study and Work in Canada.
No Payment is Required! Hurry Now click here to Apply >>
Immigrate to Canada
Opportunities in the Travel Industry in Nigeria 
1. Freelance Travel Agent
As a freelance travel agent, you will need much less capital and infrastructure to start off. All you might need is a laptop, internet service and a printer. The beauty of the freelance agent is that you can start even from the comfort of your bedroom. You do not necessarily need an office space to begin business.
You will however need to have developed a fair number of clients who will be willing to entrust you with the responsibility of making their travel plans come through.
As a freelance travel agent, you will need to get yourself attached to an IATA registered operator. You will merely serve as sales outlets for the IATA accredited operator. The advantage of working with an accredited operator is that they are usually first to get notifications of reductions in travel fares and other discounts. It is imperative that you are attached to an IATA registered operator. This is because you cannot pay for an air ticket for someone directly to an international airline. The IATA acts as a clearing house for all airlines registered with it.
The capital required to start as a freelance agent can be as little as ₦100,000, to purchase a laptop, printer and internet service.
2. IATA Licensed Agent
You might decide to enter this business as an IATA licensed agent. This involves you registering your company with the IATA as an accredited travel agent. Before you decide to do this, please ensure that you are very aware of what you are doing because the requirements for IATA accreditation could cost you quite a lot. More care should be taken here because it involves a lot more capital than being a freelance agent.
The major advantage here is that you get access to a lot more customers and also have access to the IATA airline database where you can easily get the best ticket prices for your customers. This further translates into higher profit margin. You are even allowed to make bookings for chartered flights.
IATA regulation stipulates that before you can register your travel agency in Nigeria with them, you must meet the following minimum requirements;
Four or five workers of which at least two must have significant experience with working with an airline or recognised travel agency
You must have an office apartment
At least four computer systems with full internet connection and constant power supply
You have to be registered with the Corporate Affairs Commission (CAC).
Your start off capital requirement will be in the region of ₦1.5 m to ₦5m. This will depend on your location and the scale you intend to start off with.
Once you have all these requirements, they can then begin to process your registration. Issuance of the license is still subject to other considerations. For a detailed guide on how to obtain the license, please visit their website at www.iata.org.
After obtaining your IATA license, you will then proceed to subscribe with a Global Distribution System (GDS). The GDS is a centralized computerized system used by registered travel agents for the reservation of airline seats, hotel rooms and other items. You can register with famous GDS companies like Sabre, Amadues or Galileo. Their registration procedures and requirements can be found on their websites.
Please be aware that the IATA and GDS registration also comes with training programmes that will expose you on ways to fully explore the possibilities that come with using these systems. Close attention should be paid to these training courses if you intend to make the best use of these systems.
I am quite sure the question on your mind now is "how can I make money from this business"?
The travel agency business in Nigeria is a lucrative one where you can have multiple streams of income if you are creative enough. I will conclude this article by telling you some income streams that can be explored in this business.
3. Travel Consultancy
Travel consultancy involves you giving advice to your customers on making travel choices. It could be advice on cheap airlines, faster travel routes, baggage allowance or any other advice that will make their travel experience a better one.
4. Visa Counselling
We all know that processing a visa can be a cumbersome process. You can also charge a fee for assisting your customers with their visa procurement procedure.
See: How To Apply for UK Visa from Nigeria
5. Event Ticketing
Another income stream for a travel agent is to sell tickets for events that are taking place outside the country. For example, a lot of Nigerians desire to watch live English Premier League matches. You can get these tickets and then resell to those you know will be travelling to the United Kingdom.
6. Trips and Vacation Arrangements
You can also arrange for trips and vacations for your customers who are travelling to a given destination for a fee. It can be visits to notable places or tours around the city they intend to visit.
Some useful tips that will help your business……
How To Start Travel Agency Business In Nigeria
Travel business does not need much technology to start and run. However, you need to be knowledgeable in the workings of the internet and other information sourcing protocols.
The business does not need much machines, as you yourself are the machine to work the business. travel agency business is simply about you moving around to source for clients. So, in this case, you are the machine. Having considered this, let's now have a blueprint on how to start travel agency business in Nigeria, step-by-step.
1. Get the Knowledge and Experience Needed to Start a Travel agency business in Nigeria
Start as an independent travel agent. You may not have the experience or knowledge in the workings of travel agent business in Nigeria. As such, it is advisable to start as an independent travel agent, where you get to learn the nitty-gritty of the business from experienced and already established folks in the industry.
This will grant you the much-needed exposure and resources to start your own company in few years to come. By that time, you would have built your own clients' list and leverage on this to get your business started within a very short time frame, and that without much stress.
Yes, before you think of owning a travel agency in Nigeria, it is necessary that you get adequate travel agent training in Nigeria. IATA certified training institutes in Nigeria are available to get sufficient certifications on travel agency training.
2. Get Certifications Needed to Start a Travel agency business in Nigeria
You do not need much certifications to run this business, expect basic academic certifications and a few professional certifications. However, a degree in tourism and hospitality is an added advantage in this industry.
3. Get the Financial Requirements for Travel agency business in Nigeria
Having gotten the required exposure and knowledge, you need to consider the financial requirements for setting up this business in Nigeria.
Secure an office space and gadgets such as a computer mobile phone, communication gadgets and all the pieces of furniture as well as electricity for the travel agency business to operate smoothly.
No exact amount of money may be specified, but I am certain that about N500, 000 will be sufficient to operate a small – medium scale travel agency business in the country.
4. Draft A Marketing And Feasibility Plan – Travel agency business plan
You need a good business plan on travel agency business to operate smoothly this will help you to source for funds from investors and clients in order to run this business successfully.
A business plan should be incorporated with your feasibility study which of course will give you a blueprint of how your business should run are there any short term long or medium term.  There are lots of travel agency feasibility study samples online. Also available are travel agency business plan samples. Get to check them out and use them for your business.
5. Outsource Your Management
For a start, you can run travel agency business as a one-man show. With time, you may expand by hiring a few staff to help out especially with the paper works etc.
6. Chooce a Good Business Location for Travel agency business
Location most suitable for this business is where the business is needed such as airports and its environs, hotels, flight booking channels, car hire centres etc.
7. Register your Travel agency business
It is advisable to do a side chick of your residence location plan to travel agency business and get it registered with the appropriate agents of government such as a corporate affairs commission of Nigeria and other sister organizations.
You need a corporate bank account to operate this business.
Read More on How to Open Bank Account in Nigeria Fast: Savings, Currents, Corporate and Fixed Deposit Accounts
8. Get the Machinery and Equipment needed for Travel agency business
Some of the equipment you need to run a travel agency business in Nigeria include a computer system phone and internet connection electricity chairs and tables chairs and cabinet etc.
9. Promote – Business Publicity And Advertisements
Having done all of these, it is now time to get the world to know about your business. So, you need to do proper advertisement of your travel agency business. There are many opportunities which you can choose from to make headway in the travel agency business in Nigeria.
You can choose to advertise on newspapers and magazines or you can offer your business to be listed in business directories in Nigeria.
Also, you can purchase marketing leads such as email addresses leads and phone numbers leads and also make targeted phone calls to would-be clients and customers.
you need to own a website of your own and also get this optimized for search engine visibility. Lastly, it is good practice to send proposals to corporate agencies and organizations to get the word to know about your business. Pay all necessary bills, fees, taxes and customs which are required and sit back and watch the business grow within a very short time.
10. Marketing: Productivity and Sustainability Tips for Travel agency business
You also need to specify the exact niche you want to go into in travel agency business you want to operate on airline tickets or hotel rooms. Do you want to deal with ground travel agency services or are you going into passports and visas hotel transportation services? Or is it consultancy services for companies and business meetings you want to do, only to arrange travel agency business for events such as weddings birthdays etc.
An understanding of this will help to boost your productivity and sustainability in this business.
11. Join Necessary Bodies And Associations
Travel agency business is not stand alone isolated business you need to search for and partner with sister organizations within the field who can help you get customers easily. This includes the Nigeria Society of Travel Agents (NSTA), International Air Transport Association (IATA) as well as the National Association Of Commission Travel Agents (NACTA). Get to find out how to become a flight booking agent in Nigeria and make efforts to become one fast.
You can join all 3 bodies to give you a leverage and an upper hand in the business this will help source and refer clients to the business for or without a commission it is also wise to live with other travel agents and agencies in the country and outside.
This high-level connection will help you go a long way and achieving your potential in travel agency business these include accommodations, airlines etc.
Hope this helps! Please share!!
Advertise your Business; Use flyers, posters and business cards.
Treat Your Customers Well; This business is a service delivery one and it thrives on repeat patronage. Hence it is very important that your customers feel good about your service delivery.
If you have any questions or thoughts on how to start a travel agency in Nigeria, please use our comments section.
📢

We are hiring writers!
Article Writing Jobs
- We are hiring good freelance writers -
Click here to apply