Cocoyam farming business is a lucrative business in Nigeria. So in this article, we are going to look at Steps To Start Cocoyam Business In Nigeria.
Many Nigerians eat cocoyam and you can cultivate it in the south, west and in the east. Cocoyam does not thrive in excessive sunlight and little water.
Read Also: How to plant yam in Nigeria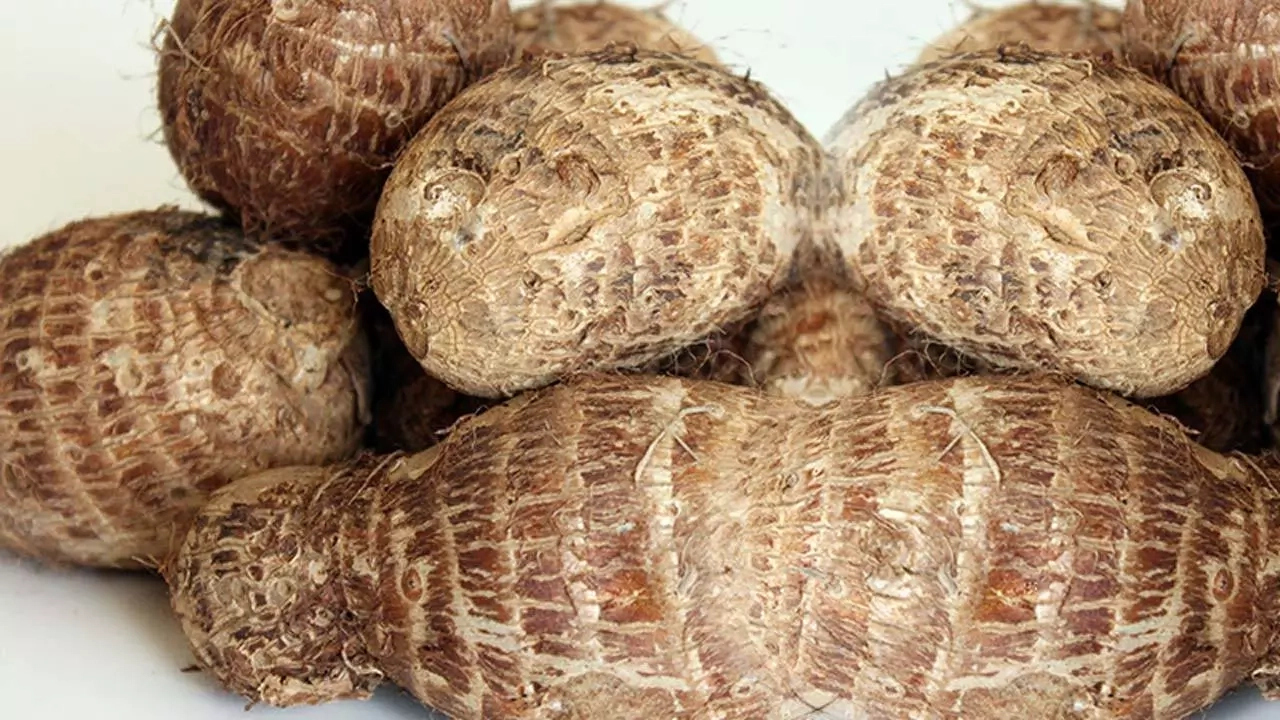 Procedures To Begin Cocoyam Farming Business In Nigeria
1. Your business plan
Your cocoyam farming business plan should contain the all the necessary items you need to start the business.
2. Land
If you are cultivating for commercial purposes then get land that is large enough. You may go for leasing from the community or from government agencies like Land Settlement Scheme, Ministry of Agriculture and the River Basin Development Authority.
These government agencies offer leasing services. Example the Anambra-Imo River Basin Development Authority covers Imo and Anambra State with their headquarters in Owerri.
The Ogun-Oshun River Basin Development Authority covers Lagos, Ogun and Oyo State with headquarters inside Abeokuta. Benin-Owena River Basin Development Authority covers the entire Ondo and Bendel State and have their headquarters in Benin.
Read Also: How To Start Yam Flour production Business In Nigeria
Land preparation
You can prepare the land in 2 ways after getting it and they are:
a. Mechanical method
b. Traditional method
The traditional method is often used in the rural parts of the country for burning, gathering and clearing. You make ridges and hips for the crops. Mechanical method involves the use of tractors for clearing the land. Tractors till the soil and prepare the land for planting.
The use of herbicides will remove the weeds after tilling and it is preferable to use the herbicides before the planting process.
3. Planting process
You can plant cocoyam during each period of the year but due to diverse weather conditions and lack of irrigation, it is preferable to grow it in other parts of the country. Cocoyam does well where there is much water in the southern, western and eastern Nigeria.
Seasons for planting in the south, west and east
Some places in Nigeria have higher rainfall than others. You are advised not to plant the cocoyam when there is too much sunshine. The best time for planting cocoyam in the southern, western and eastern Nigeria is when there is moderate rainfall.
Its early planting season is the period of moderate rainfall which is between the first and last of May and April respectively. Cocoyam has just one planting season in other parts of the country excluding the north.
Read Also: Prospects and Problems of Yam Production in Nigeria
Season for planting in northern Nigeria
You can plant cocoyam anytime in the north using irrigation systems.
How to get cocoyam seeds
You can get cocoyam seeds from some local markets across the country. Cocoyam is available in huge qualities in the following states Cross River, Ondo, Enugu, Edo, Jos and Abakiliki.
Space for planting
The space you leave between the cocoyam plants should not below 50 or 40cm. This will promote the spacing and promote yield.
Seed for each hole
The hole can be between 12 and 4cm deep and one seed for each hole. Seed planting for each hole should be in approximate quantities.
The process of cocoyam treatment
You can treat your cocoyam before you plant by using fungicides, insecticides, pesticides and foliage fertilizer. Note that water is among the components for treatment. This will promote yield.
How to apply cocoyam
Fungicides and pesticides are chemicals for the leaf of cocoyams. Example of such pesticides are Best Action. Best Action is liquid in nature.
Imi Force can serve as Action too. You can mix about a cover or two which is between 20ml and 40ml for a 16 litres knapsack sprayer with the chemicals for treatment. Apply the leaf part of the cocoyam.
Read Also: New Yam Festival In Umueri Village, Anambra State, Nigeria
Fungicides and its application
Fungicides reduce fungi and examples of such are fungus and z-force. You can apply half cup of milk and mix it using 16 litres of knapsack sprayer and other chemicals and then spray it on the leaf.
Remove weeds
Weed one time or two times before the plant is ready for harvesting. 2 methods of removing weeds include chemical and traditional methods.
Chemical methods
The chemical method lets you use chemicals like herbicides to remove weeds. Nonselective herbicides kills whatever it comes in contact with including the cocoyam plants so you have to know the chemicals you are using. You will need the following for applying herbicides like knapsack sprayer, plastic plates, used nylon, water.
Examples of nonselective herbicides are Glyphodiz, delsate, sun phosphate, force up and tackle. You can apply the herbicides in terms of size, nature and reaction.
Use 16 of 150 litres of knapsack sprayer if it is not bushy. 200ml can serve for each 16 litres of knapsack sprayer. The weeds will not wilt immediately because it is a systematic herbicide.
It takes about 6 to 8 days for the weeds to lose its colour and then wilt.
Ensure that the herbicide does not come in contact with the crop. Also ensure that you spray your herbicides. You may purchase 2 or more of the sprayers to serve for treatment and the rest to serve as herbicides.
Application of fertilizers
Apply fertilizers twice if the land does not have enough nutrients. Animal dungs and compost can enhance soil nutrients, however ensure that it undergoes decomposition before using it and you can obtain this by letting it stay for some time. Using synthetic fertilizer may cause cocoyam seeds to decay.
Synthetic fertilizer are made up of of urea and NPK. NPK fertilizers are good for cocoyam and there is NPK of 15:15:15, 15:10:10 and 10:10:10. It comes in multiple colours and this depends on the components.
The colours consists of gray and brown etc. You can apply NPK using a minimum of 7 to 8cm from the plant roots. Its measurement should not exceed one full table for each crop stand.
4. Harvesting
You can start harvesting after months. This is carried out by shaking up of the roots and pulling out.
5. Storage
They can store from 4 to 6 weeks with much losses at high temperatures. The best temperature for storage is 7°C.
Read Also: Steps To Start Potato Farming Business In Nigeria
Promoting your cocoyam business
You can promote your cocoyam farming business through online adverts and through the word of mouth.
Conclusion
Cocoyam farming business is one of the lucrative business you can do in Nigeria. This article tells you how to start this business.
Buy and Sell Bitcoin in Nigeria - Register for free on Luno
Click here to see the latest
Study Abroad Scholarships and Guides
Click here to see the latest
Jobs opportunities in Nigeria
.
Copyright Warning!
We work really hard and put a lot of effort and resources into our content, providing our readers with plagiarism-free articles, original and high-quality texts. Contents on this website may not be copied, republished, reproduced, redistributed either in whole or in part without due permission or acknowledgement.
Proper acknowledgement include, but not limited to (a) Proper referencing in the case of usage in research, magazine, brochure, or academic purposes, (b)"FAIR USE" in the case of re-publication on online media. About possible consequences you can read here: What are the consequences of copyright infringement? In an effort to protect our intellectual properties, we may report your website to Google without prior notice and your website be removed from search engines and you may receive a strike. All contents are protected by the Digital Millennium Copyright Act 1996 (DMCA).