Here in this post, we are going to bring to you detailed steps on tiles production in Nigeria. We hope you find this article informative.
Tiles are used on the wall and on the floor, and are for both the interior and the exterior decoration. However, the tile industry is considered a relatively mature market, which of course, is dependent on the building industry, no doubt, the growth of tiles industry is relatively slow, although tiles manufacturers are expecting an average growth of around some considerable percent per manufacturer over the next few years.
Read Also: Tiles Prices in Nigeria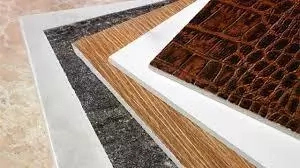 Raw Materials for Tiles Production:
The raw materials used in the production of tiles are numerous, and they include;
-Clay minerals which are mined from the earth's crust
-Natural minerals for example, feldspar, which is principally used in the lowering of the firing temperature, as well as, chemical additives that are needed during the shaping process.
These minerals are usually refined and/or beneficiated close to the mine before movement to the ceramic plant. The raw materials are to be pulverized and also classified in accordance to the particle size. Primary crushers such as, a jar crusher or gyratory crusher are used for the purpose of reducing large lumps of material.
Read Also: How Much Does Tilers Make In Nigeria
The Manufacturing: Tiles Production:
Once all the raw materials are being processed, there are some other steps that take place in order to achieve the finished product. These steps are listed below:
-Batching and
-Mixing / Grinding and
-Spray-drying, and
-Forming, and
-Drying, and
-Glazing, and
-Firing.
These steps are now achieved through the use of automated equipment. However, let me explain these steps one after another.
Batching
Tiles body composition is always determined by both the amount of materials and type of raw materials. This is what determine the colour of the tile, and the colour can be red or can be white, based on the amount of iron-containing raw materials used in the production.
So, it is vital to mix the right amounts in order to achieve the properties desired. More so, batch calculations are also necessary here, and both physical properties and chemical compositions materials used are taken into consideration. After appropriate weight of each raw material has been gotten, the raw materials can then be mixed together.
Read Also: Ceramic Tiles Manufacturers in Nigeria
Mixing / Grinding
Tiles ingredients are weighed, and then added together into a shell mixer, or ribbon mixer, or even intensive mixer. A shell mixer for example, consists of two cylinders, which joined into a V shape.
This will rotates, and as it rotates, it is mixing the materials. For ribbon mixer, what it use is helical vanes, while an intensive mixer uses plows, which revolves rapidly.
This is the step that grinds the ingredients, and make it a finer particle size, which helps in the improvement of the subsequent forming process.
Spray Drying
The excess water is usually removed through spray drying, if wet milling was used at first. This has to do by pumping the slurry to an atomizer, which consist of a rapidly rotating disk and/or nozzle.
Every droplet of the slip is dried, while heated by a rising hot air column, and as a result, will be forming small, free flowing granules thus, turning into a powder that is suitable for forming.
Tiles can also be produced by dry grinding, which is followed by granulation. There is a machine that granulation uses in order to ensure that, the mixture of previously dry-ground material is mixed with water so as to form the particles into granules, and what is achieved here is a powder ready for forming.
Forming
Tiles, more often are formed by dry pressing. This method, usually causes the free flowing powder containing organic binder, it can also cause a low percentage of moisture to flow from a hopper into a die that was formed.
Again the material will be compressed in a steel cavity and/or steel plungers, after that, it is then ejected by the bottom plunger.
In this case, automated presses are being used with operating pressures that is as high as 2,500 tons. There are also several methods used in the event, where the tile body is in a wetter, that is, in more mouldable form.
More so, extrusion plus punching is also used for the purpose of producing tiles with irregularly and thinner shapes more faster and more economically, and then to a desirable shapes.
Read Also: The Cost of Building Plan in Nigeria
Drying
Tiles usually have to be dried particularly, at high relative humidity, once it has been formed, mostly if a wet method was used.
Drying normally takes several days in order to remove the water at a slow enough rate so as to prevent tiles from shrinkage cracks.
Often, tunnel driers are being used, and are heated by using gas and oil and infrared lamps and microwave energy. Infrared drying is most recommended for thin tile, whereas for thicker tile, microwave drying is recommended.
There is another method, and it is impulse drying, it uses pulses of hot air that flows in the transverse direction rather than  the normal material flow direction.
Glazing
The method of preparation of glaze is quite similar to that of tile body. Once a batch formulation has been calculated, the raw materials used in the production are weighed, and mixed as well as, dry or wet milled.
Then, the next step is to apply milled glazes by using one of the various methods that are available. For example, in the case of centrifugal glazing, the glaze is being fed via a rotating disc, which throws the glaze to the tile. Another one is the bell/waterfall method.
In this method, a stream of glaze is falling to the tile, while passing on a conveyor that is underneath. Most times, glazes are sprayed on, and for multiple glaze applications, and screen printing on, and under and/or between tiles that is wet, glazed is usually used.
It is through this process, that glaze is forced via a screen by a rubber squeegee. Dry glazing is used also, and this involves powders, and crushed frits and granulated glazes application to a tile, whose surface is wet-glazed.
Surface like granite is produced, after firing. This causes the glaze particles to melt into each other to produce the granite.
Firing
Once the glazing has been completed, the tile has to be intensively heated in order to strengthen it, as well as, give it that desired porosity.
Read Also: How To Start Building Material Business In Nigeria
Conclusion
The tile industry is considered a relatively mature market, which of course, is dependent on the building industry, no doubt, the growth of tiles industry is relatively slow, although tiles manufacturers are expecting an average growth of about some considerable percent per manufacturer over the next few years. However, have successfully in this article, discussed tiles production in Nigeria.
Buy and Sell Bitcoin in Nigeria - Register for free on Luno
Click here to see the latest
Study Abroad Scholarships and Guides
Click here to see the latest
Jobs opportunities in Nigeria
.
Copyright Warning!
We work really hard and put a lot of effort and resources into our content, providing our readers with plagiarism-free articles, original and high-quality texts. Contents on this website may not be copied, republished, reproduced, redistributed either in whole or in part without due permission or acknowledgement.
Proper acknowledgement include, but not limited to (a) Proper referencing in the case of usage in research, magazine, brochure, or academic purposes, (b)"FAIR USE" in the case of re-publication on online media. About possible consequences you can read here: What are the consequences of copyright infringement? In an effort to protect our intellectual properties, we may report your website to Google without prior notice and your website be removed from search engines and you may receive a strike. All contents are protected by the Digital Millennium Copyright Act 1996 (DMCA).