Companies
Top 6 wall paper producing companies in Nigeria
Find out in this article the wall paper producing companies in Nigeria and contact them for interior decoration and commercial purposes.
Wall papers are materials used in covering and decorating the interior walls of homes, offices and buildings in general.
A wall paper is typically a plain lining paper with a regular design or pattern, they are made in long rolls and are of different type and sizes. There are different type of wall papers and the most common for residential use is the prepasted vinyl coated paper also known as strippable wall paper which are durable and flexible.
👉 Relocate to Canada Today!
Live, Study and Work in Canada.
No Payment is Required! Hurry Now click here to Apply >>
Immigrate to Canada
Wall papers are made with replaceable paper and can be used as back up material for other wall papers. Many people prefer wallpaper to paints, even though paints are still in use. Wallpapers have become and integral part of interior décor in Nigeria.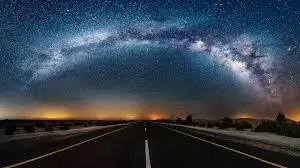 TYPES OF WALLPAPER
There are different types of wallpaper and I will mention about nine of them:
1) LINING PAPER: This type lacks a decorative finish as it is basically used on walls and ceilings in preparation for painting or decorative wallpaper. Lining paper covers minor imperfections on a surface before painting to reduce the effects of a strong and sharp color.
2) TRADITIONAL WALLPAPER: These are made with cellulose and are common in every interior décor store, they are less resistant to mont and fade easily. They are ecological, either single or double layered and are mostly used in bedrooms.
3) VINYL WALLPAPER: These, like the traditional wallpaper are also common. They are durable, washable, light resistant and affordable. Made of a backing layer and a plastic upper coating, they are made to have. Close resemblance of wood, stone, concrete and do not allow walls to breathe. They are artificial in nature and are best suitable for well ventilated rooms like kitchens, dining rooms and bathrooms.
4) EMBOSSED WALLPAPER: These come in textures that range from delicate fabric inspired imprints to dramatic geometrics that are good in hiding wall defects like cracks, scratches and roughness. They are difficult to peel off and can easily be painted.
5) LIQUID WALLPAPER: They are made of cellulose and cotton fiber, natural and non toxic materials which control moisture and allow walls to breathe. They are similar to paint and can be applied in liquid form with the aid of a special pallet after which they can take a whole day to dry off. Liquid wall paper can be rinsed off with water and if not properly applied can give walls an untidy look.
👉 Relocate to Canada Today!
Live, Study and Work in Canada.
No Payment is Required! Hurry Now click here to Apply >>
Immigrate to Canada
6) TEXILE WALLPAPER: This is a good quality wallpaper that can be made of cotton, linen, raffia, twines, silk or feathers. They are breathable, flame retardant, stain resistant and hard to apply on walls. They are expensive and provide good insulation.
7) FIBRE GLASS WALLPAPER: There are made of natural non toxic products like quartz, soda lime and glass fibers wooven and bonded together to form a sheet. They serve as a strong reinforcement to any wall and are flame resistant. They resist dampness, reduce and stop mould growth on walls, stop flames from spreading and can be repainted or replasted without peeling off. Fiberglass wallpapers are expensive and not flexible.
8) BAMBOO WALLPAPER: As the new implies, these are made with bamboo. They have antiseptic properties that prevent the growth of moss and kill off germs. They are expensive, difficult to clean and easily affected by moisture. Bamboo wall papers are not suitable for kitchens and bathrooms.
9) NON – WOOVEN WALLPAPER: These are made with natural and synthetic fiber and are washable, breathable, resistant to tear, user friendly, Eco friendly and do not expand or contrast. They are easy to install, washable but quite expensive and are suitable for kitchens and bathrooms.
WALLPAPER PRODUCING COMPANIES IN NIGERIA
Here are a few trusted wallpaper producing companies in Nigeria whose products are available on Jumia
1) DÉCOR CITY: This is a Nigerian furnishing and decorating company that beautify both residential and commercial spaces with the use of wall coverings, floor coverings, lighting, furnishings and generally home décor.
Décor city is tailored to meet modern day designs for different types of buildings. Their wallpapers encompass everything from traditional to eccentric intriguing textured wallpaper and grass cloth brands that give a luxurious touch like damasks and vintage florals.
They also have a collection of 3D wall panels suitable for both exterior and interior decorations at affordable rates. They contacted by their website
2) DRC OPTIONS: This is a other Nigerian Wallpaper producing company that renders interior décor services in full range that include architecture, planning and design solutions for both residential and commercial purposes.
Located at Ojuelegba, Surulere Lagos state, they have one of the best wallpaper designs, 3D wallpapers and panels. They products are available at affordable rates.
3) EXQUISITE HAVEN: Also located in Lagos, this interior design and furniture outfit manufacture and install wallpaper and other furniture.
They e highly trained and creative professionals whose products are exotic and uniquely designed for both commercial and private buildings. www.exquisitehaveninteriors.blogspot.com
4) WALLPAPER PAVILLION: Is another Lagos based interior décor company that deals wholly on wallpaper services nationwide that include consultation, selection, installation, repair and maintenance.
Their designs range from traditional to classic yet modern alluring designs. They also have 3D wall panels of high quality, durable and light weighted for all purposes. The panels can be assembled in numerous distinct combinations to form different patterns.
5) WALLPAPER WORLD: This company is located in Abuja and is one of the biggest wallpaper merchant in the country, they are the foremost and most sophisticated up to date wall paper dealers in Nigeria. They provide wallpaper products and services to individuals and organizations at affordable prices.
Their products include Wallpapers, boarders, 3D Board, HD fire proof of wall panels, photo murals, PU mouldings, Blinds, DIY tools and accessories, decorative lightning, decorative stickers, consultancy installation, sales, distribution and quality control. They have branches n Lagos, Port Harcourt and Kano.
Read Also: Prices of 3D Wall Papers in Nigeria
6) RED VIOLET COMPANY: situated in Lagos Island, the red violet company is a top brand for furniture, space styling and accessories. They have qualified craftsmen who stock and deliver quality wallpapers at affordable rates.
📢

We are hiring writers!
Article Writing Jobs
- We are hiring good freelance writers -
Click here to apply