Economy
10 Functions of NAFDAC in Nigeria
NAFDAC, the acronym for the National Agency for Food and Drug Administration and Control, is a Nigerian federal agency under the Federal Ministry of Health which is responsible for regulating and controlling the manufacture, importation, exportation, advertisement, distribution, sale and use of food, drugs, cosmetics, medical devices, chemicals and packaged water.
NAFDAC was created in 1993 to work against illegal and counterfeit products in Nigeria. The organization came into being under the country's health and safety Law of 1993.
Adulterated and counterfeit food, drugs, cosmetics, medical devices, chemicals and packaged water are serious problems in Nigeria.
Read More: 7 Functions of NAFDAC in Nigeria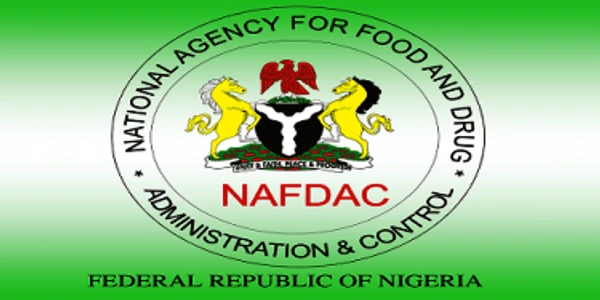 A reported instance occurred in 1989, when over 150 children died after being administered paracetamol syrup containing diethylene glycol, a fatal substance.
There has since been many cases of people who took drugs to care for their ailments only for them to meet their untimely deaths or develop health complications.
Imitations of packaged food stuff and  beverages including baby foods have led to various health complications and death for unsuspecting consumers. Bad hygiene by food producers and handlers have also caused mayhem.
It is on record that the problem of fake drugs, packaged food and beverages was so rampant at a point that Ghana and Sierra Leone officially banned the sales of such products made or packaged in Nigeria.
This lawlessness necessitated the establishment of NAFDAC, which was charged with eliminating counterfeit pharmaceuticals, foods and  beverage products that are not manufactured in Nigeria and ensuring that available medications, foods and beverage products are safe and effective for consumption.
It is therefore advisable to ensure such products carry NAFDAC registration numbers before purchasing or using them.
Read More: How to Register a Product in NAFDAC
It is however noteworthy to state here that NAFDAC creation was inspired by a 1988 World Health Assembly resolution which requested countries to help combat the global health threat posed by counterfeit pharmaceuticals.
Here are the functions of NAFDAC some of which were directly coined from the Agency's enabling decree:
1. Regulation and control of the importation, exportation, manufacture, advertisement, distribution, sale and use of drugs, cosmetics, medical devices, packaged water and chemicals.
2. Conducting appropriate tests and ensuring compliance with standard specifications designated and approved by the Council in charge of NAFDAC for effective control of quality of food, drugs, cosmetics, medical devices, packaged water, and chemicals.
3. NAFDAC also undertakes appropriate investigations into the production premises and raw materials for food, drugs, cosmetics, medical devices, bottled water and chemicals as well as establishing a relevant quality assurance system (laboratories) including certification of the production sites and of regulated products.
4. The Agency carries out the inspection of imported foods, drugs, cosmetics, medical devices, bottled water, and chemicals as well as establish a relevant quality assurance system. NAFDAC also gives certification for the production sites and the regulated products.
5. NAFDAC compiles standard specifications, regulations, and guidelines for the production, importation, exportation, sale and distribution of food, drugs, medical devices, bottled water, and chemicals.
Read More: The Role of Government in the Nigerian Environment
6. Undertaking the registration of food, drugs, medical devices, bottled water, and chemicals, hence the NAFDAC registration numbers found printed on NAFDAC approved products.
7. The Agency controls the exportation of food, drugs, medical devices, bottled water, and chemicals intended for export from Nigeria. It also issues quality assurance certification for these products.
8. NAFDAC has established and continue to establish and maintain relevant laboratories and other institutions in strategic areas in Nigeria as may be necessary for the performance of its functions.
9. Ridding Nigerian markets of unhealthy food, fake drugs, sub-standard packaged water, fake or inferior medical devices, and imitated chemicals.
The Agency ensures the seizure and destruction of these counterfeit products as well see to the prosecution of culprits.
Furthermore, the Agency is engaged in sealing production sites, sales shops and warehouses of food, drugs, medical devices, packaged water and chemicals suspected or found to be counterfeit.
10. Organizing workshops for the enlightenment of various stakeholders such as the "Pure Water" producers, the Patent and Proprietary Medicine Dealers Association (PPMA), and the National Union of Road Transport Workers and the National Association of Road Transport Owners (NURTW and NARTO).
Read More: How to register a company in Nigeria
NAFDAC also raises awareness to the General Nigerian public on the need to help the Agency in its campaign against counterfeit products by exposing malpracticers and ensuring patronage of only NAFDAC approved products.
The Agency is also known to have taken this campaign to countries like India, China, Pakistan, Indonesia, and Egypt, from where counterfeit products find their way into Nigeria.
NAFDAC maintains very close contact with a number of national and international organizations whose activities are interwoven with its functions. Some of these are Agencies and bodies such as:
Consumer Association of Nigeria;
Standard Organisation of Nigeria  (SON);
National Drug Law Enforcement  Agency (NDLEA);
United Nations Drug Control Programme  (UNDCP);
Read More: 12 Most Common Dishonest Business Practices in Nigeria that is killing the Economy
World Health Organisation (WHO);
United States Food and Drug Administration (USFDA);
Environmental and Occupational Health Science Institute  (EOHSI);
Association of Food, Beverage, and Tobacco Employees  of Nigeria  (AFBTE); and so on.
🤑 Start making money from home today!
👉 Get correct FREE TIPS and Guides on how to make money from home today. Click here to start
.
👍Showcase your business here!
With over 1M unique users per month across all channels, we have a large audience for you to showcase your products and services. Simply get in touch via 👉 marketing@Infoguidenigeria.com.
🤑 Make Money now!
👉 Make money writing for us. Apply for Freelance writing jobs in Nigeria.
👉 Make Money as InfoGuideNigeria Advertising Agents, read more here
.
This post can be helpful to somebody else, please share it on Facebook, Whatsapp, Telegram and Twitter. There are buttons below for this (easy to use too)!
Copyright Warning!
Contents on this website may not be republished, reproduced, redistributed either in whole or in part without due permission or acknowledgment.
.
Proper acknowledgment includes, but not limited to (a) LINK BACK TO THE ARTICLE in the case of re-publication on online media, (b) Proper referencing in the case of usage in research, magazine, brochure, or academic purposes,.
.
All contents are protected by the Digital Millennium Copyright Act 1996 (DMCA).
.
We publish all contents with good intentions. If you own this content & believe your copyright was violated or infringed, please contact us at [infoguidenigeria@gmail.com] to file a complaint and we will take necessary actions immediately.