In this post I will show you how to register a company in Nigeria starting from business name search, documents needed and fees.
Registering your company in Nigeria should be the first step take if you want to start a business in Nigeria. This tutorial will show you everything you need to know about registering a company in Nigeria.
👉 Relocate to Canada Today!
Live, Study and Work in Canada.
No Payment is Required! Hurry Now click here to Apply >>
Immigrate to Canada
If you want your company to be protected and regarded as a legal entity, then follow the step by step guide as written in this post for your knowledge.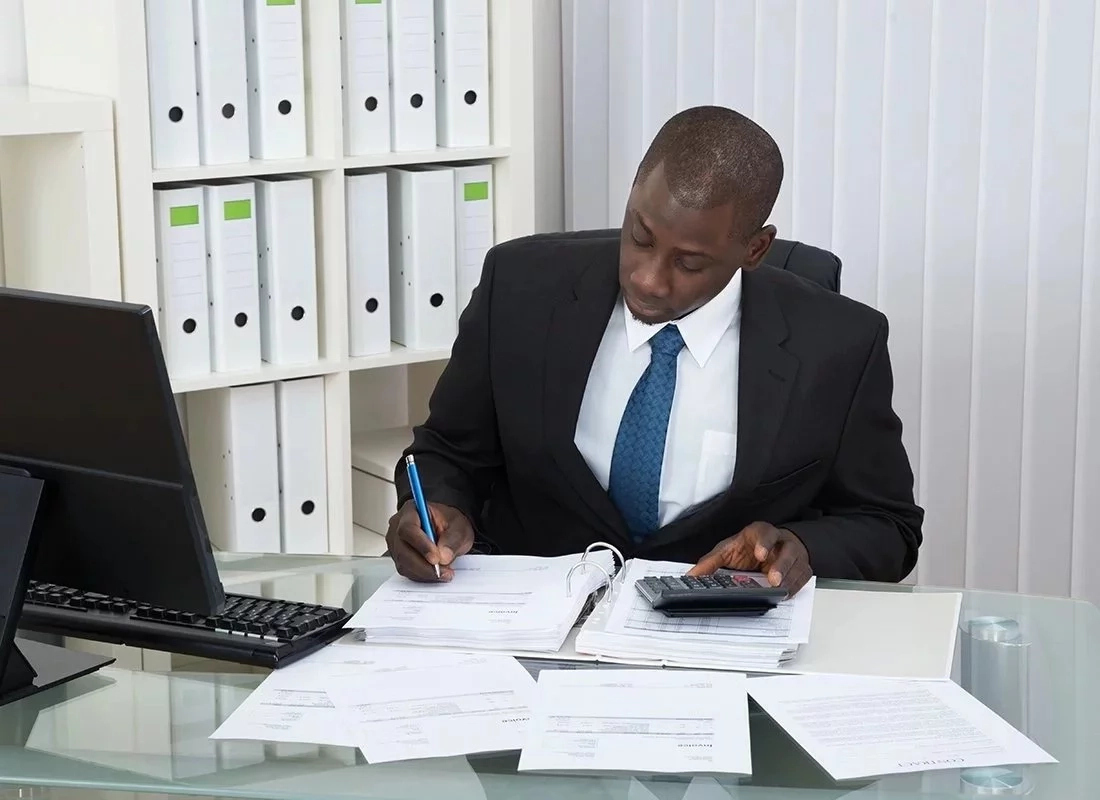 Here is Step by Step Guide of How to Register a Company in Nigeria
 Step One: Conduct a Name Availability Search
The first step to register a company in Nigeria is to conduct a name availability search. The essence of the search is to find out if the name you want to use to register your company is available.
There are two ways you can conduct a search. You can conduct a free public search on the CAC website. Follow this link to get to the website's public search tool where you can do an initial free search: http://publicsearch.cac.gov.ng/comsearch/
After conducting this search and eventually decide on what name you want to use and prove that it is not already chosen and used by someone else, then you can go ahead to officially conduct a search using the CAC online gateway. You will have to pay N500 if the name you have chosen is available, and you can reserve it for 60 days.
It is necessary to choose a name that is significantly distinguished with at least two options. Don't use generic names that are already taken to avoid wasting your time. You are prohibited from using names that contain the words "Federal", "State", "Group", "Holding", "National", "Regional", "Government", Chartered", "Municipal", "Building Society" or "Chamber of Commerce".
Other names to avoid include names that deceive or are undesirable, offensive or contrary to public policy; and names that in the opinion of the Commission would break any existing trademark or business name registered in Nigeria unless the permission of the owner of the trademark or business name is sought.
Step Two: Register the Details of the Shareholders
A private company must have at least a minimum of two members and can only have a maximum of 50 members according to the Nigerian law. They must all be above 18 years including the founding members.
👉 Relocate to Canada Today!
Live, Study and Work in Canada.
No Payment is Required! Hurry Now click here to Apply >>
Immigrate to Canada
The information you will be required to present include the name of the shareholders, residential address, occupation, email address and mobile phone number. You will also be required to provide a recognized identity document such as national identity card, driver's license, international passport, etc.
Step Three: Prepare the Documentation
The documentations required for the registration of a company name include: Memorandum and Articles of Association; list, particulars and consent of the first Directors of company, and statement of compliance by legal practitioner.
Individuals can get all the required documentation from the CAC portal according to the new CAC process. Nonetheless, you should note that the CAC portal only provides templates with respect of the Memorandum of Association and Articles of Association, and therefore you need to consider getting these drafted professionally by a lawyer if your line of business is one that requires special documentation.
Step Four: Make Payment and Submission, and Pick Your Certificate
After making the relevant payments you will have to make online which depends on the share capital of your company, then you can upload all the documents and your submission is completed.
Once you've completed the submission, the CAC will inform you if they have questions for you. If there are no questions, the CAC will inform you as soon as the registration is finalized so that you can go to their office to pick up your certificate of incorporation.
Summary of Steps on How to Register a Company in Nigeria
Step One: Check for availability of proposed company name on the CAC website.
Step Two: Choose a new Name.
Step Three: Complete the pre-registration form – use the CAC1.1 online option or download and fill.
Step Four: Pay the filing fees to CAC.
Step Five: Pay Stamp duty fee to FIRS.
Note: Steps 3-5 can be completed on CAC's COMPANY REGISTRATION PORTAL (CRP).
Step Six: Prepare the signed scan copy of your pre-registration documents for upload as follows:
Form CAC1.1
Memorandum and Article of Association (MEMART)
Proficiency certificate (where applicable)
Recognized form of identification for Director(s)/Subscriber(s) and Secretary
Stamp duty certificate
Evidence of payment to CAC
Upload the scanned documents for processing.
You will need to submit the original copies of the documents uploaded at step 6 (Form CAC1.1, MEMART, etc) to the CAC office you had selected in exchange for your Certificate of Incorporation and the Certified True copies of the documents.
Here is a List of the CAC Business Registration Requirements/Documents:
Meeting some of the following requirements include registrations depending on the type of your business:
The Business Memorandum and Articles of Association.
The proposed name of the business,
The proposed (objects) of the business,
Statement of the authorized share capital
Form CAC-1, reservation and availability of name
The names and addresses of the parties (directors) incorporating the company,
Two (2) recent passport photographs of each director, including valid means of identification.
Statutory declaration of compliance by a legal practitioner
The name and address of the company secretary, and
The address location of the business principal office.
Filings with the Federal Inland Revenue Service (FIRS) for tax purposes.
Any other documents or fees as required by the commission to satisfy any law or condition
Conclusion
Registering your company provides legal liability protection for your company and builds up trust in the heart of your clients, but managing an unregistered company could cause you to lose your reputation and even deny you insurance for your company.
If you have found this post helpful, please share your thoughts in the comment box below. If you've had an experience of how to register a company in Nigeria that is not included in this post, or information you think is missing in the article, you can also use the comment box to share your viewpoint.
📢

We are hiring writers!
Article Writing Jobs
- We are hiring good freelance writers -
Click here to apply