Technology
15 Best Technical Indicators for Stock Trading
Here in this post, you are going to learn about the 15 best technical indicators for stock trading. We believe this information will be invaluable to you.
Technical indicators are recognized for providing statistical approach in the technical analysis of stocks and also facilitating a secondary measure to actual price movements in helping stock traders to understand the chart patterns and forming buy or sell signals while trading stocks.
Whether one is a beginner or an experienced trader, technical indicators are used in evaluating the market conditions to help take better, well-informed decisions to confirm the buying or selling of stocks with respect to the trade positions.
Read Also: How to Register Trademark in Nigeria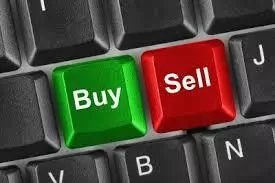 In order to do that one need to look out for vital pointers that can help in assessing the market conditions. These vital pointers are Trend, Momentum, Volatility, and Volume.
The direction of the "trend" helps in finding out the movement while the "momentum" is to identify the lack of or existing momentum within the investment market.
On the other hand, the "volatility level" is good pointer of assessing the profit potential in a particular asset or trade while "volume" pointer is to measure the volume of popular stocks which has been in trend.
For that reason, technical indicators are utmost needed in the technical analysis to strategize. There are plenty of indicators available right now. But, the concern here is to use some best indicators that can cover all vital pointers we mentioned above.
Here we are going to discuss some of the best technical indicators for intraday trading of stocks. But, before we go any further you need to understand the types of technical indicators. Although it is a no biggie but there are two types of primary indicators:
Leading Indicators: These indicators precede price movements and try to forecast the future. Generally, leading indicators are used in identification of breakdowns or breakouts.
Lagging Indicators: These indicators follow price movements and act as a verification tool to verify whether a trend is still ion placing or weakening.
Read Also: How to Register Trademark in Nigeria
15 Best Technical Indicators for Stock Trading
Given below are recommended technical indicators for stock trading which traders can use in their own technical analysis. These indicators can best work out with combined with other technical analysis methods to maximize the odds.
1. Moving Average Convergence Divergence (MACD)
Moving Average Convergence Divergence (MACD) is a trend-following momentum indicator and one of the most crucial technical indicators calculated by the difference of the 26-period Exponential Moving Average (EMA) and 12-period Exponential Moving Average (EMA).
The resulting value is a nine-day EMA of the MACD called signal line. If the MACD line falls below the signal line then it is a bearish signal but if the MACD rises above the signal line then its indicates the bullish signal. In short, it tells the bullish or bearish movement in price is strengthening or weakening.
2. Bollinger Band
It is one of the important lagging indicators which considered as a standard overlay for many technical traders. Amongst lagging indicators, Bollinger band is quite an erratic indicator for its sudden expansions and constrictions but provides the understanding of the stock's trading range.
Look to buy, if Price tags upper band
Look to sell, if Price tags lower band
3. Relative Strength Index (RSI)
RSI displayed as an oscillator but actually is a momentum indicator that calculates the magnitude of recent price changes to assess the overbought and oversold conditions in the price. In doing so, it indicates the value in percentage which can fluctuate between 100 and 0. If the indicator is above 70% then it would be considered overbought but if it's below 30% then oversold.
Read Also: 6 Functions of Nigerian Ministry of Finance
4. Simple Moving Average (SMA)
Simple Moving Average (SMA) is the simplest technical indicator and one of the easiest moving averages to construct. It usually tells about the market trend. If the SMA is going up then the trend is up but if it is down then the trend is down too. To calculate the SMA, one only has to calculate the mean of the stock price values over a specific period of time.
5. Exponential Moving Average (EMA)
Exponential Moving Average is not so different from the Simple Moving Average except the EMA is calculated as a weighted average. The reason for picking EMA is, it is more responsive to recent prices. It is also very good at signalling from bullish to bearish and vice versa.
6. Commodity Channel Index (CCI)
Originally, CCI is an oscillator which introduced by Donald Lambert in 1980. As it named, the indicator is used for identifying trends in commodities. But, in reality, it is a much valuable indicator which can be used also for equities and currencies. Traders use this indicator in their technical analysis to identify the price reversals and trend strength. One who uses this indicator knows its relevancy with Bollinger Bands.  It can also be used to identify the overbought and oversold levels.
7. Average Directional Index (ADX)
ADX is a trend indicator which helps in figuring out whether the market is trending or ranging. It is based on the directional movement. A positive directional movement (+DM) is the difference between the high of the price bar and that of its preceding bar however a negative directional movement (-DM) is the difference between the low of the price bar and that of its preceding bar. By combining both values, one can calculate the overall DM value which is a measure of trend strength.
8. Donchian Channel
Donchian Channel is one of the important technical indicators which is formed by upper and lower bands around the price bars where upper bands indicate the highest price for n periods and lower bands indicate the lowest price for n periods. And the area between them is where the Donchian Channel lies.
Read Also: How to Start a Bureau De Change Business in Nigeria
9. Keltner Channel
Keltner Channel is just like Bollinger Bands except in Keltner Channel we use Wilder's Average True Range to draw bands but in Bollinger Band, we use standard deviation. In Keltner Channel, if the price tags the upper channel line, look to sell but if the price tags the lower channel line, you should look to buy. But, for a breakout trade, one should look to buy when the price closes above the upper channel line and sell for the opposite case.
10. Stochastic Oscillator
Stochastic oscillator is a momentum indicator which is used to predict the price turning points by comparing the closest price to the security's price range. Stochastic oscillator helps in identifying the overbought and oversold when the market is at the extreme high or low of the recent trading price range. At this point, the momentum is one-directional but clearly unsustainable. So, if the stochastic value is above 80 then look to sell otherwise sell if it is below 20.
11. Advance Decline Ratio (ADR)
Advance Decline is a very popular trend indicator which used in technical analysis by stock traders. It also helps in identifying the overbought and oversold. ADR can be calculated by dividing the no. of advancing shares by the number of declining shares. Traders can calculate ADR for a day, a week, or even a month. ADR value helps traders to get a feel of potential trends or reversal of existing trends.
12. Correlation Coefficient
Correlation Coefficient is a technical indicator which reflects the correlation between two securities. One can interpret the direction of two securities with the correlation coefficient.
If the Correlation Coefficient value is positive then the two securities are in the same direction but if the value is negative then the two securities are in opposite direction.
13. Historical Volatility
As it named, the historical volatility is a technical indicator that measures how much stock prices deviated in comparison of the average price over a certain period of time.
It is not a trend indicator but it tells about how much security is deviated from its average. If the prices are moving up or down more quickly than usual then it is an indication of uncertainty regarding a security, but if the Historical Volatility is falling, it means the uncertainty has been removed and things are getting back to normal.
Read Also: How To Start An Export Business In Nigeria
14. Parabolic SAR
Parabolic SAR is another indicator created by the same Welles Wilder who created the Relative Strength Index (RSI). Parabolic SAR is also recognized as "Stop and Reversal System" is used to identify the direction of an asset as well as to identify when the price direction is changing. One can measure profit potential with the use of Parabolic SAR during a trend.
12. Chop Zone
It is one of the volume technical indicators that is specially designed to identify the choppiness and trends.
Hope, the above list of technical indicators will help you in doing technical analysis while trading stocks. If you have any query or would like to add something then please doesn't forget to mention in the comment section below.
About the Author 
Hi! I'm Nisha Sharma. I'm a research analyst and have over 5 years of experience in the stock market. I've been helping many investors and digital participants in achieving their financial goals by providing proper guidance and the right resources on time. Currently, I am associated with Advisorymandi. It is a unique platform between advisers and traders/investors where they can easily connect with each other for the stock market, commodity, Forex market, and live Economic Calendar related information, guidance, and advisory etc. It is the platform which provides pragmatic and unfathomable research and advisory in the stock market and commodity market.
Buy and Sell Bitcoin in Nigeria - Register for free on Luno
Click here to see the latest
Study Abroad Scholarships and Guides
Click here to see the latest
Jobs opportunities in Nigeria
.
Copyright Warning!
We work really hard and put a lot of effort and resources into our content, providing our readers with plagiarism-free articles, original and high-quality texts. Contents on this website may not be copied, republished, reproduced, redistributed either in whole or in part without due permission or acknowledgement.
Proper acknowledgement include, but not limited to (a) Proper referencing in the case of usage in research, magazine, brochure, or academic purposes, (b)"FAIR USE" in the case of re-publication on online media. About possible consequences you can read here: What are the consequences of copyright infringement? In an effort to protect our intellectual properties, we may report your website to Google without prior notice and your website be removed from search engines and you may receive a strike. All contents are protected by the Digital Millennium Copyright Act 1996 (DMCA).