There are businesses you can start in Nigeria without a capital. Nigeria is a country that's so much interested in doing business as a lot of entrepreneurs are glad about managing their own business than being an employee.
Everybody wants to in one way or the other make ends meet, but it's a pity not all can afford even a capital to start with. I'm glad to let you know that you can start a business without money, it is very much possible. Well, this particular question of starting a business no money has been asked by thousands to millions of people.
In this article is a brief explanatory guideline as to how you can start your business without capital. You don't have money, don't sweat it out. Below is the list of businesses to can start without money in Nigeria.
Read Also: How To Start An Export Business In Nigeria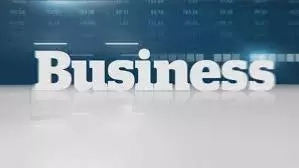 1. Auction or sell your old Items
If you happen to have in the possession items that are no longer of use to you in any way, you can go on ahead to selling them off without any risks for your business capital.
In Nigeria presently, there are online platforms you can easily post your items and get urgent buyers for these things.
Mind you, be wise. Don't be tempted to selling each of your properties to start a business, be sure it's just the items you no longer find useful.
That somewhat little money gotten from that can start a business while it periodical yield more significant cash as time passes by.
Read Also: 8 Tips To Succeed In Kuli Kuli Business
2. Be a freelance Marketer for Companies
This is another advisable way of making money enough to start a business. Decide and focus your mind on a business niche, with that settled; you can now proceed to meet with companies that are already on the business and give them a service of bringing in customer and get paid on commission.
The most productive way go about is to allow them to give you the actual price of the items, then you tag your price on it while marketing.
This type of business will demand that you have a good phone that can access the internet and can cover images clearly; of course, you must have an internet-accessible phone to have checked in here.
Get clear pictures of the items you intend selling and start marketing without wasting any further time. You are liable to meet with people you feel they would be delighted to buy those products in social and corporate gatherings like schools, churches, clubs, companies, etc.
But the primary fast means of getting a buyer for your products will be online. You can follow the step below to sell the items faster.
Read Also: 9 Things to Consider Before Starting A Business In Nigeria
a. Make a good description of the item by writing it on your phone notepad.
b. Be sure you have more clear pictures of the items on your phone.
c. Now log on to www.olx.com and sign up a new account. There are many other online platforms to market your products, but we have only chosen this based on reliability.
d. Click on the sell your item icon.
e. Curate an interesting title and copy the item description you already have on your phone notepad to the description space provided. To make intending customers see your product as real, upload up to six pictures of the items, and a reasonable price tag on it.
f. Next is to go to www.jiji.ng and register with your real name, address, and contact number.
g. Hit the "post new ad" box and place your product title, description, images, and price as you did earlier and clicked post.
h. Now that you are done with all of this process get ready to start receiving calls from interested buyers.
Read Also: Steps To Start Dredging Business In Nigeria And Tips To Succeed
3. Do Money Collector
This is another type of business that won't require capital to start up with, but you have to be honest to be successful on this. Collector business is the same thing as a daily contribution business, all you just have to do is to keep saving their regular contribution while some get their share every month and others receive annually. Collectors make money in three ways.
a. Collectors make money from the contributors whereby having 5-10% of each contributor's money.
b. Collectors make money from loans they render out.
c. Collectors are entitled to win banks gift and promo.
Don't be surprised a lot of ladies are into this business in Nigeria. Starting a money collector business doesn't require much for a start, as soon as you have gotten collector cards for each of your customers and a notebook to keep a record of their contribution, then you are good to go.
The more customers you have will determine the level of your income, in that case, you'll have to work hard to get more clients to your list.
One of the specific locations to capture more clients are none other places than business places, such as market areas, plazas and so on.
If you can't persuade people, I'm afraid you may find it difficult being on track. This is one quality you must first be sure you have before thinking of starting at all. You must be bold, sound, and appealing to hear.
One more thing is, don't ever make the mistake of loaning cash to an unreliable person or organization who cannot pay back, and this can spell the doom of the business.
Read Also: 7 Steps To Start Plantain Farming Business In Nigeria
4. Signing up to be an Uber driver
A whole lot of people seem to know how lucrative this business is in Nigeria. Only the few who understand and are into this business can better explain what a blessing it is to ever venture into it.
You can choose to drive with Uber as long as you want to depend on how bulky you want your income to look like. An average Uber driver earns within 80,000 – 120,000 Naira a week.
All you need to do to keep the game is to be time conscious, and you have the right to choose when to work as some people work in the night after their regular day job while some people sign up for full time.
In conclusion, having enough capital does not great your business will yield, although, it's one of those things. It's easy to become successful in Nigeria only when you have a unique business strategy.
Especially in the aspect of acquiring customers, and being able to keep them for a very low ng period. Know what they want and be able to deliver what exactly will catch their interest to always come back for more patronage.
This post can be helpful to somebody else, please share it on Facebook, Whatsapp, Telegram and Twitter. There are buttons below for this (easy to use too)!
Copyright Warning!
Contents on this website may not be republished, reproduced, redistributed either in whole or in part without due permission or acknowledgment.

.
Proper acknowledgment includes, but not limited to (a) LINK BACK TO THE ARTICLE in the case of re-publication on online media, (b) Proper referencing in the case of usage in research, magazine, brochure, or academic purposes,.

.
All contents are protected by the Digital Millennium Copyright Act 1996 (DMCA).

.
We publish all contents with good intentions. If you own this content & believe your copyright was violated or infringed, please contact us at [infoguidenigeria@gmail.com] to file a complaint and we will take necessary actions immediately.
🤑 Start making money from home today!
👉 Get correct FREE TIPS and Guides on how to make money from home today. Click here to start
.
👍Advertise your business here!
With over 1M unique users per month across all channels, we have a large audience for you to showcase your products and services. Simply get in touch via 👉 marketing@Infoguidenigeria.com.
🤑 Make Money now!
👉 Make money writing for us. Apply for Freelance writing jobs in Nigeria.
👉 Make Money as InfoGuideNigeria Advertising Agents, read more here
.