Uncategorized
5 Effects Of Government Policies On Business In Nigeria
Government policies of any country refer to plans or a carefully pre-determined course of actions intended to influence decisions and actions regarding all sectors in the country. Government policies are there to regulate and guide the economic setting at all levels in a country.
In Nigeria, the government at federal, state and local government level creates and implements policies meant to alleviate and regulate commercial activities and most times, these policies actually have a positive effect. For the purpose of this article, we are going to discuss the effect of government policies on business in Nigeria.
👉 Relocate to Canada Today!
Live, Study and Work in Canada.
No Payment is Required! Hurry Now click here to Apply >>
Immigrate to Canada
Government policies in Nigeria that affect businesses include; minimum wage, taxation excise duties, interest rates trade regulations etc.
Read Also: The Impact Of Business Environment On Business Practices In Nigeria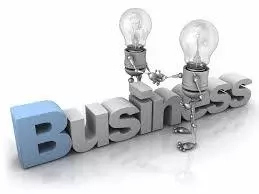 Every business in this country is affected by these policies in one form or another and therefore susceptible to the effects of its successful implementation or not so successful implementation.
Hence, every business owner, company/organization and entrepreneur should be aware of how these policies affect their business and therefore should constantly be in the know on changes in these policies and the mode of implementation.
Read Also: 7 Challenges Of Doing Business In Nigeria
Here are some of the effects of government policies on business in Nigeria:
1. Cost of doing business
The process of starting and registering a business in Nigeria is quite a costly and cumbersome process, SMEs in Nigeria struggle the most and even the established businesses and companies, also policies in place such as; high import and export dues affects the cost of doing business, this could be in the form of increase in the tariffs government levies on importation of raw materials. As a result of this cost of production and price of products are increased exponentially.
Taxation policy also has a huge effect on the cost of doing business. An increase in the tax levied on an organization or business, affects the cost of production and has the same effect on the cost of products and services.
Government policies on interest rates on credits and loans are affected by the proposed net spending of the government for a fiscal year. Here, in Nigeria the Monetary Policy Committee determines the rate of interest rates.
👉 Relocate to Canada Today!
Live, Study and Work in Canada.
No Payment is Required! Hurry Now click here to Apply >>
Immigrate to Canada
An increase in interest rates results in an increase in cost of doing business, as the cost of borrowing money, and collecting loans become higher this also results in decrease in sales as customers reduce rate of expenditure.
Read Also: 10 Tips To Prevent Business Failure In Nigeria
2. Facilitates Changes in the Market Environment
The market environment is constantly influenced by government policies. Fiscal policies like taxation affects businesses by altering the customers proposed expenditure. Increased taxes lower consumers' disposable income available for spending.
Tax-sensitive products are demanded less when there is an increase in tax, as the price of the products goes up and consumers' disposable income reduces.
3. Trade Regulations
These are regulations put in place by the government at different levels, that all businesses has to comply with some of these regulations are ineffective and constitute a form of expense to business owners.
But some regulations like periodic health inspection carried out at businesses like restaurants, hospitals, grocery shop etc. though, if implemented well contributes significantly to the well-being of consumers and forces owners of such businesses to constantly improve.
The purpose of trade laws and regulations is to promote unrestrained competition amongst businesses in an orderly manner.
Also, trade unions are created and regulated by the Nigeria Labour Congress (NLC) ( a trade union itself) in order to protect interests and rights of business owners and workers in every sector in the country.
Read Also: How We Made It In Nigeria; 5 Tips To Succeed In Nigerian Business Environment
4. Sectionalism
The discovery of oil in Nigeria has been a blessing and a curse to some. The proceeds from the oil and gas industry in this country generates at least 60% of its revenue annually.
It goes without saying that the oil sector is the most lucrative sector in the country and as such it dictates the rate of social, political, and especially economic progress in the country.
Unfortunately, this has also resulted in an over dependence on oil to sustain economic growth, leading to a neglect of other potentially lucrative sectors.
Nigeria is one of the most marketable countries in Africa no doubt, with a rapidly growing economy yet most investors (prospective and present) have interest in only one sector of the country.
The under-development of sectors such as; the agriculture sector, the construction sector, manufacturing sector, trade and services etc. is a casualty of an over dependence on the oil industry as the main source of revenue.
The government policies in place tends to favour the oil industry, despite its decline (a topic for another time) in order to increase exportation rate and in turn the profits made, and also to attract investors.
Export duties and taxes levied on these big multi-national companies by the government end up favouring the companies and the government.
Read Also: How To Start Boat Transportation Business In Nigeria
5. Stifles Growth of SMEs
With the rate of unemployment in the Nation consistently on the rise, more people than ever before are going into business on their own, this self-employed people and business owners constitute majority of what is referred to in the business world as small and medium enterprises (SMEs).
Unfortunately most of this ventures never make it past the start-up phase, and while there are a lot of different reasons for this such as ; lack of planning, obsolete business ideas, lack of capital, government policies,etc. we are going to focus exclusively on the role government policies play in the success or failures of these ventures.
If thoughtfully created and implemented, government policies and regulations can facilitate and boost entrepreneurship activities, sadly bureaucratic procedures and corruption at all levels hinder the successful implementation of what would have been a fruitful policy.
The plain truth is the government could do more for SMEs in this country. The importance of SMEs in a developing nation like ours cannot be overstated, they play an important role in creating jobs, creating diverse products and offering multiple services and generally contributing immensely to the growth and sustenance of the economy.
📢

We are hiring writers!
Article Writing Jobs
- We are hiring good freelance writers -
Click here to apply
👇👇👇👇👇
Immigrate to Canada Via Job Offer!
Get latest Jobs in Canada for foreigners with visa sponsorship 2023 and how to apply. Don't miss this opportunity that can help you relocate to Canada with your family.
👇👇👇👇👇