Business Ideas
How We Made It In Nigeria; 5 Tips To Succeed In Nigerian Business Environment
The business environment in Nigeria is a very dynamic one in which stars are made and heroes are born. The business environment in Nigeria is such that if you can make it Nigeria, you can make it anywhere else.
As tough as it is, there are Nigerians that are indeed making it to work for them. And those Nigerians are the ones that are ruling the business community everywhere one goes globally and we  see them being high achievers because they have mastered the art of succeeding in business in Nigeria and this is something that you must do as well.
👉 Relocate to Canada Today!
Live, Study and Work in Canada.
No Payment is Required! Hurry Now click here to Apply >>
Immigrate to Canada
This is what this article is about; understanding the impact of the business environment in Nigeria on business practices and using it to your advantage wherever and whenever possible.
Read Also: 21 Essential Digital Marketing Tips For Small & Amp; Medium Businesses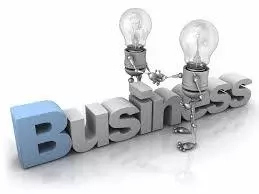 1. Don't wait for Government
Firstly, we all know that it is the responsibility of governments the world over to create the kinds of environments that are required for the businesses in their jurisdictions to succeed. In places like Nigeria however, reverse is the case.
The government has made it such that it is the businesses that must take care of themselves. We must pay for our own power, water, even roads, security and any other thing that is required for success in the grand scheme of things.
So the best way to adapt is not to wait for the government to do anything for you. Go ahead and get things done. You have the ability to make it if millions of others are doing it without griping or complaining.
Read Also: 10 Reasons Why A Corporate Website For Your Small Scale Business Is Necessary
Don't give out lines of credit unnecessarily
It should come as no surprise that this is coming up in a cash economy such as ours. Even Nigerian banks do not give out credit or loans to businesses without such business owners coming up with even the birth certificates of their grandfathers.
The business environment is such that lines of credit are only established to those people that you can TRUST after a LONG period of doing business with such.
👉 Relocate to Canada Today!
Live, Study and Work in Canada.
No Payment is Required! Hurry Now click here to Apply >>
Immigrate to Canada
Even then, it is still risky. No bank will ever break its rules for issuing credit even if you have been doing business with them prior to 1990.
They just won't do it. The question then is: Why are you willing to do so? No amount of POTENTIAL profit should ever make you to break the rules of granting of credit in the Nigerian economy where cash itself is a commodity.
3. Make sure to keep to compliance
When people talk about compliance, they often refer to only the obvious things like regulatory issues, taxes and the like. However, compliance means everything and anything that is required for the business to work.
This also includes internal compliance as well. Personnel management and human capital development policies are also a critical part of compliance as well.
Legal issues, internal and external also cannot be ignored. The long and short of the issue is, whatever needs a piece of paper should be given a piece of paper so that you can always have peace of mind when situations come up. You never can tell what it will be.
A former disgruntled employee suing the company for wrongful termination, the local government people looking for money, even road safety disturbing the distribution and logistics activities of your business can be a problem.  It is better to be safe than to be sorry.
4. Start small and learn to grow your business
Nigerians generally like big things. Big cars, big houses, even our women are usually on the big side. We refer to size as a mark of achievement or enjoyment and this has crept even into the business world.
Every major conglomerate that you see today was once a small start-up at some point in time. Learning to start small and to GROW the business is something that cannot be taught in any school.
This is because all businesses have unique challenges that they face and the success or failures of such businesses usually depend on the mindset of the founders in the first place. Growth is inevitable.
The big lady you see today that you like was also once a small girl. It is the same in the business world. It is just that the business environment in Nigeria only makes space for GROWING businesses; not those that are having teething problems which is a must have for all businesses. So, learning to grow your business is a MUST if you will succeed in the Nigerian business environment.
Read Also: 10 Tips To Prevent Business Failure In Nigeria
5. Learn to use leverage whenever and wherever you can
Leverage is anything, anyone or any situation that can enable you to get ahead. You must learn that leverage exists all around us in our environments but most people do not realize that such a thing called leverage exists in the first place.
You must learn that leverage exists not only for the smart and learned; but for anyone who recognizes what leverage is can indeed use it to his or her advantage in business.
The Nigerian business environment is such that leverage is much more enhanced than in normal environments. This is because people generally want to get things done but they do not know how.
That alone has created an ecosystem in which any smart entrepreneur can use to his or her advantage! Think about the person who invented packaged water in the first place.
Water in plastic bags which were tied was what was raining at first then someone got the idea to seal them and boom! A whole industry was created overnight.
You contacts are leverage. Your friends are leverage; even your enemies are also leverage. The issue therefore is how you can take advantage of the leverage that you find in your environment.
The best way to do this is to as yourself how best to use whatsoever resources, problems and situations that may have come into your sphere of influence.
How to profit from such should be your overriding goal. That is the best way to leverage and move forward to the next phase of business.
Read Also: 20 Businesses You Can Start With N1000 In Nigeria
The business environment in Nigeria is always shifting from one set of dynamics to another. Right now, when many people are suffering from the so called economic hardship, so many others are also making exponential returns; smiling to the bank every single day. Which side do you want to be on? How do you want to change the fortunes of yourself and those around you?
👇👇👇👇👇
Immigrate to Canada Via Job Offer!
Get latest Jobs in Canada for foreigners with visa sponsorship 2023 and how to apply. Don't miss this opportunity that can help you relocate to Canada with your family.
👇👇👇👇👇
👍Advertise your business on InfoGuideNigeria.com!
From just
N9,999 per month
, you can advertise your products and services to over
1,500,000 monthly
users on our website.
Click here to read more
.
======
🤑 Make Money now!
👉 Make money writing for us. Apply for
Freelance writing jobs in Nigeria
.
👉 Make Money as InfoGuideNigeria Advertising Agents,
read more here