Legal Aids
5 Functions of Magistrates Court in Nigeria
Here in this post, we take time to explain in detail the 5 five functions of the magistrate court in Nigeria. This information is rich in content and incisive.
Although, there are various Magistrates' Court laws of different states in Nigeria, nevertheless, these laws establish the Magistrates' Courts for each state.
Take for example in Lagos state, there is 2019 Magistrates' Courts Law of Lagos. The Lagos state Magistrates' Court was established by the Lagos State Judicial Service Commission.
Read Also: 6 Functions Of High Court In Nigeria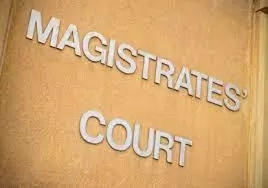 The Lagos state Judicial Service Commission establishes Magistrates' Courts because it considers that, it is expedient to do so for the purpose of meeting the needs of the state.
The head of the Magistrates' Courts is a Magistrate, and before he was appointed the Magistrate, he was, a legal practitioner, and has been called to the Nigerian bar, and might have practiced for at least, say five years before he can be appointed a Magistrate. Therefore, in a statement, Magistrate Courts are headed by Magistrates.
Read Also: 12 Functions of Health Maintenance Organization in Nigeria
What Are The Functions Of Nigeria's Magistrate Court?
Every court in Nigeria has its functions, and for the most part, some of the courts do not have exclusive jurisdiction, in some cases, some cases brought before one court, can as well, be taken to the other.
Having said that, my focus on this article is on the functions of the Magistrate Courts in Nigeria, and I am going to do just that. The Magistrate Courts in Nigeria has some peculiar functions, and below are some of its functions:
1. Handles A Civil Wrong Done By A Person To Another
Courts in Nigeria address disputes and give justice, and so does the Magistrate Courts in Nigeria. Where there is personal actions that arise from, say contract, and tort, in most cases, this can be a civil wrong, done to someone by another person, and often time, the person, who tried to seek redress in the Magistrate Court can, as well, seek to claim a debt that someone had owed him and/or he may seek to claim damages, by that, I mean monetary compensation for the wrong someone has done to him.
However, in the Magistrate Court, there is a limit to the amount of money that someone can seek to claim as damages or debt, and the amount should not exceed or be more than ten million naira.
And should the amount exceed ten million Naira, then it therefore, means that the Magistrates' Court can no longer has the constitutional power to ever preside over the matter again.
Read Also: 7 Functions of Association of Issuing Houses in Nigeria
2. Handles And Presides Over Matters And Actions Between Landlords And Tenants:
Another matter that the Magistrate Court can presides over is the case between a landlord and his tenants. Court action in this aspect, which has to do with the landlord and his tenants can rise in whatever regard.
It could arise as a result of residential issue, and can as well, has to do with business issue, and sometimes, it could even be as a result of agricultural purposes.
Even in such case, there is still limited amount of money that can involve in such case. Once the annual rental value of the amount exceeds ten million Naira.
The Magistrate Courts cannot preside over such case. In other words, Magistrate Court legal power ends there, it has no jurisdiction over such case.
3. MAGISTRATE COURT GRANTS ANCILLARY ORDERS
Granting of ancillary orders is one of the functions of the Magistrate Courts in Nigeria. The Magistrate Courts grant ancillary orders in order to giving effect to matters that were already before the Magistrate Court.
In other words, the Magistrate Courts can make such orders in such a way that, or let me say, to the effect that, even while a case is still pending before the Magistrate Court, there are certain actions that should not be taken. The reason is, so as not to prevent the court's proceedings from being futile.
Read Also: 7 Functions of Nigerian Civil Aviation Authority in Nigeria
4. MAGISTRATE COURT HANDLES APPEALS FROM CUSTOMARY COURTS
Most of the courts in Nigeria do handled appeals that come from other Courts, as the case may be, and so does the Magistrate Courts in Nigeria.
In the case of the Magistrate Courts, appeals do come from the Customary Court, and it is one of the functions of the Magistrate Courts in Nigeria to handle such appeals.
Therefore, the Magistrate Court in Nigeria has the legal power, the right and the authority to handle appeals that come from the Customary Court.
The Magistrate Court has the constitutional right to hear and determine any appeal that may come from the Customary Court in Nigeria.
5. MAGISTRATE COURT HAS JURISDICTION OVER ALL TYPES OF OFFENCES
Yes, there is that aspect of legal power on the part of the Magistrate Courts to preside over all offenses, I mean, all types of offenses, particularly those offenses such as, capital offenses.
Magistrate Court has authority or jurisdiction over all these types of offences. I have mentioned Capital Offences. These Capital offences are such offences that can be punishable by death.
However, there is this fact that says that the Magistrate, who is the head of the Magistrate Court cannot mete out a death sentence. And this statement is well understood by legal practitioners.
However, there is a caveat that, a Magistrate, for instance, in Lagos cannot sentence a criminal that has been convicted to serve more than a 14 year imprisonment.
In other words, any punishment that can be mete out to a convicted criminal cannot be more than fourteen years, but can be lesser than fourteen years as the case may be.
And so, where there is a particular case, where the offence carries a mandatory punishment, that exceeds a fourteen year imprisonment, even though the Magistrate may has the authority or legal power to adjudicate on that offence, he of necessity may not have jurisdiction over the case, but can refer the matter to a higher court for the purpose of prescribing a more serious punishment that will reflect a mandatory sentencing.
Read Also: 6 Functions of Nigerian Drug Law Enforcement Agency and Role in Preventing Drug Abuse
Conclusion
It is important to note at this point that, it does not mean that all those matters over which, the Magistrates' Court has authority or legal powers are mainly exclusive to the Magistrate Court.
I think, it is more expedient to make sure that one starts to seek his redress or file his case beginning from the Magistrate Court, because the amount involved at the Magistrate court does not exceed ten million naira.
In fact, following it this way, it is better and indeed faster than deciding to instituting every of this action at the High Court.
👍Advertise your business on InfoGuideNigeria.com!
From just N4,999 per month, you can advertise your products and services to over 1,500,000 users on our website. Click here to read more.
👇👇👇👇👇
Information is Power!
Don't miss any valuable information or opportunity that can change your life, business, and family positively and permanently.
👇👇👇👇👇
For Latest updates on News, Jobs & Business Ideas, and Opportunities.
Copyright Warning!
Contents on this website may not be republished, reproduced, or redistributed either in whole or in part without due permission or acknowledgment.
.
Proper acknowledgment includes, but not limited to (a) LINK BACK TO THE ARTICLE in the case of re-publication on online media, (b) Proper referencing in the case of usage in research, magazine, brochure, or academic purposes,.
.
All contents are protected by the Digital Millennium Copyright Act 1996 (DMCA).
.
The images, except where otherwise indicated, are taken directly from the web, if some images were inserted by mistake violating the copyright, please contact the administrator for immediate removal.
.
We publish all content with good intentions. If you own this content & believe your copyright was violated or infringed, please contact us  for immediate removal.
🤑 Start Making Money from home today!
👉 Get the correct
FREE FOOTBALL PREDICTION
TIPS
and
Guides
today.
Click here