Selling air conditioner in Nigeria or starting air conditioner business in Nigeria is a good idea. You need to nurture the idea to make more money in this business. If you are planning to start this business, Nigeria is a good place for you to market your product.
There is no doubt that in Nigeria the weather condition in the is not so friendly, even during the time that it should be. Air conditioner, to us, seems to be the solution to the seemingly bad(hot) weather situation in the country.
There is more heat almost throughout the seasons in the country.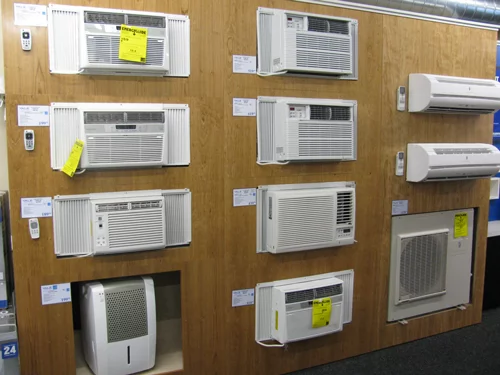 Good Locations To Start Air Conditioner Business in Nigeria
Anywhere in the country is a good place for you to start selling your air conditioner. But there are some areas where you will sell more than others. The area where you can sell more is the northern part of the country.
In the north, the weather is not friendly at all and everyone is looking for cool areas where to get a cool breeze. Unfortunately, they hardly get it. Thus, an air conditioner is the solution for this weather hazard. Some key cities to sell more in the north are Kano, Kaduna, Abuja, Mina et cetera.
In the south, you can also sell your product because the people there are used to cool breeze and if there is any change in the weather condition, perhaps it is harsh, they look for the air conditioner to maintain their comfort.
In South West, you will sell more in Lagos than other cities in the region. Some other market areas are Ibadan, Osogbo, Akure, Abeokuta, Ado-Ekiti. While in South-South or South East, your market areas are Benin, Port Harcourt, Asaba, Uyo, Enugu, Owerri, Abakaliki or any state capitals in the regions.
The reason why you should focus on these areas is that people there know the benefits of your product.
Air Conditioner Business in Nigeria
You can operate this business any way you like it. You can make your profit by selling the air conditioners to people in the country only. You can sell at wholesale or retail quantities/prices.
But in case you do not want to do this, you can be a major importer of air conditioner where you sell in bulk to the distributors in the states of the federation.
See the: 14 Most Popular Refrigerator and air conditioning companies in Nigeria
Benefits of Doing Air Conditioner Business in Nigeria
There are so many benefits of selling air conditioners in Nigeria. The following are the advantages:
There a lot of people who need an air conditioner in Nigeria. You can sell to individuals, companies as well as government. It is a lucrative business in Nigeria.
It gives a high level of job security or assurance. In your office, you are the boss. It is not possible to sack yourself. The business keeps running in as much you are still active or any of your family members is.
Requirements For Starting Air Conditioner Business in Nigeria
Finance:
You need to get enough fund to start your business. It is a business that will require a huge amount of money to kick off the business. Because it requires more money to commence, do not borrow money to start the business. You need about N300, 000 to start and run this business successfully.
Ware House/Shop:
You need a shop which will serve as a store or warehouse for your goods. You can simply rent one. Ensure that there is maximum security from theft, burglary or any form of mishap whatsoever.
Technology Needed:
Some of the technologies or technological gadgets required for this business are communication and advertisement technologies. For example, you need a good website and an active system to keep in touch with your clients and customers electronically.
You need to also be active online to respond to messages and updates. Create accounts on the social media platforms such as Facebook, Tweeters, and Instagram. Don't just create these accounts, be active on all of them. Harness the power therein to maximize profits for you air conditioner business.
Read More: HVAC Training and Certification In Nigeria, Courses and Training Providers
Get A Business Plan:
It is necessary that you have a good business plan before starting air conditioner business. This will make you know the cost of the business and the strategies for the profitability of the business. you will also be able to know how to choose a suitable business area.
Furthermore, you will be able to project your fund allocation and management strides. This will also cover the administrative/executive structure and costs of your business.
Recommended Business Strategies for Air Conditioner Business in Nigeria
Every business needs a good strategy to make meaningful sales or succeed. You can make use of the following strategies to sustain your business:
Snap your product with a good camera and convince your customers that the goods are not just good, but also available.
Know your customers' choice: Do not be angered if what your customers prefer or recommend falls off your own specification. Instead, spend much time trying to meet their demands as much as is good for you and them. Build amicable customer relationship.
Make sure that your company is unique and different from others. Your company's policy must protect the interest of your customers.
Management
In terms of management, you need to pay your staff as at when due. You must monitor what your artists and design staffs, who oversee advertisements and marketing are making, whether it is unique or not.
As the owner of your company, you need to teach your staff how to get goals in whatever they are doing.  As an entrepreneur, you must have a good leadership skill.
You must be a problem-solving person. Be as Make sure that there is a delegation of duties to your staff. There should be an efficient communication channel in your company.
Read Also: 15 Best Standing Air Conditioners in Nigeria: Prices & Feature
How to Register Air Conditioner Business in Nigeria
It is in the Nigerian law that every company must be registered with the Corporate Affairs Commission of Nigeria (CAC). For your business to be protected by the law, you must register your company with the government.
The CAC is the appropriate organ of the government to do that with. You also need to pay your tax regularly so that your business will keep running smoothly.
Advertising Your Air Conditioner Business in Nigeria
You can advertise your air conditioner business in Nigeria in different ways. Advertisement in social media platforms such as Facebook, Instagram, Google Plus, Twitter, LinkedIn, etc. While doing this, you need a good picture of the internal and external structures of the office.
Let your customers see, vividly the types of products you have. They must be convinced that your goods are available every time they need it. You can also create a short video that shows the premises, rooms and other facilities in your offices.
If it is a video, remember to let your viewers know how you take care of your customers. Convince them that your product is a world class one. This will make people outside the country to know your product and location of the business.
Summary
Air conditioner business is very lucrative in Nigeria. The business is still thriving. You need to have a good customer relationship to sustain your business.
You can also subsidize your goods during the festive seasons of the year. This will increase patronage and infuse your business growth.
Get clues on more businesses you can do here
👍Advertise your business on InfoGuideNigeria.com!
From just N4,999 per month, you can advertise your products and services to over 1,500,000 users on our website. Click here to read more.
👇👇👇👇👇
Information is Power!
Don't miss any valuable information or opportunity that can change your life, business, and family positively and permanently.
👇👇👇👇👇
For Latest updates on News, Jobs & Business Ideas, and Opportunities.
Copyright Warning!
Contents on this website may not be republished, reproduced, or redistributed either in whole or in part without due permission or acknowledgment.
.
Proper acknowledgment includes, but not limited to (a) LINK BACK TO THE ARTICLE in the case of re-publication on online media, (b) Proper referencing in the case of usage in research, magazine, brochure, or academic purposes,.
.
All contents are protected by the Digital Millennium Copyright Act 1996 (DMCA).
.
The images, except where otherwise indicated, are taken directly from the web, if some images were inserted by mistake violating the copyright, please contact the administrator for immediate removal.
.
We publish all content with good intentions. If you own this content & believe your copyright was violated or infringed, please contact us  for immediate removal.
🤑 Start Making Money from home today!
👉 Get the correct
FREE FOOTBALL PREDICTION
TIPS
and
Guides
today.
Click here