Career
How to Become a Structural Engineer in Nigeria
A structural engineer is a specialist in structures and buildings. He is majorly involved in the designing and planning as well as the skeletal outlook, or, the structural overview of a building. His other specialties are building research and inspection.
To become a structural engineer is not hard. All you need do is to be dedicated and pay attention to details. This is because the details of a structures' social, economic, environmental and other aesthetic factors are the professional specializations of a structural engineer.
👉 Relocate to Canada Today!
Live, Study and Work in Canada.
No Payment is Required! Hurry Now click here to Apply >>
Immigrate to Canada
This article is an eye-opener and is meant to give an overview of what Structural Engineering entails to anybody interested in becoming one. Though somewhat unpopular, Structural Engineering is a critical engineering field that contributes significantly to the infrastructural development and growth of the Nigerian nation.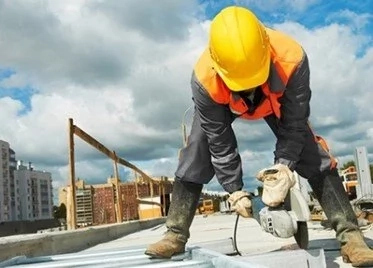 How To Become A Structural Engineer In Nigeria
To become a professional structural engineer, you are expected to have built a strong science and technology base. You must have gotten this pre-knowledge from primary and secondary school by taking science subjects. Some of these include Mathematics, Physics, Biology, Chemistry and Technical Drawing. After this, you are expected to apply to study an engineering (civil) course in any tertiary institution.
Structural Engineering is part of civil engineering. To become a specialist in the field, therefore, you must study civil engineering and specialize in Structural Engineering.  In some schools though, you can study Structural Engineering as a course on its own. This course has great economic significance as it contributes profitably in determining the infrastructure of a nation. That is why it has been classified as an independent part of civil engineering.
What Job Does A Structural Engineer Do?
Structural Engineering is a special section on civil engineering. Persons concerned in it are majorly involved in designing waterways system, sewage, roadways, buildings and bridges. They are also professionally equipped to work hand in hand with civil engineers in various designs of structure's and its materials.
Coursework In Structural Engineering
Mathematics:
To become a specialist in designing of structures and buildings, you need a good understanding of mathematics; trigonometry, calculus and geometry. These are taught in the secondary level mathematics.
Physics:
Physics is another important subject a structural engineer must consider. This is because the applying principles of this subject (Physics) lays a foundation that helps to solve practical structural problems.
Tertiary Institution Courses Combinations In Structural Engineering
Structural Engineering focuses mainly on designing structure which deals with materials in construction. Because of this, the tertiary institution courses combinations in Structural Engineering includes courses/themes including the following:
👉 Relocate to Canada Today!
Live, Study and Work in Canada.
No Payment is Required! Hurry Now click here to Apply >>
Immigrate to Canada
Dynamics
Statics
Material engineering
Graphics engineering
conceptual designing
Structural analysis and;
Computer software
These are necessary to guide to success any person interested in this field of study to success.
Addition courses include technology, designing, computer, geography, art etc. These are added by the university to the students' curriculum. The idea is to ensure that they are fully equipped with the basic knowledge in Structural Engineering. It will help them to compete favourably with their counterparts from other engineering disciplines and fit into the world at large
The entire course of Structural Engineering is an amalgamation of theoretical and practical lessons. The course is designed according to the necessity of the student. The main aim of the course is to educate and enhance the inner capabilities of the students. In fact, Structural Engineering is a challenging field and only a few can excel in it. However, the successful students are awarded great opportunities and they also acquire useful knowledge during the period of practice.
How to Become a Structural Engineer in Nigeria
Get Basic Foundational Knowledge
You need the basic education from the primary/elementary schools. After this, you move to the secondary school where you get more training, especially in science-related subjects. After this, you sit for and pass the S.S.C.E (WAEC, NECO, NABTEB, GCE) and the UTME by JAMB.
Take Post-Secondary Admission Exam – UTME/DE
Subject Combination & JAMB UTME Requirements
In the UTME, Mathematics and English Language are Compulsory for this course. Also, the two (2) compulsory JAMB UTME subject combination needed to apply for Structural in JAMB are Physics and Chemistry.
O' Level Requirements
To study Structural Engineering in any Nigerian University or school, you require Physics, Chemistry, Biology, English and Mathematics as compulsory SSCE subjects. You can also offer other subjects in addition to these.
Direct Entry Requirements
To gain Direct Entry admission to study Structural Engineering in Nigeria, UTME is not needed. However, you need to possess Five SSCE credit passes to include Chemistry, Mathematics, Physics, English Language and any other Science subject
Necessary Motivations to Become An Engineer In Nigeria
While choosing a course, many factors should be considered. Ideally, a course should be chosen out of love, desire and talent. In considering talents, I can say that you may consider Structural Engineering course based on your dream to become a structural engineer. An individual's personal self-believe and determination to stand out from the crowd is also important in choosing this course.
Guidance and Counselling
If you think you are confused about this engineering course then, consider talking to people in this field already and people older than you. This could be your teachers, elder siblings, parents etc. They are in the best position to listen to you and give you necessary advice that will propel you to success.
Certifications and Qualifications
After studying for 5 years in the University, it is important for a graduate to gain a minimum of 4 years' experience in his line of Job before he is deemed qualified to apply for professional exams.
The professional exam in Structural Engineering is conducted by the Nigeria Society of Engineers (NSE) and is in three stages.
Technical Report: Here, you are required to submit a report of any project you have been part of or you supervised, or you solely handled. If the NSE finds your report to be worthy, you will then proceed to the next stage.
Oral interview: It is basically the testing of your technical experience in Structural Engineering
Professional Exam: It comprises of the Essay writing, Multi-choice questions several others. After sitting and passing the professional exams, you are now found worthy of being called a Structural Engineer. This means that you can now bear a title of "Engr". The Corporate Certificate issued by the NSE gives you automatic qualification to apply for COREN. If your application with COREN is successful, you can now bear the name R. Eng. (Registered Engineer).
How To Be Productive As A Structural Engineer
On completion of studies, you will be given degree certificates. You will then proceed to write a professional examination in Structural Engineering to obtain a license and begin a career as a specialist in Structural Engineering. After these, you are at liberty to pursue higher studies.
To gain more knowledge and experience, you need to meet with professional structural engineers and get enriched. Also, attend structural engineers' meetings, seminars and conferences regularly.
Read Also: How To Become a Vulcanizer in Nigeria
Conclusion
In conclusion, there are lots of benefits that come along with being a Structural Engineer in Nigeria. In fact, they are too numerous to mention. Studying Engineering at the university does not give one the automatic qualification to become a registered Engineer. It is also now an automatic jump to success. It is a step-wise process. You must go through the processes.
See more guides on choosing a career here
📢

We are hiring writers!
Article Writing Jobs
- We are hiring good freelance writers -
Click here to apply
👇👇👇👇👇
Immigrate to Canada Via Job Offer!
Get latest Jobs in Canada for foreigners with visa sponsorship 2023 and how to apply. Don't miss this opportunity that can help you relocate to Canada with your family.
👇👇👇👇👇