Career
How to become a contractor in Nigeria
In this post, I will show you how to become a contractor in Nigeria. With this guide, you will be able to become a certified contractor and have a chance to get government contracts as well as contracts from private firms and individuals.
Generally, a certified contractor in Nigeria is someone or a body tasked with the responsibility of supervising and coordinating contracts. These contracts could be either from the government or they could be private-sector driven contracts or jobs.
Contractors manage all the exigencies of contracts (the stress, the risks, and the opportunities). Of course, this usually comes with juicy paybacks. To succeed as a contractor in Nigeria, however, it is required that you are skilled, efficient and certified.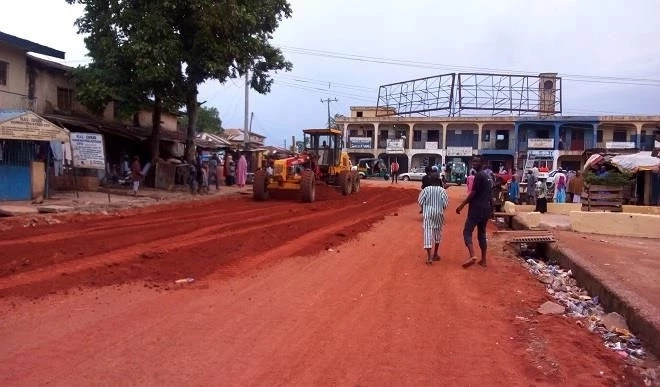 In Nigeria today, certification is a must if you want to get contracts with juicy rewards. Lack of it results in being considered a quack which ultimately results in reduced job offers. Where existent, it would most likely be "peanut jobs" which amounts to nothing.
That is why this article is written to give you an insight on how to become a certified contractor in Nigeria today.
The Major Types of Contractors In Nigeria
Two major kinds of contractors exist in Nigeria. They are the general contractors and another set of contractors called specialist contractors. How do they differ?
While general contractors can handle almost every kind of contact or project, specialist contractors handle specialized jobs or services.
General contractors crisscross all kinds of projects and offers. They can do oil contracts and also construct roads. They spread their tentacles, bid for and get almost all kind of jobs.
It is not that general contractors have an idea of all the jobs they do. Most times, they collect the jobs and outsource them to specialist or subcontractors who
specialist contractors, on the other hand, handle specialized jobs and provide specialist services. Some of the distinct fields of specialization include medicine, mining, agriculture, oil exploration, insurance etc. with this background, therefore, I now shift attention to the focus of this paper.
That is, how to become a certified contractor in Nigeria.
Requirements For Becoming A Contractor in Nigeria
To become a certified contractor in Nigeria, you must first go to school. That is, you must be certified with B.Sc., O.N.D and/or its equivalents and other tertiary institutions' certifications from or outside Nigeria.
Some of the certifications which you could consider having to become a contractor in Nigeria aside from the above include:
Training & Certification Overview Contract & Commercial Management (CCM) Certification Program
Supplier Relationship Management (SRM) Certification Program
Fundamentals of Contract & Commercial Management Certification
Journal of Strategic Contracting And Negotiation (JSCAN)
See More: Top 10 Professional Courses that will Increase your Chances of Getting a New Job
The regulatory body for federal contractors on Nigeria is the Bureau of Public Procurement (BPP). That is the body you must register with and with which standard requirement provisions you must meet.
The BPP is a national database of all Nigerian contractors. They regulate the activities of all Nigerian federal contractors When you register with the BPP, it attests to the fact that indeed you can to handle the job.
So, of you must be recognized nationally, you must be BPP certified or licensed. Doing so give you an upper hand as federal contractors are most often given first place considerations for contracts in Nigeria.
Registering with the Bureau of Public Procurement is not hard. You can do so via their website. Once you have signed up an account on the BPP website, BPP will email you a temporary ID. This is what you'll use to log in and complete your registration process.
Important Information Required For Contractor Registration In Nigeria
Below are some of the important information you will see on the BPP website and many other official Nigeria contractor registration websites:
A classification of business information.
A company key staff information.
An ITF (Industrial Training Fund) certification which shows a detailed history of contributions to the fund.
Business Categorization Information.
Company tax compliance information; this information reveals the level of compliance with tax payment.
Register your company and providing your company registration information is a prerequisite for registration with the BPP
If your class of business falls into the "goods" category, you will be required to provide manufacturer representative information.
Also, if your company or business is grouped under the "services" sector, you shall be required to submit to the Bureau of Public Procurement, professional body regulatory information about your business or company.
You shall equally provide information on employee pension compliance before you can proceed with your registration as a contractor in Nigeria.
General Requirements And Contractors Classifications In Nigeria
You will now give the Bureau of Public Procurement (BPP) some time to review your application. Upon completion of this, the initial temporary ID you were issues with via email will be replaced with a permanent ID and a password.
With these permanent login details, you can thereafter access and manage your contractor's account on the BPP portal. Of course, you must have met all the requirements demanded by the BPP and also passed the body's verification process.
Some of the roles your company will now assume will be categorized thus (based on your financial status):
A record of annual audited accounts
A reference from a bank of reputable standing for the contractor
A Value-Added-Tax (VAT) registration certificate.
The types, state and, availability of your equipment, machinery, tools etc.
Your staff strength (i.e., manpower)
Etc.
General Requirements For Becoming A Contractor In Nigeria
As you have seen above, becoming a contractor in Nigeria is not complete without registration with the Bureau of Public Procurement (BPP). But the BPP is neither the only body nor requirement for becoming a contractor in Nigeria.
Have it in mind that individual bodies have special contractor requirements which you must adhere to too. An example of a specialist contractor registration body in Nigeria is the Nigerian Civil Aviation Authority (NCAA).
In general, the following are the minimum qualification requirements for becoming a contractor in Nigeria:
Basic Statutory Requirements
Evidence of Incorporation of your Company with Corporate Affairs Commission (CAC) and updated Annual Returns; Article of Association; form C02; and form C07.
Evidence of the inclusion of your company in the PENCOM register.
Evidence of fulfillment of statutory contribution to the Industrial Training Fund (ITF) (via the issuance of the certificate of compliance).
A Sworn Affidavit in line with section 6 of the Procurement Act 2007.
Evidence of inclusion of your company in the database of Public Procurement for Federal Contractors. That is, due registration with the Bureau of Public Procurement (BPP)
Evidence of fulfillment of Tax obligations thus:
Current Tax Clearance Certificate (TCC) for the last three (3) years ending 2014; VAT Registration Certificate; and TIN Number (Tax Identification Number).
Evidence of financial capability (Statement of Account or Turnover) and a reference letter from a reputable bank.
Possession of audited account of your Company for the last three (3) years duly endorsed by a firm of Professional Accountants.
Conclusion
As you have seen, you cannot become a registered contractor in Nigeria without first having a registered company, fully operational.
For example, you need to supply information of your business registration with the CAC and other bodies while applying for inclusion as a registered contractor in Nigeria. So, get the first things done first.
If you have done these already, then follow the basic requirements provided on this page on how to become a certified contractor in Nigeria.
Understand, however, that becoming a registered and certified contractor in Nigeria is not all that easy. You need to be diligent and patience with the process.
Get more business guides here
🤑 Start making money from home today!
👉 Get correct FREE TIPS and Guides on how to make money from home today. Click here to start
.
👍Showcase your business here!
With over 1M unique users per month across all channels, we have a large audience for you to showcase your products and services. Simply get in touch via 👉 marketing@Infoguidenigeria.com.
🤑 Make Money now!
👉 Make money writing for us. Apply for Freelance writing jobs in Nigeria.
👉 Make Money as InfoGuideNigeria Advertising Agents, read more here
.
This post can be helpful to somebody else, please share it on Facebook, Whatsapp, Telegram and Twitter. There are buttons below for this (easy to use too)!
Copyright Warning!
Contents on this website may not be republished, reproduced, redistributed either in whole or in part without due permission or acknowledgment.
.
Proper acknowledgment includes, but not limited to (a) LINK BACK TO THE ARTICLE in the case of re-publication on online media, (b) Proper referencing in the case of usage in research, magazine, brochure, or academic purposes,.
.
All contents are protected by the Digital Millennium Copyright Act 1996 (DMCA).
.
We publish all contents with good intentions. If you own this content & believe your copyright was violated or infringed, please contact us at [infoguidenigeria@gmail.com] to file a complaint and we will take necessary actions immediately.