Directory
Best Tasting Non-Alcoholic Wines In Nigeria
Here in this post, we are going to give you a list of the best tasting non-alcoholic wines In Nigeria. We hope you find this article informative.
Nigerians love to have a taste of wine for most celebrations or just for personal in-take at home. Wines do have their own unique taste which they give to the taste buds.
Non-alcoholic wines are made from fruits like apple, citrus fruits and grapes which are processed with machines and then packaged into bottles.
Read Also: 7 Steps to Produce Wine in Nigeria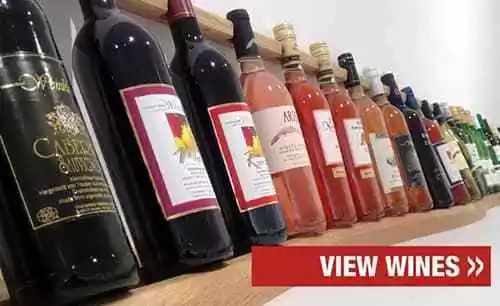 Most wines are mostly produced outside the shores of this country.
Lots of people go into the sale of various kinds of wine which may suit the taste of the consumers. Even as there are few names of good tasting wines, there are still some good bottles of wine which can be seen on the shelves of wine stores and on the tables of events or occasion.
Some Qualities Of A Good Wine Are:
A sweet, not sour taste: A good wine should be able to retain its sweet taste for a long time. Due to the process used in making the wine, it brings an acidic taste, so a wine producer must know the technique to give it a sweet taste.
Must be sparkling: Most times you see Sparkling wine on a bottle of wine; this is one of the criteria in choosing a good wine. When it is poured in a wine glass, it gives a sound of sparkling and a little bubble-like look.
Let us look at the list of some of the best tasting non-alcoholic wine
Read Also: 7 Steps To Start Wine Business In Nigeria
Best Tasting Non-Alcoholic Wine In Nigeria:
1. Chamdor Wine
Chamdor Sparkling Red Grape Juice has a nice aroma which is lively and a delicate grape bouquet similar to port wine
It is produced with very fine and smooth bubbly red grapes
Only high-quality grapes are used for this grape juice, with a relatively low acidity level. Smooth, sweet and sensational, this refreshing drink and can be served on all types of occasions. Even if you keep for your own in-take, it can still serve.
2. Don Luciano Sparkling wine
Don Luciano Sparkling Rosado boasts of a beautiful aroma of an intense bouquet of fresh red fruits and withered flower petals, with its color like shiny strawberry pink.
This fine sparkling rose wine, a clean raspberry color. Delicate, creamy bubbles caress the palate leaving a pleasant, elegant aftertaste. It is ideal to be taken after or with foods.
3. Bosca Toselli
Bosca is famous for its Spumante, and Toselli is not de-alcoholised but a spumante obtained from blending the famous Moscato and other Premium grape-varieties.
Based on know-how and years of research, the fermentation of the pressed grape juice is indeed stopped at a very precise and critical moment, before it develops alcohol.
This is what distinguishes TOSELLI from all other non-alcoholic beverages in the market, makes it totally unique! In today's health-conscious world, there is utmost attention in alcohol consumption, and Toselli boasts of being the perfect answer to the constant search of alternatives to wine that still provide the consumer with the social excitement of a glass of wine.
Read Also: How to Prepare Zobo Drink
4. Eva Non-Alcoholic Wine
Eva sparkling wine was first manufactured in Spain in the 90s and has been distributed by Chas. E. Ramson Ltd since 1996.
This 100% alcohol-free red grape wine is packed in a champagne type bottle. With no added preservatives, sugar or sweetening agent, this wine is the perfect wine, suitable for the whole family. This is why it became so prominent among middle-class families due to its affordability.
5. Eisberg Cabernet Sauvignon
A rich premium non-alcoholic red wine with a deep ruby color and an aroma of cherries & plums, this wine goes brilliantly with any meal.
As it is a foreign wine, mostly they use wines in their meals and this is a perfect wine to take in-between meals, although it can and is still used for events in Nigeria.
6. Concorde
Concorde has a nice tasty aroma. It is made from nice fruity grapes. It also leaves a long lasting taste on the lips. This wine originated from the United Kingdom.
7. J&W Cocktail Wine
J&W Cocktail Sparkling Wine is a drink with fruit flavors and sparkling spring water from the Pyrenees Mountains. It has a sweet taste and best alternative to alcohol.
It is made from carefully selected red grapes. J &W premium sparkling wine contains vitamins and minerals found in grape.
It is a very healthy fruit wine. Each bottle contains 750ml of quality grape wine. It can be served at events parties, or even enjoyed at home.
Read Also: 10 Best Distributorship Opportunities in Nigeria
8. Pure Heaven Non-Alcoholic Wine
The Pure Heaven wine is a non-alcoholic fruit wine which is superior in range of wines and designed for refreshment. It is a 750ml non-alcoholic wine.
The wine originated from Europe. They have even made the wine into smaller cans to accommodate the lower class individuals who want to have a taste of wine.
Pure Heaven is also a popular wine among families.
9. Astoria 9.5 Wine
It is made from white grapes from organic viticulture. Astoria 9.5 is rich in mineral salts and is the perfect drink every time, pleasantly refreshing and thirst quenching, specifically great for any mix, fruit cocktail and sprits with no alcohol content.
Its color is a straw yellow with golden highlights, sparkling with a delicately sweet, lively taste to the tongue.
10. Veleta Wines
Veleta sparkling wine is a wine produced in Spain by a family owned winery named Dominio Buenavista. They use traditional method with modern facilities to produce wines of exceptional quality.
As a result of grape selection and extreme cleanliness on the elaboration process their wines have some of the lowest sulphite content in the market.
Read Also: How to Start Drinks Supply, Distribution and Marketing Business in Nigeria
Conclusion
The intake of non-alcoholic is advised by health researchers as being safer than the consumption of alcohol, as it contains fruits which give vitamins to the body. You could select from any of the wines above to enjoy a good wine taste anytime.
This post can be helpful to somebody else, please share it on Facebook, Whatsapp, Telegram and Twitter. There are buttons below for this (easy to use too)!
Copyright Warning!
Contents on this website may not be republished, reproduced, redistributed either in whole or in part without due permission or acknowledgment.

.
Proper acknowledgment includes, but not limited to (a) LINK BACK TO THE ARTICLE in the case of re-publication on online media, (b) Proper referencing in the case of usage in research, magazine, brochure, or academic purposes,.

.
All contents are protected by the Digital Millennium Copyright Act 1996 (DMCA).

.
We publish all contents with good intentions. If you own this content & believe your copyright was violated or infringed, please contact us at [infoguidenigeria@gmail.com] to file a complaint and we will take necessary actions immediately.
🤑 Start making money from home today!
👉 Get correct FREE TIPS and Guides on how to make money from home today. Click here to start
.
👍Advertise your business here!
With over 1M unique users per month across all channels, we have a large audience for you to showcase your products and services. Simply get in touch via 👉 marketing@Infoguidenigeria.com.
🤑 Make Money now!
👉 Make money writing for us. Apply for Freelance writing jobs in Nigeria.
👉 Make Money as InfoGuideNigeria Advertising Agents, read more here
.