According to the data published by tradingeconomics, youth unemployment rate in Nigeria is said to have increased from 29.50% in the second quarter of 2017 to 33.10% in the third quarter of 2017.
With this percentage of unemployment among youths, there is need for one to create his or her own job/business instead of depending on government and other private companies.
The advantage of running your own business is numerous, you won't have to answer "yes sir!" to those things that are better answered with "no"; you become your own boss.
Read Also: Top 10 Business Ideas You Can Start With ₦100,000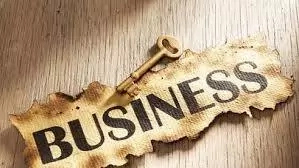 It helps expose your capability, managing and leadership skills, sense of independence and also help build experience in your area of specialization.
In this article, we will discuss 20 business ideas that you can start without any capital. You might want to satisfy your curiosity by asking, is there any business that does not require any capital?
As unbelievable as it might sound and look, really, there are few businesses which requires little or no capital to begin with.
Capital does not only refer to the money you will use in setting up a business, it also entails the machineries, equipments, lands and every other thing that is prerequisite to a business setup.
Your laptop can be a capital, your mobile phone can be a capital and many other things.
Thanks to the emergence internet, people now get to work at home without having to wake up and report to office by 8am. The internet now creates more millionaires and employment compared to the government and private companies.
The richest man in china runs an ecommerce site, the owner of amazon is a billionaire, Linda ikeji is the richest and most paid blogger in Nigeria; all these were made possible by the internet. People now prefer online jobs to offline ones.
Does online jobs require capital? It would be fallacious to answer this question with a "Yes" or just "No". While some online jobs require capital, others do not. Capital for online works includes a laptop and internet connection.
To those who have these in their possession, they might consider it as requiring no capital, hence a "No" whereas, those who lack one or two of the aforementioned requirement would answer with a "Yes".
So, the concept of "no capital" depends only on the fact that you had whatever would be required for the job beforehand.
Read Also: 5 Business Ideas for Housewives and Moms to Raise Income
List of 20 business ideas that you can start without any capital:
1. Tutoring
2. Freelance writing
3. Event planning
4. Event hosting
5. Affiliate marketing
6. Tester or reviewer
7. Application developer
8. Website developer
9. Internet security consultant
10. Graphics designing
11. Business plan designer
12. Informational product creator
13. Resume writer
14. Translator
15. Editorial services
16. Online photo selling
17. Call center representative
18. Travel planning
19. Computer training
20. Personal chef
Read Also: How to Start Art Gallery Business in Nigeria
1. Tutoring
Are you good at mathematics, English, physics, chemistry, history and many other subjects? If yes, then there is no point staying at home and contemplating on what to do and where to start. You can start right there.
There are lots of kids, teenagers and even grownups who need help in their academics, there are thousands of parents who are ready to hire a private tutor for their child in order to help boost their academics performance.
Many students get back from school confused on whatever was taught, the intervention of a private tutor is what they require at this point.
Being a private tutor does not require any capital, all you need is knowledge. If you are good in the subjects in which the client is lacking, you are good to go.
Private tutoring has the added advantage of allowing you to go about your normal business. It can be done three to four times a week in a three hour time frame.
You can go ahead and make this get bigger if you own a hall or have the capital to rent one, in this way, you won't have to move about and you will also have many students to tutor too. In the absence of a hall, just stick to the home tutoring.
2. Freelance Writing
Freelance writing has been earning me some bucks for months now, all you have to do is know how to write good articles.
Freelance writing basically involves writing an article for publication whether on a website, blog, newspaper, magazine etc. and getting paid for it.
There are tons of websites in need of freelance writers, you can look them up online, signup for one and start making your money. Freelance writing requires a laptop or desktop computer and an internet connection.
To those who have these, then they are good to go. Those who don't, it's not a must, there is another way. You can use the cybercafé; writing a new article in a cybercafé takes time and requires preparation and inspiration.
There are some android applications such as the Microsoft word, WPS Office etc. which you can use to write your articles so that when you get to the cybercafé, you only need to make few edits if any and then upload them. Those android apps can be found in Google playstore.
Read More: Freelance Writers Wanted – Apply Here
3. Event Planning
Event planning as the name implies, involves putting things in place and overseeing the success of an event. In Nigeria, weddings and birthday parties take place almost every day within the states in the country.
Your work as an event planner is to get different vendors of those things required for the event. These might include: location, catering service, canopies and chairs etc. the money required for these will be given to you by the host, like I said, your job is just to put things in place and make sure that the event goes well.
Read More: 9 things to Consider when Planning a Wedding
4. Event Hosting
You must have been to a wedding, birthday, or any other gathering. Ou must have seen that man or woman who did the talking, introduction and hence kept the audience lively. Some call them master of ceremony or MC.
If you are good at talking and keeping the audience lively, you can opt for the work of an event host or MC.
Read Also: How to Start Clearing and Forwarding Business in Nigeria
5. Affiliate Marketing
This involves helping a company or seller to sell their product while you get paid some commission for every product sold. For example, if you signup as an affiliate marketer for jumia or konga, any product from jumia or konga you sell e.g. android phone, you will be paid some money for helping them to sell it.
If an android phone was sold for N50, 000, you might receive N500 or more for helping them to sell it. When you sign up for an affiliate marketing job, you will be given a unique ID and URL which links to the primary website (i.e. jumia or konga).
All you have to do is go to jumia's website, pick any product of your choice maybe infinix hot 5, then write a detailed review on it, include your unique link which customers can click on to buy and then publish your review on a website, blog or social media such as Facebook, twitter, instagram etc.
Anyone who clicks your link and purchases the infinix hot 5 will earn you some commission.
Read More: Affiliate Marketing Business: Complete Guide on How to Start and Make Money from It
Tester or Reviewer
Some companies pay people to write reviews on their products and help publicize them. You can write a review on a refrigerator for example, and then publish it on your website or social media account.
Application Developer
If you are well vested in developing android apps, then you are on your way to riches. Many companies, banks, hotels, websites, blogs and many other organisations now require the service of an android application.
You can help them create these applications and get paid handsomely for it.
Website Developer
Just like application developer, you can create and maintain websites for companies, individual, organisations and get paid for it.
Internet Security Consultant
If you are good with programming and related stuffs, you can help protect a company's database or system from hacking, data leakage, virus etc. and get paid for it.
Graphics Designing
Church programmes require flyers and banners, companies also send out flyers and others, as a graphic designer, your job is to help them design these flyers and banners while you get paid for it.
Business Plan Designer
This involves designing a good and feasible business plan and selling them or getting paid to do so.
Informational Product Creator
If you are good at writing, inspiring, motivating or teaching, you can create these in form of an eBook and sell them online.
Read Also: Top 4 Sources of Funds for your Business Ideas in Nigeria
Translator
As a translator, you can earn a huge amount of money in a short period of time. If you are a polyglot (one who speaks many languages) you can earn some money from it by being a translator of one language to another.
How much you earn from this depends on the company you are working for but the pay is always good.
Resume Writer
As the name implies, it just involves helping someone to write a resume while you get paid for doing it.
Editorial Services
You can earn money by providing editorial services such as copywriting, ghostwriting, proofreading, magazine and newspaper article writing, web content writing, editing, indexing and book writing. You only need to get the clients and up you go.
Online Photo Selling
This involves selling your photos online. If you are a photographer, you can take good pictures of nature, artifacts, tourist centres, and other materials and sell them online in websites such as Gettyimages.com or Flickr.com.
Call Centre Representative
As a call centre representative, you can work from home. All you need is a computer and phone line. Your work is to attend to customers complains or direct them to the appropriate personnel.
Travel Planning
Just like event planning, your work is to make sure that the travel goes well. You plan for their accommodation, food, cars, tours, and other activities and get paid for it.
Example is when company workers goes on a trip.
Computer Training
This is still part of tutoring, if you are good with computer usage, you can impart your knowledge on those in need and get paid for it
Personal Chef
Your work as a personal chef is to plan for and prepare meals for your client while you get paid for it.
🤑 Start making money from home today!
👉 Get correct FREE TIPS and Guides on how to make money from home today. Click here to start
.
👍Showcase your business here!
With over 1M unique users per month across all channels, we have a large audience for you to showcase your products and services. Simply get in touch via 👉 marketing@Infoguidenigeria.com.
🤑 Make Money now!
👉 Make money writing for us. Apply for Freelance writing jobs in Nigeria.
👉 Make Money as InfoGuideNigeria Advertising Agents, read more here
.
This post can be helpful to somebody else, please share it on Facebook, Whatsapp, Telegram and Twitter. There are buttons below for this (easy to use too)!
Copyright Warning!
Contents on this website may not be republished, reproduced, redistributed either in whole or in part without due permission or acknowledgment.
.
Proper acknowledgment includes, but not limited to (a) LINK BACK TO THE ARTICLE in the case of re-publication on online media, (b) Proper referencing in the case of usage in research, magazine, brochure, or academic purposes,.
.
All contents are protected by the Digital Millennium Copyright Act 1996 (DMCA).
.
We publish all contents with good intentions. If you own this content & believe your copyright was violated or infringed, please contact us at [infoguidenigeria@gmail.com] to file a complaint and we will take necessary actions immediately.