Venturing into the business world is a very risky move for aspiring entrepreneurs anywhere around the world, the potential for success and financial freedom is immense if the enterprise is smartly managed, unfortunately, as with any endeavor  man has embarked on,  the chances of failure is also high, more so in our great country Nigeria.
The rate of business failure and collapse in Nigeria is legendary. The adverse effect of economic instability in the nation has been very devastating on business owners in Nigeria.
👉 Relocate to Canada Today!
Live, Study and Work in Canada.
No Payment is Required! Hurry Now click here to Apply >>
Immigrate to Canada
Despite being in the so called 'post-recession phase' businesses are still folding up and the few still struggling barely eke out any reasonable profits.
Read Also: How To Start Air Cargo Business In Nigeria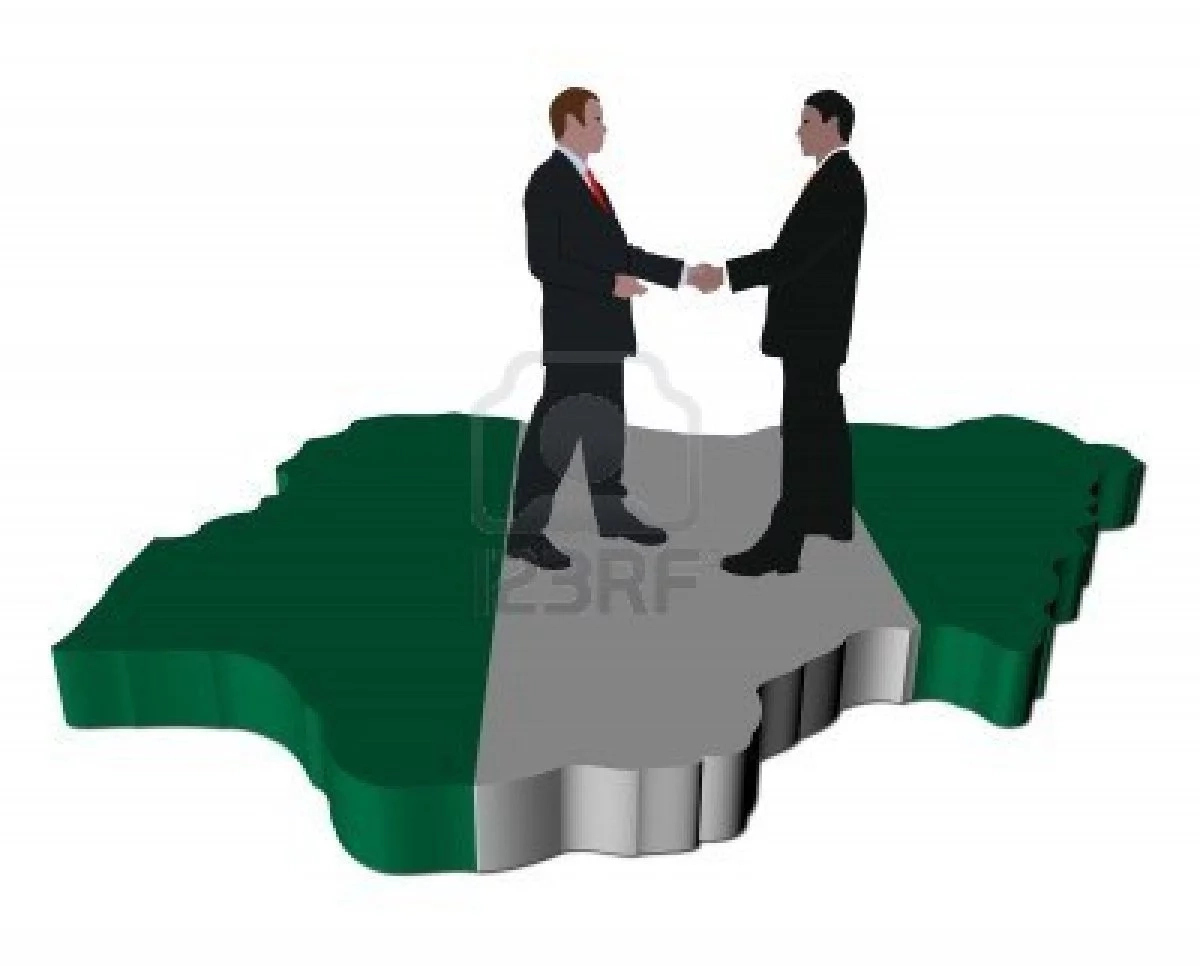 Nigeria, without mincing words is not an easy place to do business, yet businesses thrive and bloom everyday in this country.
You can choose to be among the majority that curses the government, and complains about the terrible state of the power sector (and really, almost every sector in the country) or you can accept the facts as what they are and make a conscious, determined effort to succeed at your business of choice and no, you don't have to personally know Dangote or be related to Otedola.
Robert Greene in his timeless classic the '48 laws of power' says, and I quote; 'get others to do the work for you but always take the credit' while this sounds like he is encouraging exploitation of people, what he means is stand on the shoulders of your predecessors (not the below-average ones) and leverage, knowledge, experience and failings of people that have made it in whatever endeavor you embark on.
Read Also: How To Start Bottle Water Production Business In Nigeria
Truth is, you are not going to get sage business advice from your friendly neighborhood trader who is barely making a living, or from a father who worked like a  dog for over 30 years for the government, and is still living from hand-to-mouth (tough to admit, I know , but no delusions on the road to success)
The peculiarity of Nigeria and the diverse business ventures engaged in means that, though reading business books from well renowned and successful entrepreneurs is a very smart and quite profitable act you have to take whatever message conveyed in these books with a grain of salt.
👉 Relocate to Canada Today!
Live, Study and Work in Canada.
No Payment is Required! Hurry Now click here to Apply >>
Immigrate to Canada
These authors write from methods that have worked for them in societies completely different from ours and while a lot of these books actually contain priceless gems for entrepreneurs most of them don't exactly capture the business landscape of a third world, economically unstable country like ours'.
This article draws on knowledge from successful business owners in this country, enterprises that failed to live up to their potential (there is priceless knowledge in those too), and the ever so invaluable wisdom and insights from some of the most influential entrepreneurs in this country and really the world at large.
Before I begin sharing tips to succeed in business in Nigeria, I would be fraught to not include certain factors for success in business and life in general.
From my observations; in-depth, detailed planning and cultivating/possessing certain traits make all the difference between mediocrity and success in any area of one's life.
Lack of planning in anything is a guarantee not to achieve top-notch success, you could be lucky and scrape through but real success will always elude you (a topic for another day). Without digressing, I chose to focus on traits that set you up for success in business.
In no particular order here they are:
a. Supreme boldness/confidence
b. Self-Mastery/discipline
c. Persistence
d. Forward thinking
e. Productive attitude to unfavorable circumstances
f. Hard work
g. Mental strength
h. A clever, analytical and sometimes cunning mindset
Read Also: How To Start Gate Construction Business In Nigeria
Whatever, your choice of business certain principles exists that guarantee success and minimizes failure while staying true to your vision for your business. So without further ado here are:
10 tips to succeed in business in Nigeria
1. Embrace quality service/product as a mantra
You are only as good as your last product' is a popular saying in the business world and rightfully so, in a country where compromise in quality is the norm and the trend set by our leaders, consistently offering quality to your customer sets you apart from other businesses and causes your customers to turn to your best advertising agents.
Quality service means putting your best foot forward in whatever you do; from the polite and civil way you relate to customers even the most difficult one's to the quality of, and punctual delivery of product/service.
2. Aim for and achieve mastery in your field
Get better at what you do until you achieve a high level of expertise, this puts you in a different playing field to your competitors and opens you up to the top-tier customer base and clientele most people can only dream of.
A lot of people can claim to have been in business for 20 years or more but within that period very few can claim to have really gotten better at what they do, and kept up with the ever changing business climate.
3. Understand Finance
Probably the most important tip here, this is deeper than just making sure profit is been made, and while profits should admittedly be a top priority for any business, finance deals with flow of money in and out the business.
A business could be making good profit and yet not be a successful business, expenses should fit within a carefully crafted budget.
Profit could also be delayed at times as part of long-term plans to create awareness of your services and build a wide customer base. Finally in the quest to earn money don't accept every job; some jobs are not worth the stress and money involved.
Read Also: How To Start Airline Booking Business In Nigeria
4. Work hard and Smart
This is Nigeria, so you know you are going to have to break your back (metaphorically) to achieve anything worthwhile.
Smart work is no substitute for hard work though no matter how pop culture tries to phrase it; the reality is, smart work most times involves working harder than ever just in more creative and productive ways.
5. Have a great mentor
The importance of a mentor can never be overstated, a great mentor must have achieved or at least be on the way to achieving a level in business you aspire to.
Your mentor doesn't have to be Dangote or Linda Ikeji although they make for very good role models. A great mentor should be easily accessible, and objective.
6. Hire Right
As your business grows to a certain level you are going to have to employ people to further the dream, this could be a make or break point for the business as the people you employ can either make life easier or worse for you.
7. Understand your market
A whole article could be written on this, but I will focus on the most important aspects. Every business has a target market, and you have to tailor your products and services to fit into that landscape, this involves taking into consideration factors like location of your business, level of demand for your product and causes of complaint amongst customers, understanding the diverse needs of customers, and having the foresight to predict changing trends.
8. Have a workable business plan
Your business plan should serve as more than just a fine print of what you aim to achieve, and definitely more than a plan to source for start-up-capital.
Your business plan should contain do-able and realistic goals that guide you in your day to day actions and in making long term decisions.
Though your plan should be strictly adhered to it shouldn't be too rigid and should be smartly revised as trends and customer demands changes constantly.
9. Delegate
This means giving jobs to trusted and proven employees to handle but supervising and organizing the process. This has the added advantage apart from assessing your employees growth of freeing you from the mundane tasks and giving you time to assess the trends in market.
Read Also: How To Start Equipment Leasing Business In Nigeria
10. Network Constantly
In this country you hardly get great jobs/clients based on merit but rather based on connections the 'who you know' trend.
Now, you can cry and complain about how it's not fair but that will get you nowhere, and frankly it gets tiring after a while.
Instead of that pathetic and mediocre approach you can accept it for what it is and actively seek out opportunities to meet and interact with the right people, also the quality of your product/service speaks for you in your absence.
There you have it; 10 tips to succeed in business in Nigeria, this list is by no means exhaustive and final but the tips mentioned are proven principles.
👇👇👇👇👇
Immigrate to Canada Via Job Offer!
Get latest Jobs in Canada for foreigners with visa sponsorship 2023 and how to apply. Don't miss this opportunity that can help you relocate to Canada with your family.
👇👇👇👇👇