The existence of technology, especially the coming of air cargo business has made things to be easy in life. It has also led to the evolution of so many businesses. People get things done swiftly.
Goods can be sent to any part of the world within some few hours. This is why people rely on air cargo business to deliver their luggage, goods/products to every continent of the world.
👉 Relocate to Canada Today!
Live, Study and Work in Canada.
No Payment is Required! Hurry Now click here to Apply >>
Immigrate to Canada
This is an incredible thing! Do you want to be part of positive change? You want to make money by getting things done swiftly? If you are willing to do so, then air cargo business is next business to invest your money.
Read Also: How To Start Airline Booking Business In Nigeria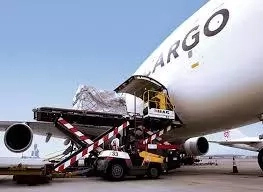 Places To Do Air Cargo Business in Nigeria
Although it is not everywhere you can do this business in Nigeria due to the nature of the business, there are good areas where you can do the business smoothly. Of course, cities, where there is an airport, are the best places for you to do this business.
Some of the places in Nigeria with an airport to run this business include Abuja, Kaduna, Uyo, Lagos etc. Nigeria has both International and Local airports numbering over twenty-six. Therefore, choosing Nigeria for air cargo business is a good and wise decision.
Modes of Operating your Air Cargo Business in Nigeria
Depending on your choice, there are different ways in which you can operate air cargo business in Nigeria. This may be determined by whether you want to transport just any air freight or you want to run specialized services. You may focus on transporting your air freights within the country solely or taking them abroad or doing both.
Any method of operation is profitable in this business. If you want to focus on only local air cargo business, then you will be focusing on transporting your air freights within the country.
Some state-owned airports are good for this aspect of the business. You do not necessarily need international airports for this, except for trans-national freight operations.
Read Also: How To Start Air Travel Agency In Nigeria
👉 Relocate to Canada Today!
Live, Study and Work in Canada.
No Payment is Required! Hurry Now click here to Apply >>
Immigrate to Canada
Suitable Airports For Nigeria-based Air Cargo Business In Nigeria
Some state-owned airports good for air cargo business within Nigeria are listed below:
1. Magaret Ekpo International Airport, Calabar;
2. Sir Abubakar Tafawa Balewa Airport, Bauchi;
3. kaduna Airport, Kaduna;
4. Maiduguri International Airport, Maiduguri;
5. Sultan Saddik Abubakar Airport, Sokoto;
6. Yakubu Gowon Airport, Jos;
6. Yola Airport, Yola;
7. Akure Aiport, Akure;
8. Benin Airport, Benin;
9. Warri Airport, Warri;
10. Makurdi Airport, Markudi;
11. Zaria Airport, Zaria;
12. Ilorin Airport, Ilorin
Recommended Airports For International Air Cargo Business In Nigeria
If your focus is to take air freights from Nigeria to other countries in the world, there are some international airports that you can use for this.
Some of them include the following:
1. Murtala Muhammed International Airport, Ikeja, Lagos;
2. Mallam Aminu Kano International Airport, Kano;
3. Nnamdi Azikiwe International Airport, Abuja;
4. Akanu Ibiam International Airport, Enugu;
5. Port Harcourt International Airport, Port Harcourt.
Read Also: How To Start Aircraft Charter Business In Nigeria
Skills & Knowledge Requirements
You cannot just invest in a business you need next to nothing about. As such, if you want to do this business successfully as an individual, you need to get quality training first.
The best bet is to undergo an apprenticeship in an air freight company in Nigeria. This will expose you to the nitty-gritty of the business.
Perhaps you are not opportune to get this training, then, you can apply for some online courses on airline business. Doing an airline business course, you will not be limited to know about aircraft business in Nigeria alone.
You will also be informed about other things pertaining to the business in other countries. This will make you know how to operate internationally.
Profitability Of Air Cargo Business in Nigeria
Transportation is giving many Nigerians so many challenges and they are looking for an alternative. Establishing your air cargo business in Nigeria will be seen as a solution to the age-long problems.
These are the benefits attached to air cargo business:
1. It is The People's Choice
Air cargo is the fastest method of shipping freight in Nigeria. No doubt, many Nigerians are used to shipping their goods and services by land.
But this comes with a plethora of challenge. It is against this backdrop that air cargo method of shipping freights have been massively embraced as the preferred alternative to other means of transportation.
2. There Is Relatively Low Competition:
Because Nigeria is still a developing state, air cargo business is not yet very popular. It is a green business venture that can make you become the next billionaire in the Nigerian transportation industry.
Demand Structure
This industry is an alternative to the land, rail and sea shipping methods. There are a lot of benefits in this. Some reasons why people will patronize you if you have your air cargo business in Nigeria are:
1. Fast Shipping of Good
Many Nigerians are entrepreneurs and they need delivery of their goods early. If this business is available for them, it will be their preference.
2. High Level of Security
Freights taken through the air will be free from theft, loss, burglary etc.  People will get their goods intact.
Read Also: 20 List of Airlines in Nigeria and Their Websites [DOMESTIC & INTERNATIONAL]
3. Less Need for Ware Housing or Store
If this business is available, there won't be any need to store goods in warehouses because it can get to where the buyers reside easily. Some people just rely on this air cargo shipping, without having shops or warehouses, since there will be quick delivery to their buyers.
Technology Required
You need the aide of technology for the smooth running of your business. You can develop an application that will allow your clients to get the ticket to send their freights and monitor it. This will carter for trust between you and your clients.
Staffing
In order to make your customers enjoy your services, you need to employ the following experts in your industry:
1. Cargo screening agent
2. Airport safety officer
3. Ground operation Agent
4. Fleet Service Clerk
5. Ramp Service Agent
6. Warehouse agent
7. Customer Service Representative et cetera
Fund/Capital to Start
You need a huge amount of money to start this business. The capital you have will determine the kind of air cargo business you will have.
You must prepare to pay tax monthly to the airport where you are parking your plane.  You need to include the salary of your workers in your capital too.
Management
The management structure should be in your business plan already. Make sure that you pay your staff as at when due.
You must monitor what your employees are doing. As the owner of your company, you need to teach your staff how to get goals in whatever they are doing.
As an entrepreneur, you must have a good leadership skill. You must be a problem-solving individual, ability to persevere any difficult time, stay firmly to tackle the risk of the business. Make sure that there is a division of labour among staff. There should be communication channel in your company.
Read Also: 13 Steps to Book Arik Air Online in Nigeria
Summary
Air cargo business is a lucrative business in Nigeria. It is an alternative to land shipping, rail and sea shipping respectively.
Many Nigerians are waiting for you to start your service. The business is still green. There are opportunities for you to succeed in the business in Nigeria.
Get more cargo business ideas here
📢

We are hiring writers!
Article Writing Jobs
- We are hiring good freelance writers -
Click here to apply
👇👇👇👇👇
Immigrate to Canada Via Job Offer!
Get latest Jobs in Canada for foreigners with visa sponsorship 2023 and how to apply. Don't miss this opportunity that can help you relocate to Canada with your family.
👇👇👇👇👇